Hi everybody,
wile searching trough my hundreds of Bonsai prints for pictures to use on my website, I came across these two pictures (below)! These pictures of my Chamaecyparis obtusa nana and my Pinus mugo (BIG RON) were shot at the Noellanders Trophy 2009 by W. Evenenpoel and were lost until just now! I had to scan them so they might look a bit dusty, but even though I am realy glad I can now finally show them on my website and to you all here on IBC!
The pot under the Mugo is to big, but it was not posible to cut off more roots from the big clump hidden under the ground to fit it in a smaller one. But I have to admit that the model I had chosen for this beautiful pot, made by my dear friend Brian Albright, could have been less heavy! But I still wanted to show it in this special 10Th edition of this important trophy.
I have been working on my Chama for almost 15 years and it is one of my favorite trees. Although Chama's dont grow like trees, I do think that there foliage is ideal to creat a image of a large fur like tree in the distance. I think that this tree gives of just that feeling?!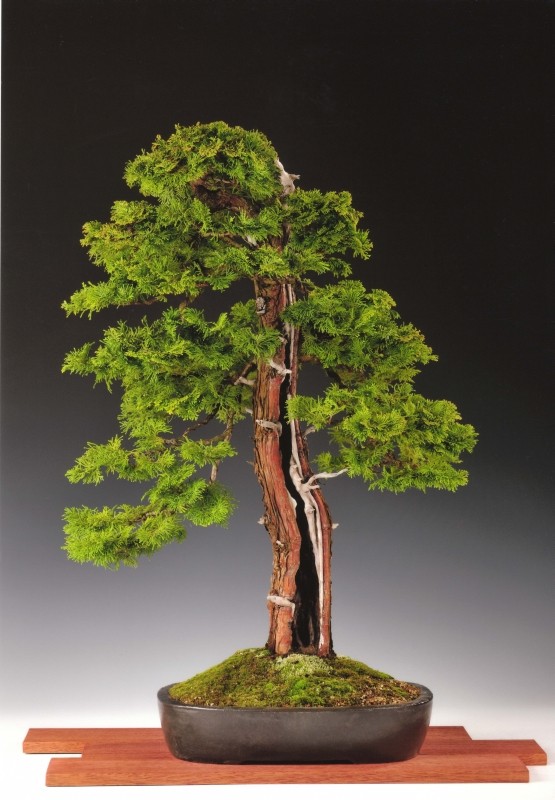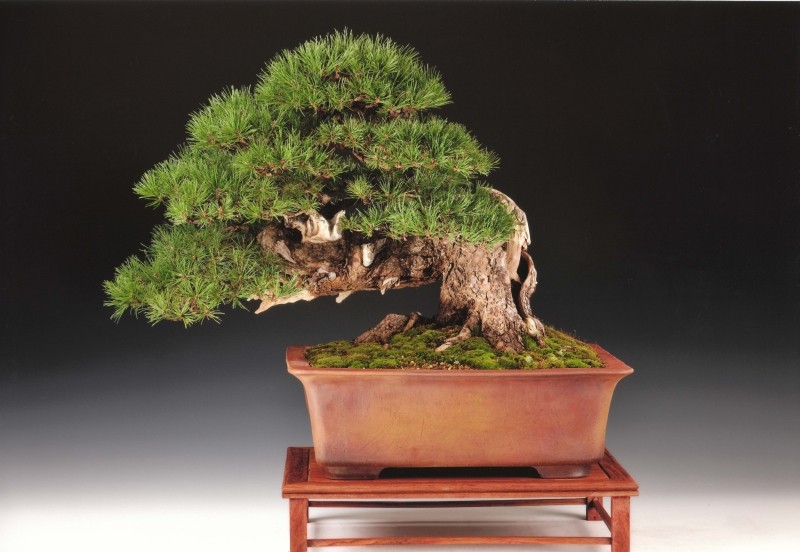 I hope you like the shots?
Cheers,
Hans van Meer.
Last edited by Hans van Meer. on Tue Jul 13, 2010 12:21 am; edited 1 time in total (Reason for editing : typo!!!!)

Hans van Meer.

Member





onderful pictures Hans. Willy's an excellent photographer

..................trees are ok too.........



---
Permissions in this forum:
You
cannot
reply to topics in this forum