What are the clusters on this pine ?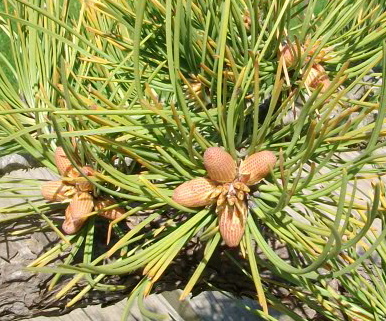 This is the first time I have ever seen tham in over 10 years.
What should I do with them ?
Pollen cones, the male part. if they bother you pluck them off but if energy consumption is a concern,it's already spent. On second look, it looks as if the tree was stressed last year,dehydration, and as a result the cones.
Wood
This tree has been fighting a 2 year battle with Charcoal Root Rot. It looks a little better this year, but I don't know. Gust hoping.
---
Permissions in this forum:
You
cannot
reply to topics in this forum