A fellow bonsai club member/ attendee at my monthly workshop asked if he could bring his bunjin juniper to my place today for some advice in prepping for our upcoming show. Of course I said yes, as it's always fun to help out.
After some study and discussion, I suggested removing one branch. The branch was near the top of the tree, in front, and blocking the view of the back branch, thereby reducing severely the feeling of depth. Also, it was 1 of 4 branches which is usually not good. After some thought, he agreed. I handed him the branch pruneing tool and without hesitation, CHOP! Immediately he saw the improvment.
The first image is before chop, and the second is after chop.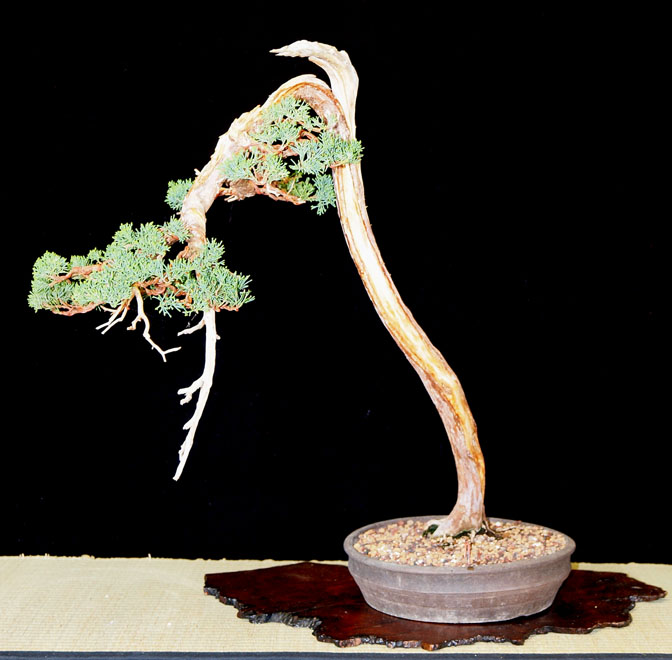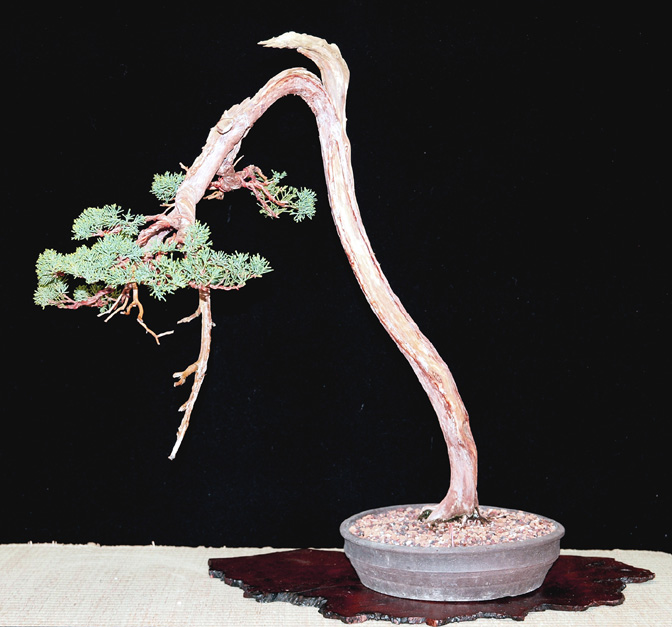 mike page

Member





Excellent call Mike! Before my vision stopped right there and now I pass right through to whatever I can imagine. That's the feel I like to get from viewing a bonsai. I believe the proper term is 'Organic Flow-through'.

Takes you right off into another world. Thanks for sharing. I have a tree That I've been stumped on for awhile now and hadn't considered Bunjin, but I think I could make the spittin' image of that tree, not that I'd want to, but something close. It's a Green Mound junie that was grown up a stake for, I'm guessing, 15 yrs. The tree was so dense you couldn't insert your hand to the trunk. I got in enough to assure that it was all one trunk and not several and bought it, a 75% off all junies sale, and figured I'd work out the details later. Well, it's later and if you don't mind I'll get some pics up for you suggestions. I've garnered so many good tips in a short time, my sincerest thanks to you all. What a great forum!


RKatzin

Member






---
Permissions in this forum:
You
cannot
reply to topics in this forum