California juniper. Height from pot rim, 29 inches.
Mike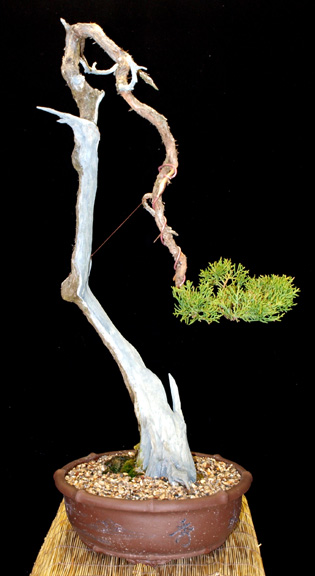 mike page

Member





OK, I'll bite. Mike do you think 'almost' because of the trunk line? It is not fluid at all, lacks some gentile grace.... is this the reason? Or is it that the trunk is not thin.
I need the education!

Jay
Jay, you make some good points about the trunk. But, it is what it is. The virtically dropping branch has some gentle movement that the trunk lacks. The trunk is far too old and hard to put any movement into.
After photographing, posting and studying it for awhile, I decided the base was too heavy, and the jin stub on the right of the base was a problem. I removed it virtually, studied it briefly, and removed it from the tree. Does help some.
But, it's still "almost bunjin" because of the trunk and the dropping branch. On the other hand, too many rules can ruin the concept of literati. Also, the pot is too heavy looking.
Mike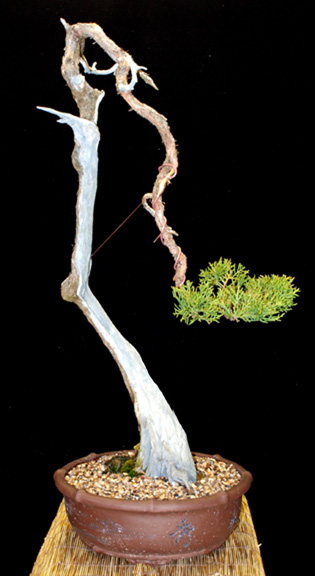 mike page

Member





Mike,
Thanks, I appreciate you giving me your thoughts. I may be doing this thing called Bonsai for nearly 10 years but I have SOOO much to learn and understand.
Jay
---
Permissions in this forum:
You
cannot
reply to topics in this forum