Hello, Here is my potential shohin shore pine (P. Contorta contorta) yamadori – "Little Oyster", its just under 12" (30cm) tall from the soil layer, just over 12" wide and has a diameter (caliper) of just over 2" (5cm) at the base but I think that it get bigger under the soil?!.
Sorry but I don't have any before shots, initially the main branches took off horizontally from opposite angles/sides from the main upper platform branch...........I know that some of you may tell me that its too soon for its first styling (collected in the late summer of 2008)..... but it looks so healthy lol
As with most of my collected trees I fertilized it well last fall, again this growing season and this little guy has responded so well and even though it's hard to see from the photos it has really back budded nicely so I thought I could give it an initial first styling.
I see a lot of potential fronts (even with the slightest change of angle from the attached photos) and I like it from a couple of favorite angles so the photos are from different sides A, B, C etc......
At first I just couldn't see where to go...... so my mentor (sensie?) advised that I should wire the whole thing up (all but the smallest of branches) and then examine it from all angles and "find the tree" so of course I chickend out and followed a basic "S" design, yeah I know..... a simple "S" from some angles (however I did notice that the S shows up (is more dominant/pronounced) a lot more in the photos than in person ....as in the upper part of the S ...it moves away or towards the viewer?!), then I tried to incorporate triangular shapes whole tree, upper part and even along the main branches and established potential foliage clouds/pads (again they don't show up as easily in the photos).
I'll keep the lower two branches for a year or two (to maintain its health/vigor) and perhaps re-pot it in the spring of 2011.
Thoughts and comments most welcome.
Side A
Side B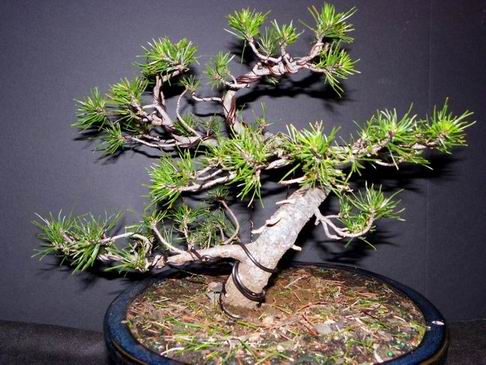 Side C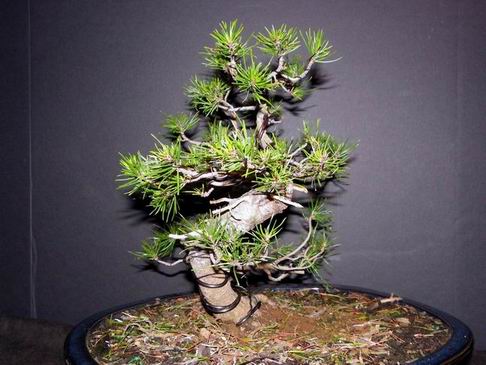 Side D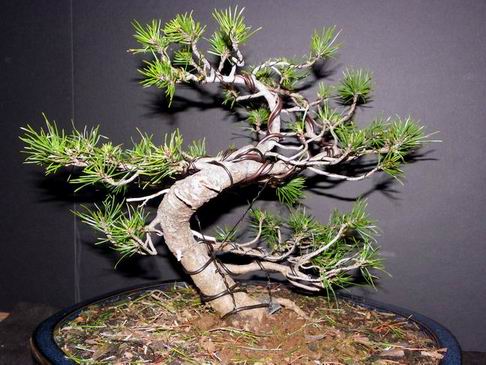 Top View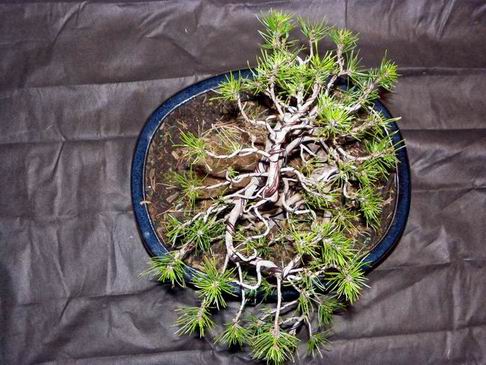 gman

Member





I much prefer image three of your photos.Everything is much more condensed. Too many lazy s shapes in the side photos maybe?
Hi Graham,

It looks like a nice little tree that could have a lot of potential, but I'm going to be one of those guys that will tell you that it is too soon to be styling it, for a number of reasons.

It looks fairly healthy, but (and it's hard to tell for sure from the pictures) the new needles seem to be shorter than the older needles. If that is true, then it is weak and probably still trying to rebuild it's root system; better to wait another year.

If I'm wrong about the needle length, it is still too soon to start styling. If the tree is healthy and vigourous, you should repot it next spring, and then wait another year before styling operations start. It is always a good idea to get collected material out of the field soil and into proper bonsai soil, and let them establish, before doing major styling work. You also aluded to another good reason to do this; you said the trunk may get thicker under the currrent soil line. You should find that out before starting to style the tree. Another consideration with collected material is that, due to the root system, you may not always be able to pot the tree at the angle you are hoping for now. For both of these reasons you should repot the tree, see what the lower trunk and root system is like, and get it into a bonsai pot at your preferred potting angle before starting styling work. If you don't do this you may find out that the tree can't be oriented in the manner you have planned and all your styling work will have to be redone.

It can be difficult to wait to work on new material, but I find that patience and caution generally pay off when working with collected material. It doesn't look like you have done anything irreversable to the tree up to now. My advice would be to take off the wire, and repot and work on the root system in the spring if the tree seems healthy enough for that, then wait another year before starting styling operations.

Roger

Roger Snipes

Member





Thanks for the feedback Will, Roger,
Will, I don't get bored with lazy S's (as I see them in nature all the time) but I see what you mean. Dorothy has give me a really nice rendering/virt on another forum that I'll keep for further reference.
Hi Roger, I hear you loud and clear and yes impatience is a factor for sure (not enough trees and the need to do something) a trap that many of us rookies fall into I believe......

The shorter needles are actually from a reflush (lamus growth) from last summer probably from the fert. regime and the long hot summer we experienced.
As you know I'm able to follow some tried and true techniques that A.N. has shown me and so far, this little guy has given me some good experience in collecting, post collection care and in basic design (plus wiring).
Any ideas on pots? Maybe I'll be able to pick one up at future PNWBCA conventions

Cheers
Graham

gman

Member





It's hard to say what would be the most appropriate pot for the tree until you have decided on a final design. For a first pot / training pot, an unglazed brown drum pot could be a good choice.

I think you will want to end up simplifying the design as you go along. I think that you will want to get rid of that lowest branch. Its too low, even if there is a little more trunk under the current soil line. It is kind of hard to tell for sure from the pictures, but it looks like the trunk divides into two fairly equal branches after the big curve, and you have one of them brought up as the continuation of the trunk and the other as a side branch. I think you may want to get rid of one of them, they are too similar in size, and use the remaining one as the new leader. You can then create your branch structure using the small branches that remain. As Will notes, it would be best to do something other than the S curve, especially since the upper and lower curves are pretty much identical. I think there is enough there to work with that you should be able to come up with a more unusual design. You can study the tree while you are waiting to repot in the spring to come up with different options. Remember, things may change once you can see the rest of the trunk and the nebari, and your design options may be limited by the achievable potting angles.

Roger

Roger Snipes

Member





Thanks Roger, all great thoughts and ideas……………but alas my impatience as a beginner shines through doesn't it.
I tinkered with it again last night and while doing so I poked around under the soil and didn't find anything too alarming. Here is how it looks now (still some minor tweaking of branch angles required and a slightly different main trunk angle), along with a virtual image I got from Dorothy S on another forum, which I think lines up with some of the points others have made in this thread. I also agree about the removal of those two lower branches but perhaps in a few years.
As for a pot, I'm not sure at the moment …… as I was hoping to arrange it on a rock (rock bench/platform) or group of rocks, trying to portray it in it's natural habitat…….but then again I might change my mind once it grows out some.
Cheers to all
Graham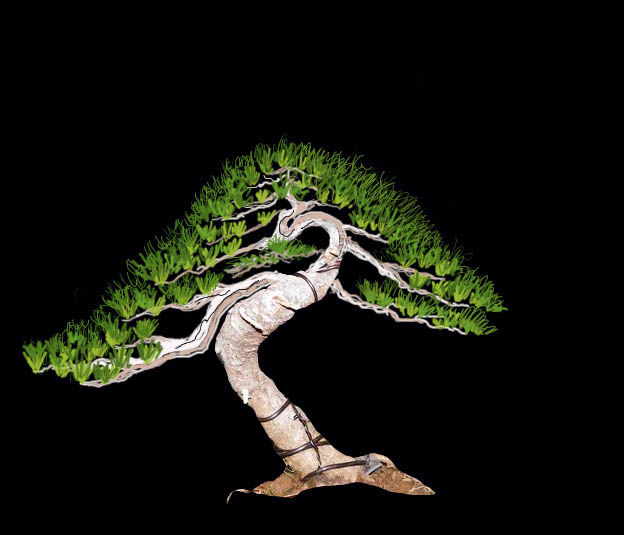 gman

Member





Hi Graham,

I like Dorothy's virt, that design takes care of the low branches, repetious curves, and the equal size split in the leader. It looks to be quite doable. Good luck with the tree, I think it has great potential.

Roger

Roger Snipes

Member





Here is an update on this little shore pine. I've taken off the wire to let it rest over the late summer and fall. It's lost some of the shape but it seems very happy and it has back budded nicely (second photo). It still has a fair bit of the original soil but its roots have really explored and penetrated the new soil, I plan on removing some more of the original soil again this coming spring.
Cheers Gman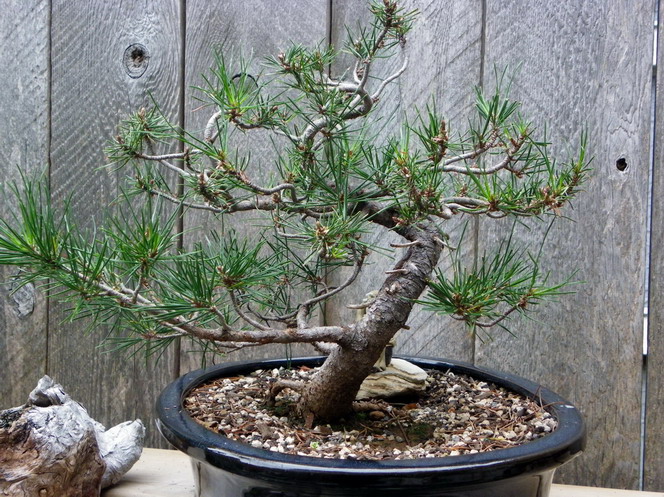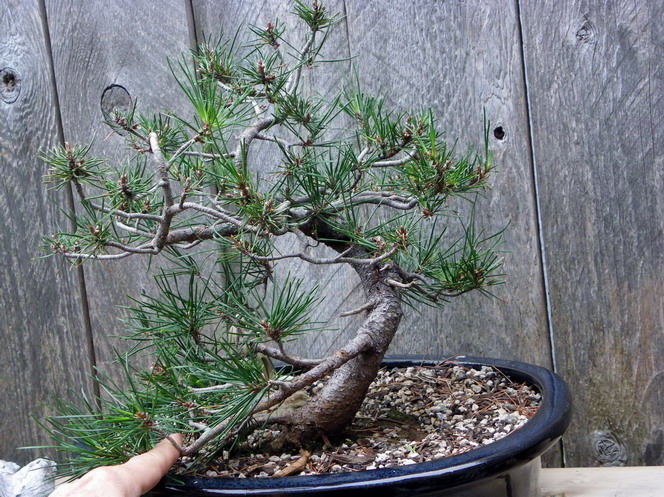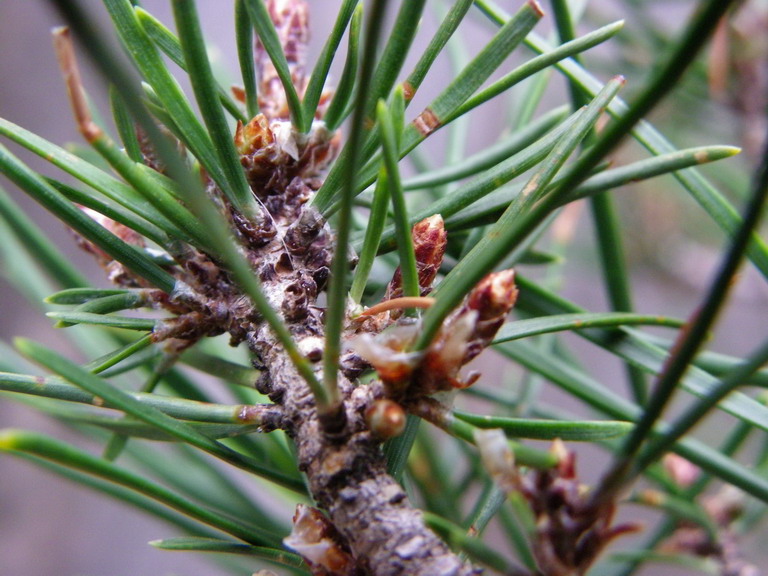 gman

Member





Even though I didn't take the advise of the folks who told me that it was a little early to style it (winter 2009/10)....... I didn't re-pot it in 2010 or this spring. I thought I'd wait until next spring and just feed it well. I'll have to take off the wire soon and let it rest going into the fall. The accent is a local sedum in a shell.
Here it is now.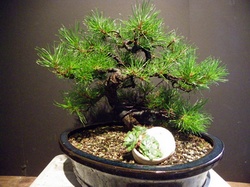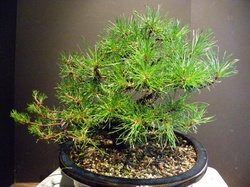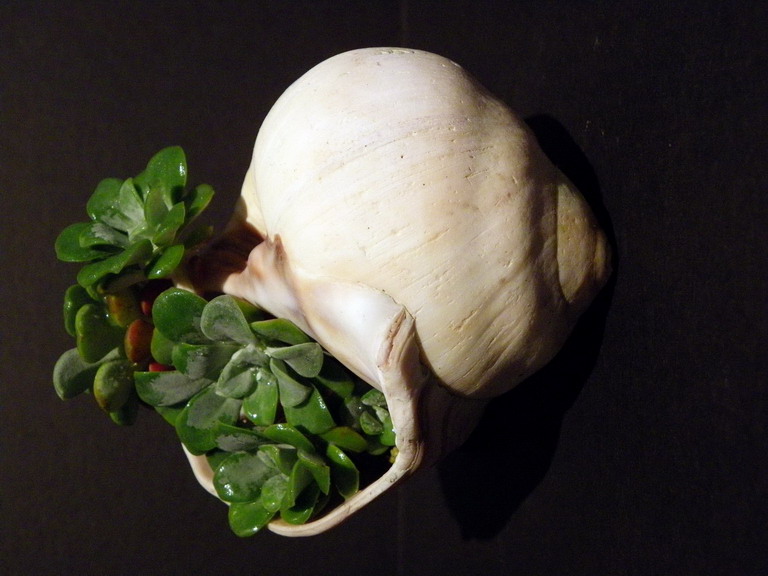 gman

Member






---
Permissions in this forum:
You
cannot
reply to topics in this forum