Hi, I'm sorry if I've posted this in the wrong section of the forum, I've just signed up so I'm still getting my head around it
.
So I bought some baobab seeds about 6 ish months ago, since then 3 have germinated however only one seems to be thriving, I was wondering how I can trim it so it looks like a bonsai (aka looks like a huge tree but mini) should I let it grow more or is there anything I can do now?. It also seems to have developed a wood like trunk, which I assume is a good sign?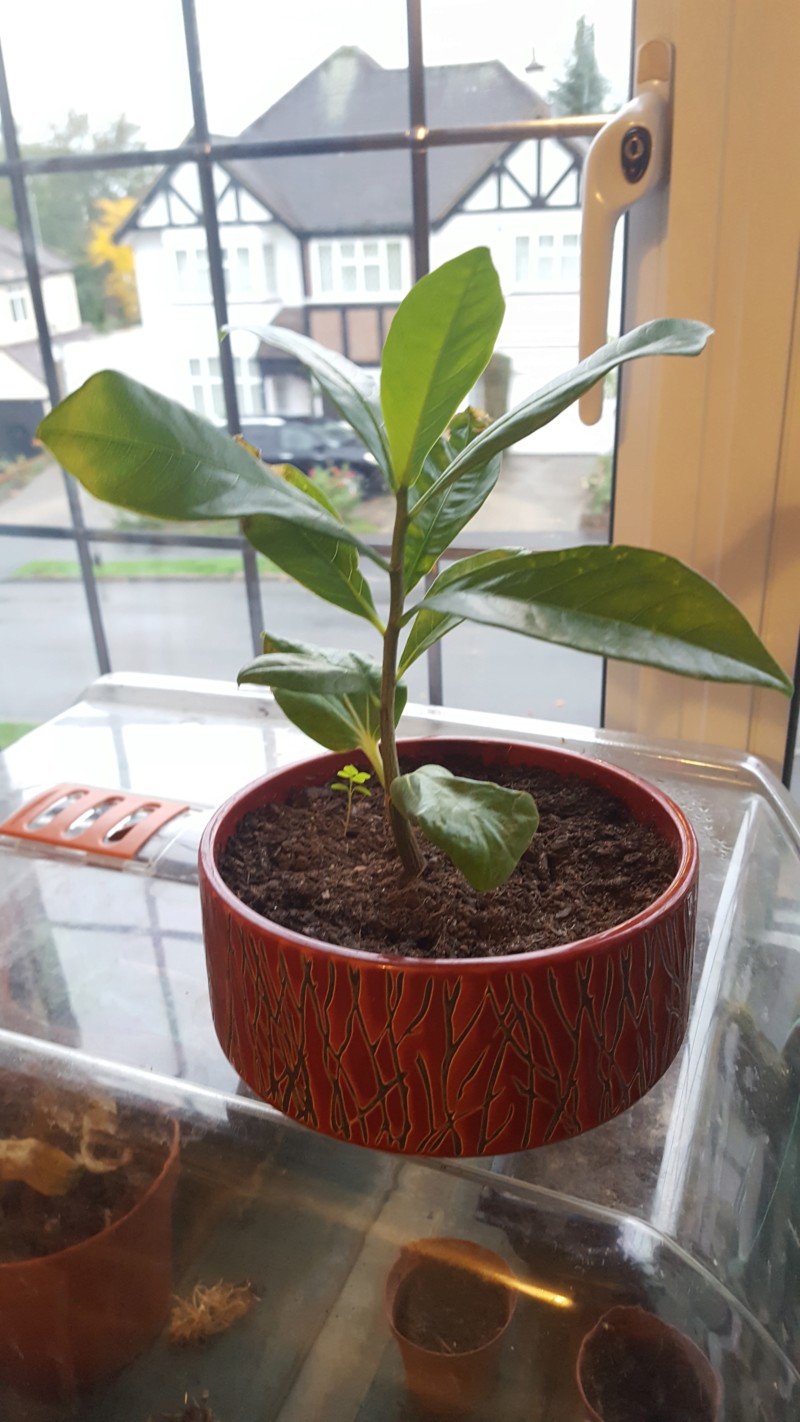 Thanks,
Ethan
P.s, I've attached some pictures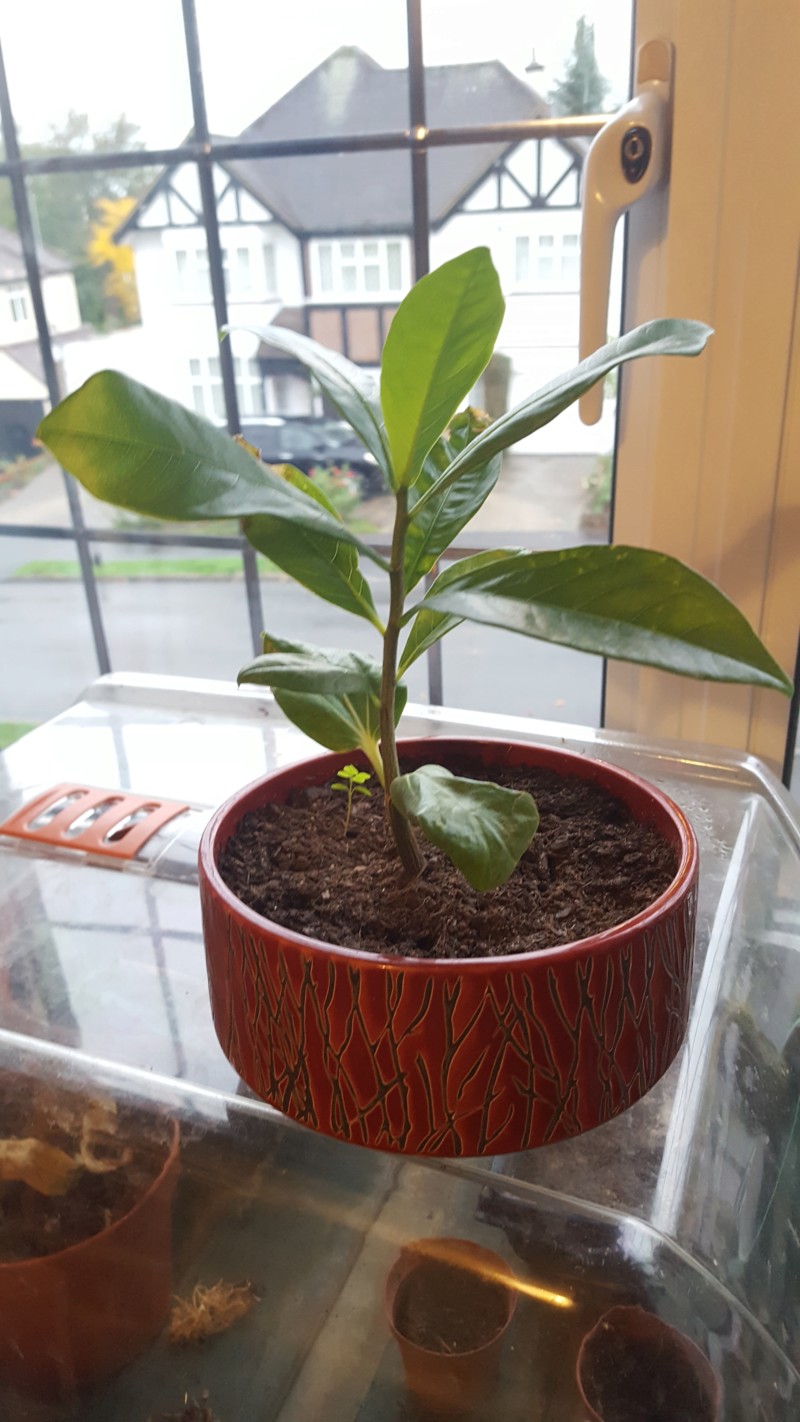 nothing to do but feed and grow and feed and grow and feed and grow...

oh yeah... and read up on them while it grows... there are some killer baobab bonsai out there

(search the threads on this forum)
_________________
AAC Original Milwaukee Wi. Chapter - North America
aka beer city snake
http://wiscobonsai.com/

Kevin S - Wisco Bonsai

Member





Thanks
, what should I feed it? Not very knowledgeable about bonsais
Sent from Topic'it App
Why, Boabab Kibble, of course !!!

But seriously, when i say "feed" i really mean fertilizer, which is not food...
(trees make their own food when they have what they need i.e. water & sunlight)
So, just regular garden store balanced fertilizer... do it 1/2 strength weekly (aka weakly weekly)
and one last thing - If you are trying to grow it
exclusively
inside, all i can say is "good luck !"
those guys need to bask in the sun as much as possible !!!

_________________
AAC Original Milwaukee Wi. Chapter - North America
aka beer city snake
http://wiscobonsai.com/

Kevin S - Wisco Bonsai

Member





Ok, I'll take a look on Amazon, I feed a fertaliser I bought with my current bonsai, I'll use a bit on the baobab and see if it likes it
.
I'm growing it on my windowsill which receives a tonne of sunlight... I've got a little garden going on on the sill and they all grow great!
Anyway, it would probably freeze to death and look like I'd dipped it in liquid nitrogen if I kept it outside here in the UK
.
Ethan
P.s... I knew by feeding you ment using fertaliser.... Unless they have little mouths
Sent from Topic'it App
your window sill garden most likely has drastically different light requirements than a Baobab
Getting one to sprout is one thing, but getting it to thrive may be a different matter...
not trying to be discouraging, just realistic

And here where I live (Milwaukee Wisconsin) we get far far colder than you do in the UK and all of my trees (tropicals included) NEED to be outside as much as weather permits (generally late April-ish through mid-late October).
_________________
AAC Original Milwaukee Wi. Chapter - North America
aka beer city snake
http://wiscobonsai.com/

Kevin S - Wisco Bonsai

Member





Ok, as I'm on the top floor I usually leave the windows open, I could put them in the garden come May time.... If this would help... The window sill acts like a little greenhouse and is getting g tonnes of light even now in October, I'll send a picture tommow when it's light to show.

Sent from Topic'it App
Baobab in the UK. It is autumn in the UK.

Remember, these come from a hot, desert environment. Where they come from there is a Hot growing season, with some sparse rain, then a Cool absolutely dry season (cool only by comparison to the Hot weather) By heat I mean temperatures above 25 C even at night. (above 78 F even at night) Daytime can get above 35 C (95 F)

When the weather cools at night, the tree will go dormant. The leaves will start turning yellow. STOP WATERING AS LEAVES TURN YELLOW. The tree will slowly drop its leaves as the soil dries out. Once the tree is leafless, you can leave it where it is, or set it on a shelf out of the way. Keep it totally dry. In spring or early summer, when the weather warms sufficiently, you will see new buds start. Once you see signs of new growth beginning, set the tree in full sun, and give it its first drink of water since you dried it out in autumn. Any water at all while dormant will risk starting a fungal infection that will rot the tree away. Zero water while dormant.

I know someone who has a wonderful patio tree size baobab, puts it outside by the swimming pool in summer, moves it to a inside to a slightly cool dark closet for the winter. He's had the tree some 10 years or more.

Generally they will not break dormancy until weather has warmed enough that night time temperatures are regularly above 18C, (68 F) this is a heat loving tree. In the UK the growing season will be short. Use the presence or absence of leaves to determine whether you should give it water and sun. No leaves, means no water.

You can keep it growing by setting up an location with very bright light (natural sunlight or artificial light) and warmth. Much like a grow set up for Ficus, only the Baobab would like more sun than a Ficus. If warm enough, you can keep them growing for a longer period during the year.

Repot while dormant. Time your repotting so the tree has 2 weeks or more where it will sit after repotting bone dry. The cut roots need to dry out before the growth cycle begins or fungus will set in and rot the whole tree away. So repot in winter, make sure your potting mix is completely dry. Keep the tree dry in its new pot until it starts to show buds, showing that it is ready to start growing.

Leo Schordje

Member





Hi, really sorry for the late reply, I've been away
.
So after a week of not watering its leaves are beginning to shrivel up, my only concern is that the stem isn't solid 'wood' yet, it's still green, will it garden in the dormant period?
I think I'll keep it in the pot it's in, it's quite nice and it should grow into it nicely.
Im worried for the newly germinated ones, they have just got the seed leaves, will they drop them? And will they survive?
Also, should I water the seed pot? I planted about 8 in a big pot and 3 in Induavidual pots... The 3 have grown but none in the big pot.... Shall I keep watering them?
Ethan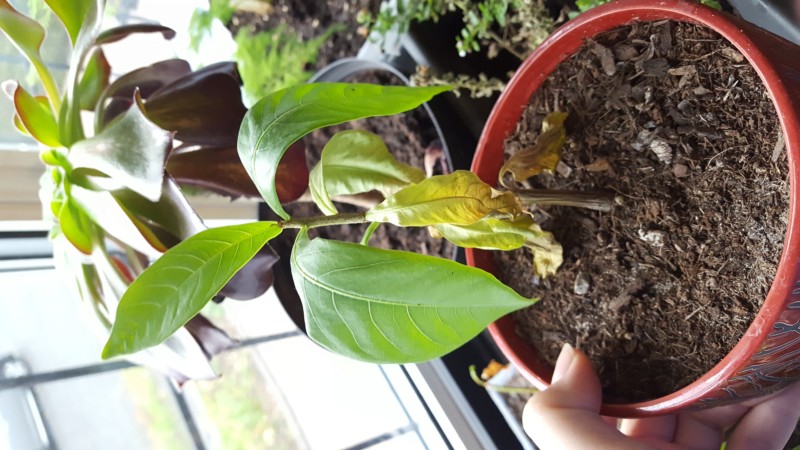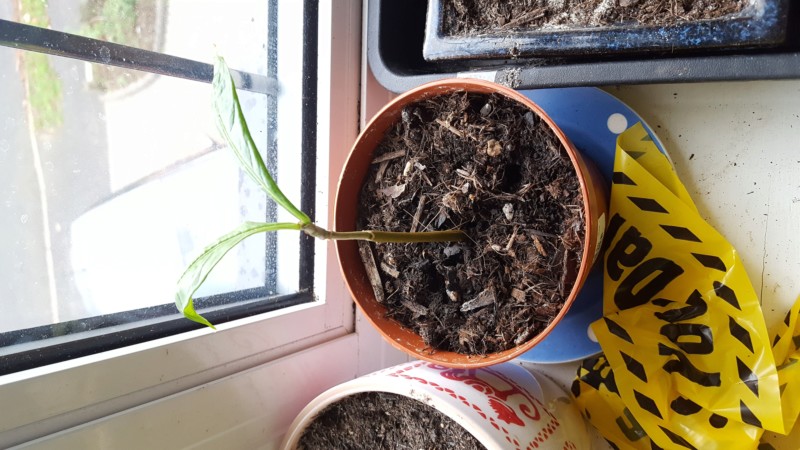 Sent from Topic'it App

---
Permissions in this forum:
You
cannot
reply to topics in this forum