I saved this tree from a landscape job 4 years ago. When the landscape crew took it out they cut it down from 6 feet tall and 6 feet wide to a stump maybe 10 inches tall with no roots and no branches. I planted it in a 70% organic bonsai type of mix and waited to see what would happen.  The first three branches lasted about 6 months and died off. Then another couple sprouted out and one of them survived.  I bent the branch upwards to create the main trunk I have been doing some pinching and trimming back since then and trimmed the top a few times to keep it lower. This past year I wanted to let it grow out so I did very minimal trimming and pruning allowing it to thicken up and develop on its own.
I figure it will still be another 5 years before it starts taking on a true bonsai shape.
The first photo is from a year ago.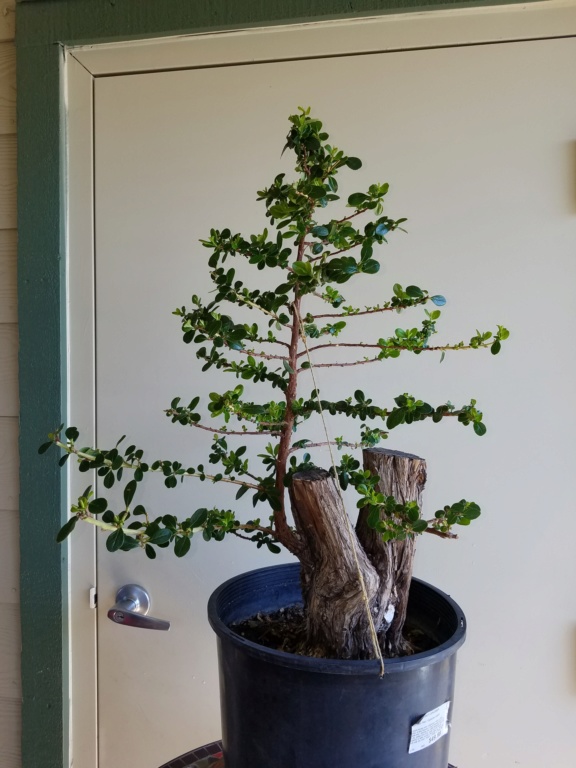 The following photos were taken tonight one from each side. I haven't really selected a front or back I am still waiting to see how it goes.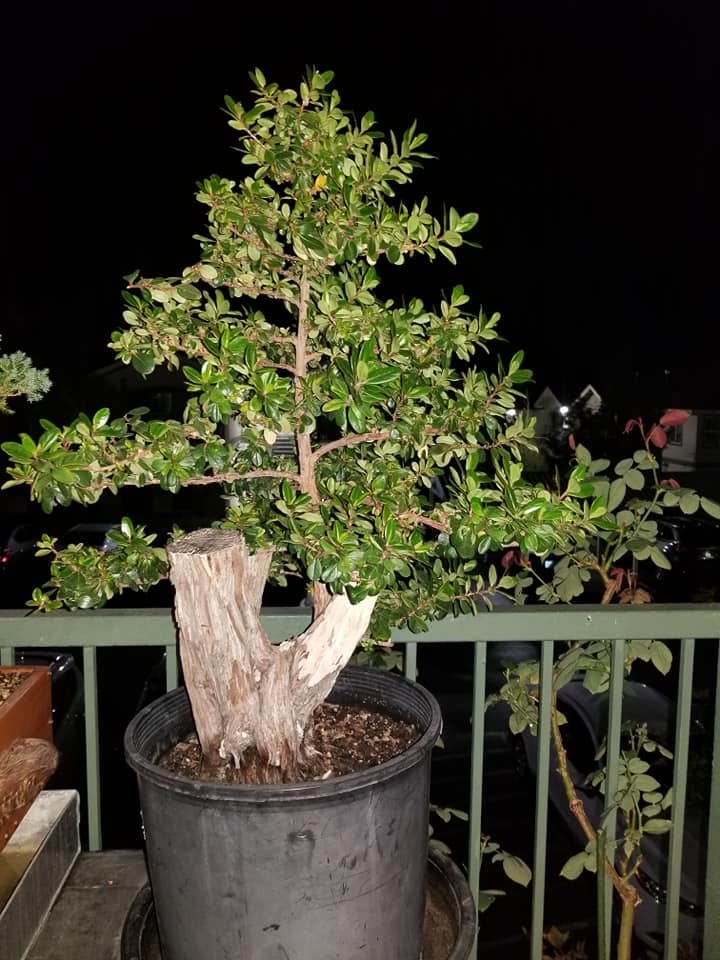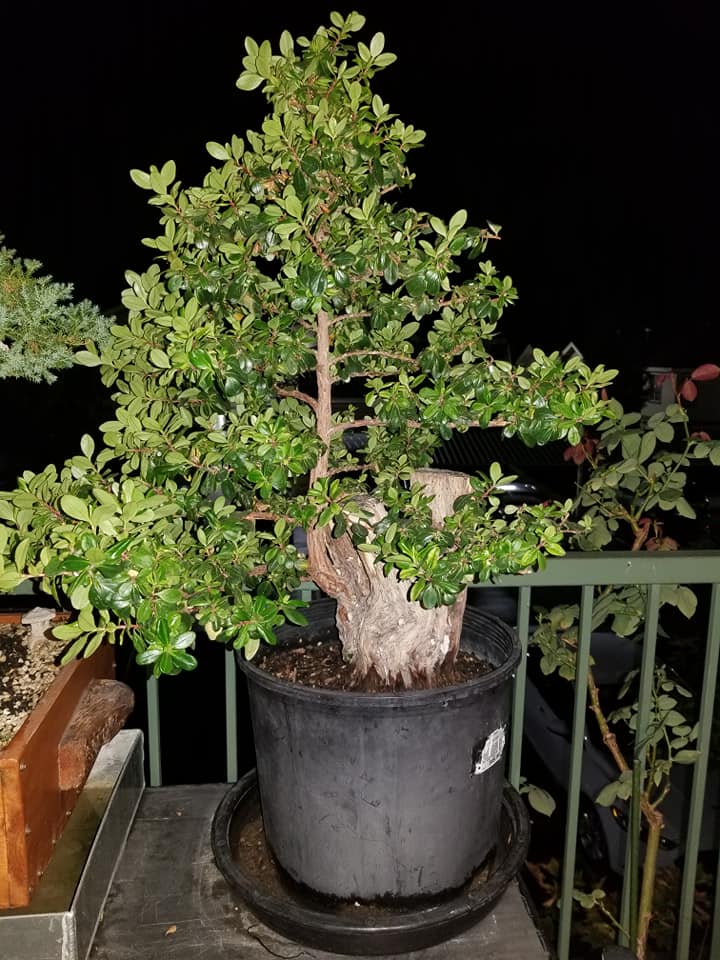 ---
Permissions in this forum:
You
cannot
reply to topics in this forum