Hi,

I would like to improve the design of my Yew.
It was bought 10 years ago in a garden center and styled, but I changed my mind.

I show you how it is nowadays.
Maybe I could make a shari to inprove the boring trunk, what do you think?
I'd say it has a shari. Could you make the back the front, maybe putting the dead area slightly of-center from front? If you work the outside curves of a shari, you can exaggerate the movement, and make the whole tree seem more curvy. Does this make sense?
Hi Dave,
Maybe something like this: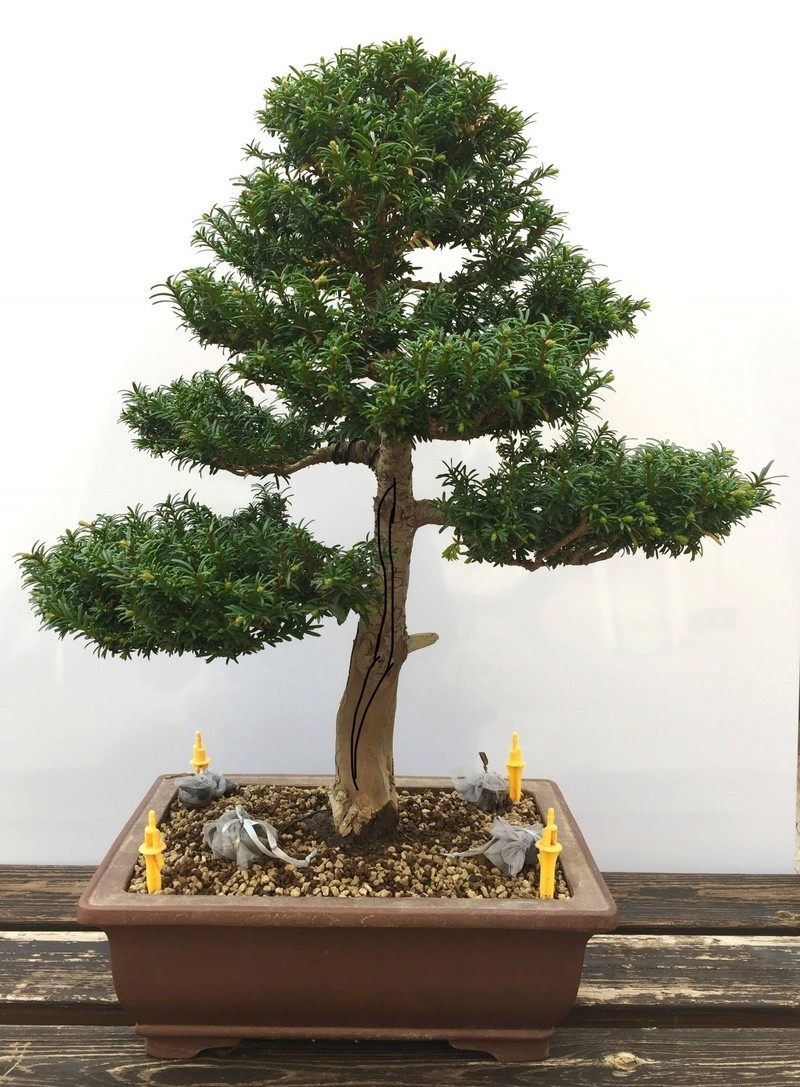 The most interesting view of the trunk I think it is this: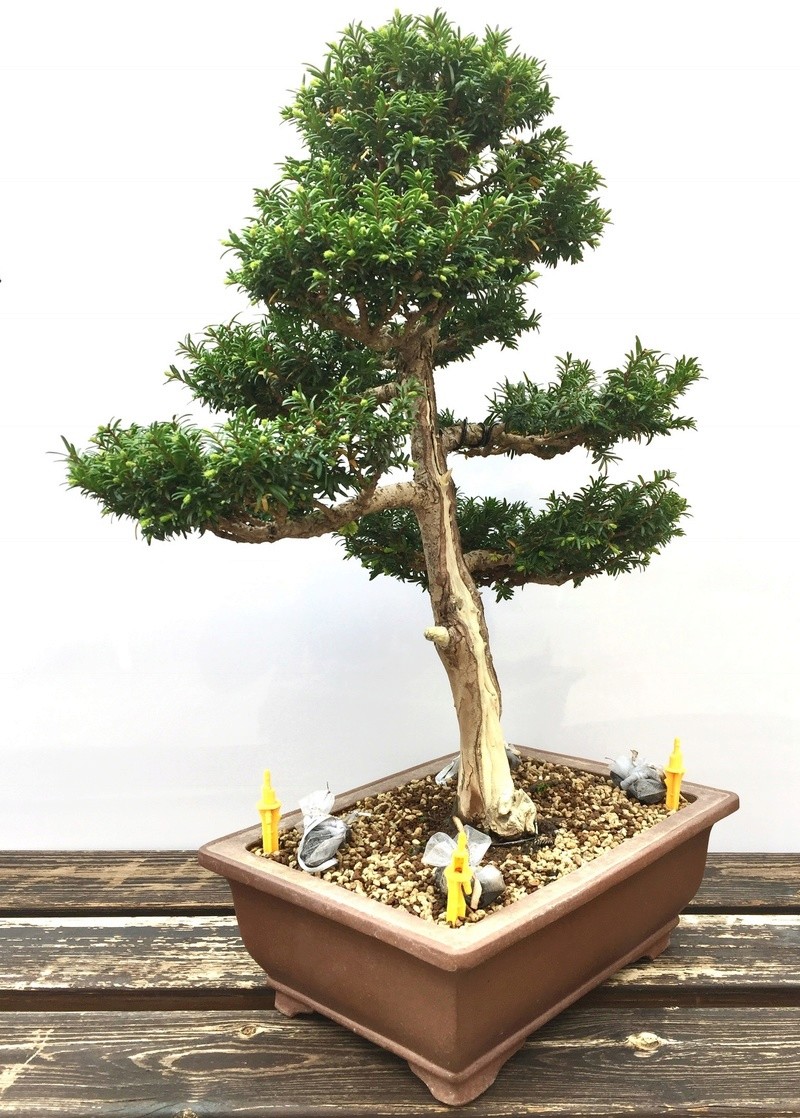 Thank you!
JotaBe! wrote:

The most interesting view of the trunk I think it is this:
Actually I quite like this one, it has some character. I think that it would also need some thinning of the upper part and wiring of the branches/pads but I really like the view of the shari from this angle and also the base looks wider from this side.
Hi Vitusus,

I completely agree with you, the main problem would be remove the back first branch. it is thick and old, maybe the live vein would suffer.

And the other problem, the inclination of the branches, they have been 10 years in this position and the Yew wood is hard...

I could remove some interior wood at the base of the branches to force them down but I am not sure.
I like that view, too. It's sort of what I was thinking.

If you could bend the bottom back branch to the right, you might not have to remove it. Yew wood is very brittle, as you say. I don't know what techniques to remove branch wood for bending work best for Yew. I think you could slowly bend all the branches down with guy wires, tightening the wires slowly over time.

They are very hardy.

---
Permissions in this forum:
You
cannot
reply to topics in this forum