Hi
2009 i bought a Cornus mas.
There was a trunk, half dead and half living and a few branches. But it was a nice rawmaterial.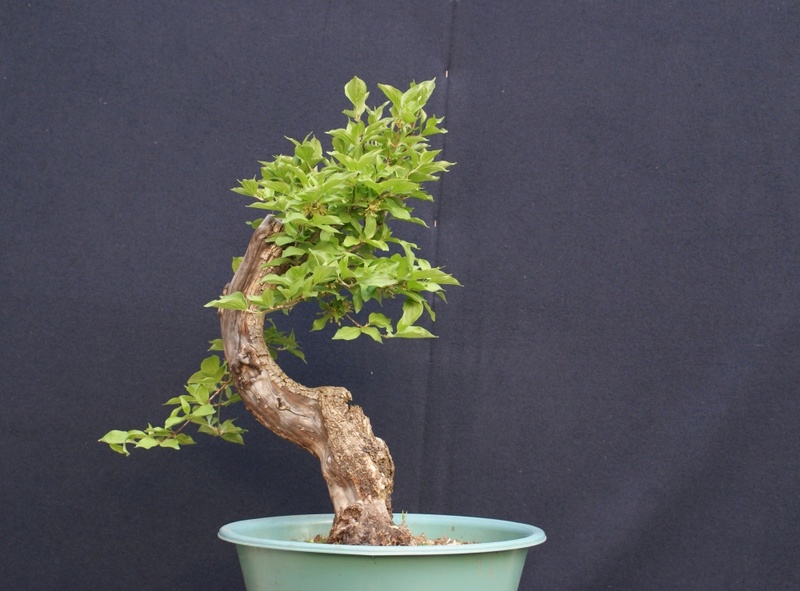 The trunk had on the half side deadwood because the man who digged him out cutted him down very strong. So the half lifelines died.
After one year growing.
I started to design the deadwood.
After the first works on the deadwood. It is not finished.
In spring 2011 he got his first flat pot.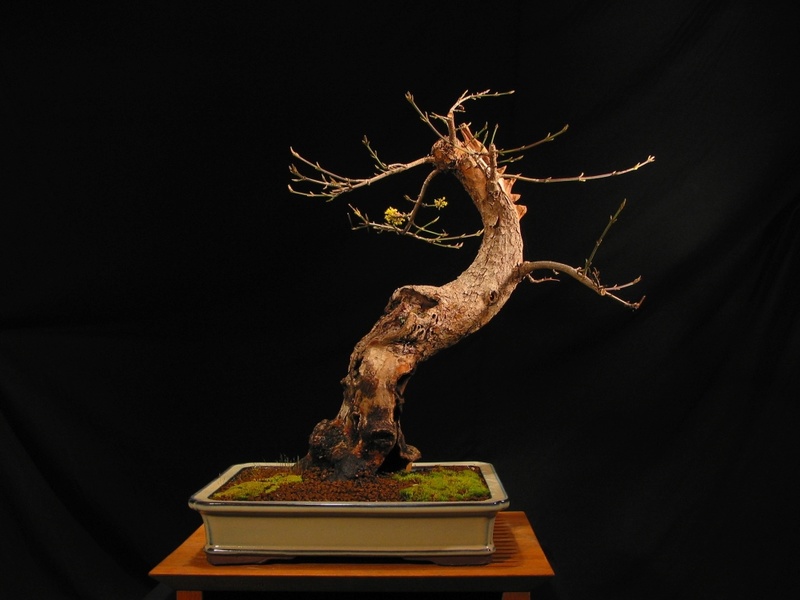 Until now i let the branches grow and cut them back strong to devolepe a fine ramification.
One year later. Now the base of the branches is good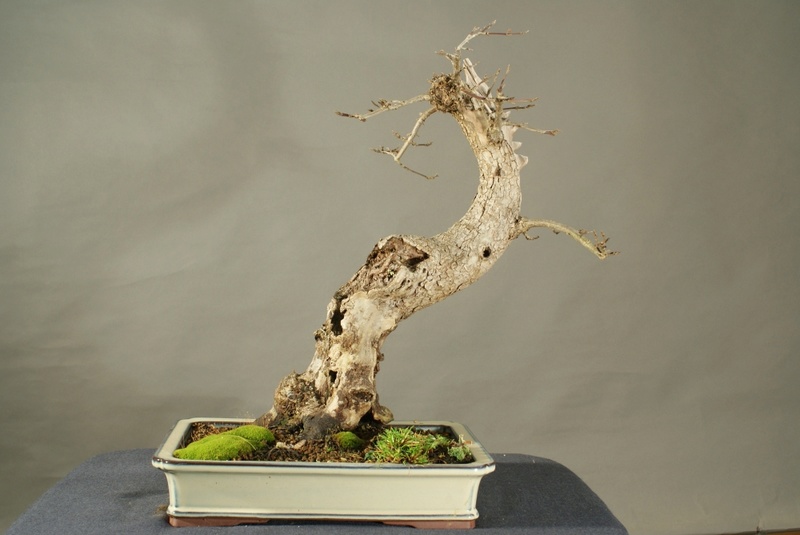 Three years later (2015). Now the crown is on the right Position and the branches are ok.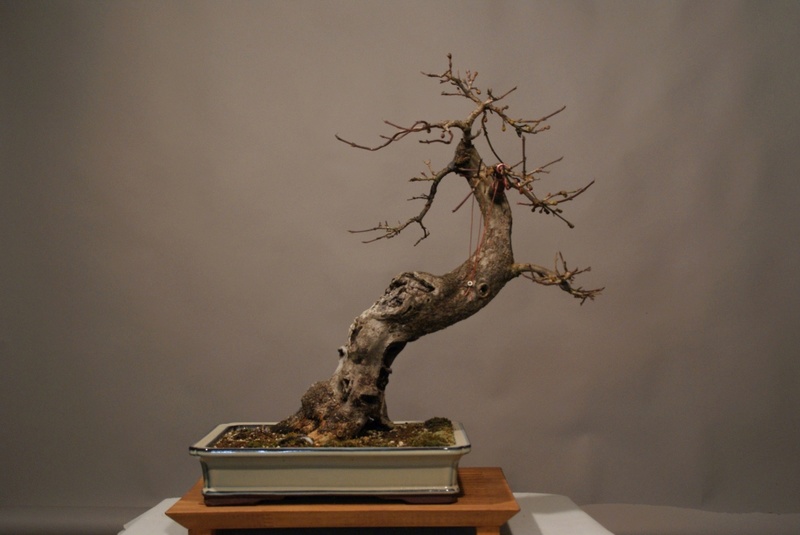 The deadwood has a good old natural colour.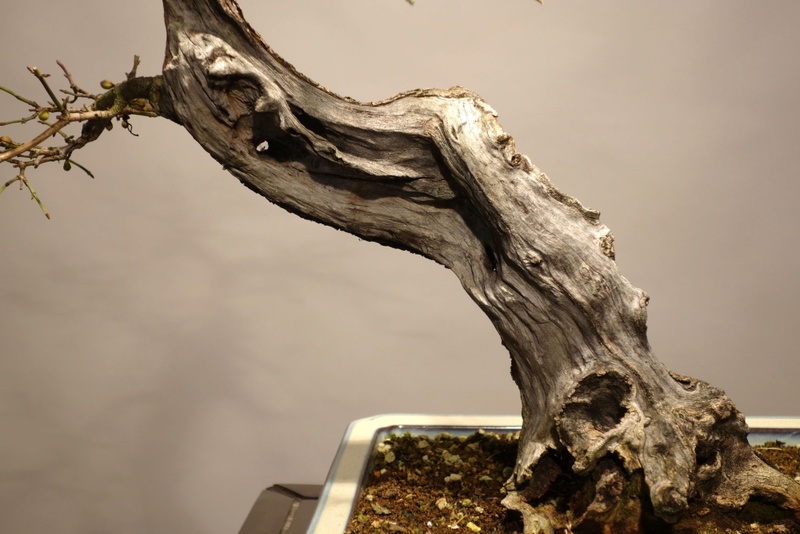 2016 in autumn with fruits. This is the frontside.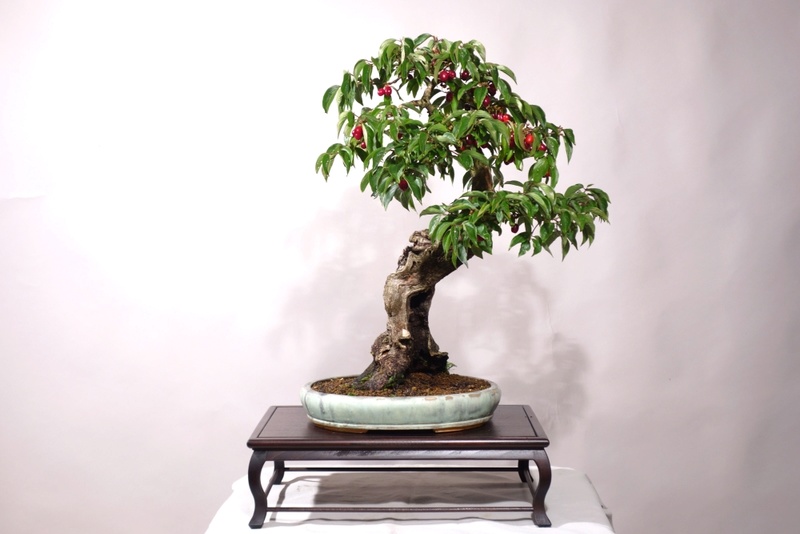 On a Exhibition in Italy he won the IBS-Price.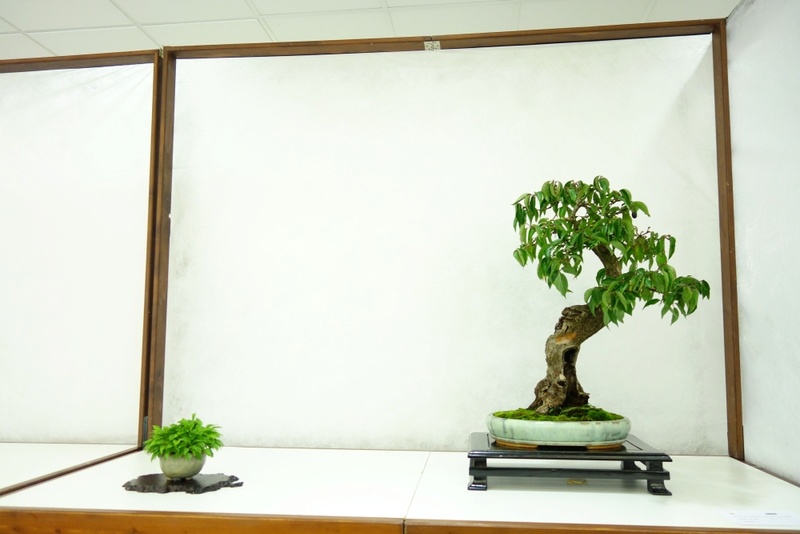 Blooming this spring.
Cornus mas. 65 cm High, Pot from Horst Heinzlreiter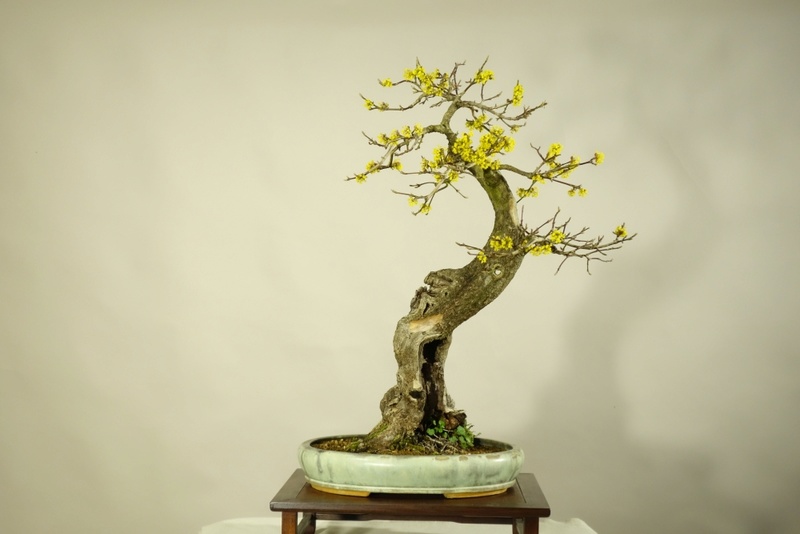 Now the tree is getting more mature every year
I hope you enjoy.
Herbert
You can se more trees from me on Facebookprofile: Herbert Aigner

Herbert A

Member





Herbert,
This tree is beautiful.
Can you share any information about your pruning techniques? When do you cut the shoots for example? I am asking because I have one of these which refuses to flower, and I am wondering if the problem is with how I am pruning it.
Also, do you know how it reacts to defoliation?
Thanks
Tom


Tom

Member






AlainK

Member





Hi Tom

if you want that the tree is blooming next year, you have to cut in middle of May. All trees that are blooming in early spring must be pruned in Mai oder very early June, because he makes the flowerbuds for the next year at this time.
How to do.
Cut back the small brunches to 4 buds and remove also this 4 leaves on this buds. This is a technic for older brunches which must not grow wider.

The cornus likes defoliation. If you dont do it, the branches in the shadow can die. A good time to defoliate the tree is the beginning of June.

If you like your Cornus give him sometimes lime and the Cornus will like you :-)

Herbert


Herbert A

Member





Thanks Herbert! That is really useful.
Tom

Tom

Member





Lovely progression. I like what you did with the tree.

AlainK

Member





Herbert,

You are a great bonsai artist. Thank you for sharing your photos and info.
augustine wrote:Herbert,

You are a great bonsai artist. Thank you for sharing your photos and info.
Echo that

Jesse

Member






---
Permissions in this forum:
You
cannot
reply to topics in this forum