I want to pay my respect to a remarkable man by the name of Koos Robbertson. Koos is blind, but not withstanding that he practises bonsai. At a regional bonsai club gathering held recently in Gauteng province South Africa, one of the activities was that clubs had to do a demonstration on a tree to best represent their club logo. Koos represented his club, the Rustenburg Bonsai Kai. Just compare the logo on his shirt with the tree Koos styled and notice how close he came to showing his clubs logo. Koos also attends workshops, exhibitions and goes on digs with other club members. I hope Koos can inspire all of us who can see and often complain.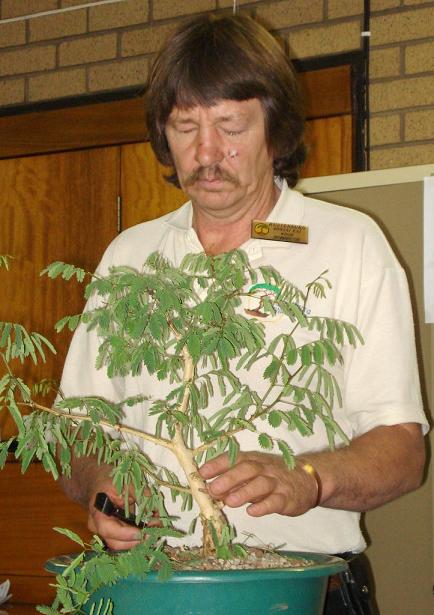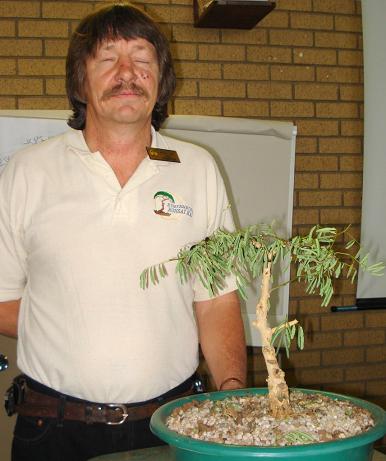 Jaco Kriek

Member





What a truly inspirational story. Hats off to Koos. And thank you for sharing this remarkable man with us, Jaco.

I'd love to see more of his work, if possible?

Harleyrider

Member





Fantastic to see this!
Kudos to him and his club for not letting it stand in his way!

_________________
"Eschew obfuscation"

John Quinn

Member





Thank you very much for sharing. Truly an inspiration for all of us.

This just mean that the art of bonsai knows no boundaries.

Me too love to see his masterpieces.
Hats off, hats off , hats off, don't know what to say.thanks for sharing .

mehrdad chavosh

Member






---
Permissions in this forum:
You
cannot
reply to topics in this forum