This another one of my 2015 projects, I acquired this tree a couple months ago, the tree has a powerful base and good nebari and fat trunk, the branch structure/ramification will take at least 2-3 years to develop in to how i'd like it, this is it how i got it..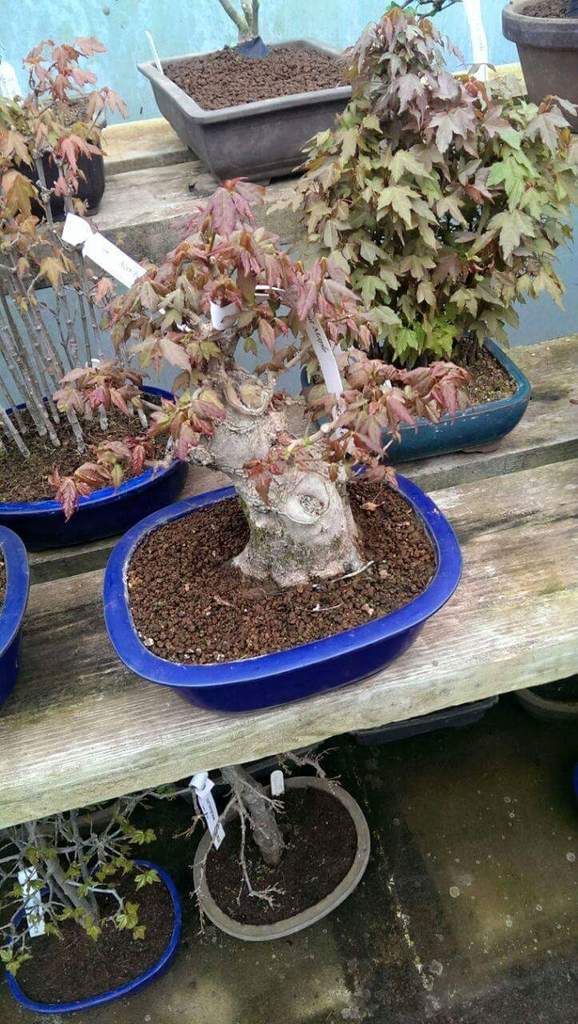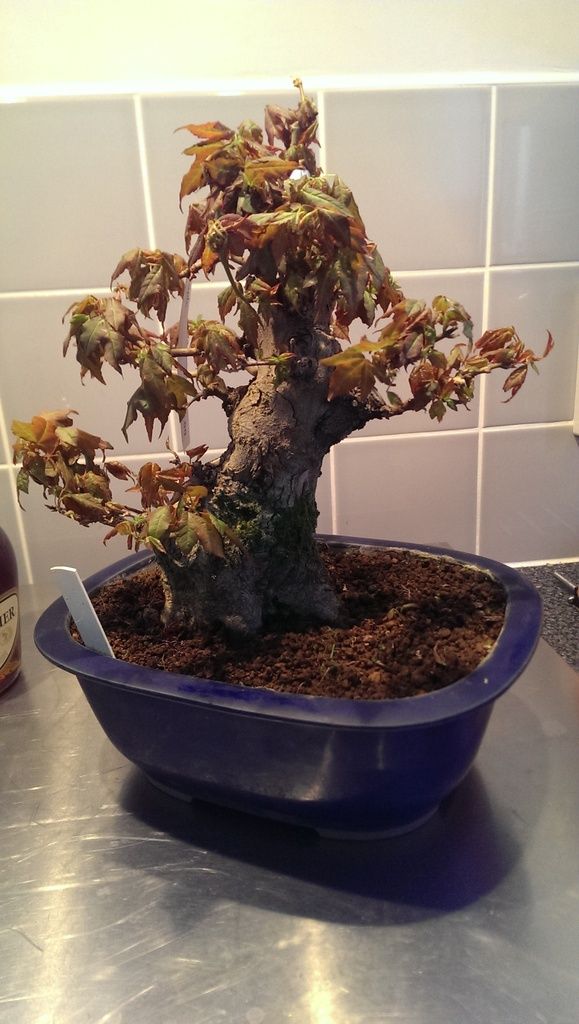 Although i think it looks decent from a few angles, im going for a more naturalistic look..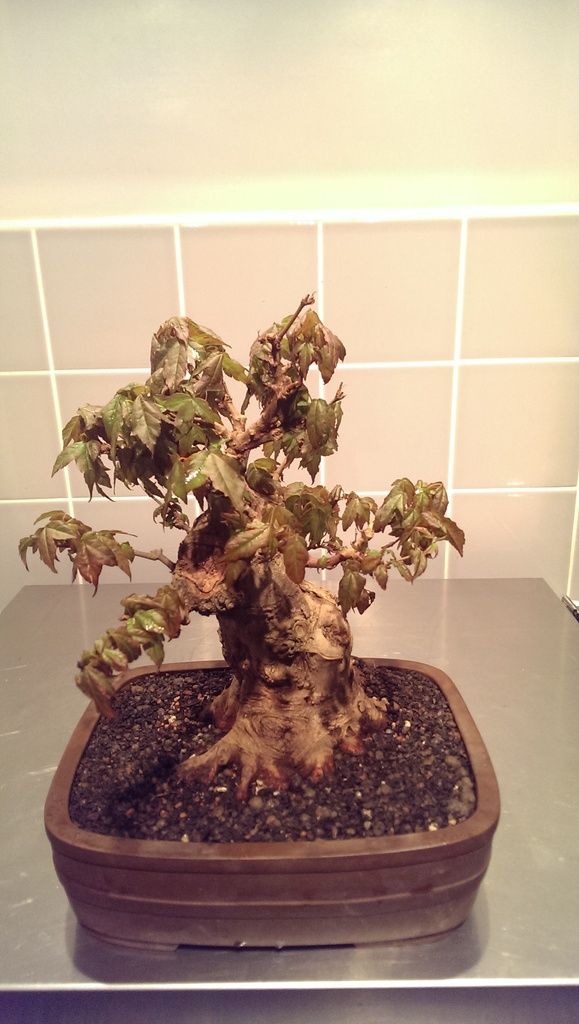 I wont be able to assess the branch structure for my future plans until winter...but the canopy will be more 'Oak' like..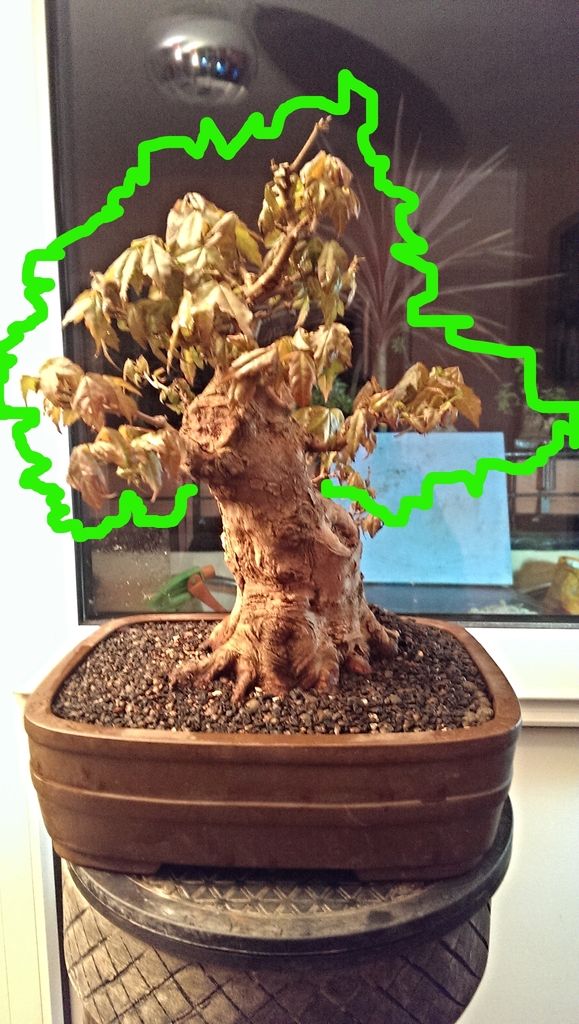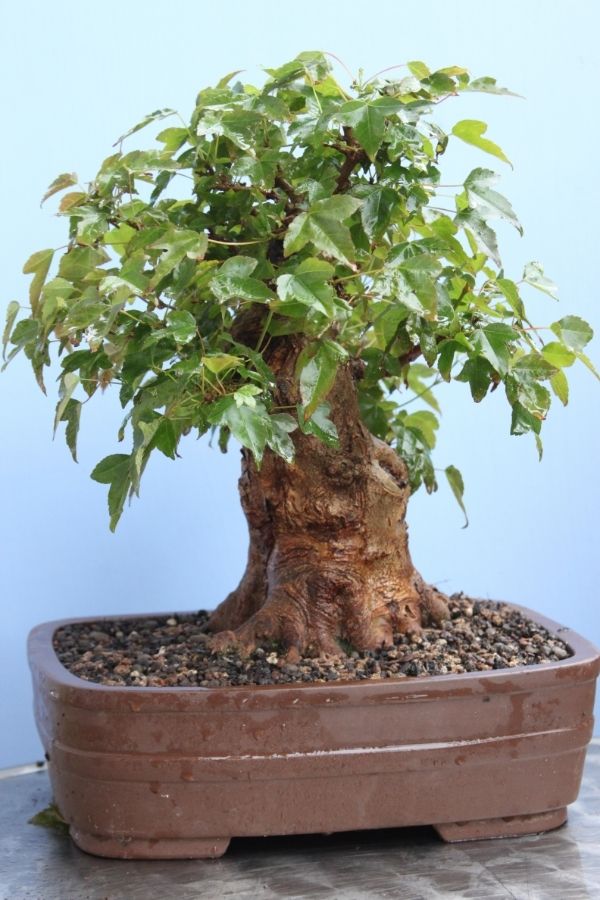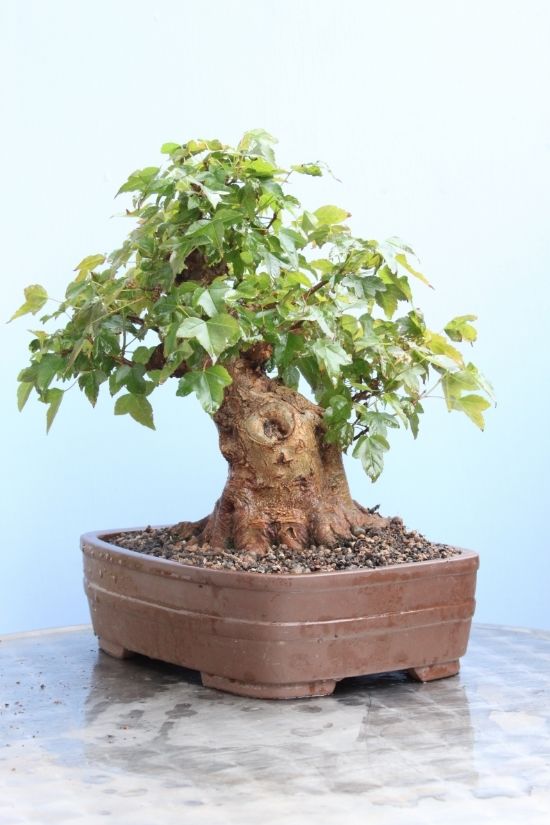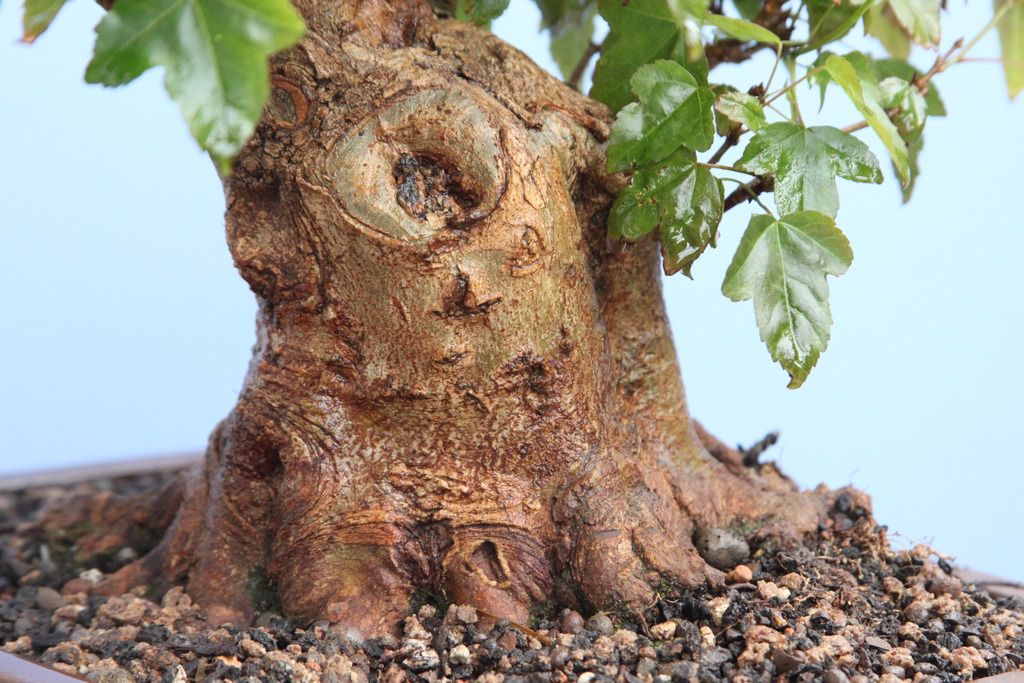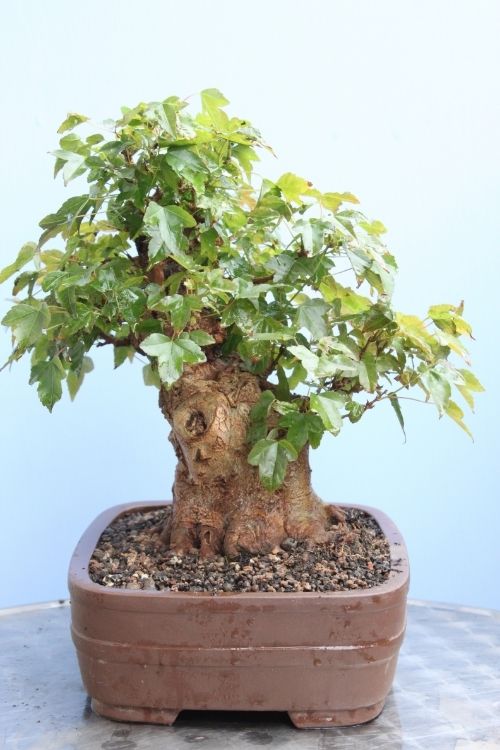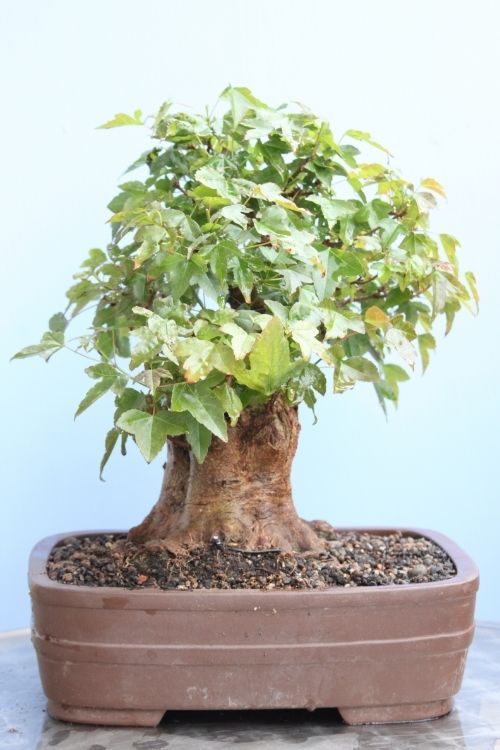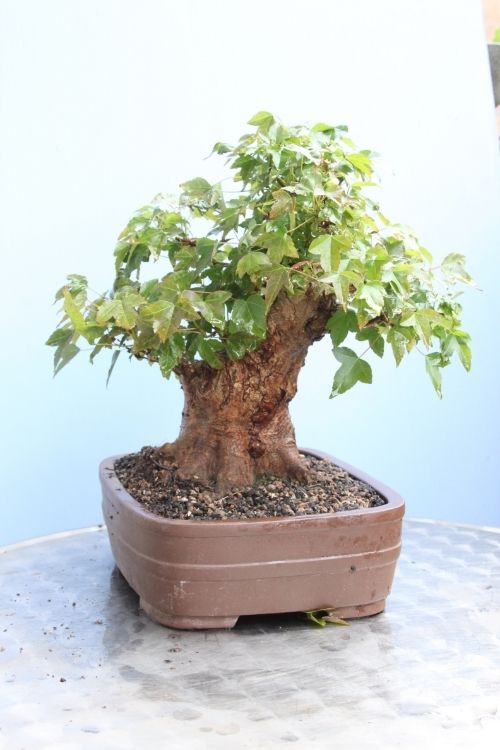 Ive been inspired by this Trident, by Walter Pall, I first saw this tree in the "show us your brooms thread"..in time i hope to get a similar type of image, basically just a very natural looking image of a tree standing alone in an open field..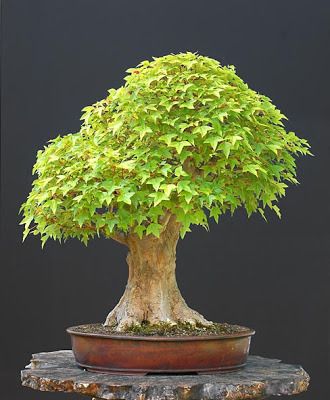 BobbyLane

Member





Nice one.
May i ask where did you get it?

Rui Marques

Member





Hi Rui, got it here http://www.windybankbonsai.co.uk/

BobbyLane

Member





Bobby Lane, Congrats this is already a awesome little tree, well done with this purchase.

I think what ever you are going to do will be great, because the start is already first class. And the Nebari...very cool.

Love and Light

Andre Beaurain

Member





BobbyLane well done! I too use that same WP tree to guide and inspire my large trident. You have a great start and that nebari is sweet! Please update!
I haven't posted an update on this one since it had leaves, i recently tidied it up a little and cut back most of the branches for taper, to get shorter nodes which will help improve and build up ramification over time.
First pics just after all the leaves had dropped-around early oct i think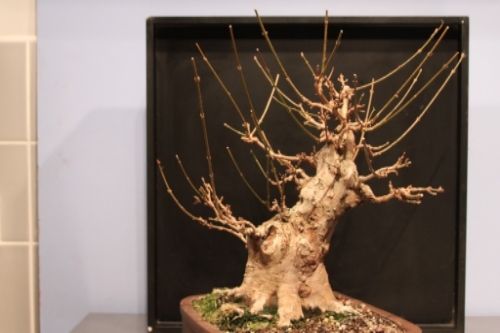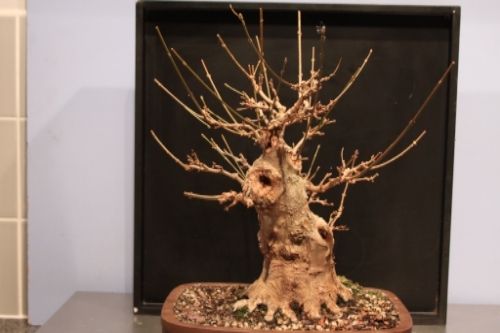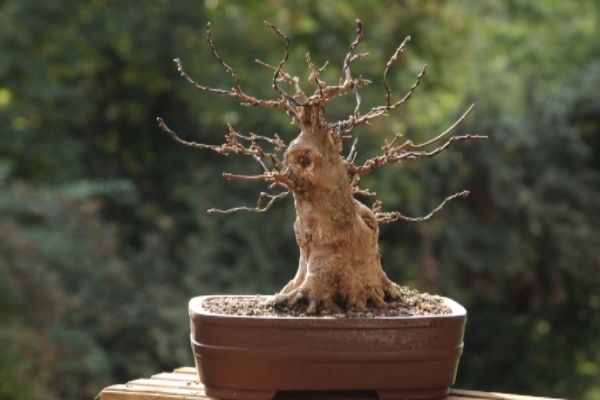 and today i cut the branches back harder, a lot of the hard pruning ive done today was also to get more movement into the branches, especially the thick ones that are unable to bend with wire-think directional pruning is needed on Tridents and field maples as the branches can become course and brittle. i also opened up the scars on the tree to make Uro's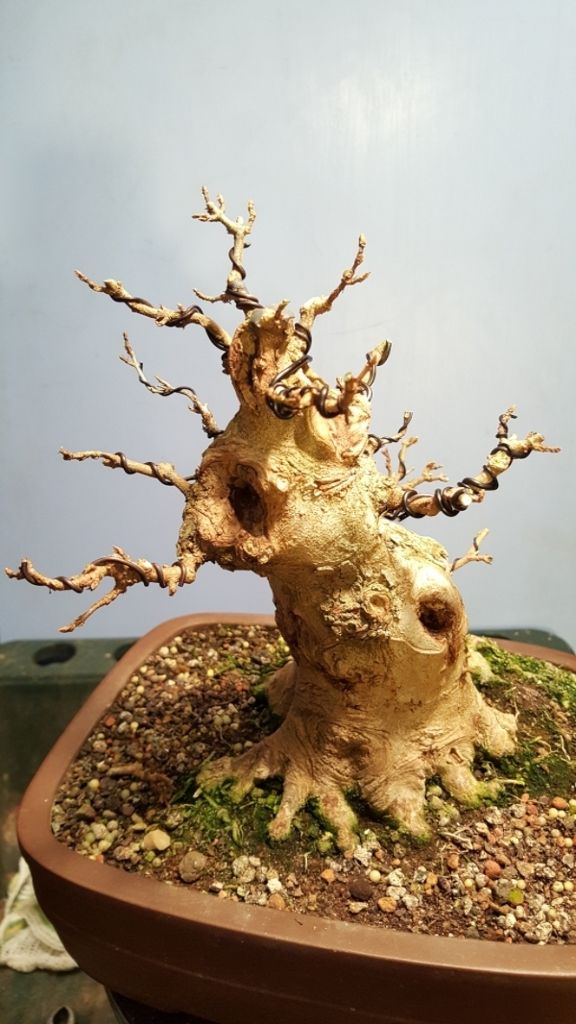 BobbyLane

Member





_________________

AAC Original Milwaukee Wi. Chapter - North America
By the way, the name is Kevin
link to ARBOR ARTS COLLECTIVE BLOG

beer city snake

Member






Fox CWB

Member





---
Permissions in this forum:
You
cannot
reply to topics in this forum