Hi
I am new to the forum, I would appreciate some help in how to style my juniper (I believe it is a procumbens nana).
I have already done some wiring and the problem I have now is that I don't know what to do next.
The tree has three main branches (two up and one down). My first thought was a cascade style, though I don't really think the top two branches look all right in crossing each other.
Thanks for your help.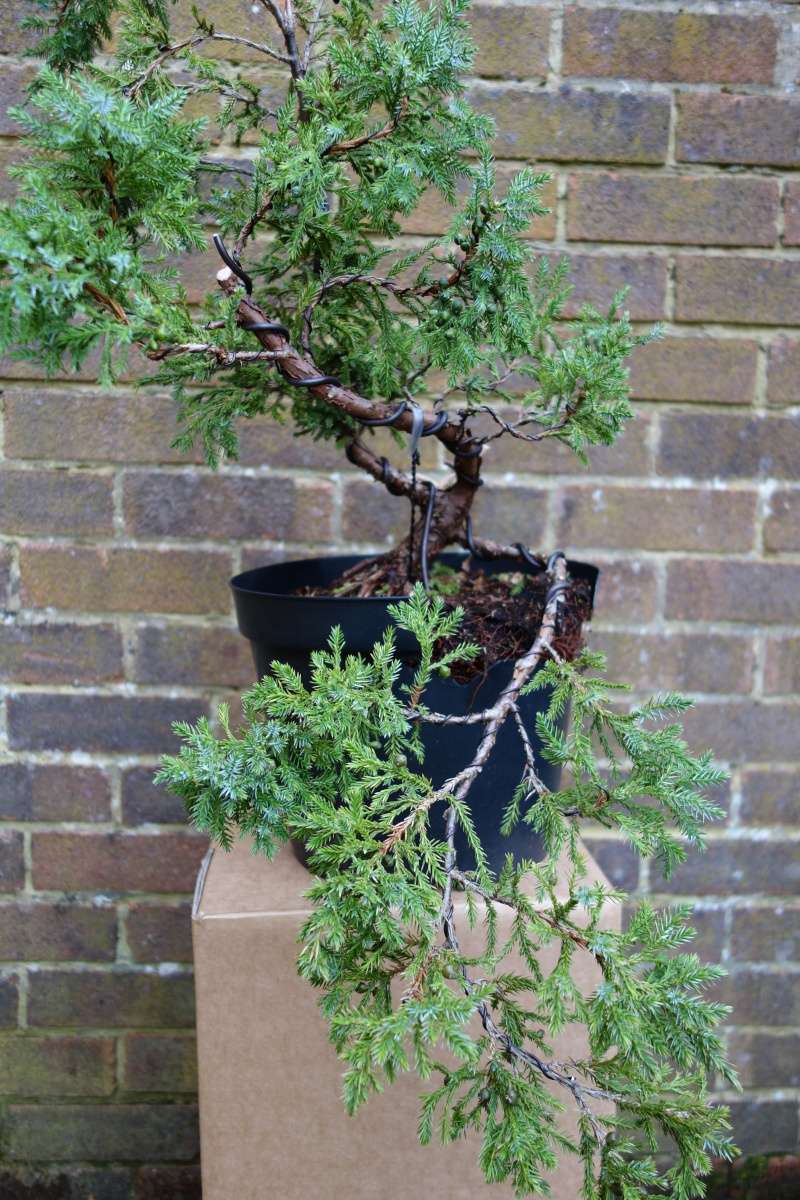 i would choose one or the other... either up or down... right now the eye doesnt know which way to go...
once you decide that, then just let it grow...
or visa versa
just let it grow and then decide.
(btw - i have a feeling that you feel things MUST be done and that was/is the hardest part of the learning curve for me... the doing nothing part... which is how we tend to end up with a lot of trees... so that there might be something to do with one tree while doing a whole lot of nothing to others - apart from basic care of food water light... which is something we can always do with our material - learn about their needs before worrying too much about style... but i know that is difficult when we want to DO something

)
_________________

AAC Original Milwaukee Wi. Chapter - North America
aka beer city snake
link to ARBOR ARTS COLLECTIVE BLOG

kevin stoeveken

Member





I've nearly forgotten...Happy New year everybody!!!
All the best to you too. I think you should leave the tree alone now for at least 6 months as it's already had a lot of work and there is a risk of losing it if you do too much in a short space of time.

Dave

---
Permissions in this forum:
You
cannot
reply to topics in this forum