Hey everyone,
Thought I'd get your opinions about how to approach the wound on this Ficus microcarpa. Would you carve into it a little bit to freshen it up, then cover with cut paste? Thoughts?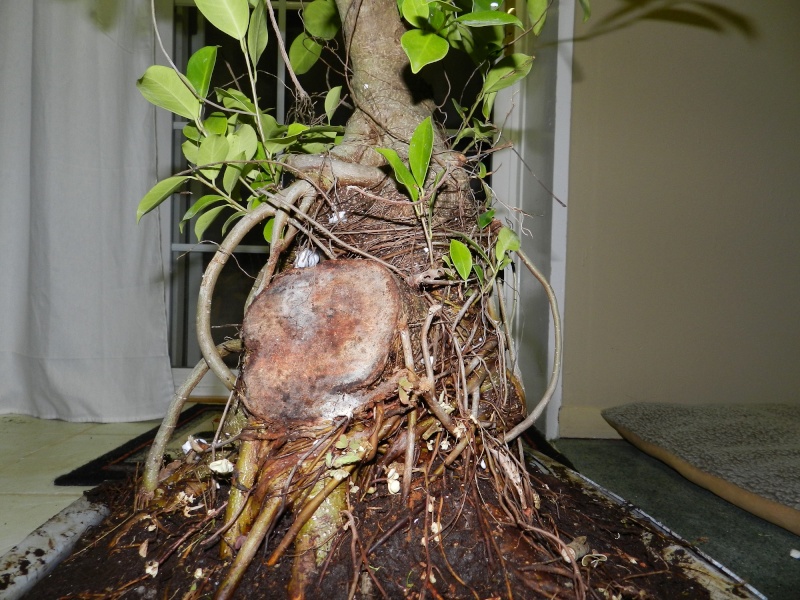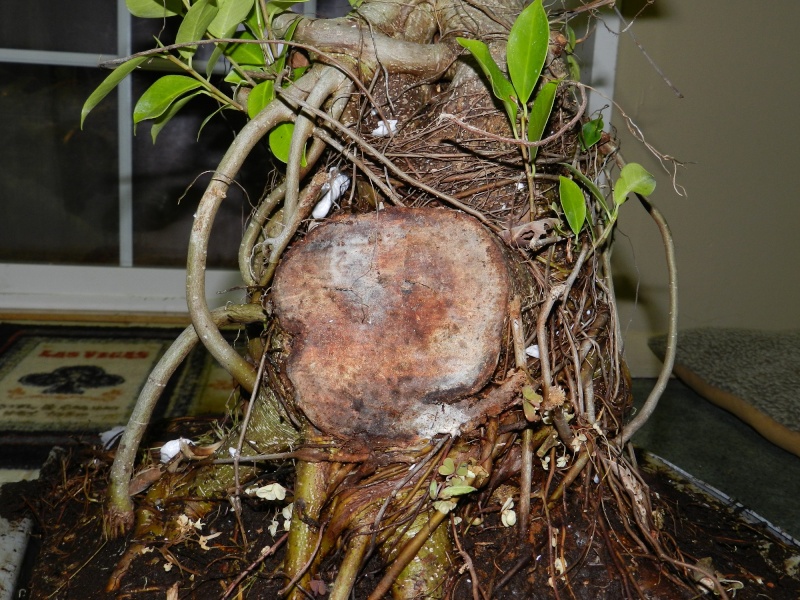 And here's the tree itself: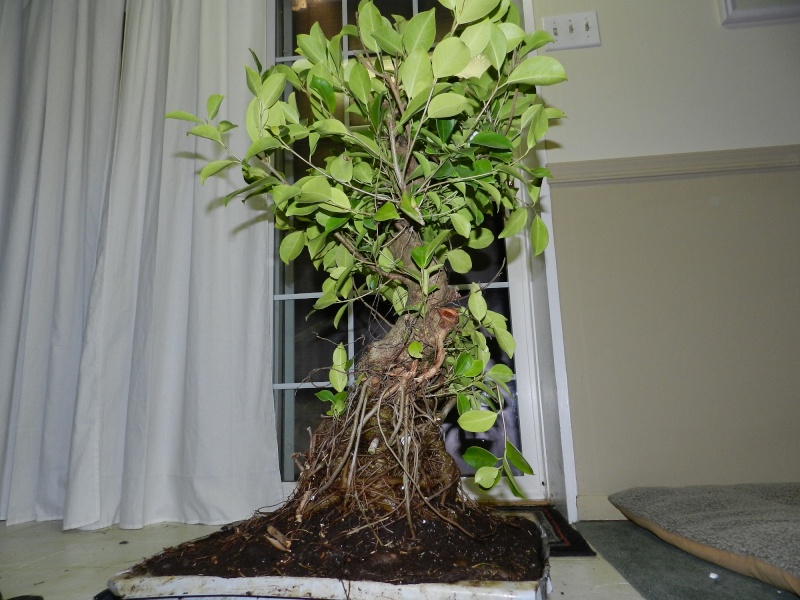 yes. you need to sort out where the nebari starts. you have roots going horizontally above and below the chop which is not visually appealing
Im thinking you would only have to use cut paste along the edges. The main goal on a ficus, others more experienced please correct me, is to prevent the living edge from drying and contracting away from the cut.

Precarious

Member





Hi Ryan..
Cut paste woud do just fine..some times here on our end (tropical ) we don't even use anything..just heal it by natural..but to avoid softening and further rot seal it wit cut paste..ficus are very sturdy plants and wounds heal very fast if plants are healthy... I agree that clean up unwanted small roots..i can see a bit good potential root formation but not so clear...if you feel you need more roots formation direct each one to your desired position and peck it down with wire.. The stump i see in your tree is quite big..i would reduce it further and deepen it and carve it before applying paste so that when it heals up it will come out more nicer with knob like figure. I will try to post some of my material to show you how it will come around.. Hope i can help

Regards
Last edited by ogie on Sat Oct 11, 2014 8:33 pm; edited 1 time in total (Reason for editing : Grammar)

ogie

Member





---
Permissions in this forum:
You
cannot
reply to topics in this forum