This is a pre-bonsai shohin itoigawa juniper That I have been working on over the past 12 months. I hope you like it.
Before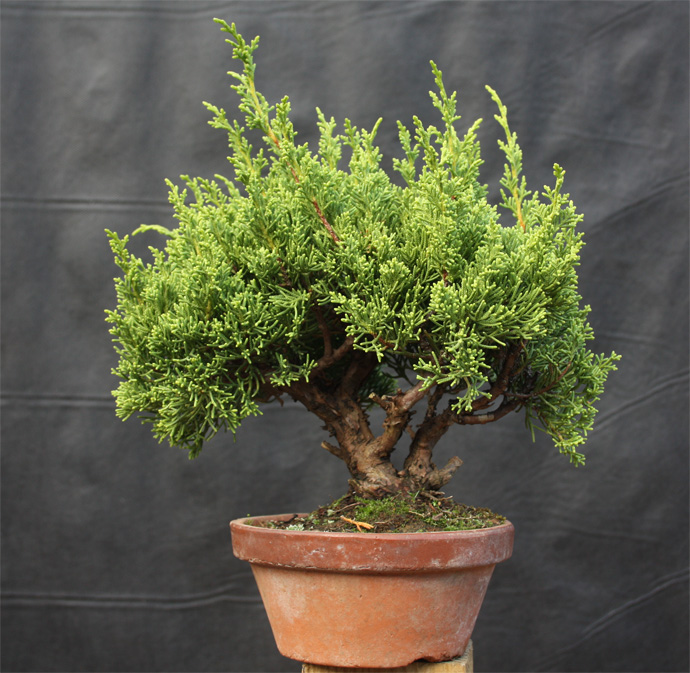 After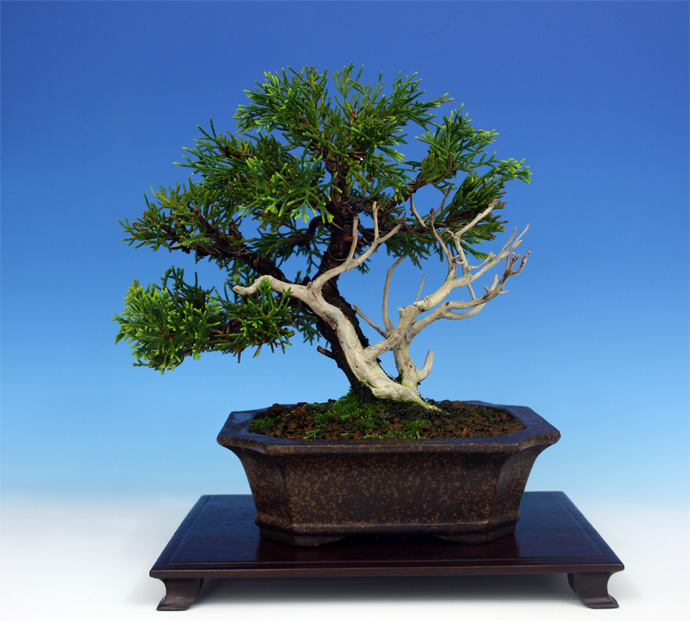 If you would like to see more pictures of the work so far and an explanation of the process, please visit my blog.
http://robertnochershohinbonsai.wordpress.com

robert nocher

Member





Well, I might have done something different (based on one picture) but still, very nice.
_________________
Jim Lewis - lewisjk@windstream.net - Western NC - People, when Columbus discovered this country, it was plumb full of nuts and berries. And I'm right here to tell you the berries are just about all gone. Uncle Dave Macon, old-time country musician

JimLewis

Member





Thanks for the comment Jim, its much appreciated. That's the great thing about bonsai, as far as I am concerned, we can all look at a piece of material and see something different in it.

robert nocher

Member





I'm drooling over the pot, the tree is nice too, but the pot....... Do you know the maker?

I love that in Bonsai there are dozens of correct answers to the same question, I would probably have styled it different too, but I like your choice also.

arihato

Member






robert nocher

Member





Robert, thanks for the link.
BTW I glanced at your web page and I will definitely be visiting again, some nice trees.

arihato

Member





That's a great little tree! I love what you've done with the deadwood and I agree with the other comments about the pot too, very nice fit for it
Thanks to Arihato and NickJ for your encouraging comments. Those pots are excellent value and they come in an interesting variety of shapes and sizes. I think the raw material for this tree was developed from an air layer

robert nocher

Member





I think the raw material for this tree was developed from an air layer wrote:
On the scroll down was wondering just this bit of information. I like it. Not the typical, very natural feel. I myself one here on the bench have plans not to "twist" up either. An airlayer or cutting though... Keep us posted!

appalachianOwl

Member





Thank you to Appalachian Owl for your comments. I agree that it has a more natural look than a lot of the material to be found on nursery sale benches

robert nocher

Member





nice work

i wonder if anyone on this side of the pond carries that line of pots...

if anyone knows, that would be dyno-mite !

kevin stoeveken

Member






---
Permissions in this forum:
You
cannot
reply to topics in this forum