My mentor picked up what we think is a jack pine (Pinus banksiana) about 9mths ago & we have been getting it strong & ready to start it's first styling. Rather than post my questions I have tried to use the search function on the forum but when I do it brings up all pines, is there a way to narrow it down as it came back with 333 results...
Thanks in advance
Matt
Matt, what Search facility are you using?  If it's the one that appears on the menus at the top of the page, forget it.
Go to the Home page and use the google search box.  Here's what I got when I typed Pinus banksiana into it - 10 responses which seem all to relate to this pine.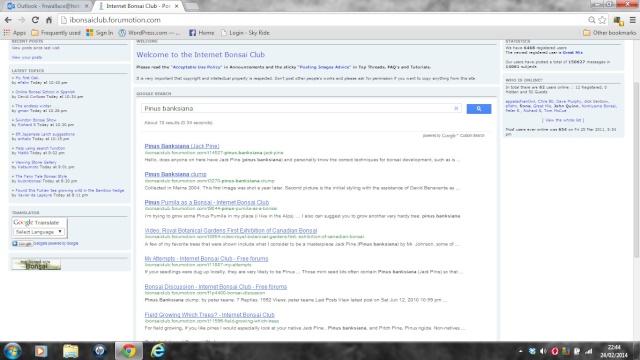 You might also want to try jack pine to see if it brings up anything different.
_________________
"Espouse elucidation"
_____________________________________
my website

fiona

Member





Thanks Fiona  

---
Permissions in this forum:
You
cannot
reply to topics in this forum