Not many blackpine bonsai found in Indonesia, and very few good materials, no yamadori, mostly grown from seed.
I was lucky to find few reasonale materials recently, and this is one of them....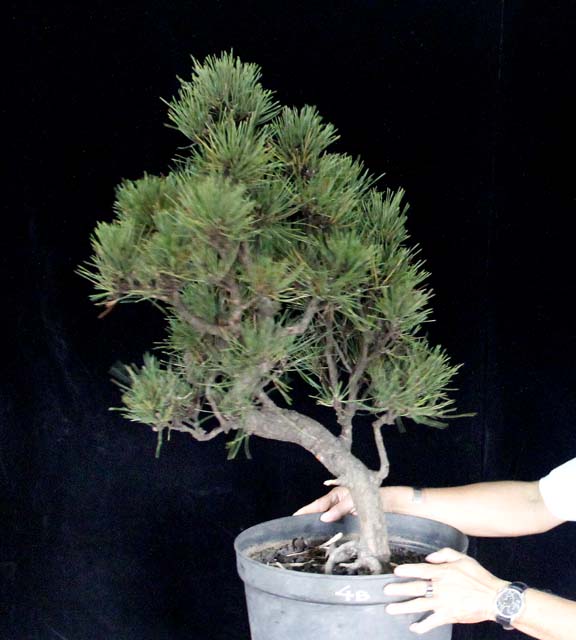 \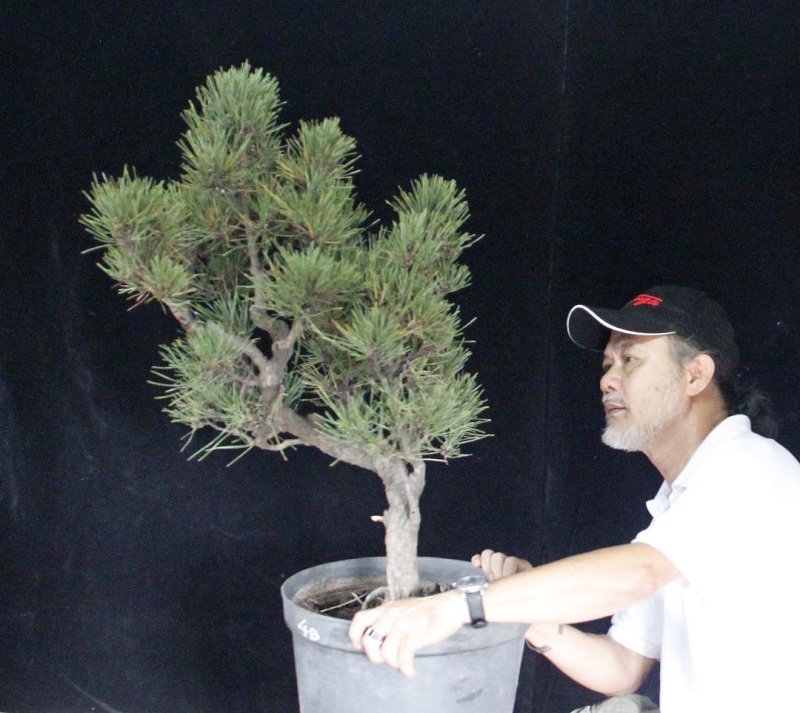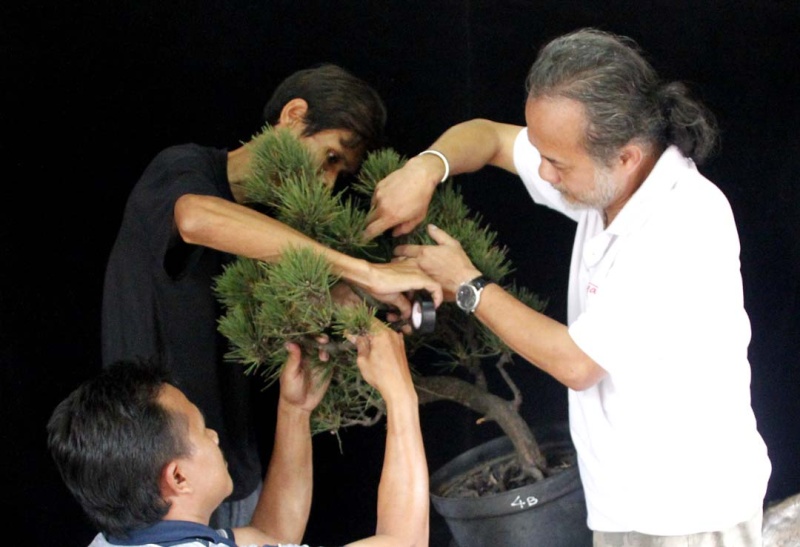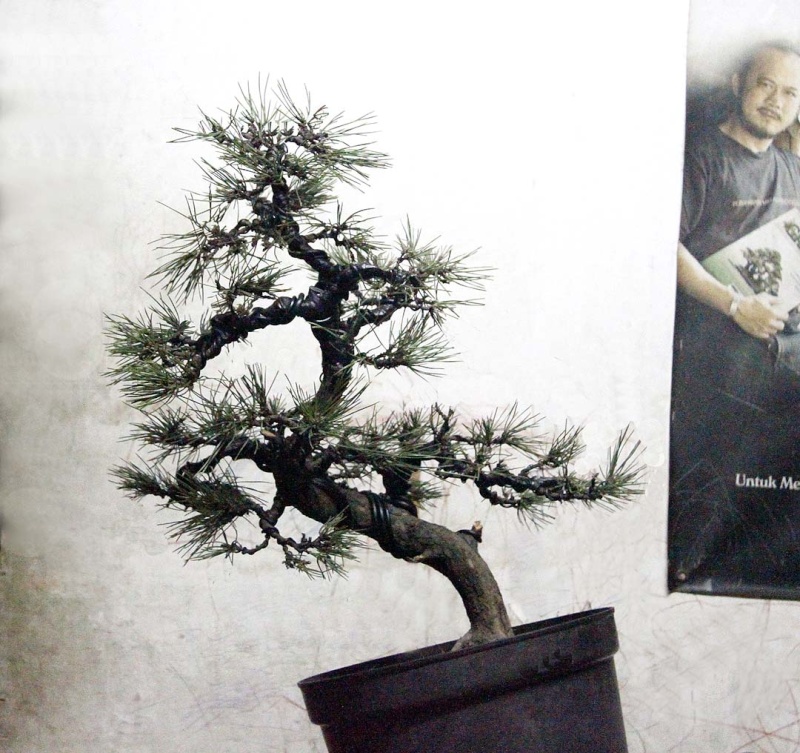 Robert Steven

Member





hi Robert,

do you think the main branch lines conflict a bit too much with each other at the moment ? some are up a bit, some level, some are down a bit - it is more deciduous in feel than pine. Personally I think the best curve in the trunk is already quite hidden too, once the foliage fills out properly into a nice pad it will be invisible.

they should grow well there though, they love warmth & frost free conditions, this one has really good needle colour and looks like it has grown to this size really quickly.

hope all your show plans are going well- it looks fantastic

cheers Marcus



marcus watts

Member





Thanks for your comment Marcus.

If you are talking about the common way how pine is set into bonsai, yes, normally the branches are set in straight line, but if we are talking about nature, I don't think there is anything wrong. I also keep the apical dominant apex shape for a pine because this is the common mistake how people shape their deciduous bonsai as pine with such manner.

Re. Hiden trunk line. Yes, you are right, this is my concern as well. To be honest, I am not very satisfied with this style yet, it is too formal and all the line will be covered later especially in this size. Maybe I will cut off more branches to expose more line and create more empty space...more simple style. LOL, the movement also need to be improve, either to the right or to the left...

Once again. Tks !

Robert Steven

Member





Sifu,

could you keep updating the work on this and any other pines you have.
I would be very interested in your comments.
Thanks in Advance.
Khaimraj

Khaimraj Seepersad

Member





Thanks Khaimraj, I will.
Here is another one I have and I have another just about to style tomorrow...

Robert Steven

Member





Here is onother blackpine today...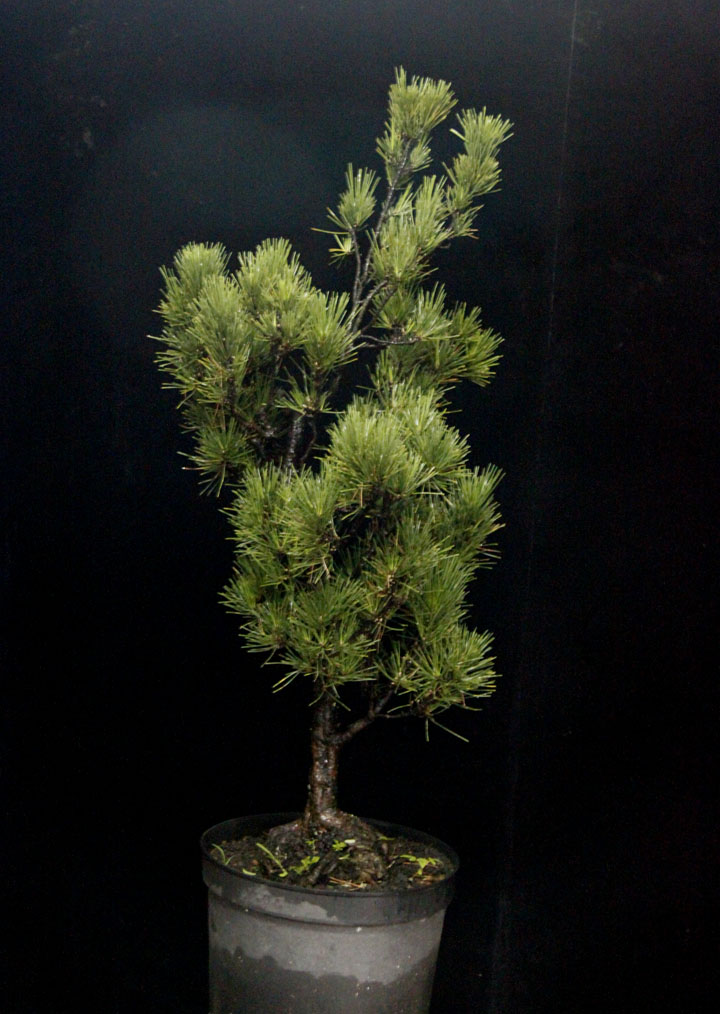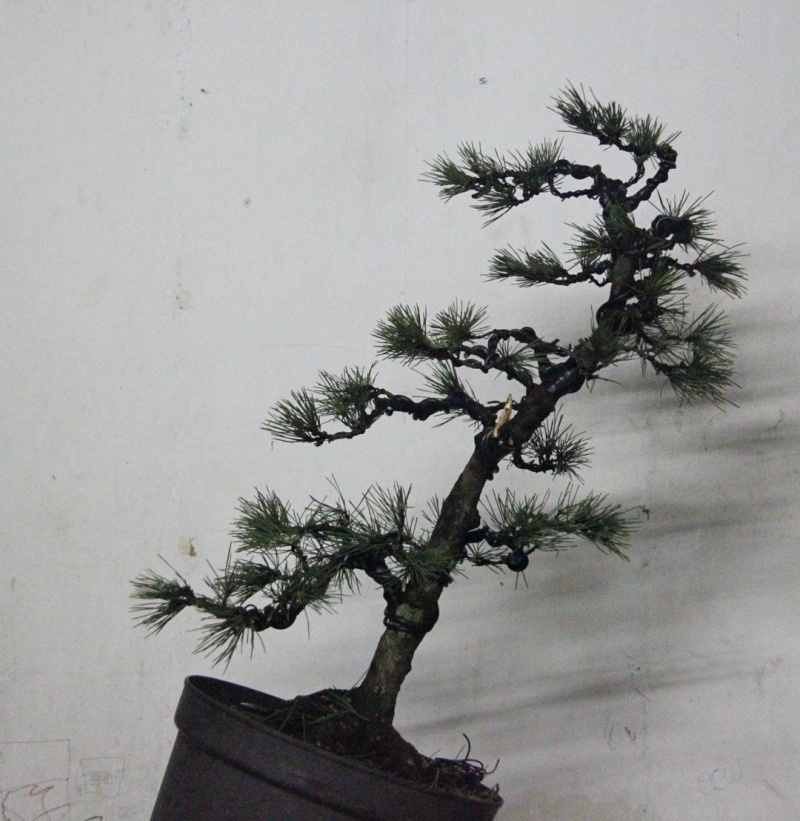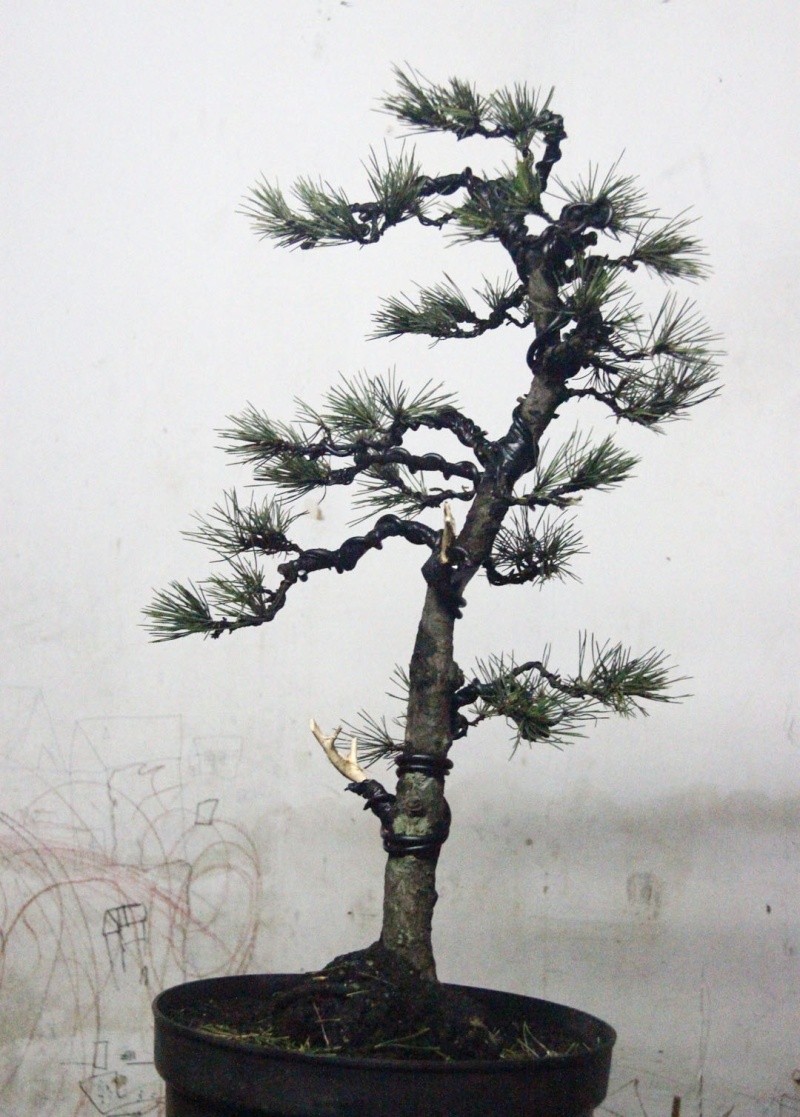 Robert Steven

Member





---
Permissions in this forum:
You
cannot
reply to topics in this forum