I have had this tree for some time, it was won in a raffle at our club meeting, styled and planted by the master doing the demo. But looking at it yesterday, I began to think I would remove the big root and other mass on the right side and later reposition the tree. These photos are the front as planted. Photo One shows the entire tree and photo two shows the root in question.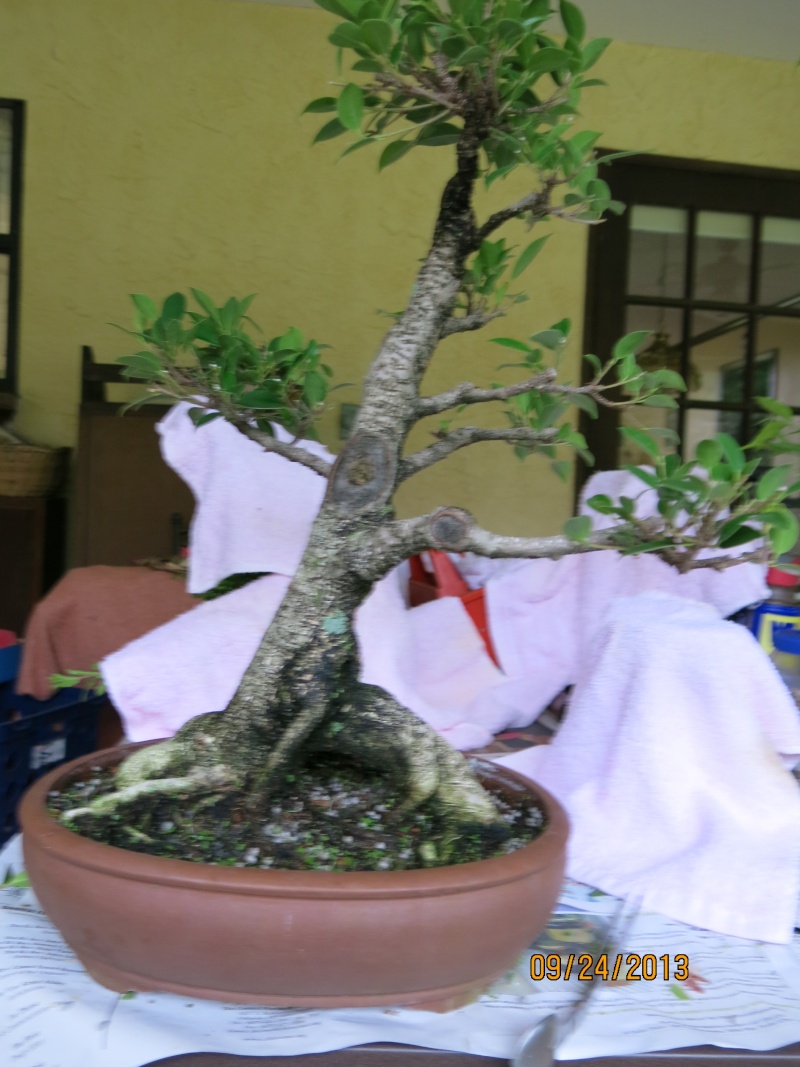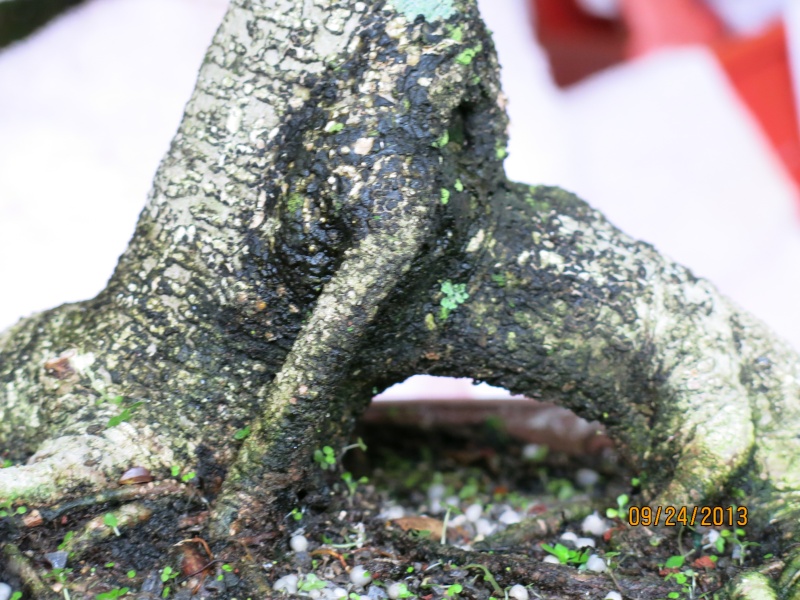 Billy M. Rhodes

Member





Have you considered removing the smallish crossing root in front and ground layering to preserve the basal flare?
To me, the log empty trunk is less appealing than the root. Have you considered removing everything from the third branch on the right up and using that third branch to create a new crown??

Twisted Trees

Member





Too late, root gone. Pictures later, but I will change the front and plant deeper.

Billy M. Rhodes

Member





Billy,,did that not leave a large scar removeing that root ?? I hope you will show pics soon.. did you keep the whole trunk?? thanks for posting,,take care john

---
Permissions in this forum:
You
cannot
reply to topics in this forum