hi i live in Massachusetts and am looking for an professional artist to style an azalea i have any recommendations anyone
Any reason you don't want to do it yourself?
_________________
"Espouse elucidation"
_____________________________________
my website

fiona

Member





Lots of Bonsai artists in New England. It might help one of them decide if they knew WHERE in Massachusetts you are.

But I too wonder why you don't do it yourself. You will eventually have to work on it, because styled trees tend to outgrow the work done on them quite rapidly.

_________________
Jim Lewis - lewisjk@windstream.net - Western NC - People, when Columbus discovered this country, it was plumb full of nuts and berries. And I'm right here to tell you the berries are just about all gone. Uncle Dave Macon, old-time country musician

JimLewis

Member





Colin Lewis is very good.
Suthin at Royal Bonsai Garden
I know all those artist are options but truth be told this is an azalea I'm trying to sell and thought if I get an artist to make it look better it might sell quicker cause I just don't have the time to do the work myself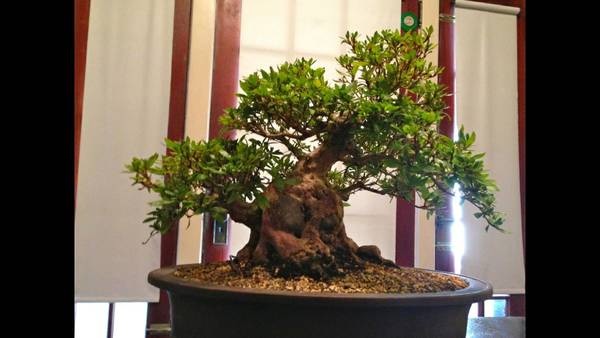 Is this not the one you just got in a trade for something else?

I'd think that an artist would probably suggest you let it grow for a while so there's more to work with.  Have you considered that people might be interested in it as it is so they can develop it themselves?
_________________
"Espouse elucidation"
_____________________________________
my website

fiona

Member






---
Permissions in this forum:
You
cannot
reply to topics in this forum