This is my young (2+ years old) Punica granatum nana. I like where the branches exist now. My plan is to put the tree outside every spring to autumn so the branches and trunk will thicken up where I want them to.  I will let the lower branches grow a bit more long than the upper ones so the lower branches will become thicker than those higher up. I know it will take many years for everything to thicken - especially because this is a species that tends to keep a thin trunk and branches. I do not plan to ever chop it. Does this seem to be a reasonable plan?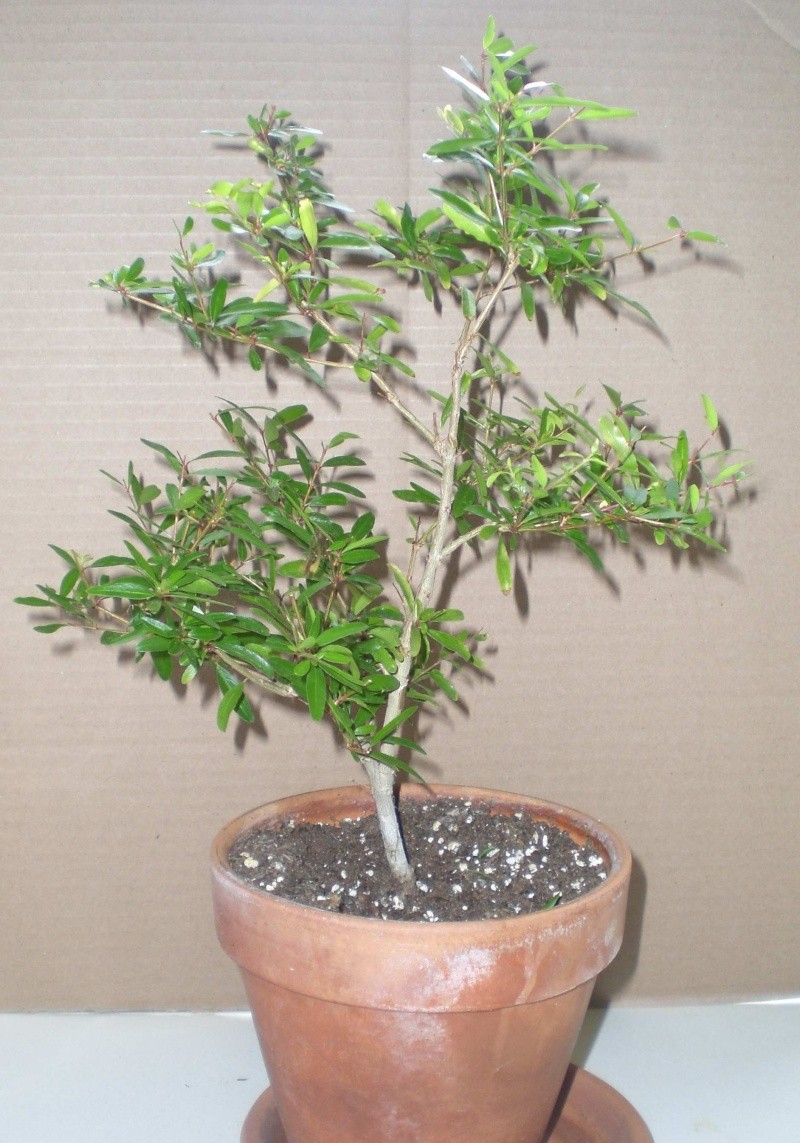 The plan is reasonable if you are very patient. You could also allow a sacrifice branch or two on the back to run wild for a year or so to assist with fattening. Potting into a wider, shallower pot in the future will assist in developing a little basal flare. I agree that it is sometimes nice to grow trees without the rapid fattening and chopping to develop taper - I do some both ways.

I know you did not ask for styling, but I would probably put a little bit of bend into the long straight section in the middle of the trunk. It would not have to be much, but enough so the first right branch the second left branch are distinctly on the outside of a curve. The branch angles could then be arranged a bit so they are all at similar angles.

---
Permissions in this forum:
You
cannot
reply to topics in this forum