Hello Bonsai enthusiasts, I am new to the world of bonsai. Not sure why youtube suggested bonsai vids but the timing was perfect. After farming for 5 years, I needed a break from it and decided to let go of the farm. It is a big chapter in my life. I can not wait to start again some day but I would have to own the land for it to make sense with the way I want to farm.
After watching several videos, I saw that dwarf pomegranate make good bonsai trees, I could not stop thinking about the dwarf pomegranate trees I planted early Spring and never cared for them, today I went in the field and managed to find one lost in the weeds, I pulled it and transplanted it. This marks a new chapter in my life and I am hoping I can turn this baby tree into a bonsai.
I work in the bush so I will be on the look out for something small and old but in the meantime, wish me luck and patience!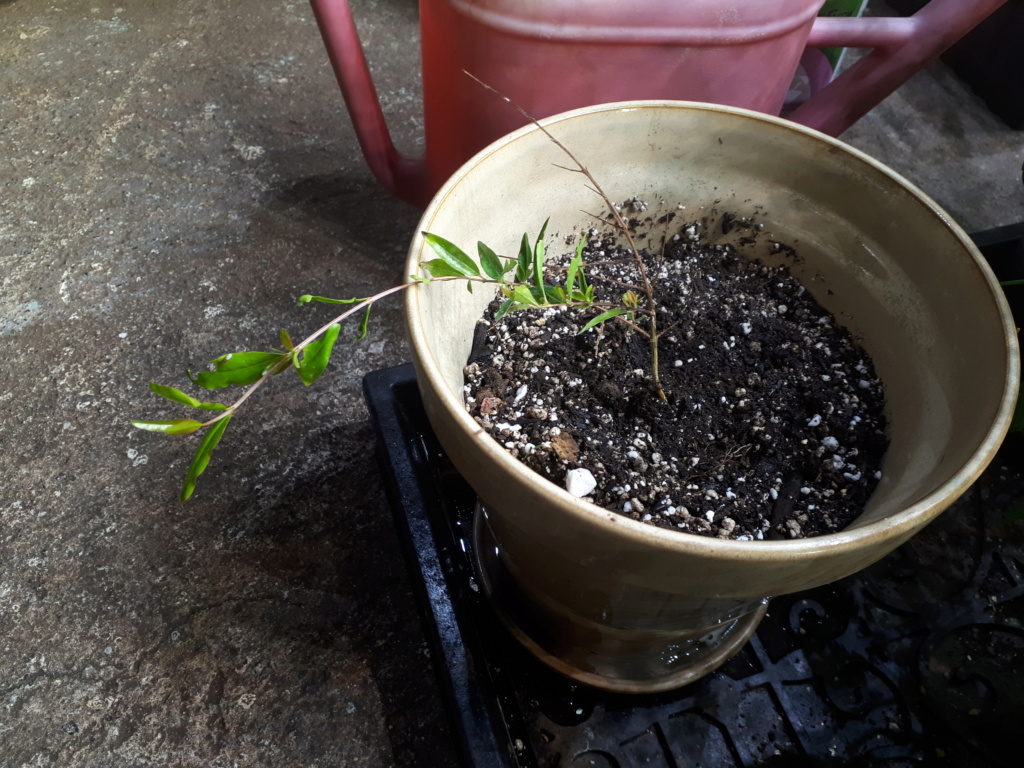 Hi Memory Loss.

Must admit that I was first attracted by your signature. I wondered if it was the hobbyist with "memory loss" or someone dealing with plants whose limbs 'forget' where they were once wired. Oh well, that didn't work out.

Sorry to hear you are having to leave farming, if only for a while.

Your tiny dwarf pomegranate is a seedling. I'd do an internet (Google?) search titled "pomegranate bonsai seedling" for advice from those who have done just this. It is a slow process, but if you like "growing," it can be very rewarding.

Perhaps, it would be best to attempt several seedlings at the same time as the extra effort is negligible. At inflection points for a decision as to horticulture or styling, having extra seedlings will allow you to test options.

Good luck!

Chris Cochrane

Member






---
Permissions in this forum:
You
cannot
reply to topics in this forum