Hello all!

I hope i am posting this in the right place.
Have a BIG problem here and really need help

i bought this San Jose Juniper from KaizenBonsai late last year since i wanted a Juniper in my collection and the price was right.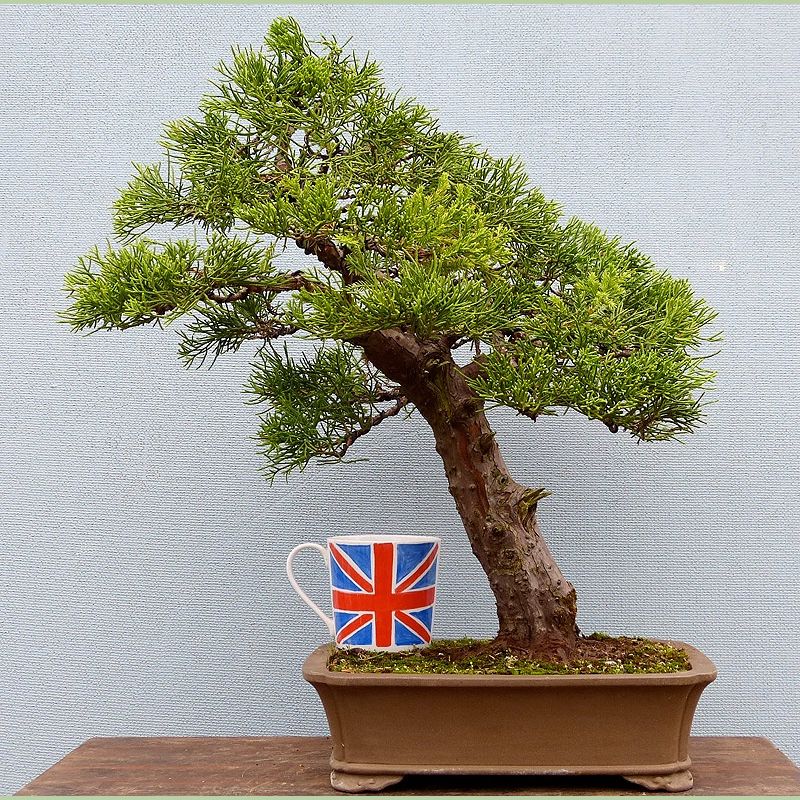 It was looking fine when i got it, not great but fine, light green foliage (in the picture it looks greener then it was) and the soil was very wet.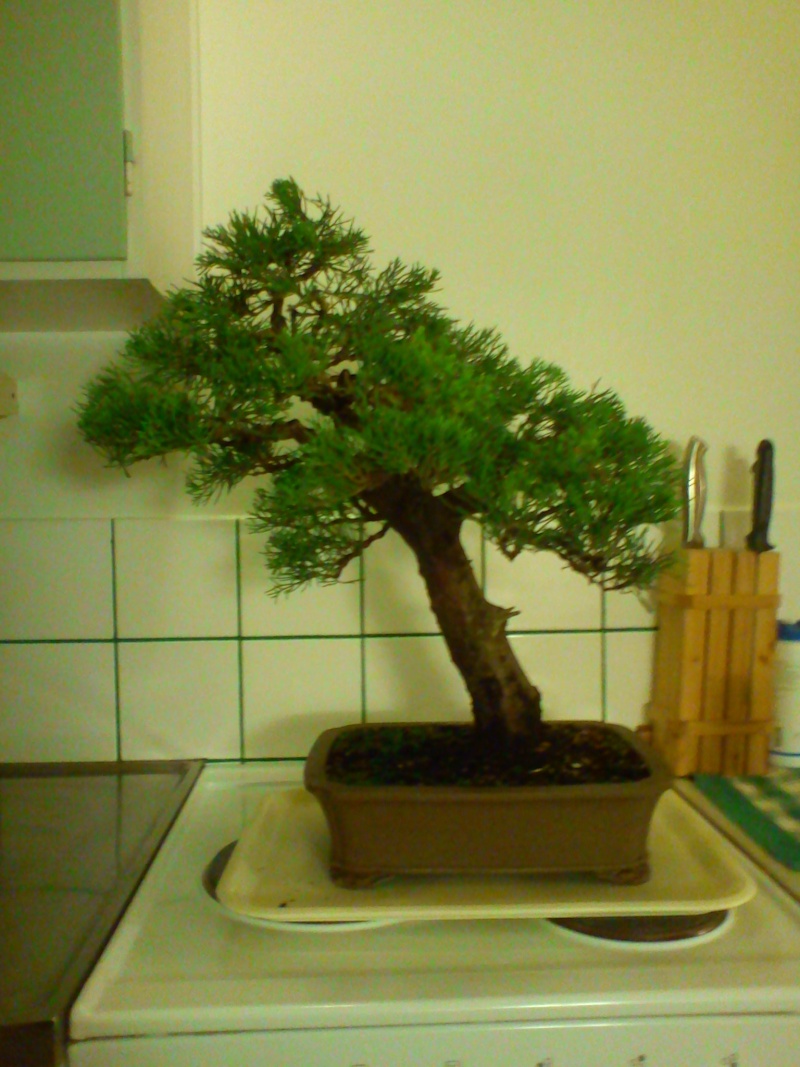 Winter was coming (Scandinavia Zone 5), so i put it in the winter protection with my other trees.
I live in an apartment with all my trees living on my balcony, so i have built a big Styrofoam box witch i have fiber blanket (to protect from frost) and then plastic film over to also protect trees from wind and rain, and blankets around the pots, all other trees look just fine, so cant be that it was badly winter protected?
Inside the winter storage (juniper already taken out).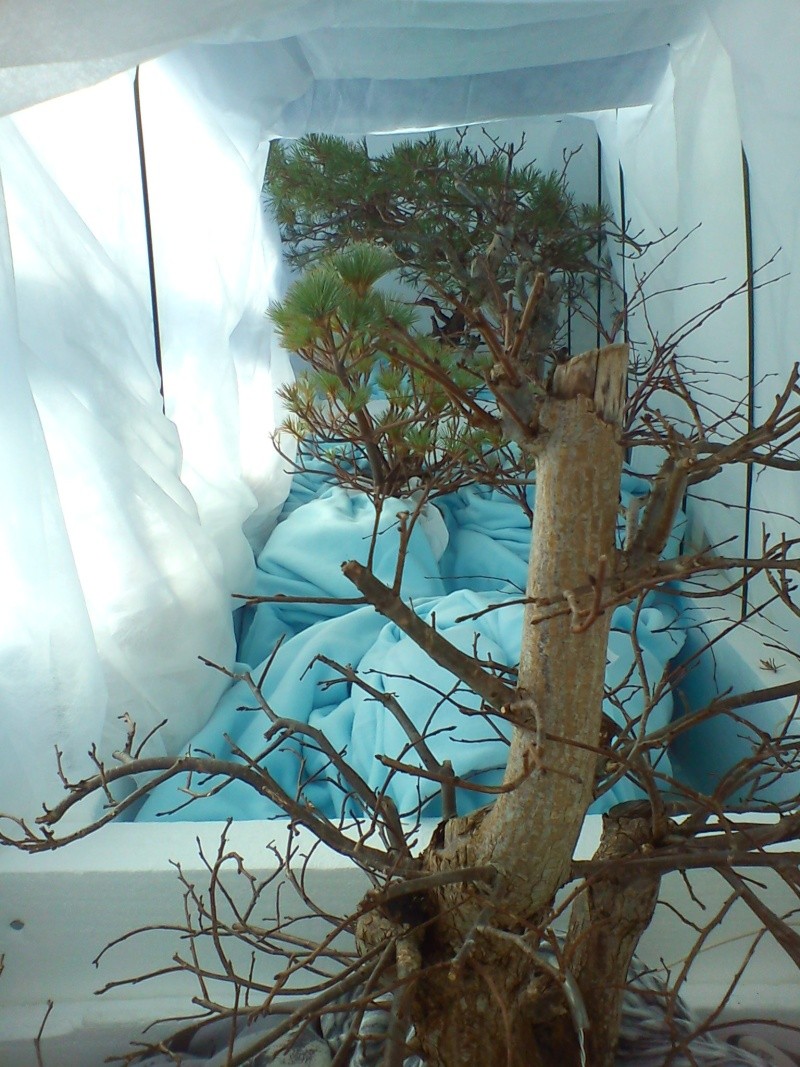 Spring is right round the corner, but the tree has just gotten worse and worse so i took it in to take a closer look.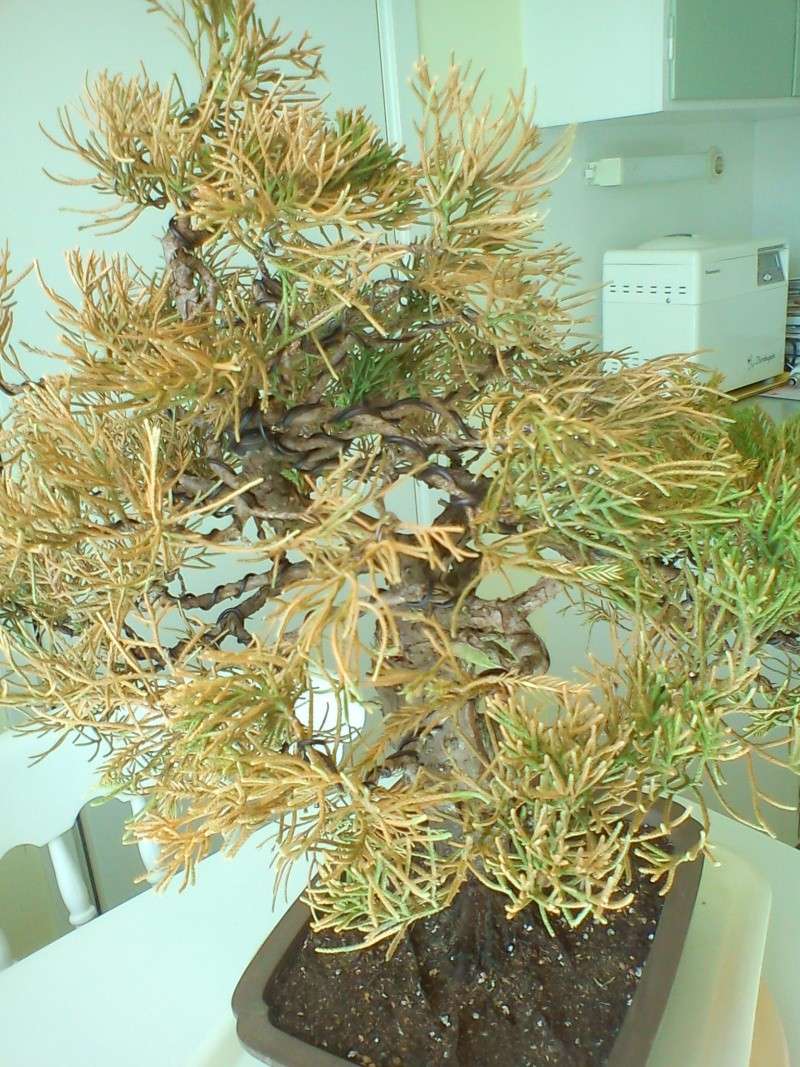 Most of the foliage is light gray/brown and dry, breaks of easy and probably dead, but it has a few green flexible pads of foliage left (not many at all).
I also noticed when removing some moss to examine the soil that its super compact, no drainage at all!!
What can i possible do to hopefully revive this what looks like a dying Juniper?
Thanks!

Dreamcast

Member





Hello Dreamcast
Firstly I have no reason to doubt Graham that this is a San Jose but it seems to be all adult foliage which is just great!
Makes no difference what it is as to the path I think you should go down.
Completely root wash the tree and look for and dead black roots and remove them, then plant in pure spagnum moss in an aquatic basket, water the base well and then mainly top misting and only when you think you must repeat the bottom watering,( maybe once a month).
The new growth will be juvenile but dont worry .
The reason why this has happened may well be drainage but what you show in the Pics is extreme to say the least
This remedy is good for all trees native to me and any that have been put to this treatment have made great recoveries
So the reason why I don't know but as long as it is an horticultural problem this will work

Regards Chris

chris

Member





Thank you for a quick reply Chris!
I only have a very small amount of spagnum moss i got from a friend before (a hand full), i have tried to find some before in my local nursery's , but with no luck.
Can i use anything else instead? what i have at home right now are just things for my normal soil mixes, witch is cat litter ( the right kind) in two different particles sizes, white peralite and pine bark... maybe a mix of peralite and the spagnum i have?
Also have some cocofiber soil laying around if that can be of use....
Took the tree out the pot to take some photos...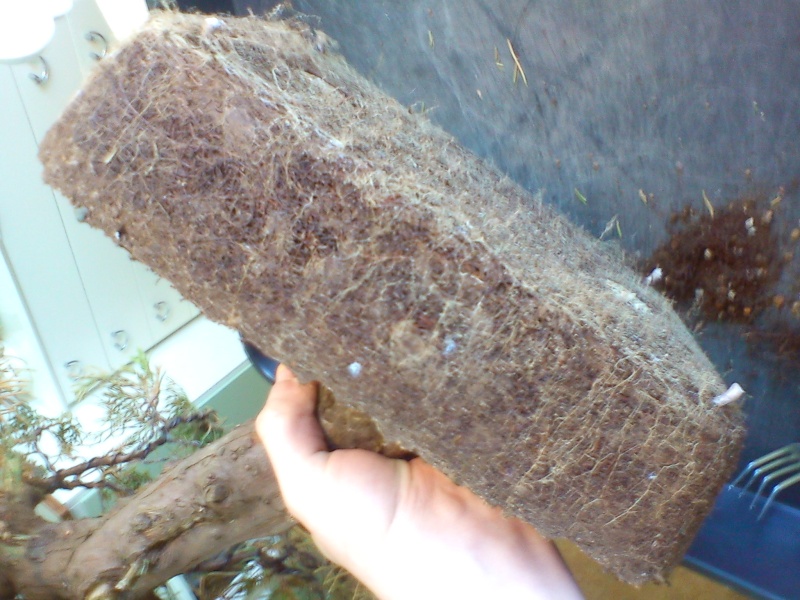 Dreamcast

Member





Its the spagnum's healing properties is what it seems to be all about with this method but anything to improve your drainage will help greatly, if there are any conifer woods around you , you should find plenty
The root ball seems Ok no black roots ?
When I said about this being horticultural , is there any chance that any thing has been spilled or spayed on it, still the same way out but the cause is different

Regards Chris

chris

Member





The ground is frozen and its snow everywhere still, so hard to find moss now i think?...
No nothing have been spilled or sprayed on it.
The root ball is a brick! started to try and wash the root ball but its solid as a rock, took some gentle help with my root rake (bent fork) and there is plenty of black roots

the white roots where all on the outside all dried up, i had put snow on soil surface of the pot as with all my trees so it can melt and give them water when they need it while in winter storage, but since it is this compact i dont think any water have penetrated the soil, so i think its been dry over the majority of winter...
the tree is now standing in water so the soil hopefully can be more easily washed away.. feels like i will have to rake out the roots hard to get them free from this brick soil.... this is all so sad, really like this tree, but feels like i will lose it


Dreamcast

Member





It sound like you are up against it slowly slowly
Go luck

Regards Chris

chris

Member





Yeah! this was the longest repotting i ever done.. just crazy..
There where so many black dead feeder roots, did not get them all out, but the majority of them atleast.
Tried to cut them back to brown roots that where still white inside, if it do survive i believe a major restyling will have to take place later on since many branches will most likely die back.
The spagnum i had was all mush, my friend had not dried it before putting it in a bag.. smart...
So i had to think of something else, and then i remembered something i read in a blog before about a guy in Italy who used pure perlite when potting collected pines with just a few roots, it worked so well that roots where growing out the pot in just one season!
So i went with that, 100% perlite with a layer of cat llitter on top so the the perlite would not float, added some root stimulator and will now hope for the best.
Will update when its dead or made it

fingers crossed..
Thanks for the help Chris, even do i ended up doing something totally different..

Dreamcast

Member





Totally forgot about this thread, off course the tree died.... such a shame since i really liked it, but the trunk will be getting a second chance as kind of a tanuki, going to try and create the image of a strangling ficus living on a dead tree, will start a new thread about it later on.


Dreamcast

Member






---
Permissions in this forum:
You
cannot
reply to topics in this forum