Hi all,
I collected this tree in a forest nearby in march 2007, in 2011 it got it's first styling, this is how it looks now. My intention from the beginning was to make a literati out of it.
how do you all feel, what can be better or what can be changed? please give me your input.
thanks in advance, Wessel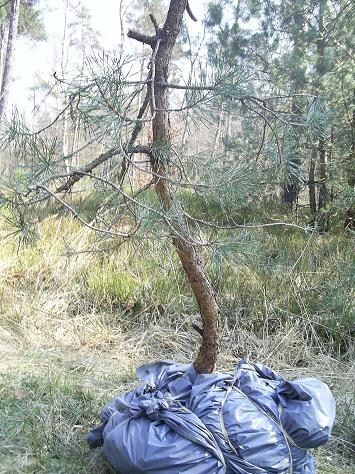 3-2007
11-2007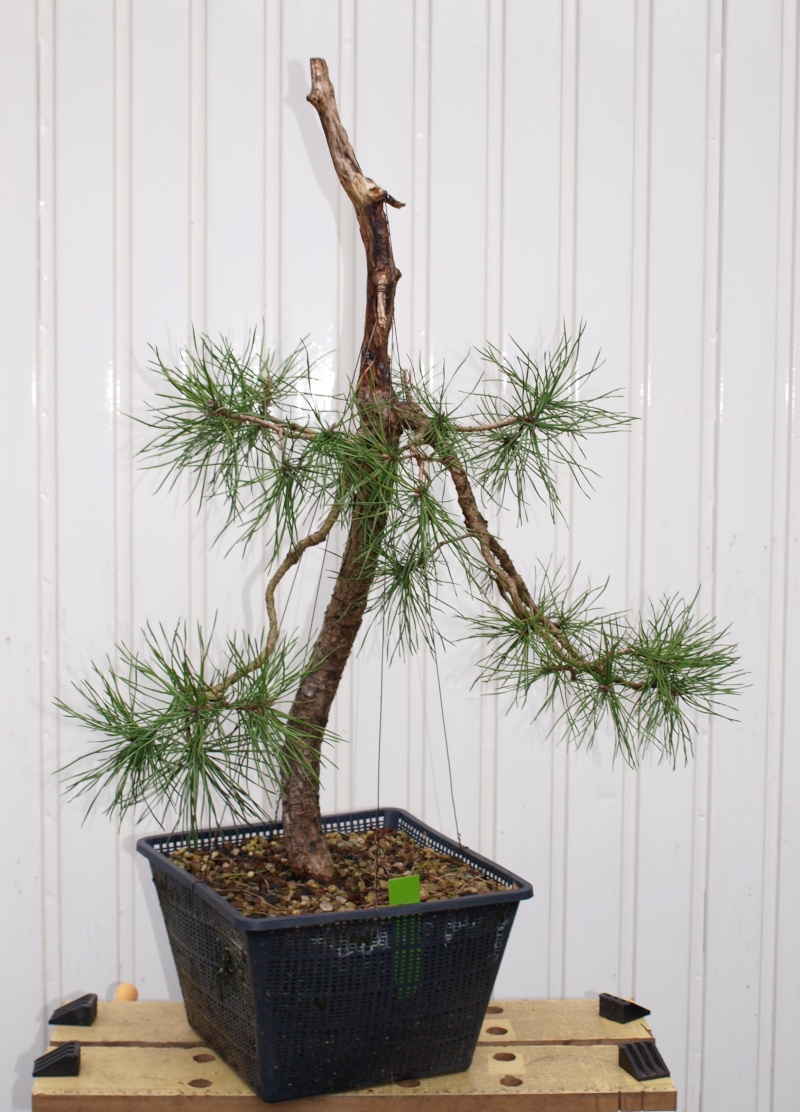 3-2011
6-2012

Weeijk

Member





I don't usually do this, but I'll take a shot anyway. The branch development is going great it seems with nice back budding and needle reduction. The issues I see are the lack of taper and character in the trunk, the similarity in length of the trunk and the jin, and the symmetry of the two branches emerging too close together. My suggestion would be to lose the left branch, and shorten the jin and extend it into a shari running much of the length of the trunk. This would give the opportunity to carve out the shari as needed to give some lightness and taper to the upper part of the trunk.

Sorry but I don't have the ability to do a virtual. Now we can see what better stylists than I say.
Mike

efishn

Member





I agree with Velodog about the deadwood being too long and the uninteresting trunk. I would reduce the deadwood and strip bark down the left side of the trunk. Also I would create a crown near where the right branch emerges from the trunk.

Twisted Trees

Member





efishn wrote:Hi Wessel,

I Like your tree.

What u think about replant it like this ?


Hi efishn, problem with y'r virtual is that the tree seems to be out off balance, especially when, like Mike and Twisted Trees, suggested to lose that left branch.
Although I can agree that the left branch should fall, tillting to the right would not be my first option. The tree being build up by 1 branch was my intention, building the crown up where Twisted Trees says. Since for spring next year a repot will be done, not earlier than october 2013 a new step in styling will be taken.
So giving me input is till than possible and wanted....
thanks in advance, Wessel

Weeijk

Member





Shortening the jin (but maybe not as much as in the virt) and then carving a shari down the trunk will help solve the taper problem. The jin needs to be narrowed and brought all the way down (and past) the branches.
_________________
Jim Lewis - lewisjk@windstream.net - Western NC - People, when Columbus discovered this country, it was plumb full of nuts and berries. And I'm right here to tell you the berries are just about all gone. Uncle Dave Macon, old-time country musician

JimLewis

Member





[quote="Weeijk"]
efishn wrote:So giving me input is till than possible and wanted....
ok, u the boss


efishn

Member






---
Permissions in this forum:
You
cannot
reply to topics in this forum