I have lost track of where things go on the IBC so if this isn't where virtual requests go please move it.
Anyway, this tree, an Australian Pine (Casuarina equisetifolia) seems quite challenging to design. It was collected last winter and has pretty much filled the pot with roots. As a fast growing tropical I am starting to consider styling options, but as you can see the tree is a bit of a challenge. All of the new growth grew this year from basic buds. The bark exhibits areas of cork type texture. The foliage is a bit finer and more weepy that other Aussy Pines I have in my collection. What would you do with it?
One potential front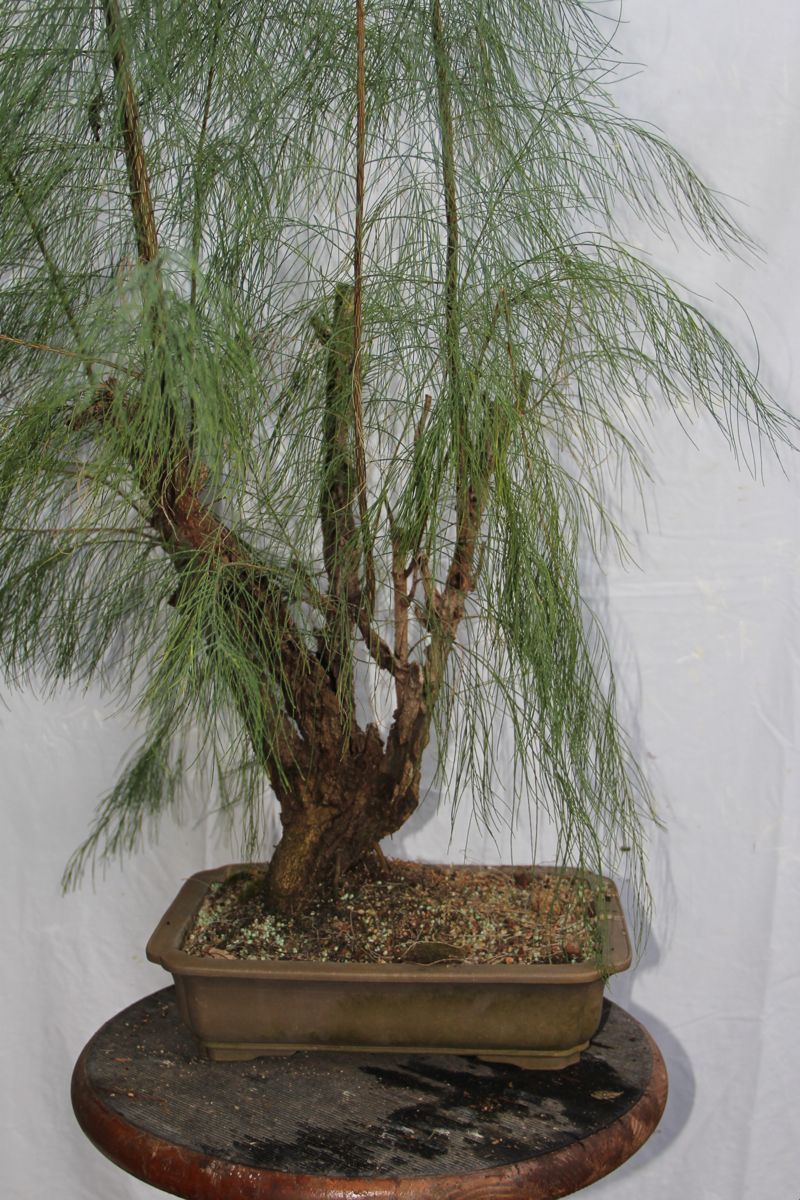 Close up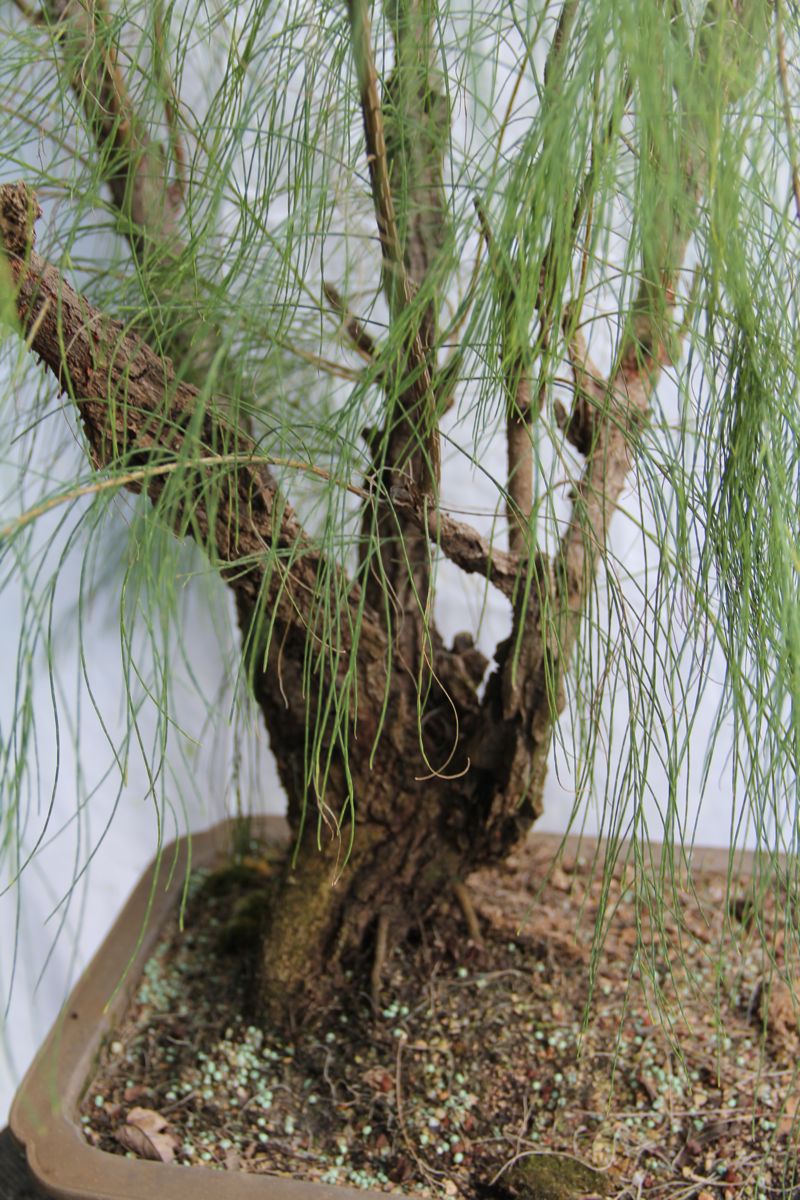 Another front or maybe the back?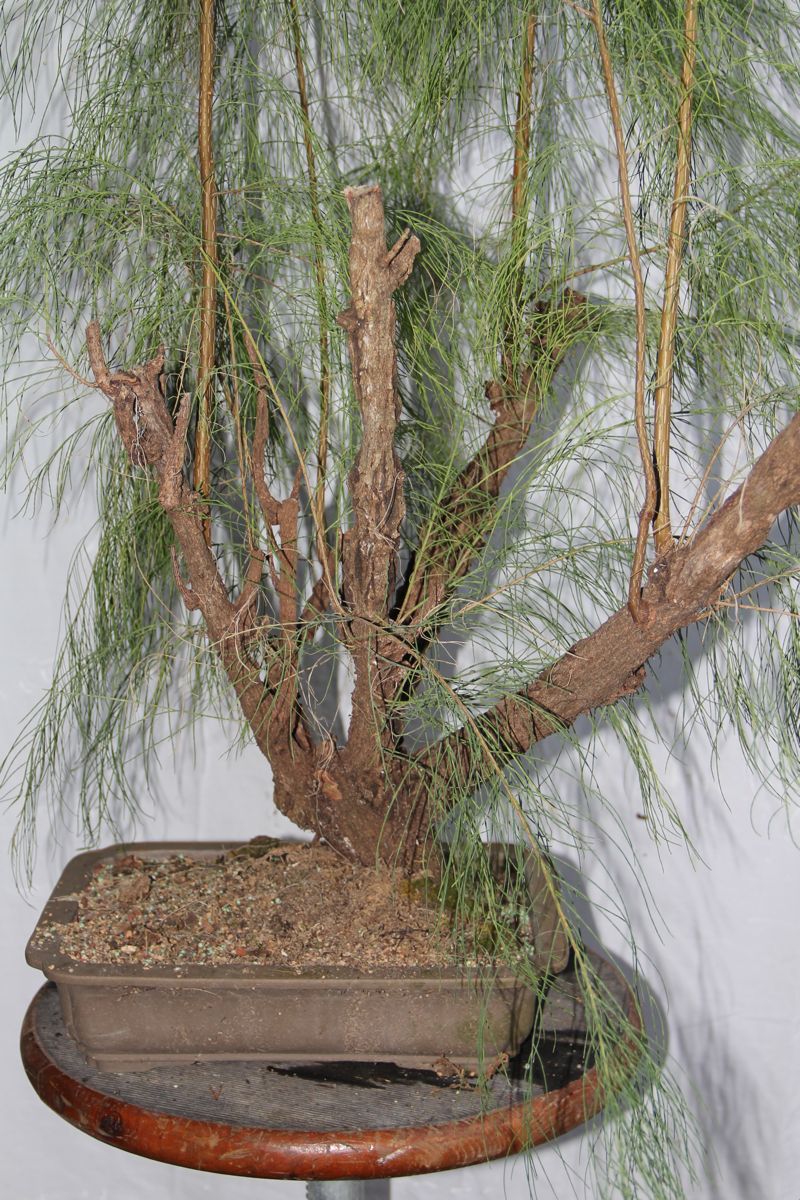 Close up 2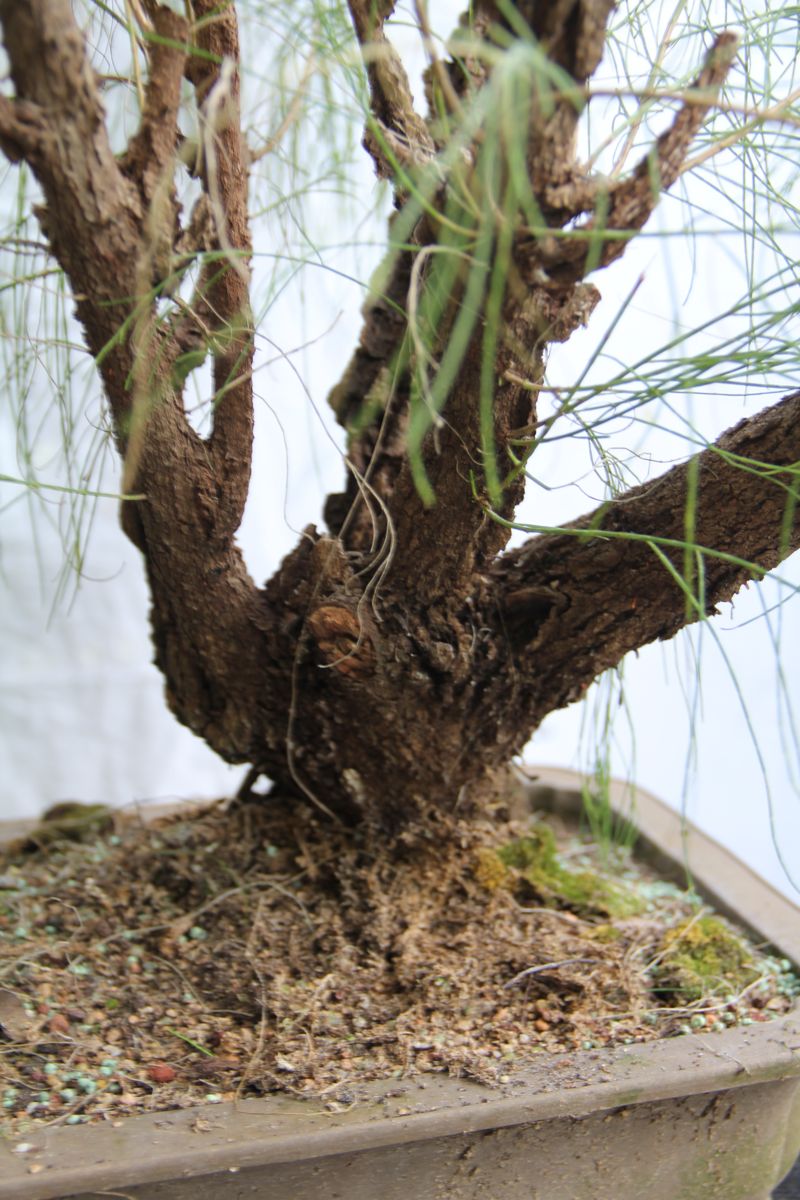 Another view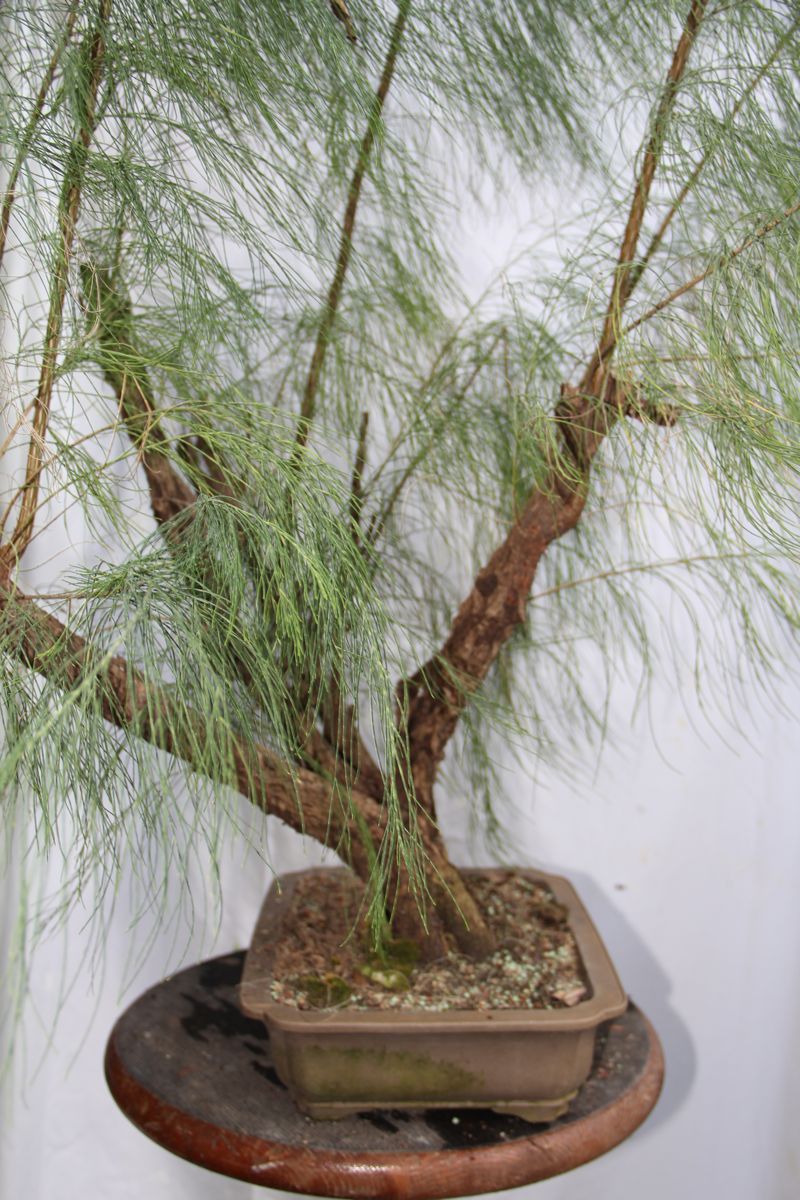 Rob Kempinski

Member





Hi Rob what a great tree to get creative with
As a Moderator on Ausbonsai I am keen to see where you go with this one. I do not have an casuarina myself ( that have survived), but there are many In Oz that do look great.

If you do not mind i will post a link to this on Our site ausbonsai,com.au as others there might want to have a look and offer some advice maybe

Ken
Good to hear from you again Rob!
Been too busy I guess.
I have some ideas for the tree, I'll post it later....
regards,
jun

Yes, it's a stumper but it does respond well to chops and it grows very fast, especially if I put it in a bigger pot. This is one possible future.
The sketch on the left shows where I will chop in the spring.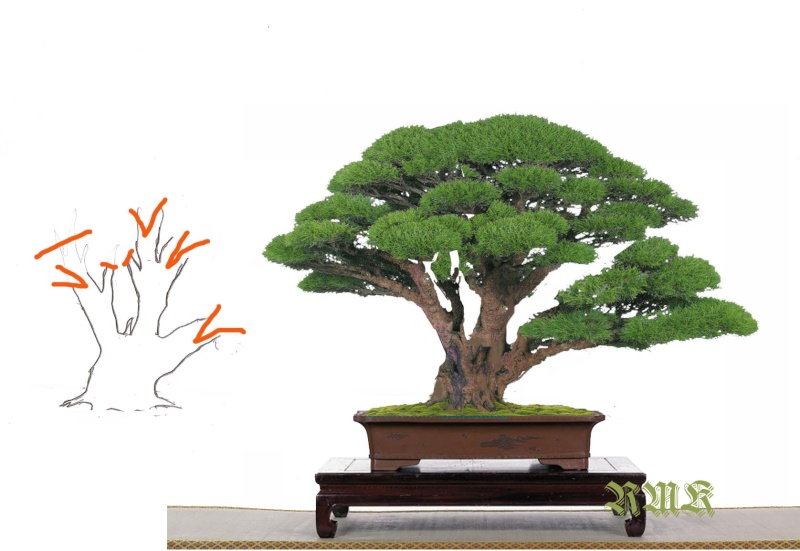 Rob Kempinski

Member





Hot dang, Rob. I see the influence of your recent travels. Great virtual and great future for this tree, in your capable hands.

Have a great week!!!!
Sam

Sam Ogranaja

Member






---
Permissions in this forum:
You
cannot
reply to topics in this forum