Bonsai in Wales 2012
Simon Temblett is arguable one of the best all round Bonsai artist in Europe!!!!! Big statment and yes there are other good people out there which I mean no offence to. Simon has however the longivity to prove the case and the trees to back it up. Along with all this is the new idea's both horticultural and image wise he is a breath of fresh air every time I spend time with him.
He displayed 2 trees at the show,
His "Church yard Yew"
And his Boluvard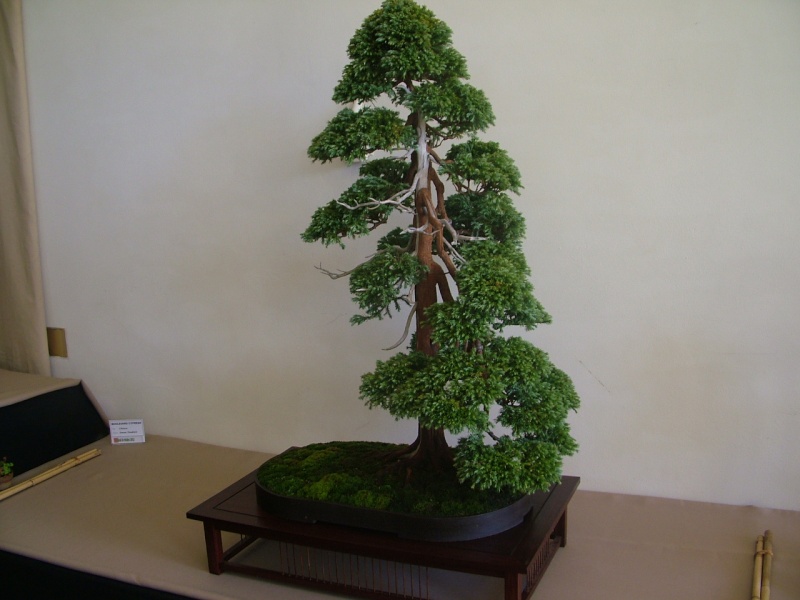 The first time I saw the Boluvard was at a show in Lytham St Annes 9 or 10 years ago, so this is what I mean by longivity, the tree has been produced as many of his are from garden centre stock!. This tree has taken in excess of 17 years to produce. It was always a species that was thought of as not the best for Bonsai! how wrong we were.
Regards Chris

chris

Member





Chris, thank you for posting each one of the stories from the show.
Isn't this a strange idea the graveyard landscape? Anyway, it reproduces very well the scenery and I like it a lot, especially the tiny stone steps.
Last edited by my nellie on Tue Sep 18, 2012 12:44 pm; edited 1 time in total (Reason for editing : add text)

my nellie

Member





Very nice trees. Thanks Chris for sharing

yamasuri

Member







Wow, these are both really impressive trees! I love the yew, I don't think I've ever seen one styled so naturally.

The boulevard cypress is amazing. You're right, good examples are few and far between. They don't hold up to our heat and humidity well and always look burned out from the inside, but I still try occasionally anyway. By any chance do you have a better picture of it?

Russell Coker

Member





The Churchyard Yew,

is so beautiful, it needed no explanation.
Thank you.
Khaimraj

Khaimraj Seepersad

Member






---
Permissions in this forum:
You
cannot
reply to topics in this forum