Here is the initial image of the tree as I acquired it in 2008, full of borer beetle and wood rot.
After potting, cleaning and stripping affected areas.

The deadwood was further reduced and the initial styling done in 2010.

A year later - 2011.

I then decided to change the front in order to create a more compact image.
Beginning of 2012 after further refinement.
The tree as it is now.

And finally a virtual showing the possible finished design.
I would be very interested to hear your opinions.


Justin Hervey

Member






Nice job!

It's really hard to pass judgement from 2-D pictures because I can't "see" exactly what you "see". For ME, the first front was much more interesting. I assume you're planning on doing something with the live wood/dead wood on your new front?

R

Russell Coker

Member





Nice tree,
I feel it needs more folage to counter the large base.

regards
Mick
Is it possible to reduce the base by carving so there is not such a gross difference in size between the tree and the base ?
just like Russel for me the 2011 front is the best by absolute miles - its alway funny how sometimes people seee a tree for the first time in a different way to the owner who sees it every day.

Nice progress but for me 2011 front and more greenery will make this a great little juniper.

cheers Marcus

marcus watts

Member





I think that an empty space with the dead wood in the center will be better ( an empty space full of .... informations !!) , the left branch longer.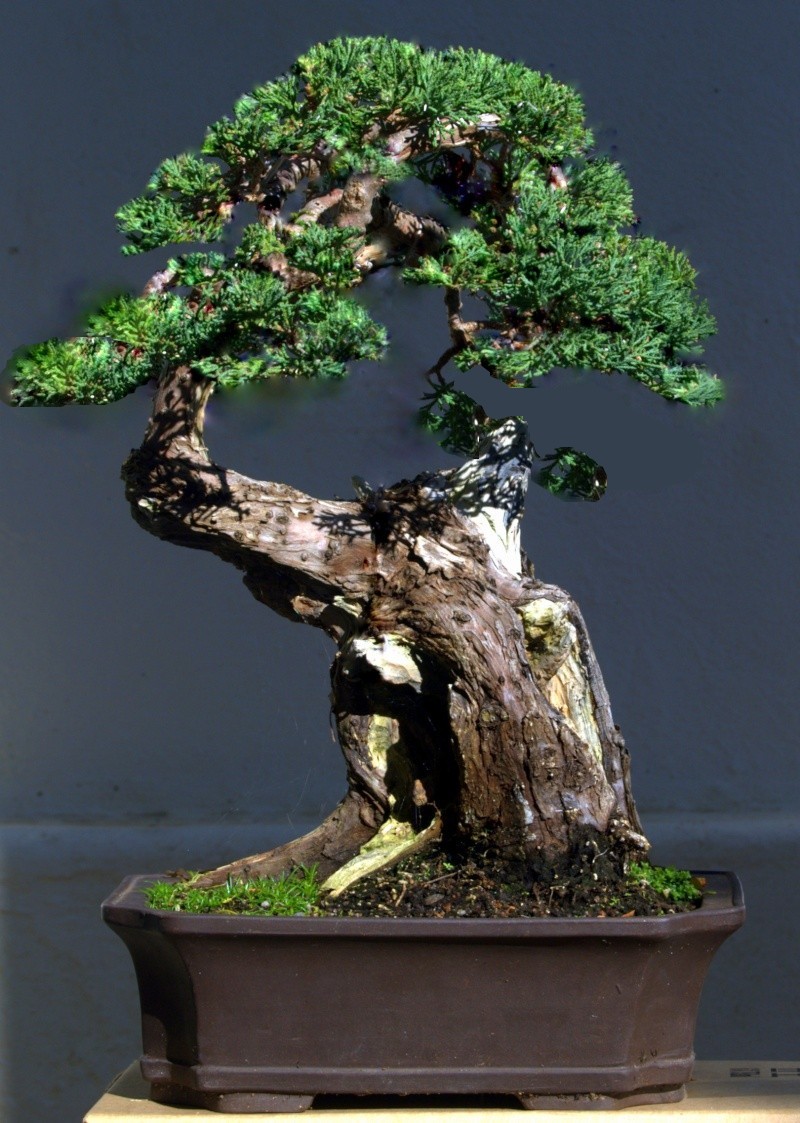 [/img]

abcd

Member





an alternative design could be this -as much of the trunk moves to the right i moved some foliage to go with the trunk, and softened the huge drop from trunk to branch with one section of foliage in front.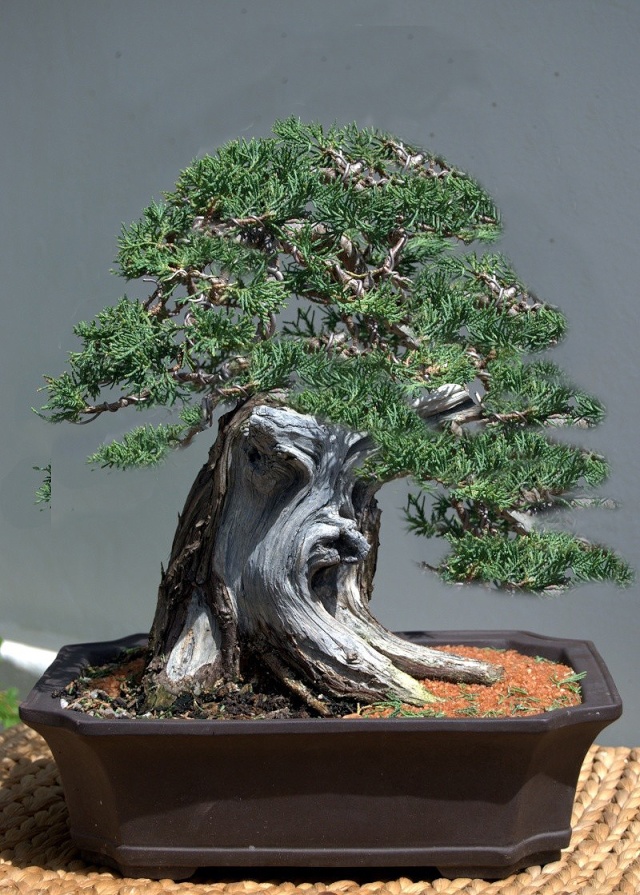 cheers Marcus

marcus watts

Member





Thanks for your input Mick, Dav & Abcd, certainly possibilities.

Russell & Marcus, this is an option I will now revisit. My decision on switching the fronts was due to the angle of the top section of trunk which runs away (toward the back) from the 'deadwood front'. Viewed from slightly above, as bonsai generally are, the image was not compact enough for my eye.
Maybe with the foliage filled out it may be the better way to go, I'll post another image of this front for your comments.

Marcus, you say "People see a tree for the first time in a different way to the owner who sees it every day." So true. It is natural to desensitize and stop 'seeing', precisely why this forum is such a great tool.

Cheers - Justin

Justin Hervey

Member





---
Permissions in this forum:
You
cannot
reply to topics in this forum