I have a series of plants, want to show you, so I can get your advice and ideas about it, maybe they can't be a bonsai never, maybe I am doing everything wrong, but I've seen you are the experts and masters! so some advice is welcome.
I know that in some cases maybe I need to plant in bigger pots to get better nebari's... As we say in Mexico I'm in your hands...
[url]
[/url]
[img]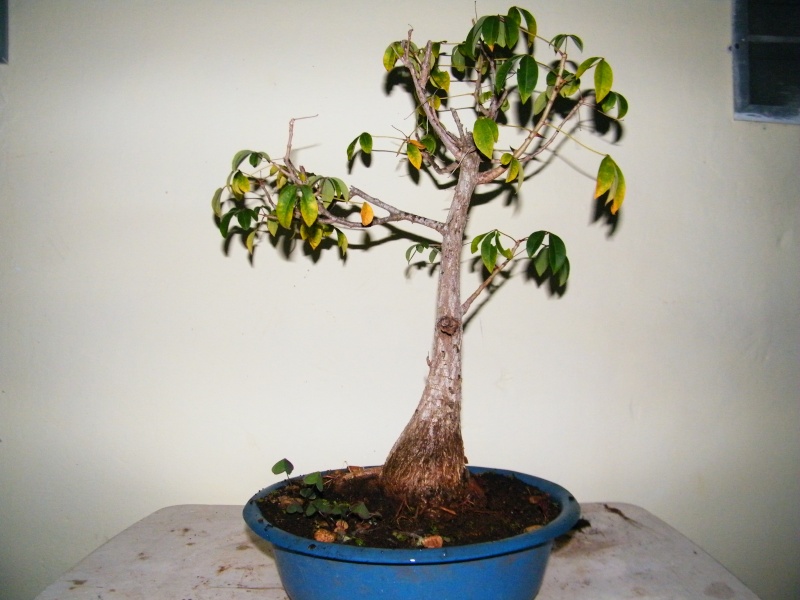 [/img]
[img]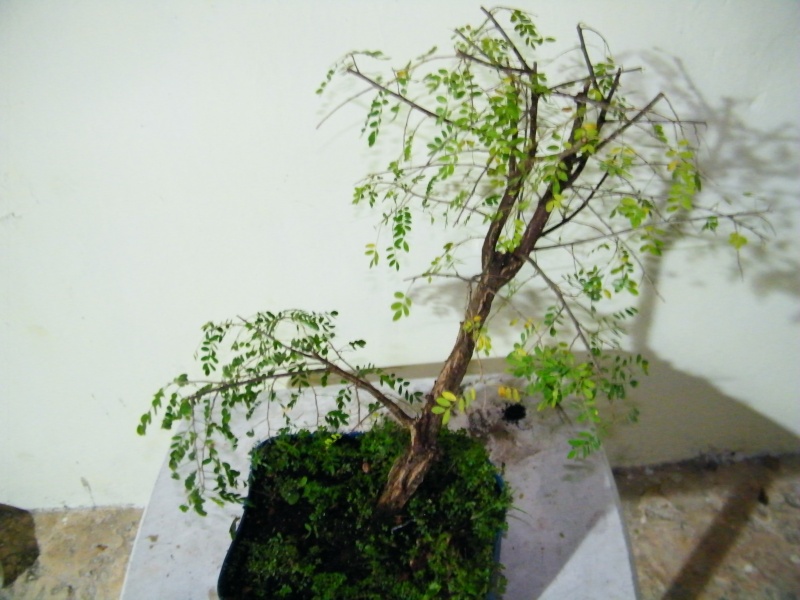 [/img]
[img]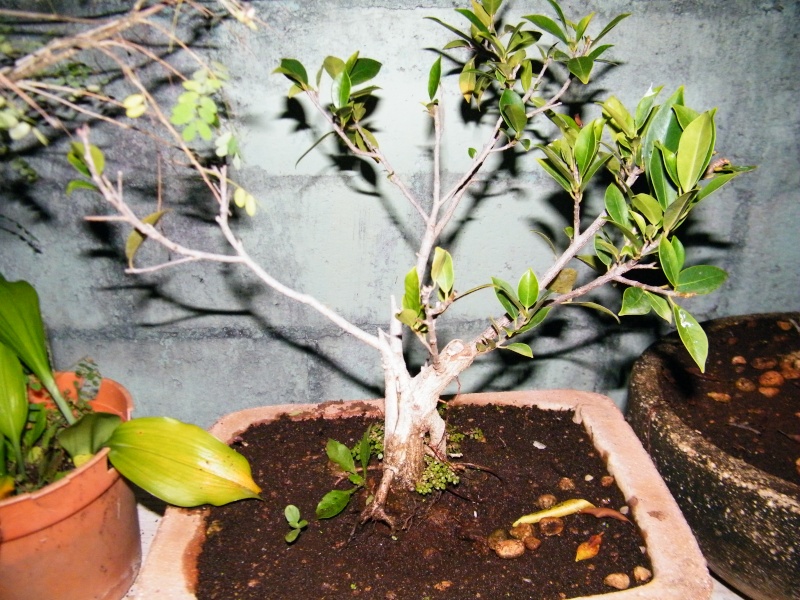 [/img]
[img]
[/img]
[img]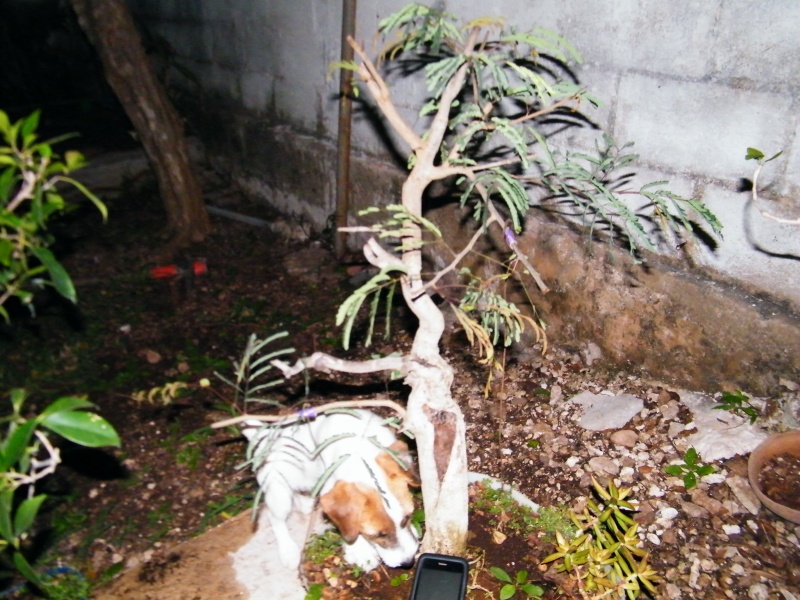 [/img]
Thanks for your attention to this "less than pre-bonsai trees".
Regards
Hi Luis,

Can you label each picture and ID the plant in it? It might help you get more response.

I am guessing...
1. ?
2. Money tree
3. ?
4. Ficus
5. ?
6. Brazilian rain tree
Last edited by Poink88 on Fri Jan 13, 2012 5:44 am; edited 1 time in total

Poink88

Member





Luis,
...Most of the trees are sad. I think there is a problem with your soil medium. Transferring the tree in a suitable medium would help. or plant them directly in the ground to gain more strength. then you can decide later which is suitable for bonsai use.
regards,
jun

Yes, I was thinking that a lot of those trees look unhealthy or stressed. The first step has to be getting some vigor into them. Please tell us about your growing conditions (sun, shade, etc), soil type, watering/fertilizer, etc. They may need repotting into better draining soil but it is hard to tell from the photos.

Chris

coh

Member





#5 looks like a Quince.

I'd agree that none of them look very happy.
is that a mushroom in the one pot?

Sad trees... mine are sad looking but at least there healthy... if you have mushrooms in your pots... its damp and too dark ware that is.

please weed the weeds are taking nutrients from your trees

and i agree with all the other posts... you need to re pot or plant in better conditions... before you go and pre bonsai anything.
Looks as if your soil is too wet. You need a well drained soil. I use turface, small stone such as aquarium gravel or river stone from a landscaper & an organic component such as sifted pine bark or coarse soil with the organic component bark or soil), at most, 50% of the mixture but less with some trees such as junipers which I have found about a 70% inorganic component necessary. Aquarium gravel is available at a reasonable price at Wal-Mart. With your trees I believe that if I didn't plant them in the ground to help them recover I would let them grow in a regular pot with a well drained soil. I use Miracle Gro mixed with soil conditioner & very coarse sand (don't use play sand). Drainage is a key component in any potting soil.
I would bet that due to your potting medium that they are showing symptoms of too much water which is typical in bonsai soil that doesn't have enough inorganic components to aid in drainage.
Hope this helps.
I'm going to move this to Bonsai Questions. However, when you answer a message you need to look at the date of the original. This was a thread from early LAST year. I haven't seen this fellow since.
_________________
Jim Lewis - lewisjk@windstream.net - Western NC - People, when Columbus discovered this country, it was plumb full of nuts and berries. And I'm right here to tell you the berries are just about all gone. Uncle Dave Macon, old-time country musician

JimLewis

Member





#1 looks to be Myrtus communis 'Compacta'
Guest wrote: is that a mushroom in the one pot?
if you have mushrooms in your pots... its damp and too dark ware that is.

weeds are taking nutrients from your trees
mushrooms dont necessarily mean trouble...they can just be proof of a healty soil too, with micorrhizae. But in this case, clearly we are also talking about a bad soil with too many (decaying) organics, so to much organic soil, to wet, ... mushrooms feel happy, your plant less.
To clarify: i have 90%+ inorganics (some cocopeat) and i have mushrooms in many of my pots, because i've added mycorrhizae to it (= beneficial symbiosis with a tree's roots).
About the weeds, in this stage they dont do any harm because you have more soil (and high amount of organics) than your plant really needs, so those bits of weeds can profit from the excess nutrition thats in there, without harming your plant.

---
Permissions in this forum:
You
cannot
reply to topics in this forum