A standard jade, Crassula argentea.

Tom Simonyi

Member





Thanks, Tom. I don't recall ever seeing a blooming Crassula.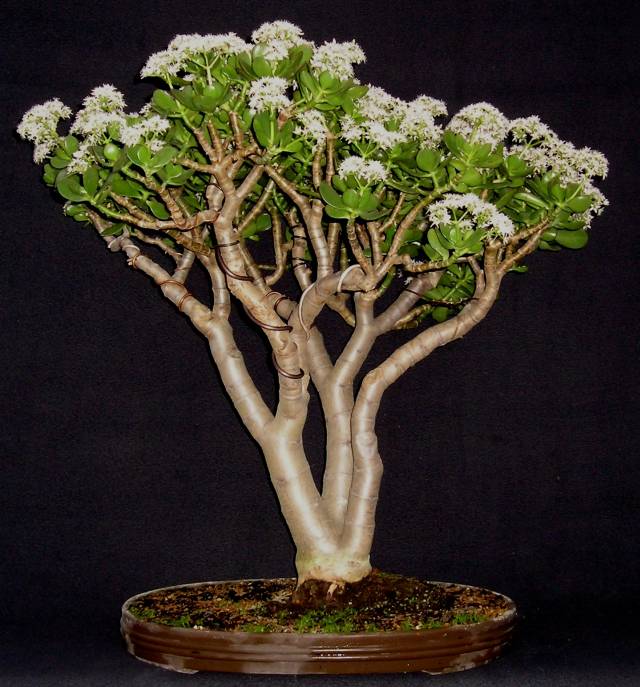 Alan Walker

Member





You are most welcome, Alan.

Regards,
Tom

Tom Simonyi

Member





Fantastic, i never see in flowers!
Luciano.
http://bonsaistudio.omeuforum.com/index.php

luciano benyakob

Member





Very nice Crassula. Do you have good experience with wireing the tree? Never saw one with so many flowers. One of my trees only had some flowers this year.
Regards Karl-Heinz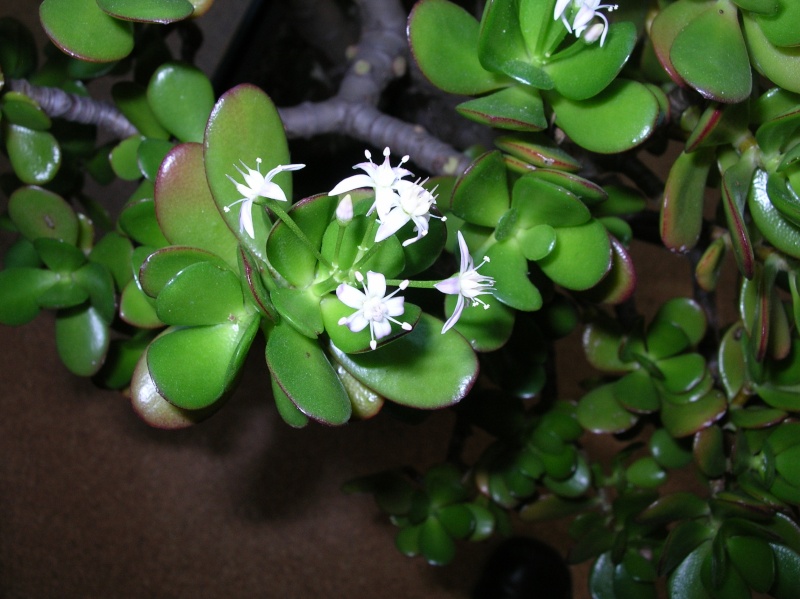 Karl-Heinz G.

Member





Hi, Karl:

Thanks for the kind words....I have enjoyed viewing your trees as well...very nice examples of the species.
I have wired jades extensively and have found them to respond well; however, I find I have to be very careful in doing so and always proceed slowly. Hope this helps.

Regards,
Tom

Tom Simonyi

Member





Hi Tom,
Thanks for your response. I wired jade sometimes and it took a very long time to get the required position because they are very flexible. I agree completely that you have to be very careful and proceed slowly.
Regards Karl-Heinz

Karl-Heinz G.

Member





---
Permissions in this forum:
You
cannot
reply to topics in this forum