I am looking for advice on Japanese Black Pines as this species is new to me.

I recently purchased a small Black pine from a friend. He had done little with it for some time. The tree is in gritty mix but I am not sure how well it drains. I don't think it has been candle pruned this year.

I was planning to do nothing except water and feed this year and to repot into an akadama/grit mix in late winter. In May/June 2012 I would remove new candles and hopefully new buds would break with smaller candles. I would then wire the tree in autumn 2012.

Does this sound a reasonable approach or am I missing some key feature for Black Pines?

Any advice will be appreciated.

Mike







Mike Partridge

Member





Mike, a photo would help all responders be on the same page. Rote application of technique is not always appropriate and can even be detrimental in the time it takes to get the tree where it needs to be.
Wood
http://thingsofwood-gary.blogspot.com/
Herewith pictures. Or maybe not!

Pictures do not seem to want to upload.
Last edited by Mike Partridge on Mon Jul 04, 2011 9:45 pm; edited 2 times in total (Reason for editing : correction)

Mike Partridge

Member





Hey Mike, keep trying. There is a tutorial for posting. Not very intuitive is it?
Wood
Herewith pics (at last).
Mike
[url=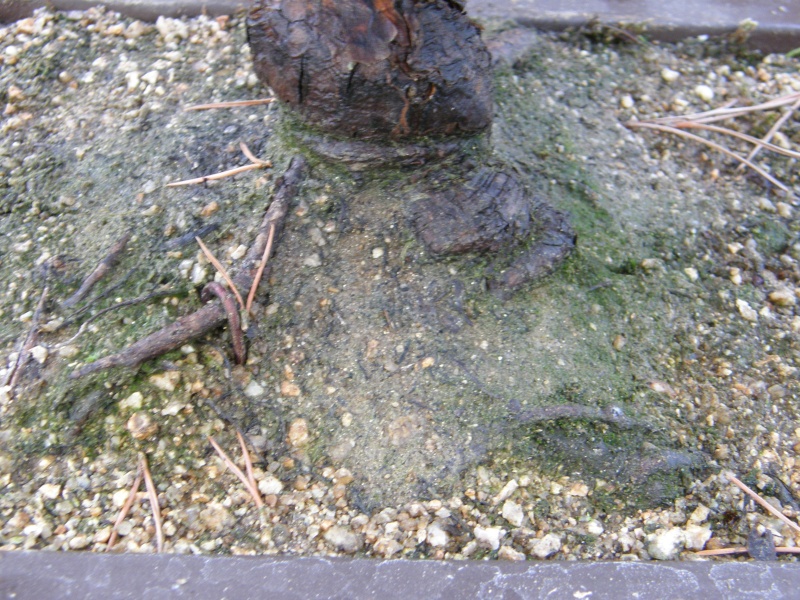 http://www.servimg.com/image_preview.php?i=13&u=16640020]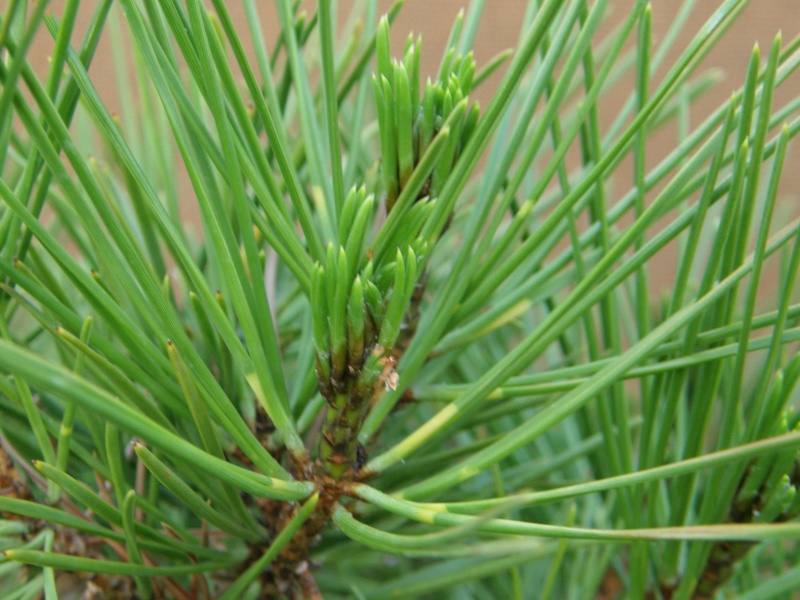 [/url]
Last edited by Mike Partridge on Tue Jul 05, 2011 4:09 pm; edited 2 times in total (Reason for editing : update)

Mike Partridge

Member





Hi Mike, the first thing I see is pretty typical of pines that haven't been "worked" for while. The uneven distribution of shoot strength, lack of vigor, based on the candle length and needle cast. All of these can be minor issues or they can become bigger problems if not addressed. Your plan for the tree is a conservative approach and should not cause any problems. In the meantime, feed aggressively and monitor the water drainage and retention. If you have 90 -100 days left in your growing season you can cut a few of the strong candles on the branches that will be part of the final design. Leave the terminal candles and pluck needles to 6 or 8 pairs. What this will do is keep the tree strong while balancing the shoot strength. Next year after re-potting, whenever candle pruning time is where you are, If no major root work is done then you can cut the terminals or wait until styling in the fall. The purpose for leaving the terminals this year is to build strength and then grow roots after re-potting in the spring.
Wood
http://thingsofwood-gary.blogspot.com/
hi, echoing the advice above i'd take the patient route with this tree and start the candle cutting proper next year, begining with a spring re-pot. then you know the tree will be adding strength as the year goes on rather than weakening. once healthy and bursting with vigour you can cut the candles in june / July and the new buds will form well before winter.
I would always cut the needles off though rather than pluck them out - leave 3-5mm of each needle base - i have had substantially more new buds appear when doing this. the stubs fall off by themselves the following year and you dont damage the fine bark at all. As this tree will have 2 years needles on it at the moment you can cut off older needles before winter, and reduce the number of new needles in the strongest zones to 5-6 pairs, cutting again rather than plucking.
if you want to build some reserves up this year give it a miracid soak once in July & Aug and get some feed pellets around the pot (pm me if you are interested in the ones i make for my pines & junipers

) If you use other feed pellets water with seaweed every 2 weeks. This form of supper feeding will force so many buds to form next year - it wont matter that the needles are long as the fine refining is 5 years away atm
cheers Marcus

marcus watts

Member






---
Permissions in this forum:
You
cannot
reply to topics in this forum