Just spent two weeks on holiday in South Spain. The weather of course was great, but also the trees. I would be in the mountains near to Ronda all the time digging up Pines and Junipers if I lived there. Jacarandas and Bougainvilleas everywhere and a very colourful shrub called Lantana Camara lining a lot of the roads. On top of all that a Museum of Bonsai in Marbella. What a find! The museum is in a very nice park called, Parque Arroyo de la Represa. It's well worth a visit with many excellent trees. So if you're on your holidays in the Costa del Sol I'd go take a look.
[img]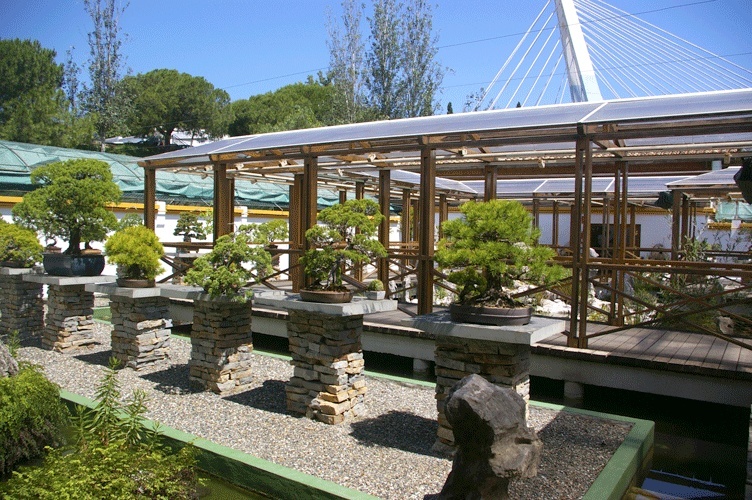 [/img][img]
Last edited by NJF on Wed Jun 29, 2011 4:34 pm; edited 1 time in total

NJF

Member





At one time the Prime Minister was a bonsaist, could this be part of his collection?

Point two

There are a number of really nice Bonsai displays around the world. I think we have four in Florida, a small one at the Brevard Zoo near Viera, FL, a larger, new one at Heathcoat Gardens in Ft. Pierce, FL, one at the Morikami Gardens in Delray Beach, FL (all of these are only a few miles off of Interstate 95, and one at Shelby Gardens in Sarasota, FL not far from Interstate 75.


Billy M. Rhodes

Member





Hello, very nice find, dont you have more pictures?
Bill, the collection of bonsai that use to belong to the ex-prime minister Felipe Gonzalez is in the bonsai museum of Alcobendas near Madrid, that place is in my view the best bonsai museum in Europe, i recomend a visit, it is beautiful, Mario Komsta was a curator there untill not long ago, regards from Portugal...
This is the first time I saw this.
very nice tees. well recommended.
regards,
jun

Incredible trees on this link! The Hinoki group is amazing! The Junipers held me captive! The Olive forest drew me in! I imagine many of these trees were imported from Japan.The Red Pine looks familiar.
Thank you for sharing this.
Best,
Todd

Todd Ellis

Member






---
Permissions in this forum:
You
cannot
reply to topics in this forum