I was watering my trees this morning and noticed a huge amount of Aphids and wooly Aphids have appeared on my trees. Its too windy here to spray at the moment, so I will do it during the week. I spotted this funny growth on an English Elm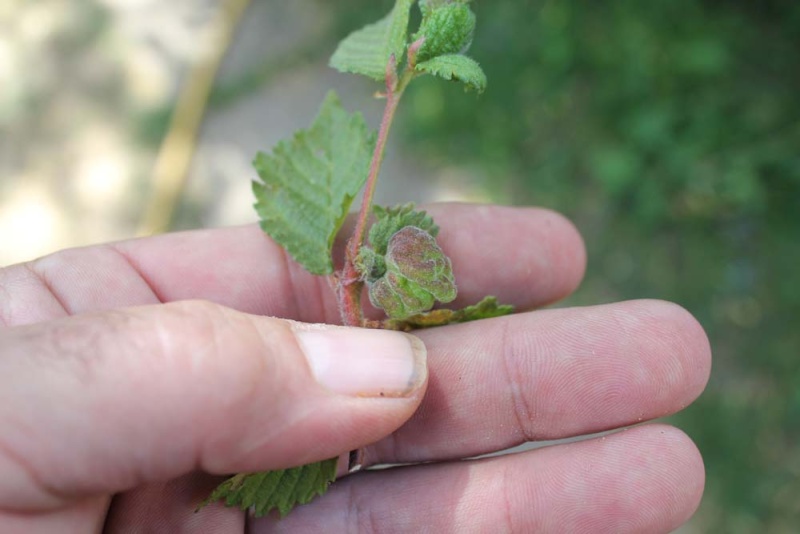 The lump felt hollow so I cut it in half to see if there was anything inside.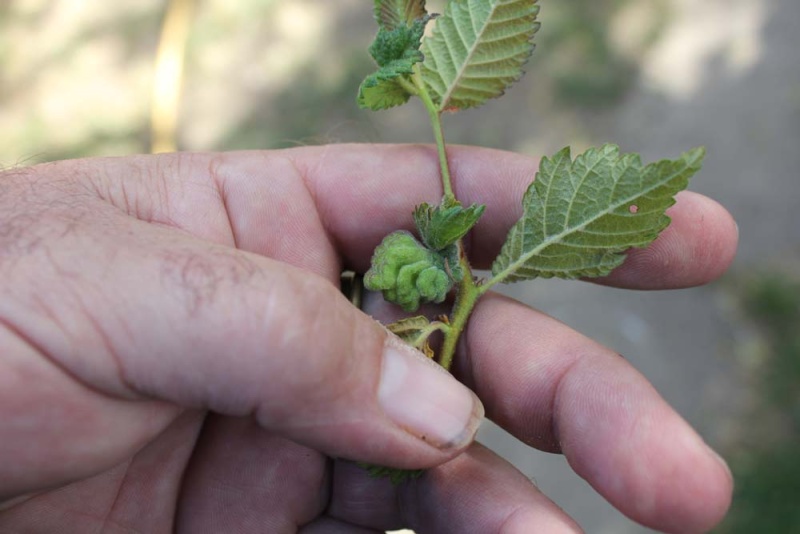 Inside I found a colony of wooly Aphids. I checked over the tree but found nothing else.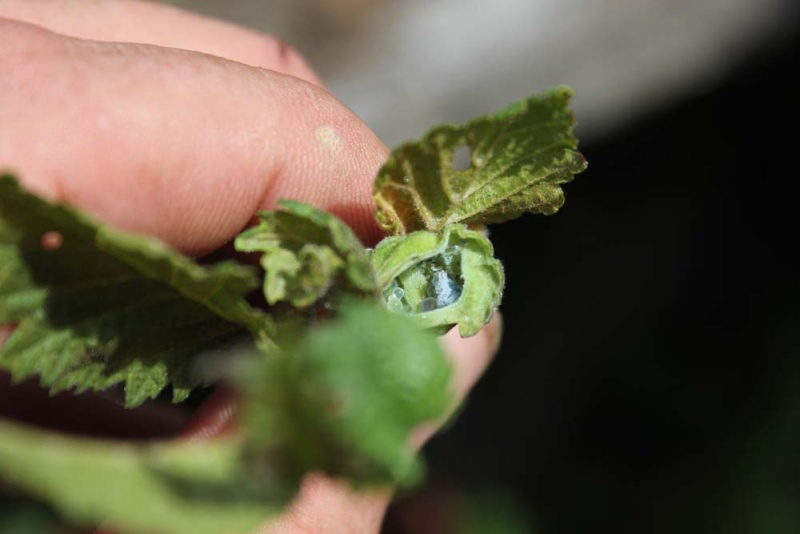 Lots of critters, and not a few diseases, bacteria and fungi cause galls on leaves (and elsewhere) of various trees. Not all turn out to be hosting some of the critters; some are merely the tree's reaction to being damaged, others may have a larvae in them, and others may just be there. Galls are VERY common on oaks over here. Most galls are unsightly but harmless.

I used to know a fellow that collected leaf, twig, bark and fruit galls. Last time I saw him (he may be long gone now) he had more than a thousand different ones in his collection. He planned to give it to the University of Florida. Dunno if that's happened or not. I bet he'd have loved to have yours, Will.
_________________
Jim Lewis - lewisjk@windstream.net - Western NC - People, when Columbus discovered this country, it was plumb full of nuts and berries. And I'm right here to tell you the berries are just about all gone. Uncle Dave Macon, old-time country musician

JimLewis

Member





I have the exact same thing here on just my elms.
I too opened them up and found nothing.
Weird.

chappy56

Member





The gall collection sounds very interesting. I have a small collection of lumps you find on trunks and I'm sure you would probably find them in the States. They tend to snap off the tree and when the bark is peeled away, you are left with a wooden pearl with really twisty grain. Your man wouldn't have been impressed with my gall as I trod it under foot and then put it in the bin.

Hi Jim
We also get them here on Bald cypress. I just pinch and dispose of them.
Mitch
Yeah. The galls on bald cypress are caused by a microscopic midge. They used to annoy the H out of me in Tallahassee.

Haven't seen them here - yet.
_________________
Jim Lewis - lewisjk@windstream.net - Western NC - People, when Columbus discovered this country, it was plumb full of nuts and berries. And I'm right here to tell you the berries are just about all gone. Uncle Dave Macon, old-time country musician

JimLewis

Member






---
Permissions in this forum:
You
cannot
reply to topics in this forum