Hello, I wanted to post a few pots (new and old) from my wife's kiln. I have finally managed to get her to start making me pots with regularity and she now throws kusamono pots to fill voids in her kiln so it's a win/win! She dosen't currently have access to a gas kiln but hopefully again soon. I also posted a few filled pots here:
http://ibonsaiclub.forumotion.com/bonsai-questions-f7/how-do-your-kusamono-grow-t665.htm
10" oval-gas fired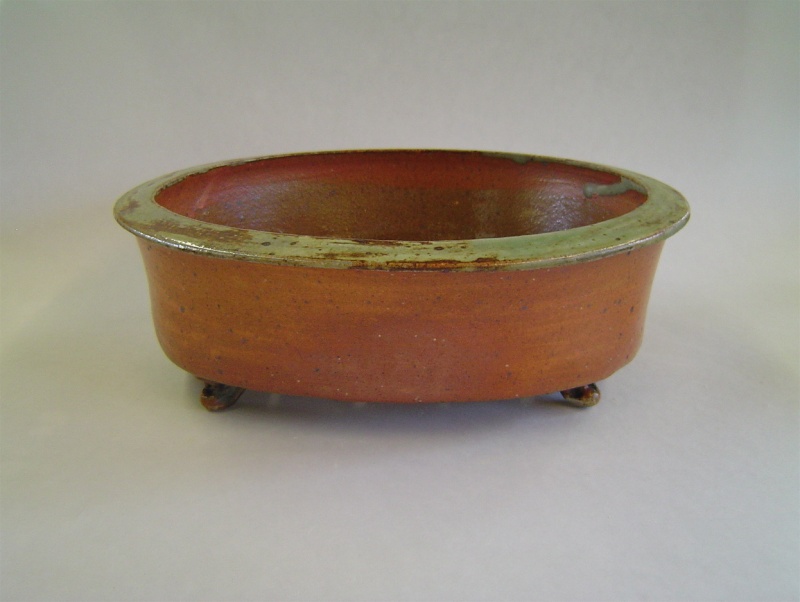 10" round-gas fired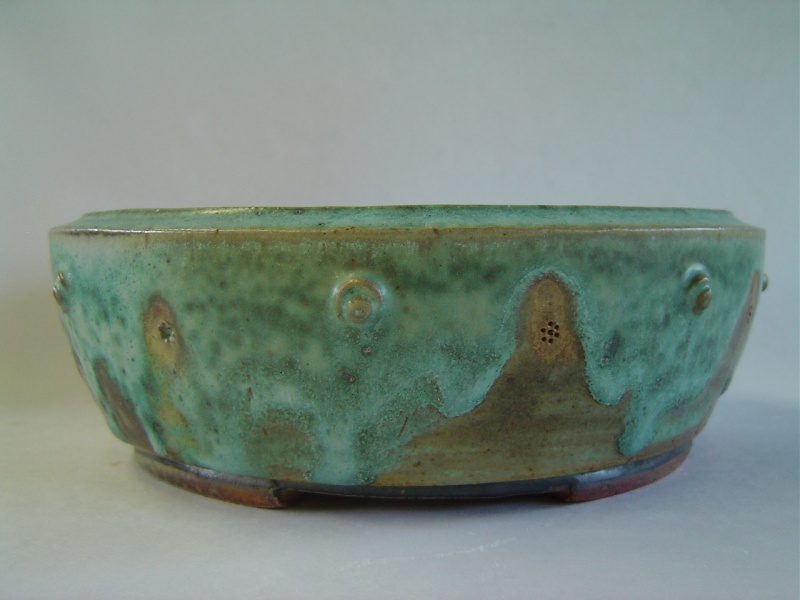 2"-gas fired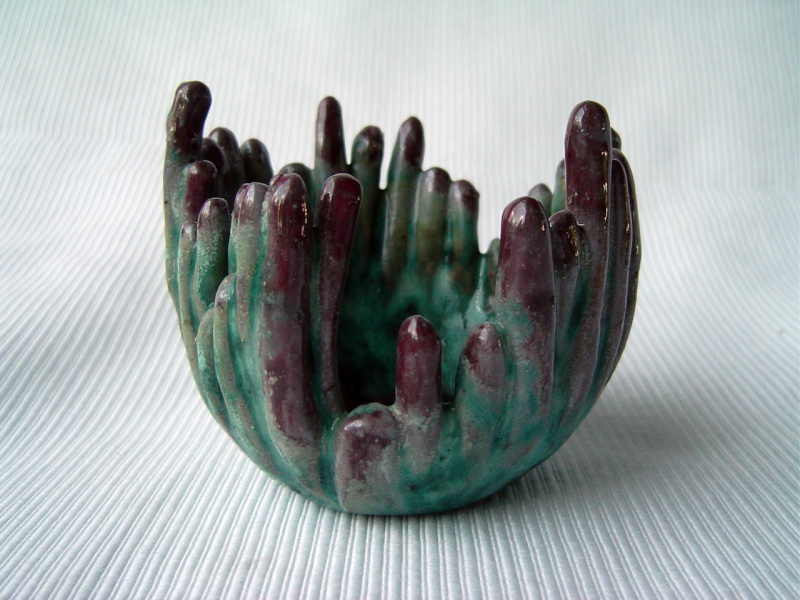 4"-electric cone 6
3" variable-electric cone 6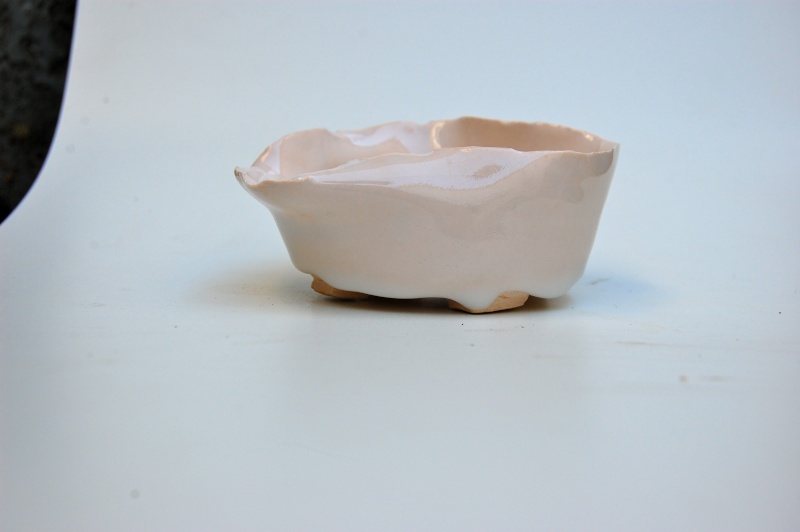 Jim Doiron

Member





Hello Jim,
I hope for you that your source never run dry and you always have such beautiful pots.

My Favorite No. 2 is very beautiful green.
Best regards
Peter

peter krebs

Member





Thanks Peter, I also like that one the most. That green could not be better IMHO. My wife yearns for a gas kiln someday but every time I see this pot I have the same feeling.

Jim Doiron

Member





Jim, nice pots.
I like the third accent piece. You have a nice complementary color scheme that works well here.
I too share your lust for a gas kiln. I'm still 8 years out on that wish!

Thanks for sharing.

Rob Addonizio

Member





My pottery started the same way Jim, now I've edged her out

We have a schedule now who gets to fire what when, we also have smaller kiln so if I have small stuff or testers I can use that without issue. She just uses the large one.
This is may favorite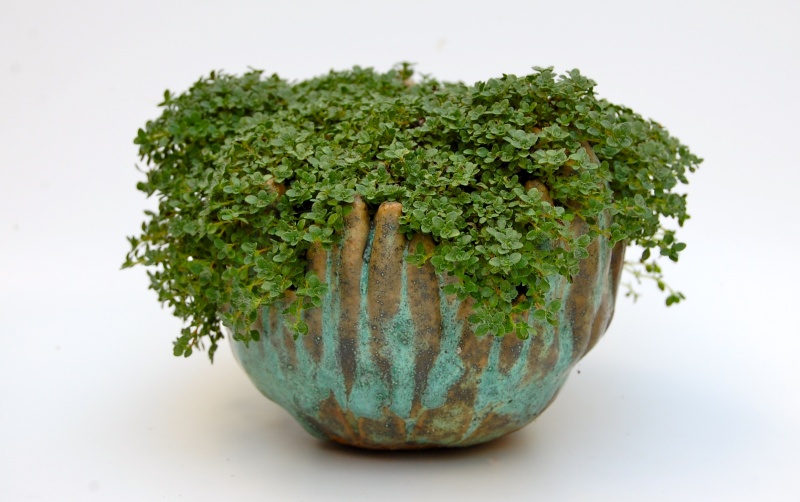 Met a fellow potter recently that has 2 gas kilns, he offered their use to me for a fee. If I can fill the16 cubic foot one he'll charge me $75. Now I just need to purchase some high fire clay and get muddy.
Hello Jim

Your wife has a wonderfull sense for details. These pots show very good forms and sensibel colors!

Kind regards
Klaudia

Klaudia & Martin

Member






---
Permissions in this forum:
You
cannot
reply to topics in this forum