I think we had 4 tee shirts made back in the old days (I did two, Nic Steinhout did one, and someone else did another -- a woman with a bonsai shop somewhere in the Midwest), but I can only find three of them, so maybe it was faulty memory????
Anyway, to go along with Tony's thread and just for those "old folks" out there:
The first tee -- front and back from 1996-97: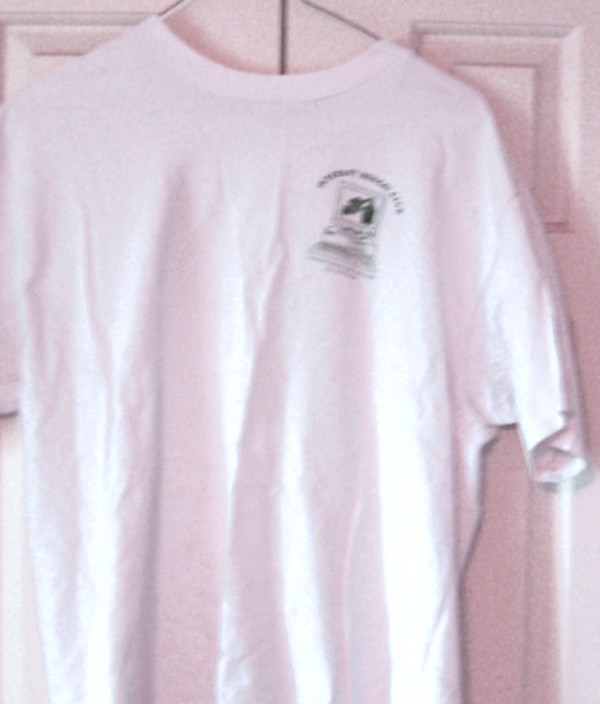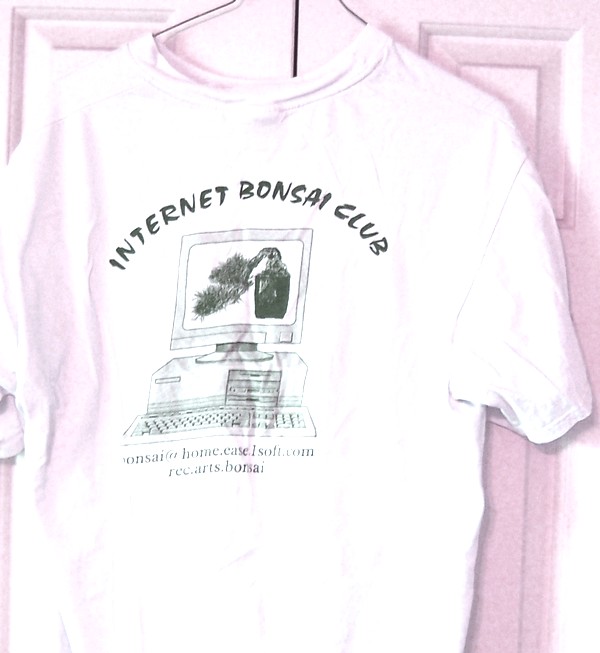 1998 front and back:
And, year 2000 (this is the one Nic did, I think):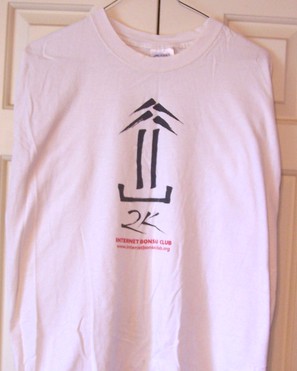 If someone can tell me if my memory is faulty (quite likely) or provide a picture of the missing shirt . . .
Apologize fo the color -- sunlight thru red curtains
_________________
Jim Lewis - lewisjk@windstream.net - Western NC - People, when Columbus discovered this country, it was plumb full of nuts and berries. And I'm right here to tell you the berries are just about all gone. Uncle Dave Macon, old-time country musician

JimLewis

Member





Hi Jim...
Posted on IBC, Apr 29 1998, by
DaSu Bonsai Studio
owner:
WE ARE NOW TAKING ORDERS:

If I have enough orders in by May 4th, we will have the shirts back the 15th. Should be in time for Brussel's Spring Fling. Shirts are more expensive than last year, but $3.00 of every shirt goes to fund the list. THOUGHT Is this a non-profit organization? Maybe this is a TAX Deduction! Really, On the serious side I'm sure Dan can use a little funding to help keep the list up and running.

DON'T DELAY.....ORDER TODAY GO TO..............http://(now, defunct web page)

Later,

Su Lowman, Kelley, IA USA Zone 4

http://www.bonsaitrees.com

Chris Cochrane

Member





Hmmm . . . I wonder if I'm out of sequence - somewhere?

Likely.
_________________
Jim Lewis - lewisjk@windstream.net - Western NC - People, when Columbus discovered this country, it was plumb full of nuts and berries. And I'm right here to tell you the berries are just about all gone. Uncle Dave Macon, old-time country musician

JimLewis

Member






---
Permissions in this forum:
You
cannot
reply to topics in this forum