As Tony was showing his Blackthorn I thought I'd take the opportunity to post pictures of this one that came into my possession lately.
I purchased the tree from John Pitt who tells me that he bought the tree from IBC's Jerry.
If you're reading this Jerry I'd be grateful if you could give me any info on the tree and any advice on looking after Blackthorns as this is my first one.
The plan is to bring the foliage mass back towards the trunk (guy wire already in place) over the next couple of years.
Whilst the trunk has lots of interesting movement the final 8 inches leading to the foliage is very straight and out of keeping with the rest of the tree.
Just in case there's any uncertainty the pot is NOT a John Pitt commission..........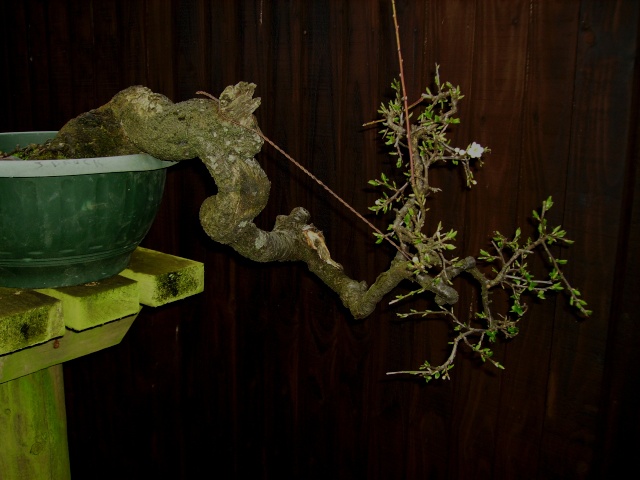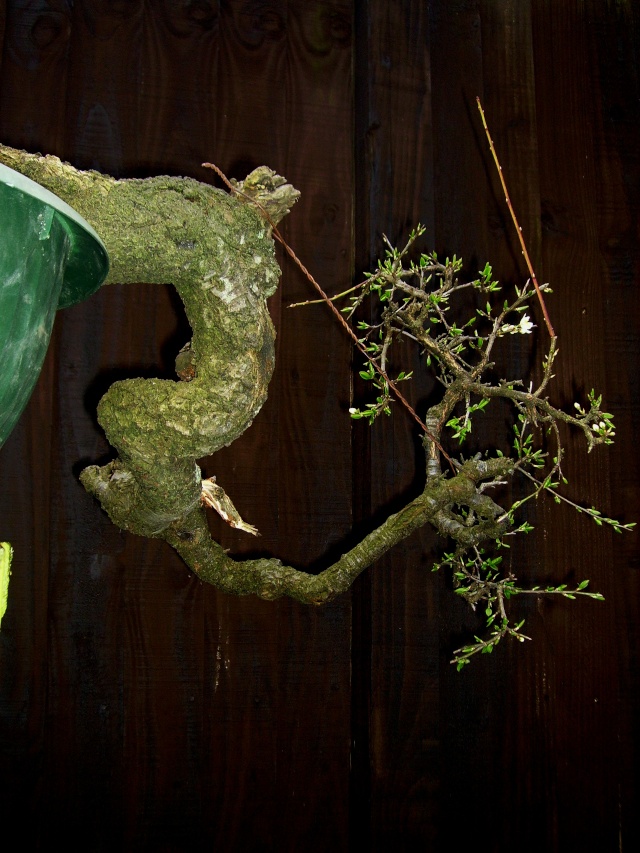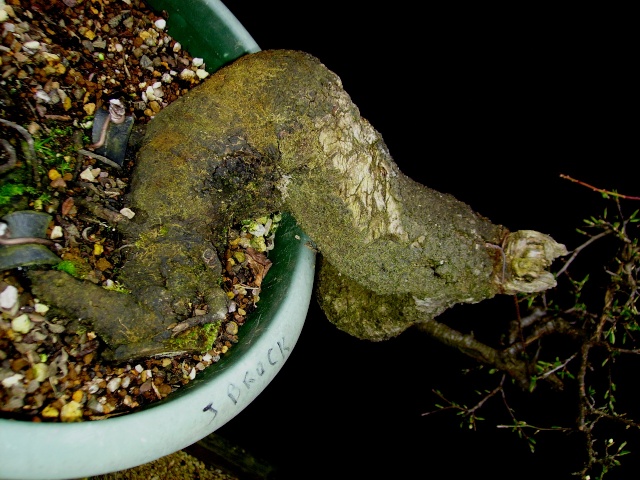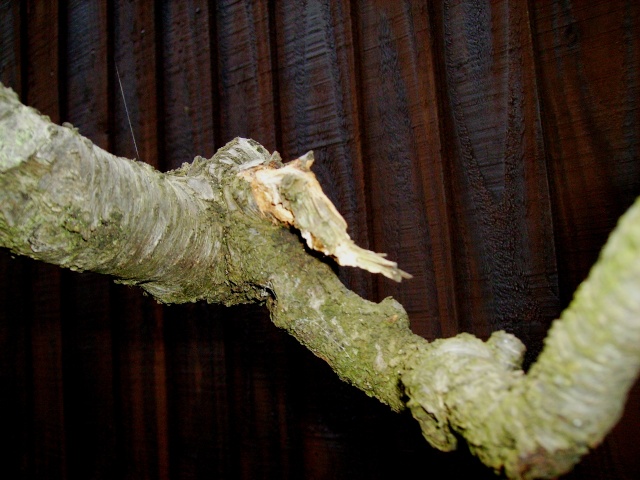 This will become one more fine prunus spinosa bonsai

Kind regards Yvonne
Great purchase John.I see no reason why you can't get the foliage in closer as I did it with mine. I would suggest really tight raffia, support wires along the branch and more raffia or tape over the wire. This will spread the load along the branch and support any weakness. Replace the twisted guy with an open one. Then you can start cranking again. Two to three years should be enough.
Thank you Yvonne & Will,

I'm looking forward to developing this tree over the next few years


---
Permissions in this forum:
You
cannot
reply to topics in this forum