This past weekend there was held one local exhibition in the city of Bruntál (CZ). It was the very first exhibition of local bonsai enthusiasts, but the overall impresion was quite good, I attach some photos.
I had a demo during Saturday´s evening for which I had been given this nice piece of juniperus "urbandori". The owner styled the tree some years ago, but now it needed a further refurbishment and restyling. We worked on this tree together with my assistant Martin. The public was very curious and asked many questions (I was very surprised and enjoyed the ongoing discussion a lot), so I didn´t finished completely the tree and therefore made some last touches today.
The tree is 45 cm high and it has more front sides, I might prefer no. 3. The important thing was to bend the main jin which emphasises nice trunk movement. I hope the owner will like the result

.
More photos from the exhibition and from this styling on my webpage -
http://www.bonsairoznov.cz/fotoalbum/vystavy-_-bonsai-akce/vystava-bonsaji-v-bruntale-demo-jalovec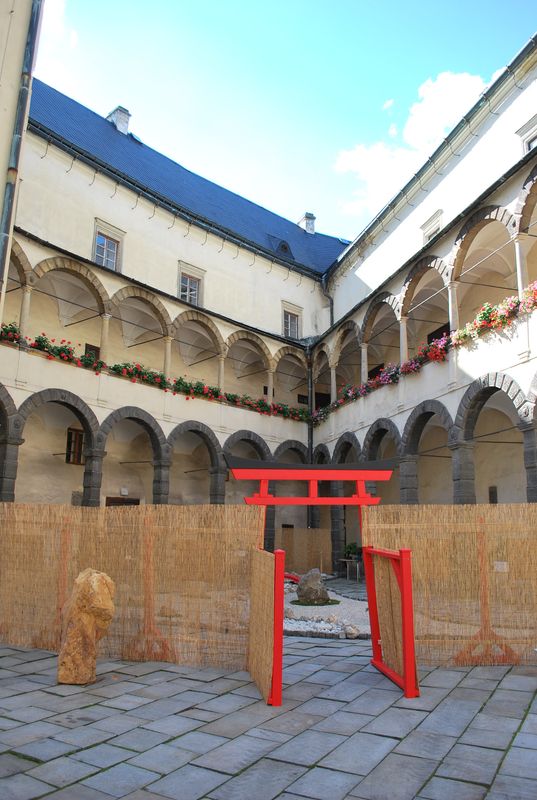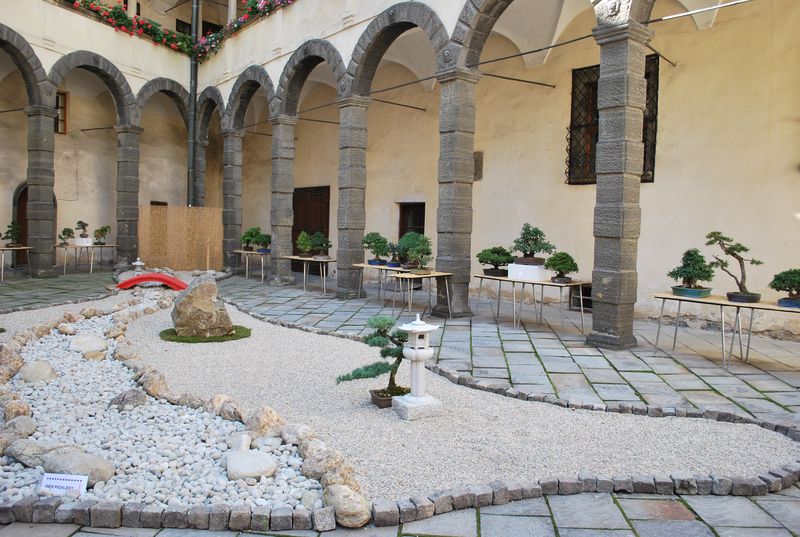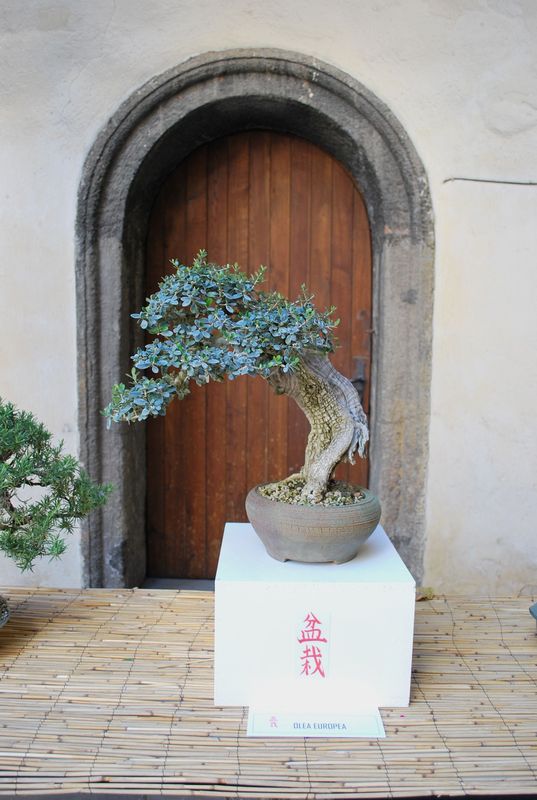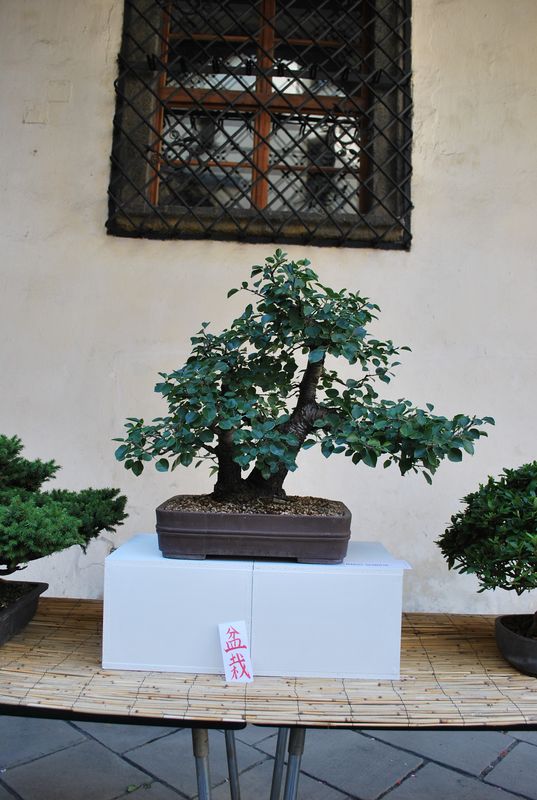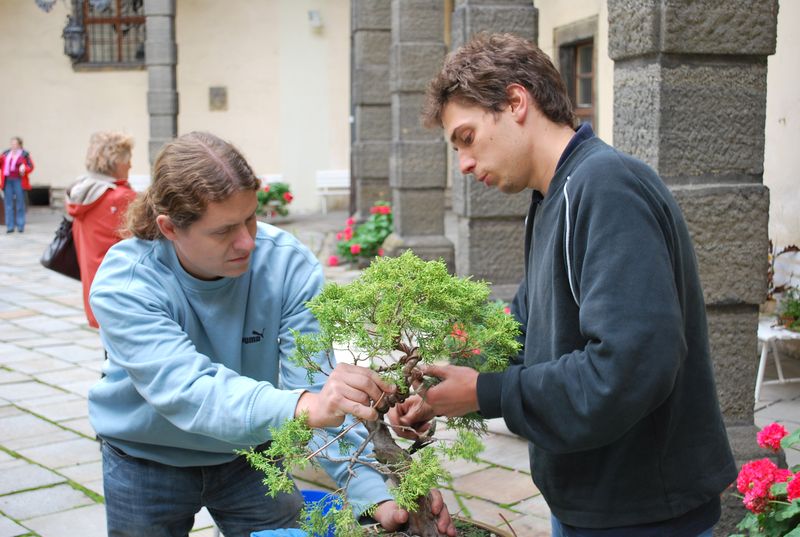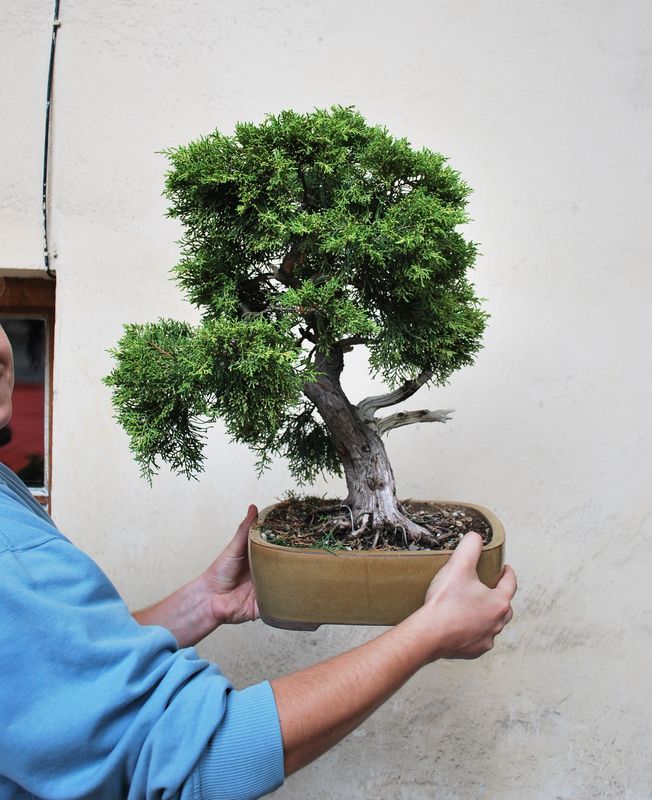 The juniper before styling.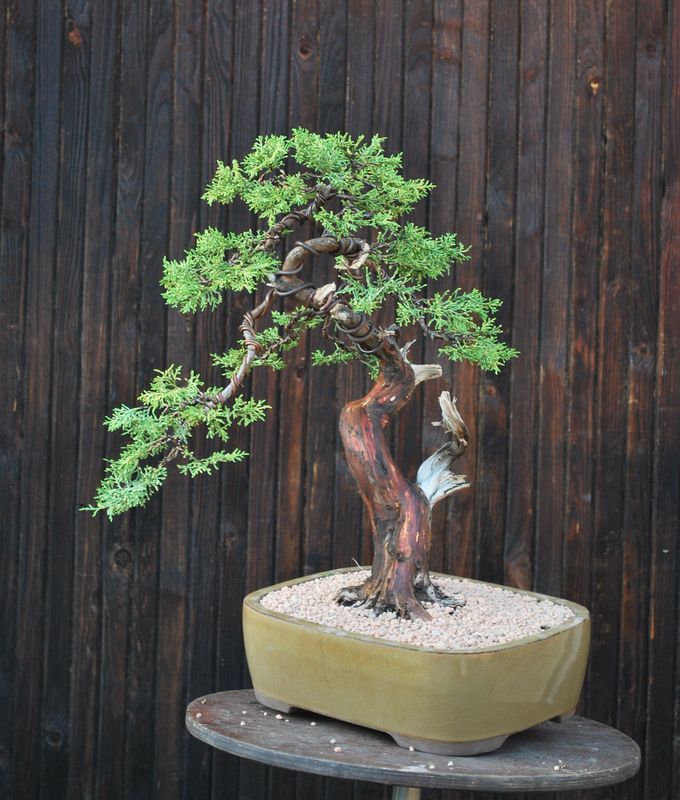 After styling- front no. 1
Front no. 2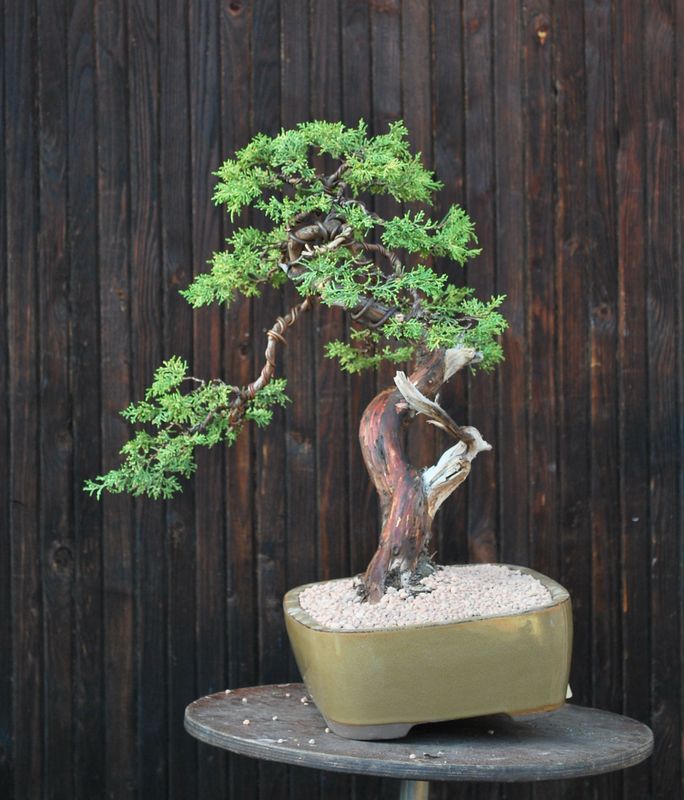 Front no. 3
Right side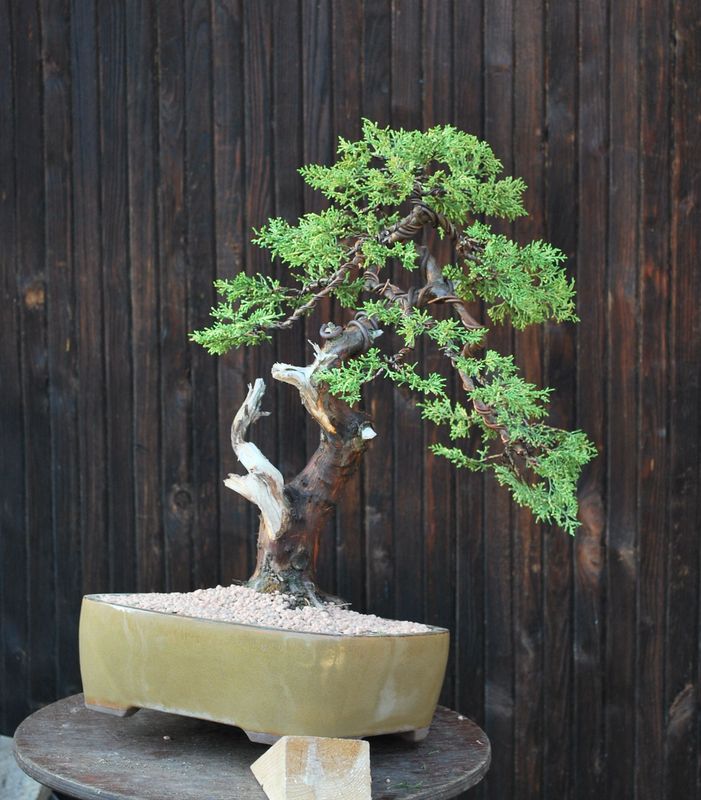 Backside
Size comparison - 45 cm.

Lukas Sirotny

Member





What a venue for a cracking display. Some great trees too. I love the styling on the garden Juniper, it looks very promising.
Great effort there thats for sure!!! The bottom right jin doesn't work for me with the rest of the branches pointing down. I also think that middle section looks too straight for the rest of the tree, maybe could do with a little more compression? If i was the owner i would be very happy!


anttal63

Member





I have to say ... great effort !

martin kolacia

Member





Thanks for your replies! The Bruntal´s castle is very nice place to exhibit bonsais indeed, I hope that next
year(s), when more experienced bonsaists get involved, it will be even much better, this was kind of "inauguration" of bonsai movement in that region

.
Too straight middle trunk section of juniper is rather an optical defect (please, look at the view from the right side) caused by 2D and in person it is hardly noticable. As for the jin, I will let the decision if keep it or not for the owner, but I personally like it, it is an original element of the tree IMO.

Lukas Sirotny

Member





Lukas Sirotny wrote:... ... but the overall impresion was quite good, I attach some photos.
... ...
Yes, indeed! I think that this castle is a perfect environment for displaying bonsai.
And....
Yamadori -> Urban Yamadori -> "Urbandori" Clever neologism! Clever young man!

my nellie

Member






---
Permissions in this forum:
You
cannot
reply to topics in this forum