Couple of days ago I made the very first "styling" of this promising mugo shohin. It had been purchased in summer 2007 from some local nursery (it cost me about 5 dollars!) and right away cut back to promote heavy back-budding - I was intrigued by very good base of the tree with nice tapper, so I tried to focus exclusively on this element and get the foliage as close to this part as possible. In only one year it made a huge step forward (compare photos 2 and 4) - then with just help of the bud selection and needle plucking it has been prepared bit further throughout two growing seasons for this year´s styling. And, of course, in 2009 got its new, yet training pot.
So, this july it was time to make branch selection, work little bit on a deadwood stump and wire everything to set the basic structure of the tree. For the time being I´m quite happy with the result and I guess that in another 3 years, when also the propper pot is picked, it might become a very nice shohin.
The actual size is 18 cm, the whole photostory can be found on my website -
http://www.bonsairoznov.cz/fotoalbum/tvarovani-_-pestovani/borovice-klec---reductio-ad-fundamentum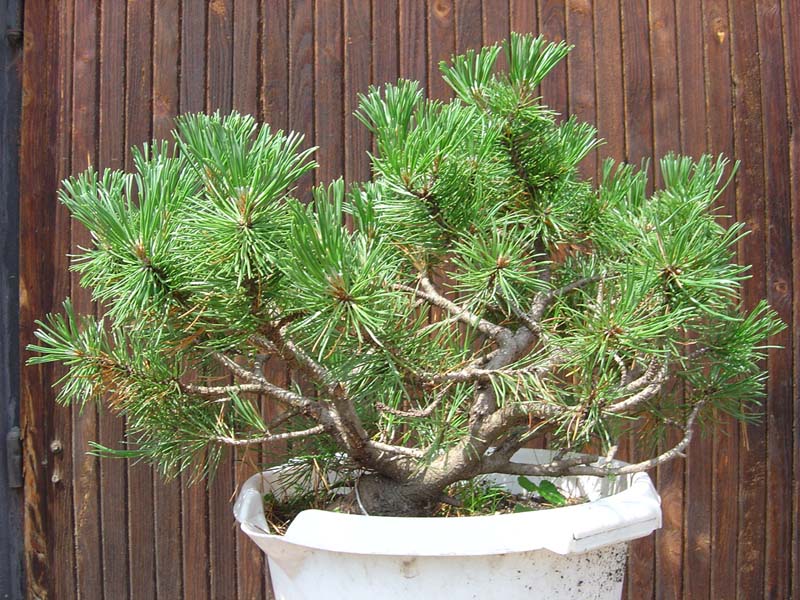 June 2007 - newly purchased tree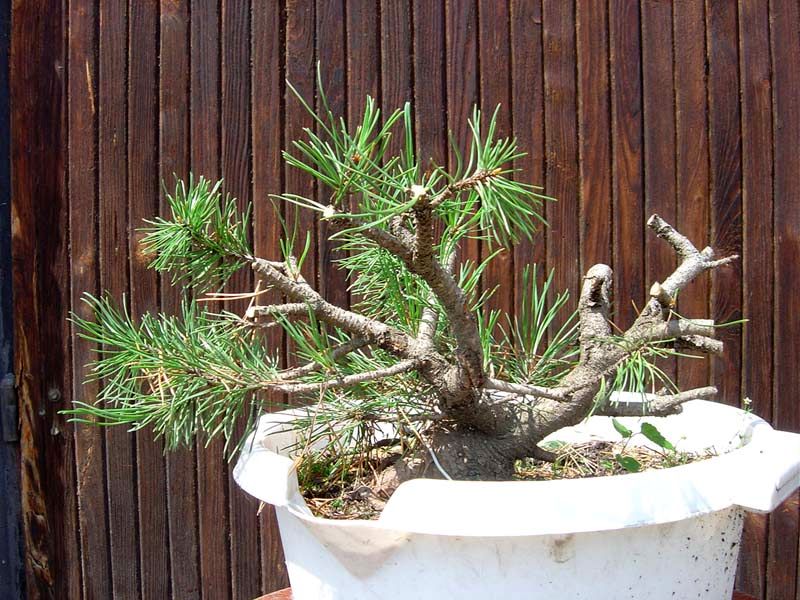 June 2007 - after few instants the tree lost a huge portion of foliage
But it worked very well - the pine as of spring 2008.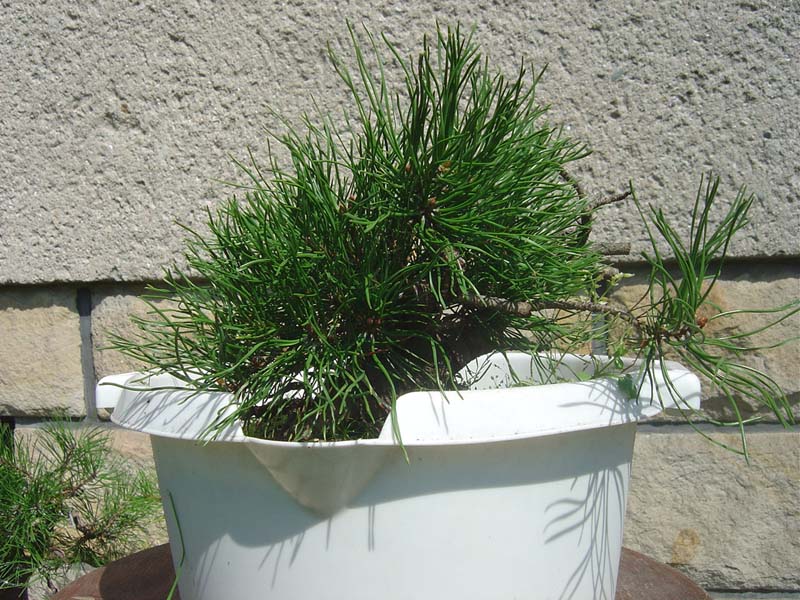 July 2008 - 13 months after purchasing we got much more compact "raw" material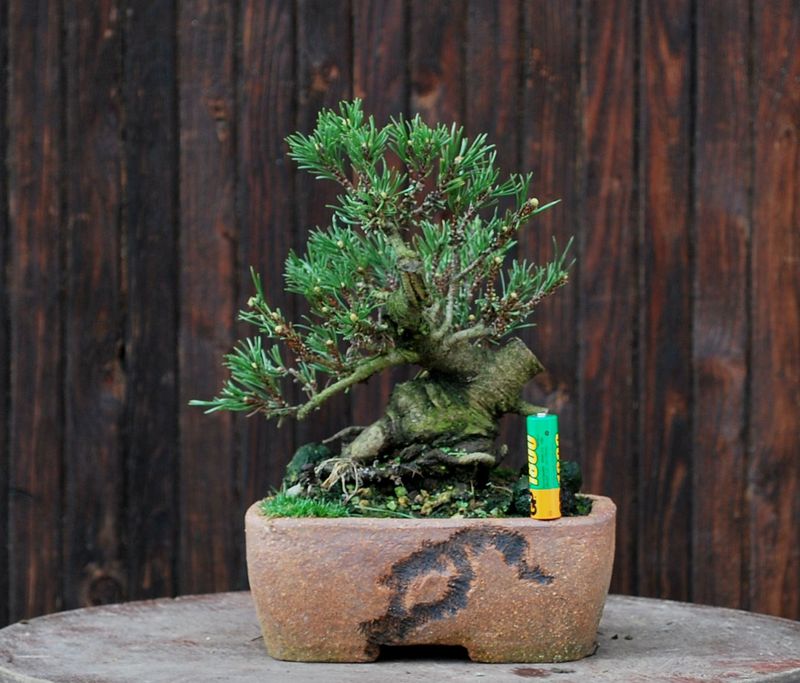 April 2010 - size comparison with an AA batery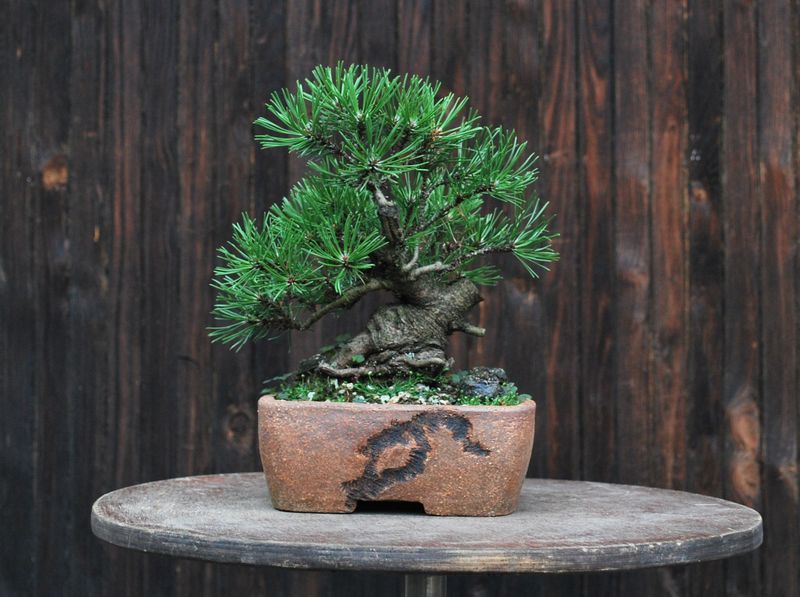 July 2010 - front side before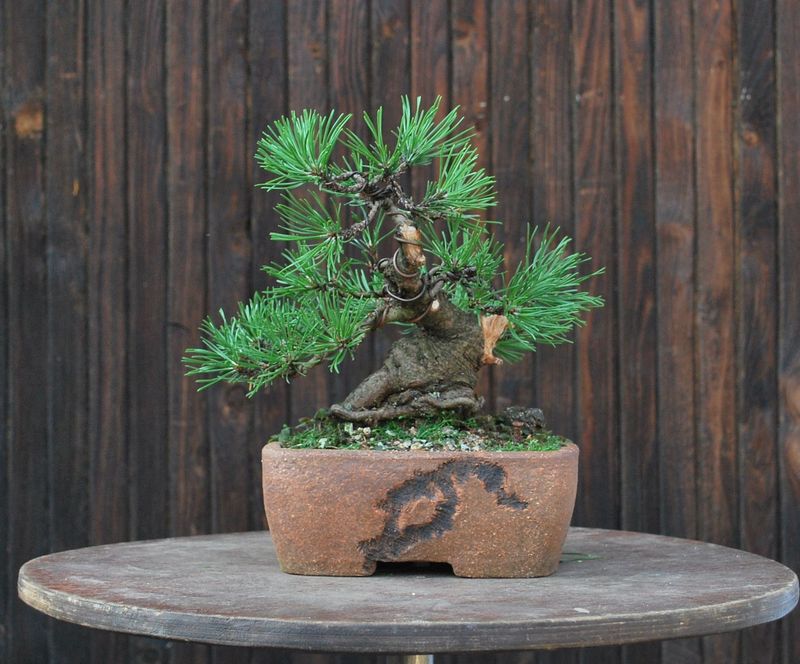 Front side/back side after.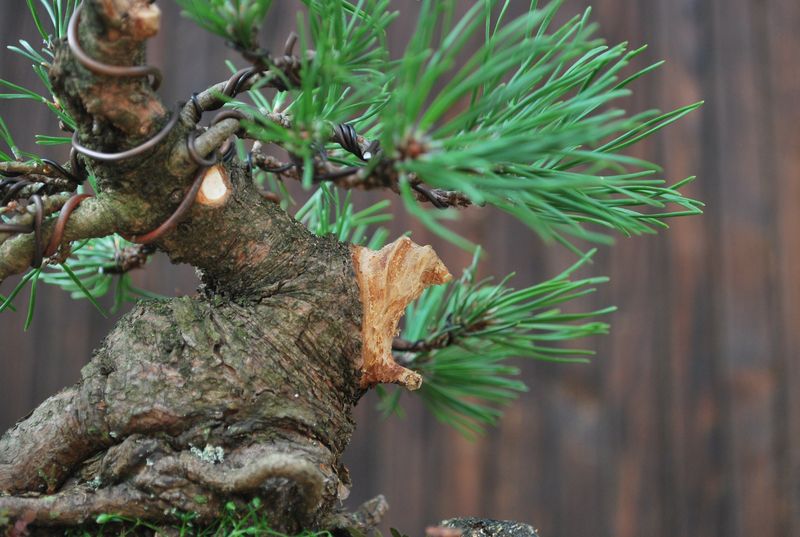 Close-up of the trunk and the jin.
Side view.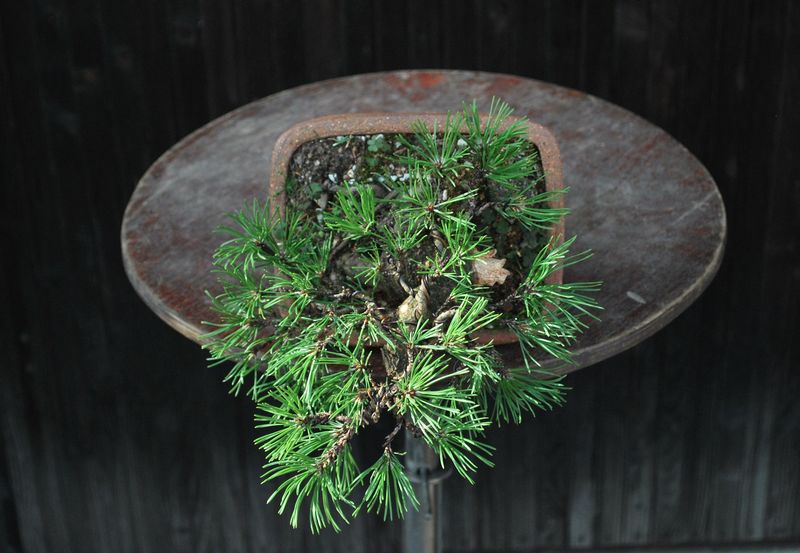 And "bird-eye" view .


Lukas Sirotny

Member





wonderful progression photos and from such humble beginings.

An amazing transition in just three years! Very pretty tree! Salut, Todd

Todd Ellis

Member





good work, i like it john

anttal63

Member





I think that's a lovely progression... Well done!
And Will.... dear you look better in a skirt.

V

Victrinia Ridgeway

Member





awsome progression photos love it, good work

nauticadlay

Member





nice progress and nice tree!


pongsatorn.k

Member





tree and styling is very nice but what is missing ? ...only a few years to better bark

I wish short jump ..... to year 20??

Last edited by martin kolacia on Tue Jul 20, 2010 9:47 pm; edited 1 time in total

martin kolacia

Member





hi lukas
A pretty little tree, nice progress.


moshe emergui

Member





Thanks to all of you for your kind words and encouragement! Of course that the "mochi-komi" will inevitably follow, also the apex will have to get much denser (hopefuly in 2-3 years). This was just the first styling so still a long way to come. Progress will be reported.

Lukas Sirotny

Member






---
Permissions in this forum:
You
cannot
reply to topics in this forum