Alright, a bit misleading that title. Today me and my family went for a trip out to one of the small islands here. Its about.. 7 miles long, and not more than perhaps 100 metres across. Some places a bit more.
The whole island is build from the iceages. It contains only rocks that have been piled up. Its the last of the islands before you are at the open sea.
I dont know the english word for it, but its the most visited island in our "Skjærgård". Ill just translate it to the coast, hehe.
The name of the island is in Norwegian "Jomfruland" or the "virgin island" directly translated.
Well, here are some pics. I have tons but Im not gonna post 200 of them. If you want a trip to Norway, Ill be your guide

.
We were a bit lucky with the weather, only a bit of rain when we went home. It was a bit clouded though. (It always rain when Im on a trip)
The whole island is a nature reserve. Forbidden to take rocks and all. And what you know.. Its full of good bonsai material.
Here you have the outside of the island. This is what it looks like the whole side for 7 miles.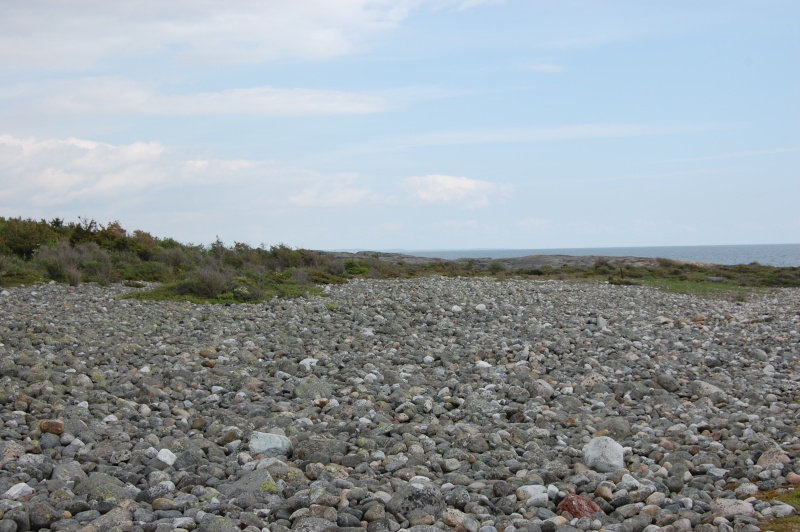 Here you can see my belowed, with my sisters dog "Frøya".
One of the houses out there.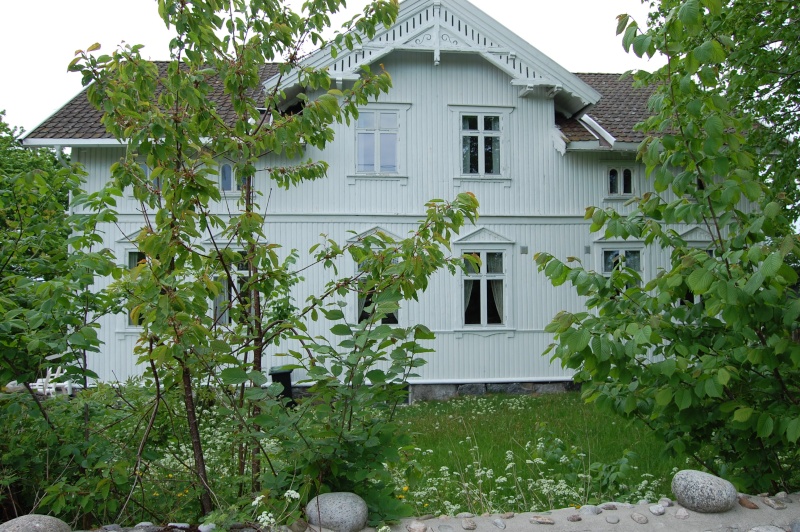 Here you see a pic of the oak forest out there. The whole ground gets covered by those small white flowers that comes right after the blue ones. I know, it sounds silly, but Im not good at names! At norwegian its called "Hvitveis" and "Blåveis". Not far away from us, we saw some Roe deer, but I didnt get to take any photos. I even ran to cut them off, but it was a bad idea.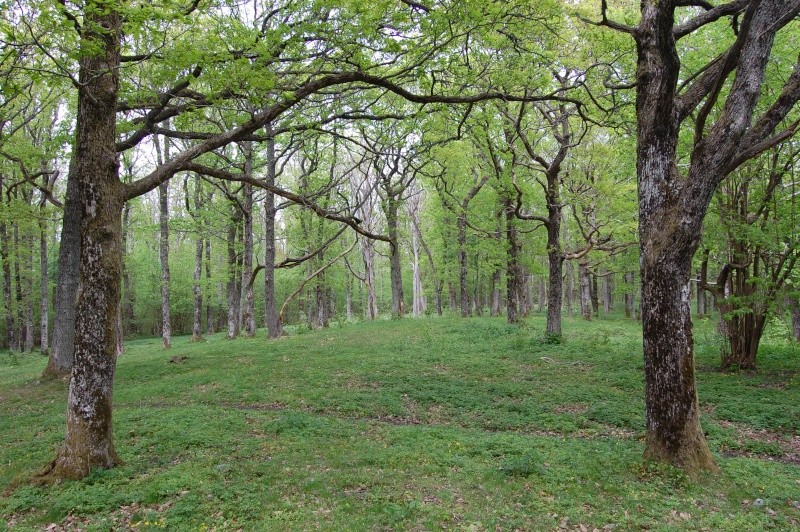 Found a pic of the flowers!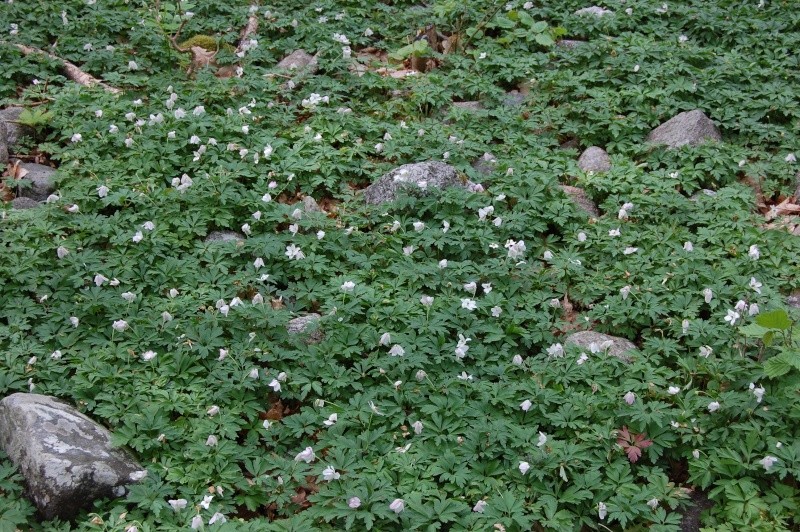 Again, my belowed sitting on an ash tree. (Nice rootspread there).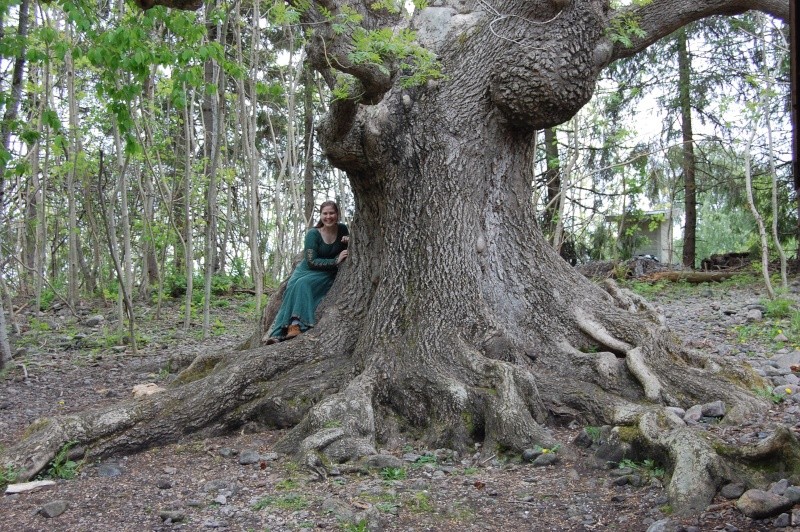 We have two lighthouses there, this is the biggest. It wasnt open for the public today, so I didnt get some pictures from up there. (Everything is big in Norway btw.. )
A fine spot not far in.
Same spot
And last a bush I really wanted to dig up. It was taller than me, and with a very thick trunk. I saw these all over the place.
The whole island is flat, and quite windy most parts of the year, so they keep being low and small, struggling to live.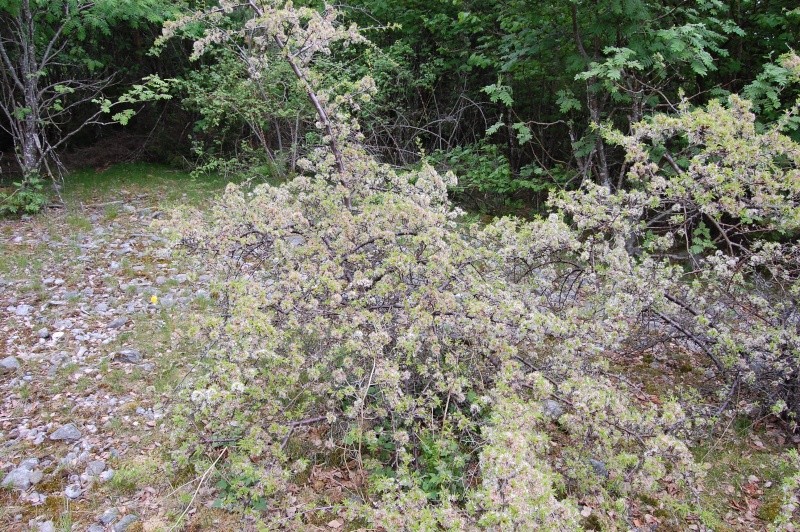 Thats all for this post. Ill keep showing some of the land I live in, if you care to see it. Now that the snow is gone its easier to get up on the mountains etc too.
Thanks.
-Storm

Storm

Member





Wow Storm that is one heck of a nebari on that Ash tree. Great pictures...thanks for sharing.

Mike

Mike Jones

Member





Hi Storm, the flowers look to some sort of wood anemome, may be anemone nemorosa. Looks to be the most beautiful place you visited, so vastly different from our forests down here.
Regards from Craig
A wonderful insight Storm, thanks for posting.

_________________
"It is not the strongest of the species that survives, nor the most intelligent. It is the one that is the most adaptable to change." - Charles Darwin.

Kev Bailey

Admin





Lovely trees and scenes....

Your lady looks very fetching in her gown as well... was there a re-creational event on the island?
Victrinia

Victrinia Ridgeway

Member





Thanks for great replies! =)
It wasnt anything else than a trip, we dress like that at any occasion.


Storm

Member





Storm wrote:Thanks for great replies! =)

It wasnt anything else than a trip, we dress like that at any occasion.
Awesome
... then I envy you both. That would never fly here. If I could get away with gowns every day, I'd never own a pair of pants...lol
V

Victrinia Ridgeway

Member





Hi! Storm!

Nice view you have,...in surroundings that is!
To live a live ay"

Good.....Pictures, i like the perspective!

And yeah,.....sorry for the bad English!

grtz m

littleart-fx

Member






---
Permissions in this forum:
You
cannot
reply to topics in this forum