I had posted a question in the Questions Forum (http://ibonsaiclub.forumotion.com/t17464-flowering-quince-hard-prune) on when to hard-prune a Flowering Quince I got from the nursery. Below are some pictures of that tree.
So that the branches have a better chance of survival, in the last picture I left around 2 to 4 shoots on each branch.

juniper07

Member





The "Double Take" quinces are a very nice variety, resistant to disease (unlike some of the older varieties)

Was it repotted this year? If so, I would just leave it be to get established. Full sun and you cannot allow Japanese Flowering Quince to dry out.

Take good care of it. Don't be surprised at more flowers this year. Next year you can prune more drastically after spring flowering.
Yeah, it's been throwing flower buds continuously and I've been busy plucking them. I've been watering and fertilizing it well, and it's in a good sunny spot.

juniper07

Member





Nice choice of material. I have a double take myself. It has not grown much yet this year since blooming, I'm ''cooler by the Lake'' this spring. Lake effect puts me a week or more behind with some trees. I prune hard at 2 times, right after flowering, and or in early August. Quince tend to have a growth spurt toward the middle of August, pruning just before then is good opportunity. Provided it needs to be pruned for design.



Leo Schordje

Member






juniper07

Member





You're in good shape now. You can prune drastically next spring either early or after flowering whatever fits in with your training plan. (but if you do it early you will remove most of the flower buds.)
should have added:

I live in Central MD and can pretty much depend on my quinces getting spider mites every year. I spray with a mix of neem oil and gentle soap and it does not harm the quinces. (But never spray oil mix in the sun, place your plant in a cool place with complete shade). Again, the Double Takes are more resistant than some of the older varieties.
This plant got a lot of aphids this year along with the Red Chojubai in my collection. I just depended on spraying high-pressure water, but it doesn't remove all the aphids. Once or twice I also tried spraying with a very dilute solution of lime-sulphur, and that partially did the job.

Neem oil sounds like a great idea; I'll try it next year.

juniper07

Member





Here's an update: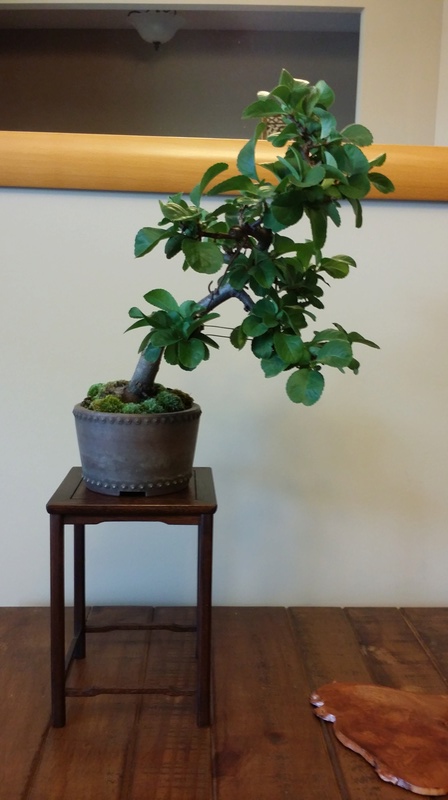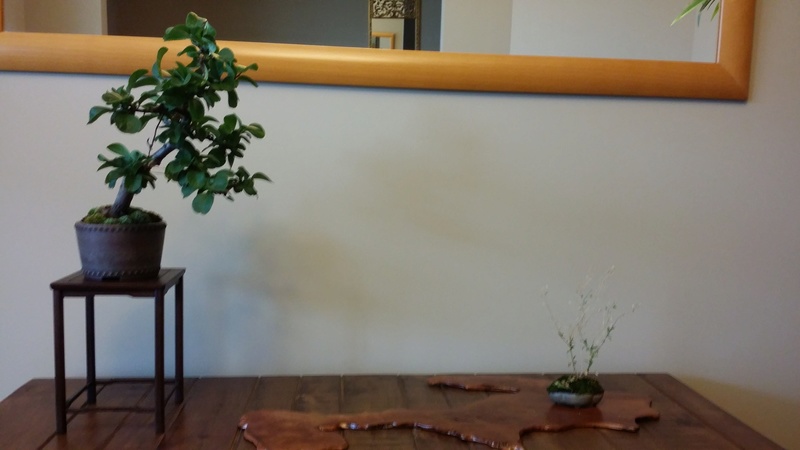 I know the pot isn't ideal... come this spring the tree will be repotted in a more suitable antique owari yaki pot.

juniper07

Member





No, no, if it flowers, everyone will find the pot OK


AlainK

Member






---
Permissions in this forum:
You
cannot
reply to topics in this forum