This pine I found searching for Junipers, what was pleasantly, this tree had double the branches as any other that where to sell.
The trunk had a nice root curving on it too, these I like to expose in the future.
I took off the needle on the trunk, I changed the medium from rice husk to lava sand/compost ratio 3-1. As seen on the root picture, the medium had some dry spots in the husk.
The tree will be left alone until it has adjusted, then I will start bending it down to start the cascade. They are quite easy to bend but I still lack the desired experience.
I got one tree done 2 years back, pictures to follow (different topic). Any tips are highly welcomed. Again same like Juniper, pines are not native to the tropics, the seasons are missing, therefore new cones are coming at will, at any time, here my question, when do you actually cut the cones correctly on white pine? On my other tree I did it without experience, some have split and build new shoots (1-3) and others are only one. Any tips welcomed.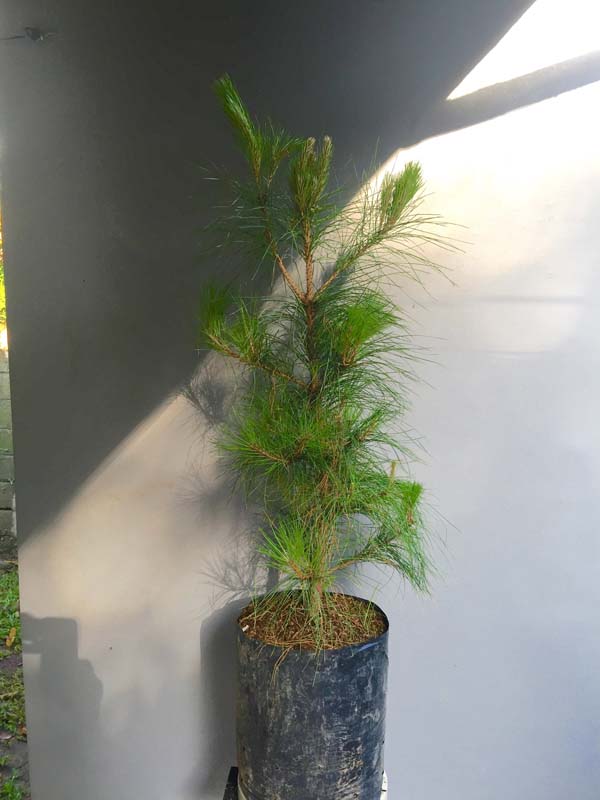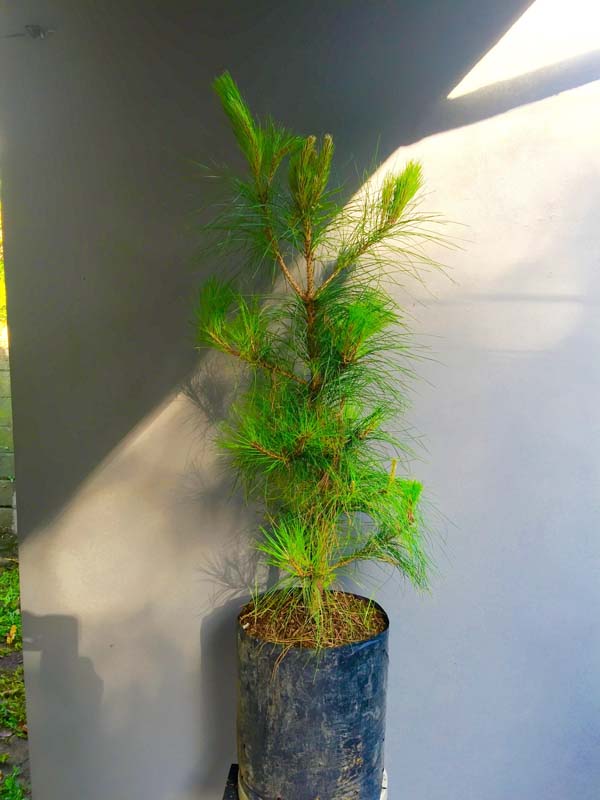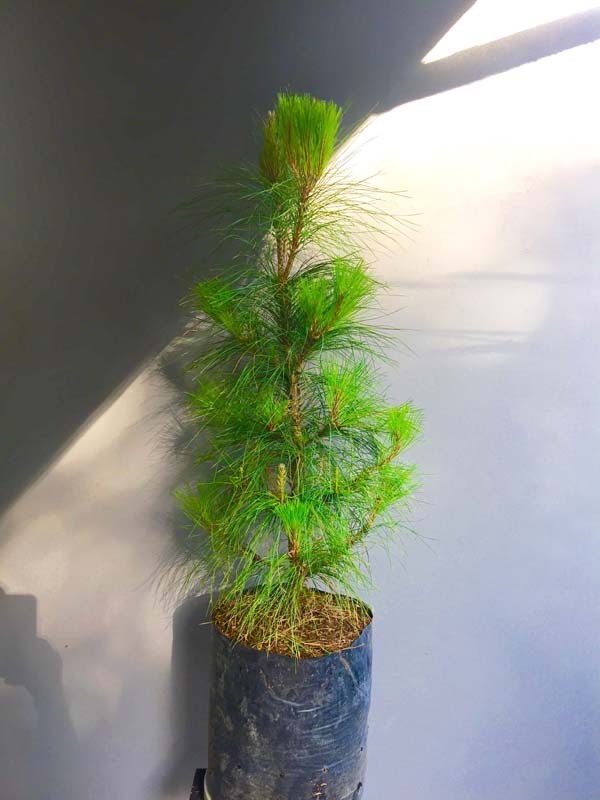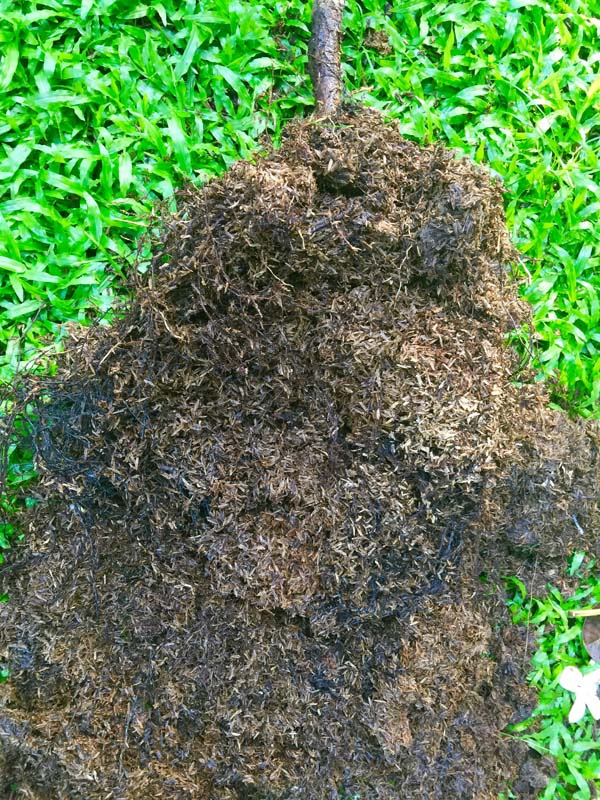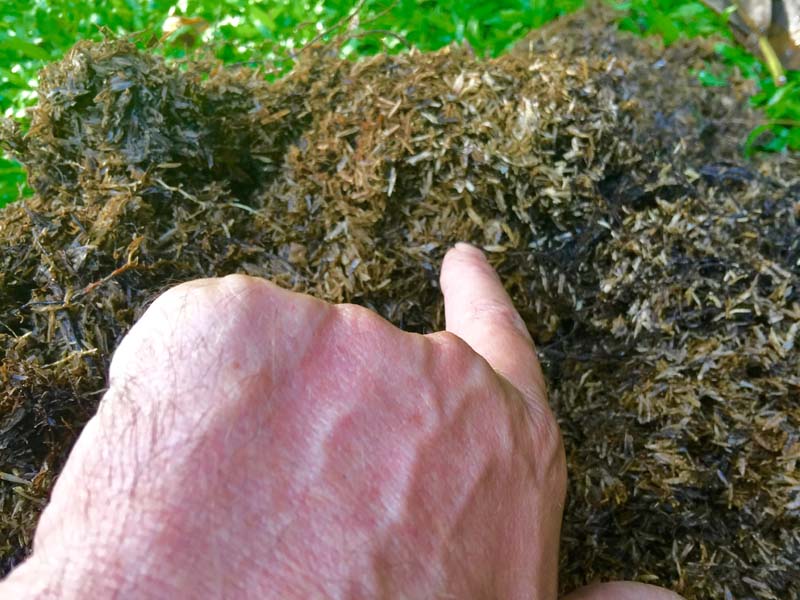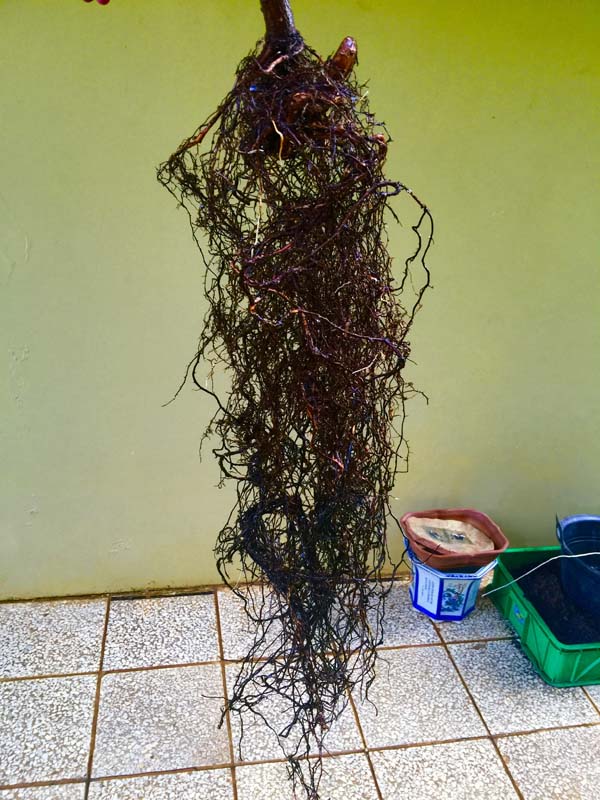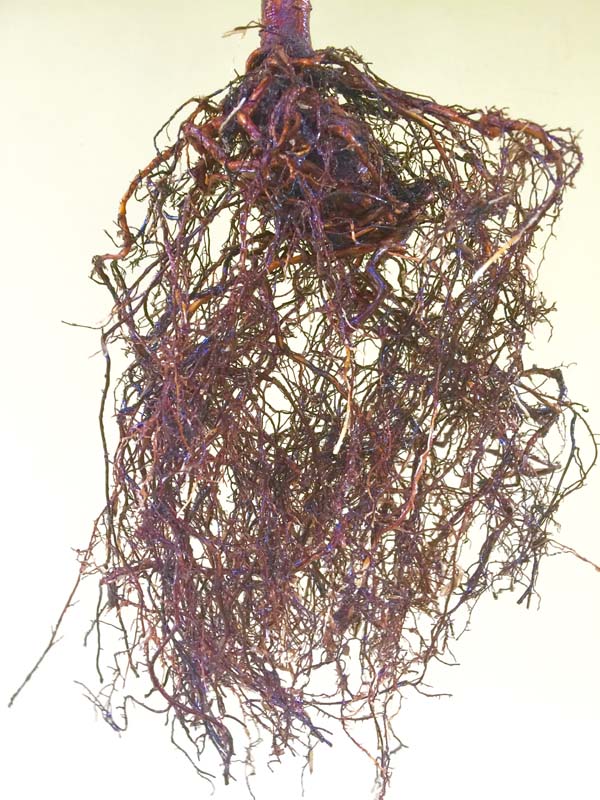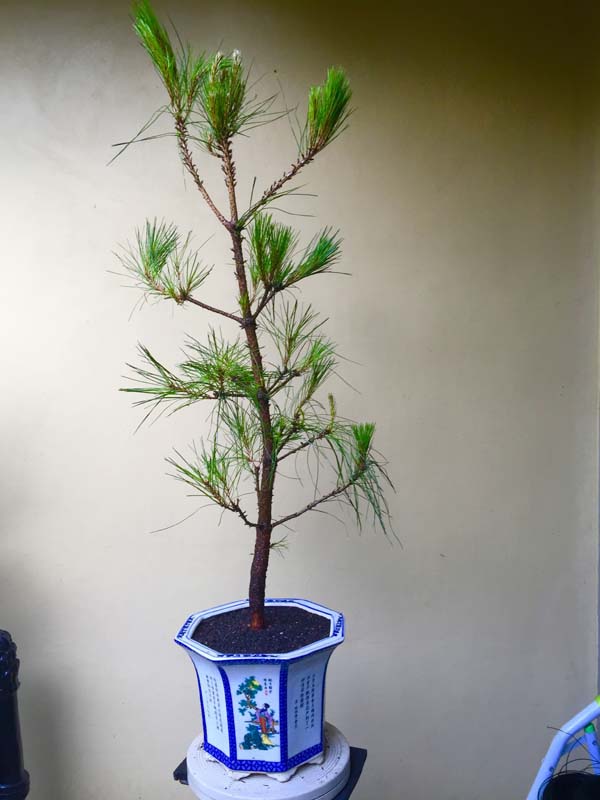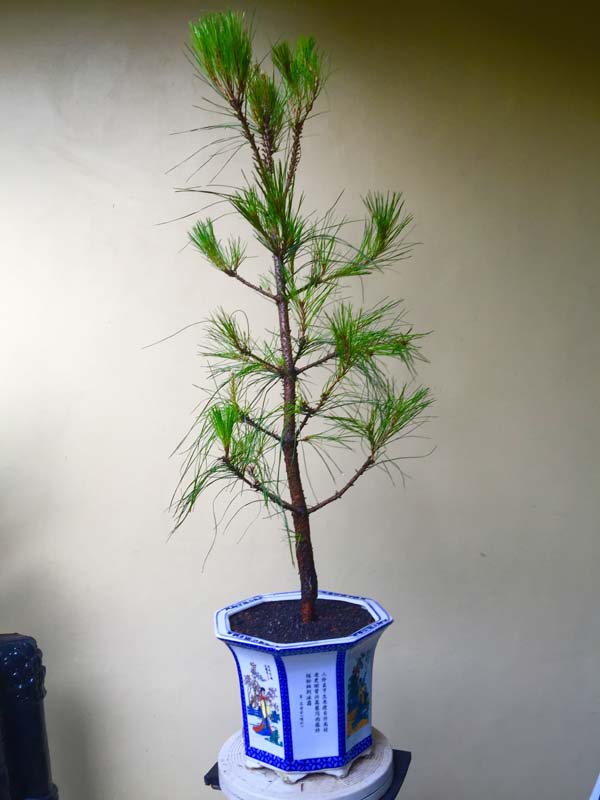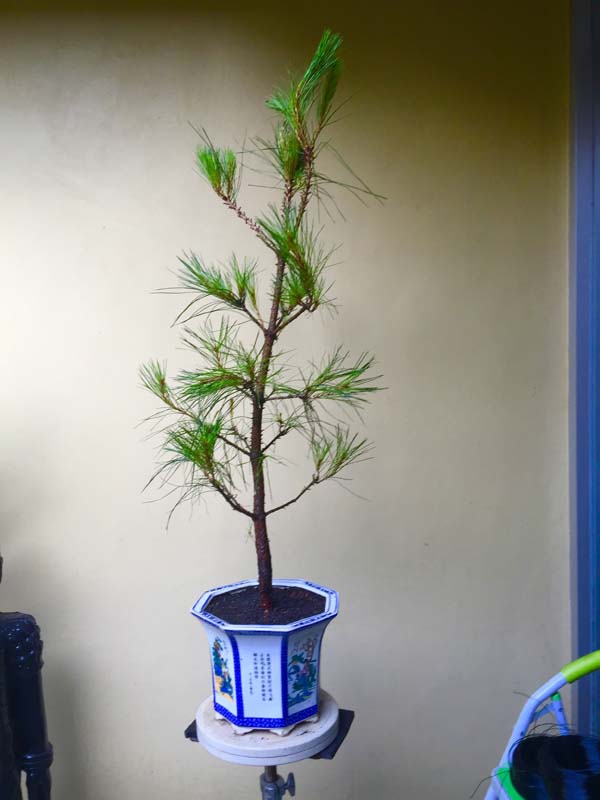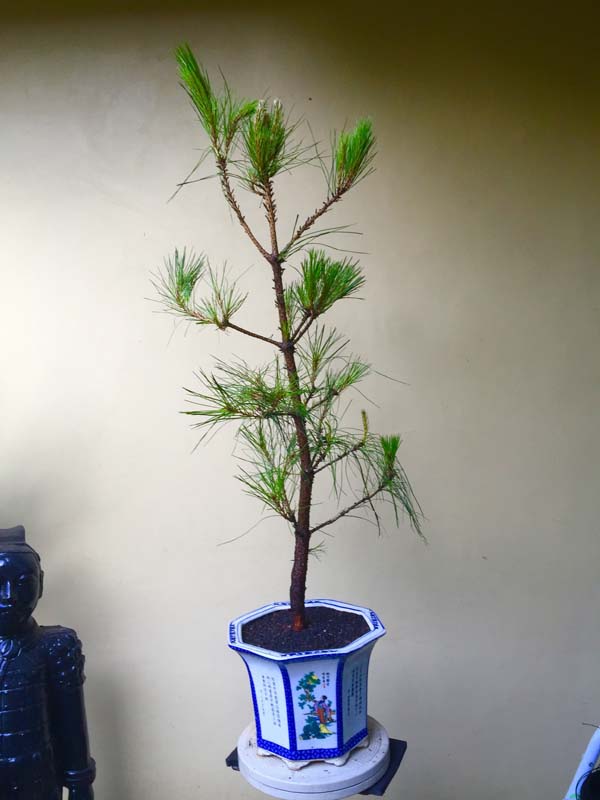 I posted this same topic on another forum, they say it may not be a white pine, so let see what they come up with, that may change the handling on this tree.
Any suggestion??
I plan to develop, the side branches, when the cascade comes down, after the root system is strong enough. The needle on the main trunk will all die off during bending, if I would not have taken them off, they will when the wiring take place.
I started, this tree 2-3 years back with an Indonesian friend he gave me some input, but it is just hanging in there and for sure its not treated right, so I am looking for positive suggestions to get the new one on its way.
[attachment:1]IMG_0205.jpg[/attachment]
[attachment:2]IMG_0206.jpg[/attachment]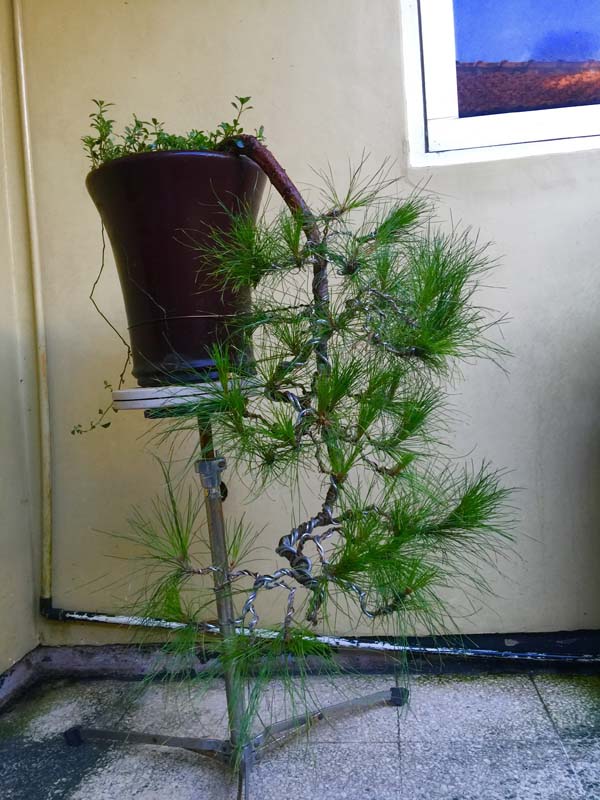 assuming you recently did all that work, the main thing i would do is: nothing.

just let it recover for now... generally speaking, it is never a good idea to immediately bare-root a pine... the soil it came in should be gradually removed over several years and subsequent repots... pines tend to have a symbiotic relationship with their substrate due to the presence of mychorizza (sp?), so if you did not introduce any when you did the repot, i would suggest doing so (if it is not too late)... just sprinkle it on the soil and gently work it in with a chopstick...

while it is recovering i would definitely find out exactly what it is and then plan candle/needle work accordingly (again - after recovery)

thats all i can offer as pines are not my strong suit (yet) but i am learning...
_________________

AAC Original Milwaukee Wi. Chapter - North America
aka beer city snake
link to ARBOR ARTS COLLECTIVE BLOG

kevin stoeveken

Member





Thats good information, thank you, I could for the new one take soil of the old, than make a worm/pine mychorizza cast energy mix, that would spread then everywhere in the new soil.
Thanks for the tip, will do it first in the morning.
Here an update, the pine is doing just fine, the treatment of Garden Tee and applying some soil of my previous pine, the scrub and some red worms have an positive impact, all clear for the tree its growing. New buds are showing, and candles are growing too, one candle on top must have got hit, that is all whats not good.
I moved the plant from little afternoon sun, to the other side, that gives 3 hours morning sun, in a week or two it goes full sun.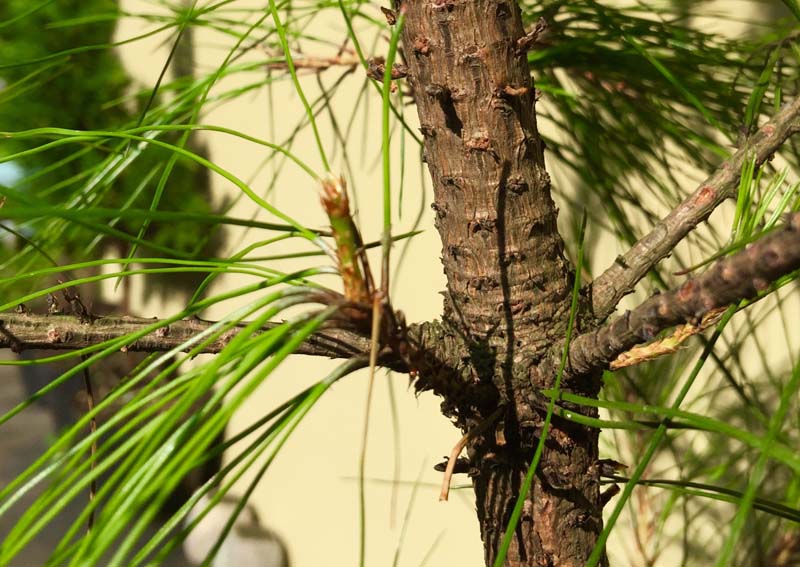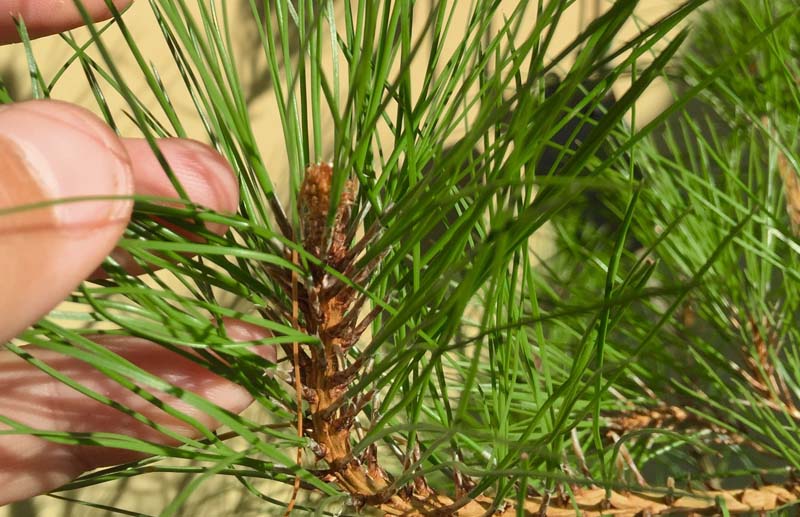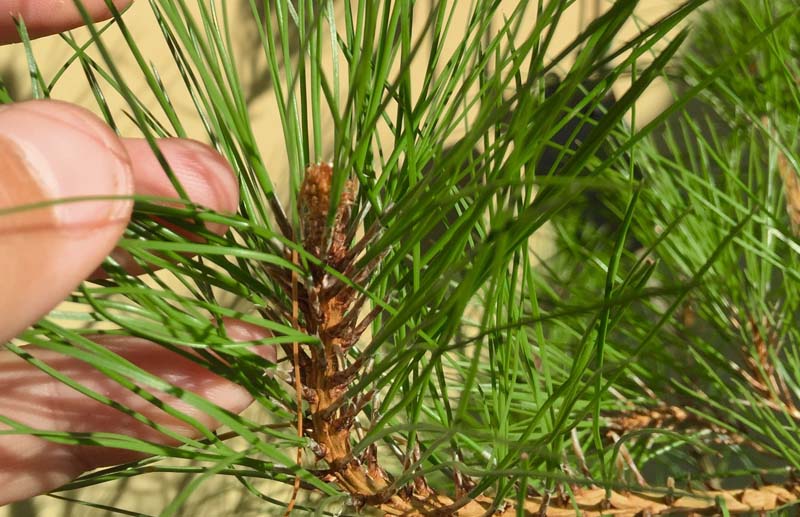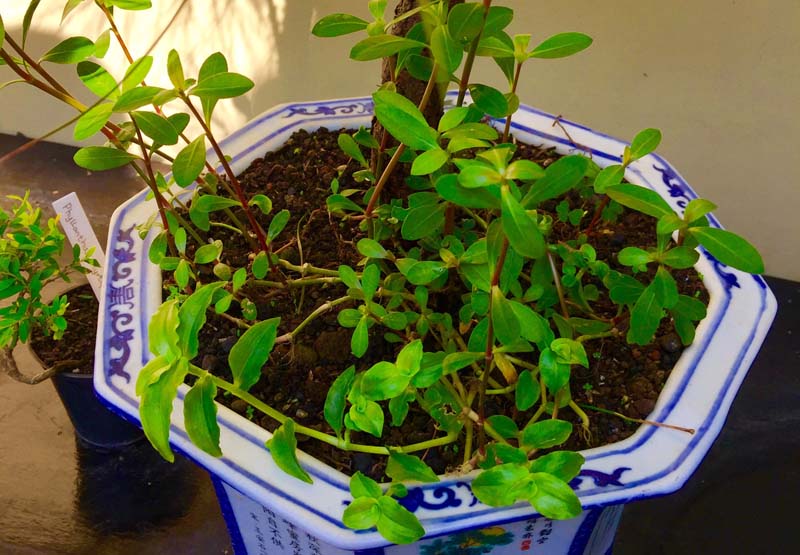 ---
Permissions in this forum:
You
cannot
reply to topics in this forum