Page 2 of 2 •
1, 2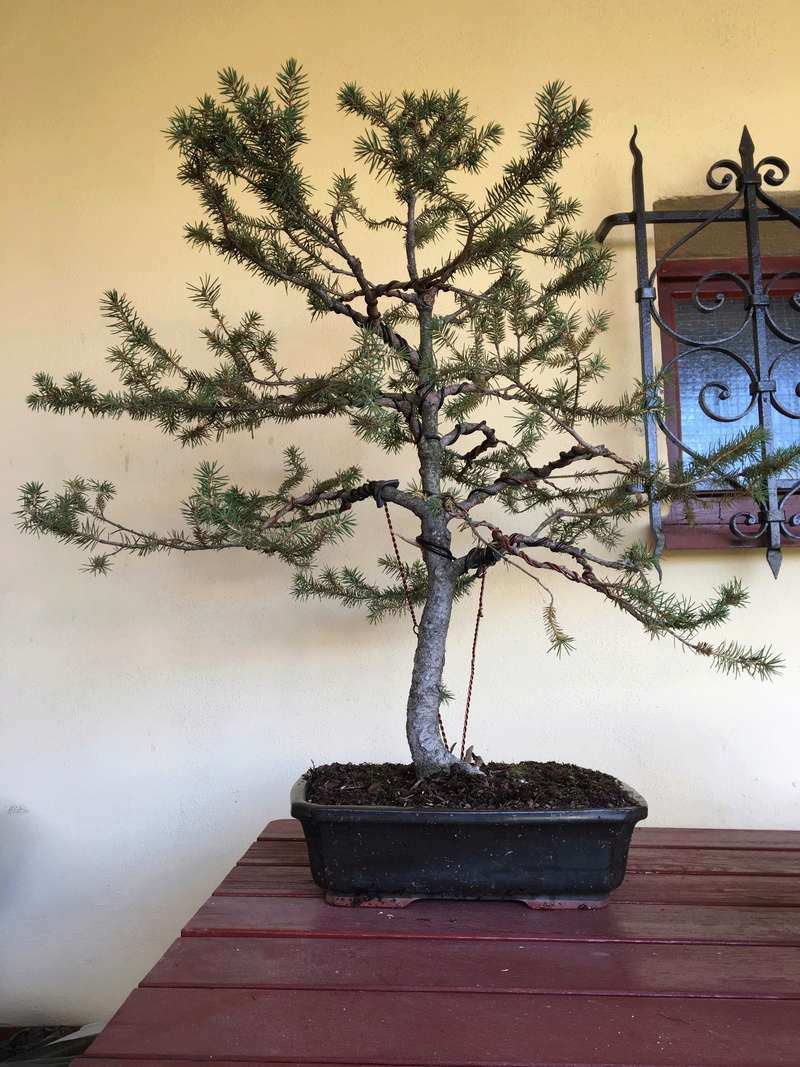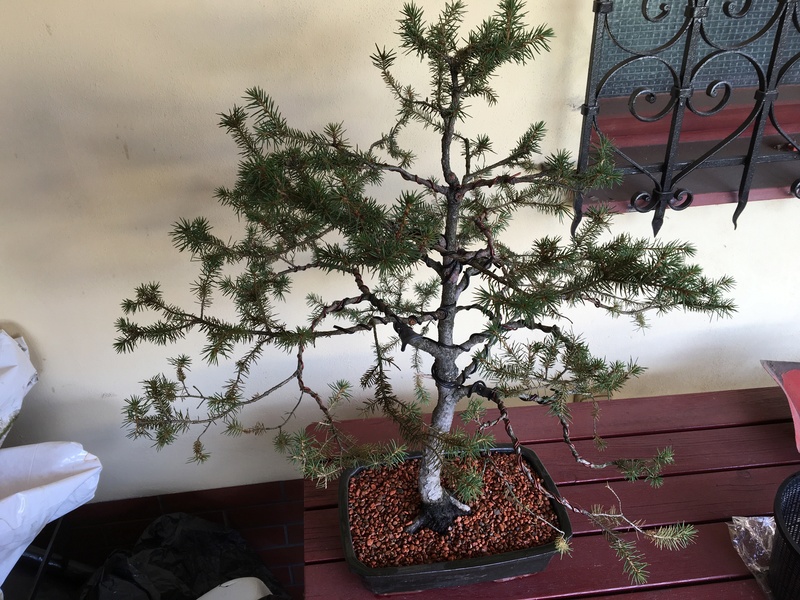 Hello everyone, today I repotted my spruce, the pot was full of roots, everything entangled, so it was about time.
The one thing I would like to work on this year is bringing the foliage closer to the trunk, the tree has quite a lot of buds placed a bit closer to the trunk, so once all of them open and the first flush of growth hardens, I'll do some pruning to make it a bit more compact.
One thing I am worried about though is the fact that on most levels, there are usually two branches at the same height but I am not sure about whether to cut some of them or not, I still think that would be too little of them left on the tree and it wouldn't look good. What do you think?
Yes, it's a bit of a problem, although perhaps a bonsai doesn't really have to match all the norms of Japanese bonsai.
Having it backbud on 1,2,3 year-old branches requires "advanced" technique (google "Harrington + picea), and it's even more difficult on older branches.
But it's got a promissing nebari. Perhaps bending down the branches even more (a 30° angle to the trunk) would give an impression it fills out more: picture yourself an umbrella. When it's open, then when you unfold it it looks as if there's more fabric between the "spokes", the "rods", whatever you call them


AlainK

Member





Page 2 of 2 •
1, 2

---
Permissions in this forum:
You
cannot
reply to topics in this forum