Hello All,
here there are other stones of Rafael, enjoy: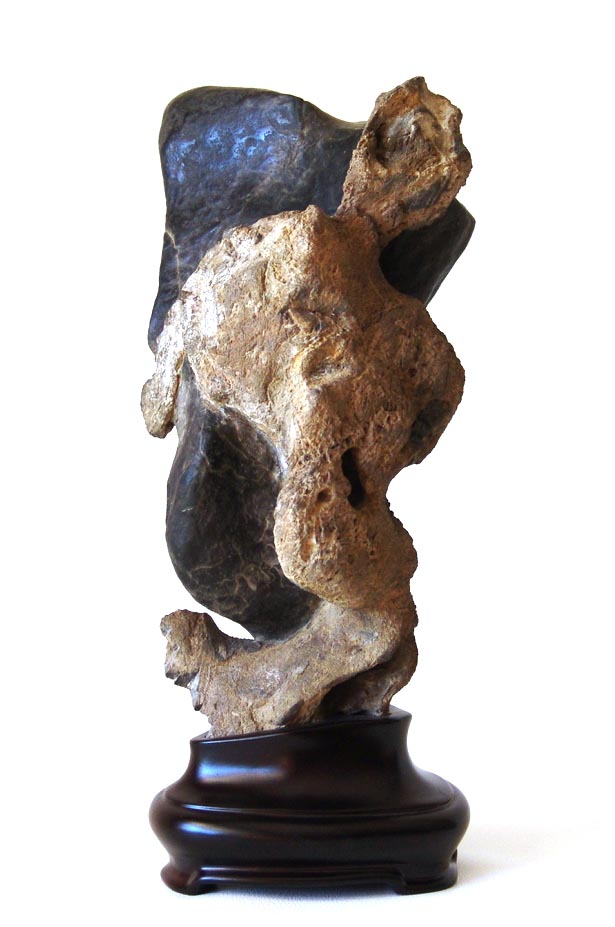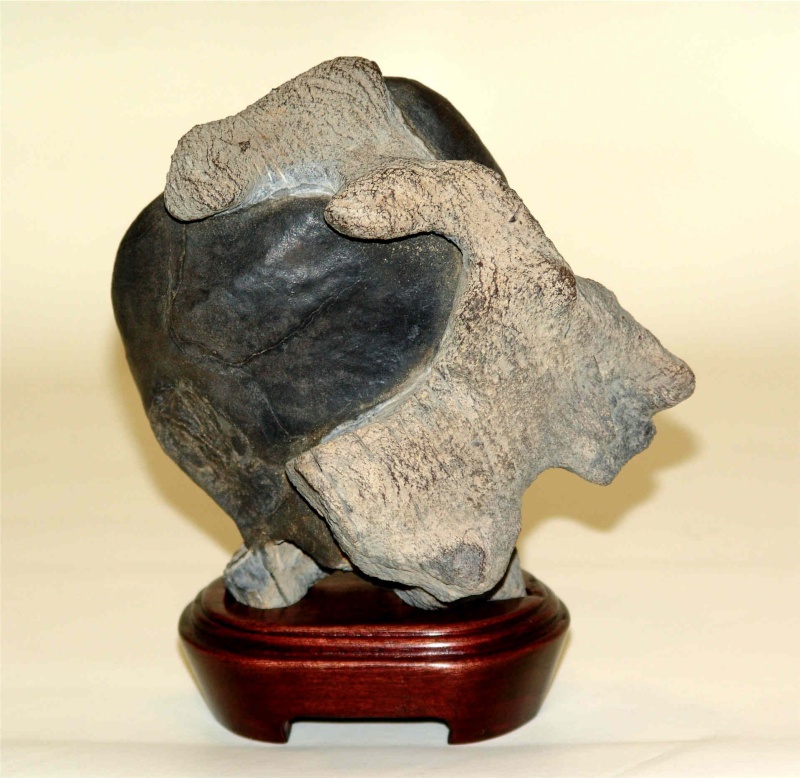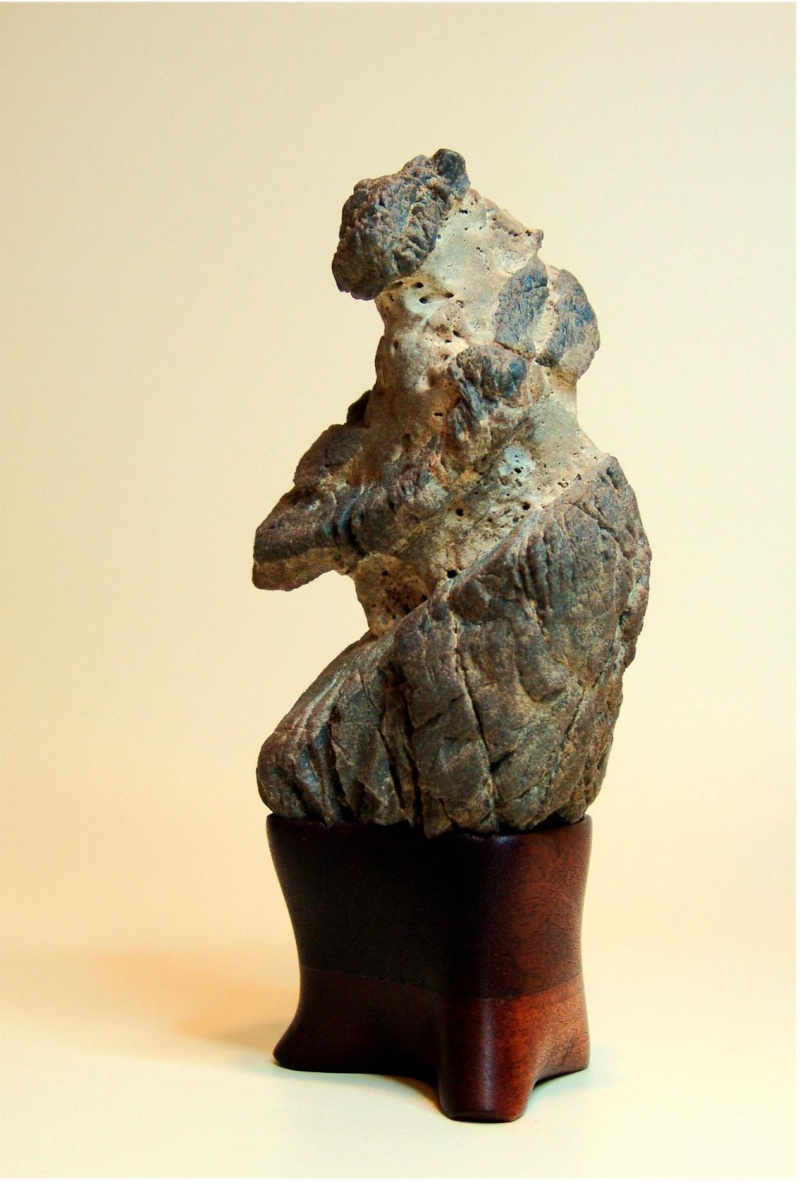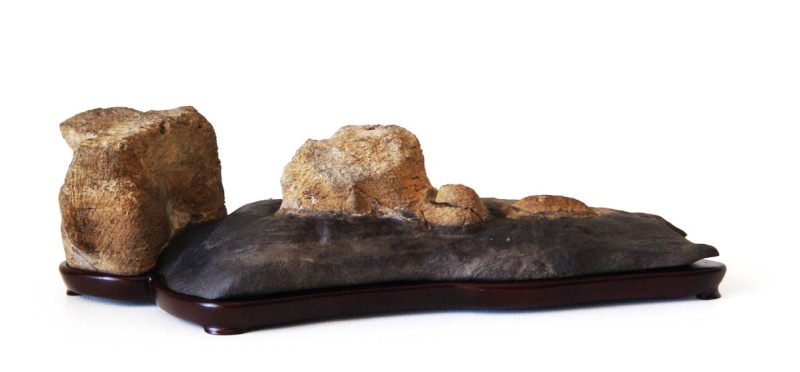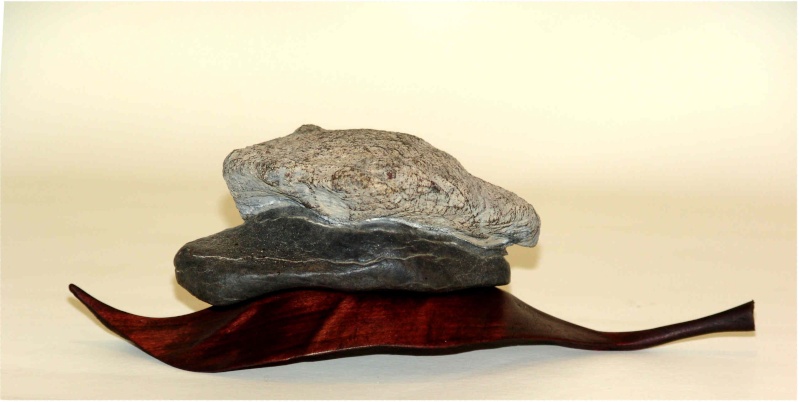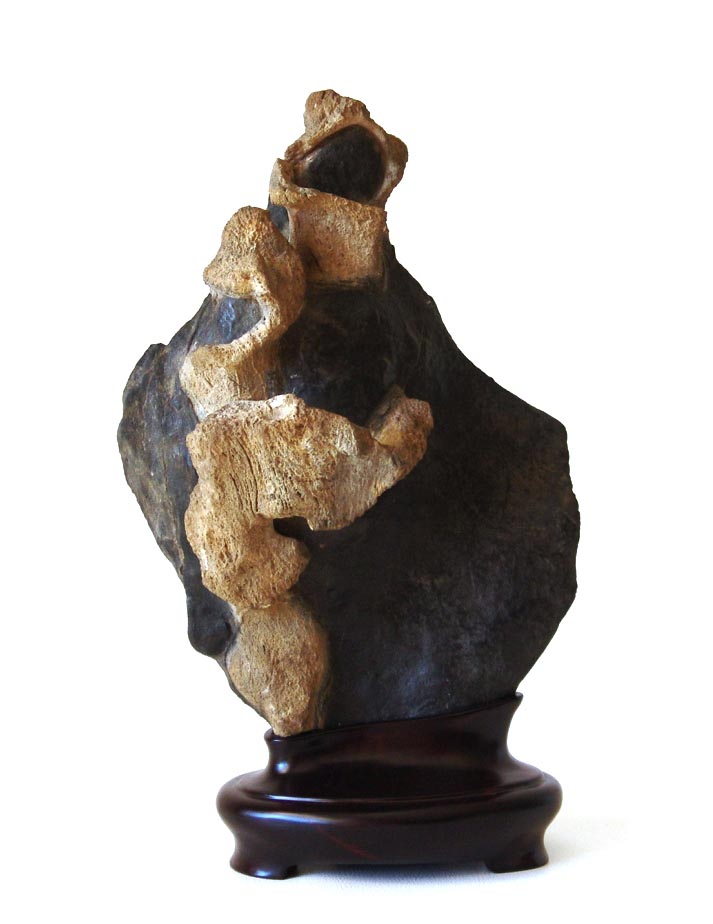 marco
The first stone recalls the legend of Prometheus for me. The seats for each stone are wonderful in fit, finish & reserved style.

_________________
... visit the U.S. National Bonsai & Penjing Museum, Washington DC USA-- http://www.bonsai-nbf.com

Chris Cochrane

Member





Chris,

this first one has been called by Rafael: the suiseki's collector!

marco
Hi Marco.

If Rafael has shared names for these stones, please share his insight. I look to the stone first and find a personal engagement; then, I look at the tag in exhibits to learn of the owners' impression. Often, the owner who has lived with a stone has a more compelling title. No naming encourages viewer participation in personal perspective.

Sometimes, I prefer the image I saw before reading the owner's title-- it remains my own impression & doesn't attach to any stone unless the owner shares it.

We agree. A stone's owner should maintain or establish its history rather than a stone having innumerable references. Over time, a well-recognized name will affect the impression one gets of a stone such that even a questionably-conceived name will give many viewers a similar impression. A poetic or scenic naming helps seeing the stone similarly. It doesn't help seeing a stone's potential array of interpretations. Thus, some stone enthusiasts & groups of enthusiasts choose to not include poetic or scenic titles in stone exhibitions & encourage each viewer to look for their own impression.

The 'naming' of stones has been discussed exhaustively in internet threads & articles. California Aiseki Kai has published articles on the pros and cons of 'collector's naming' & of 'classifications' in their newsletter when deciding on club practice. There is great variation without a decision on discipline in naming or not naming stones. In my region's Potomac Viewing Stone Group, a collector's naming is allowed but not required for tags in public exhibitions.

Rafael's naming would be thoughtful as his respect and sensitivity to stones is obvious from their presentation.

Thanks, again, for bringing such an exceptional exhibit to the IBC forum. Is your French stone forum open for visitors to read, Marco?

_________________
... visit the U.S. National Bonsai & Penjing Museum, Washington DC USA-- http://www.bonsai-nbf.com

Chris Cochrane

Member





Hi Chris,

After many years of "suiseki mania", now I can agree with you, naming a stone is something close to each person, so you cannot
force a viewer to accept the name you want. In Suiseki environment it is better to leave viewer to choose a name if he needs
without conditions or obligations, because the actor isn't the owner but the viewer: you show your feelings in a exhibit but the viewer
must find your soul according his sensibility and culture! That is what I think now.
Rafael named only this one, no another stone.
I'm translating two files from Spain and French to English on daiza maker, you must give me one week at least, because there are many words.
When I will finish, I will let you know.

The French Forum isn't open to read, you must subscribe, with another friend we activate subscriptions, but it is necessary to know French.
If somebody needs to join us, the address is :

http://www.forumsuiseki.org/forum/index.php

here my username is : lingbi

Take care,

marco
---
Permissions in this forum:
You
cannot
reply to topics in this forum