My friend Andres Bicocca works with desert plants which are very difficult to make bonsai
Some in the pictures are Jarillas ( Caricaceae)
He is self-taught about bonsai.
He has a book spanish-english, If You want a electronic copy free to ask
Best regards Alejandro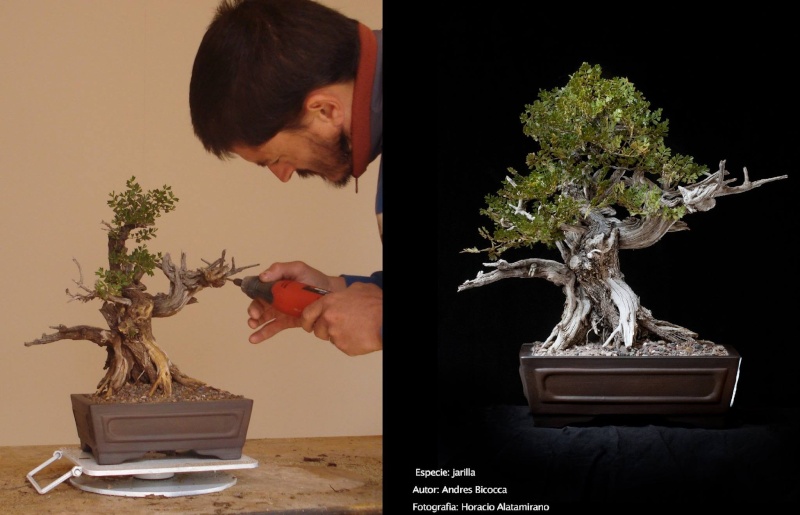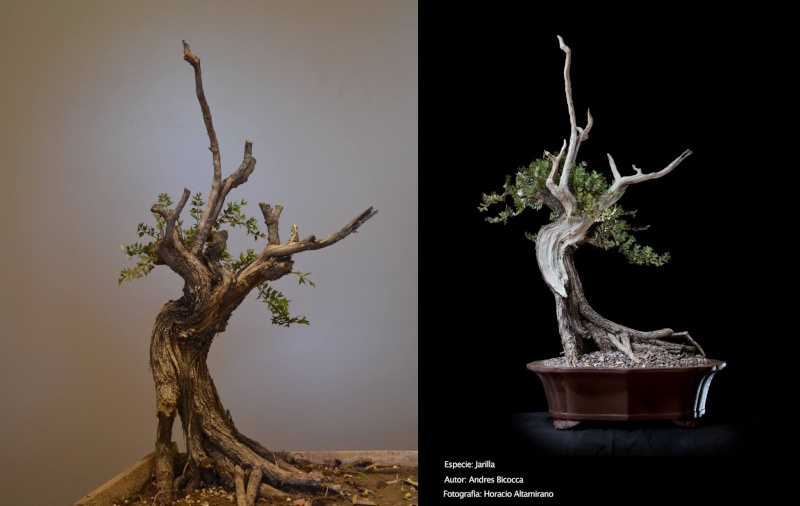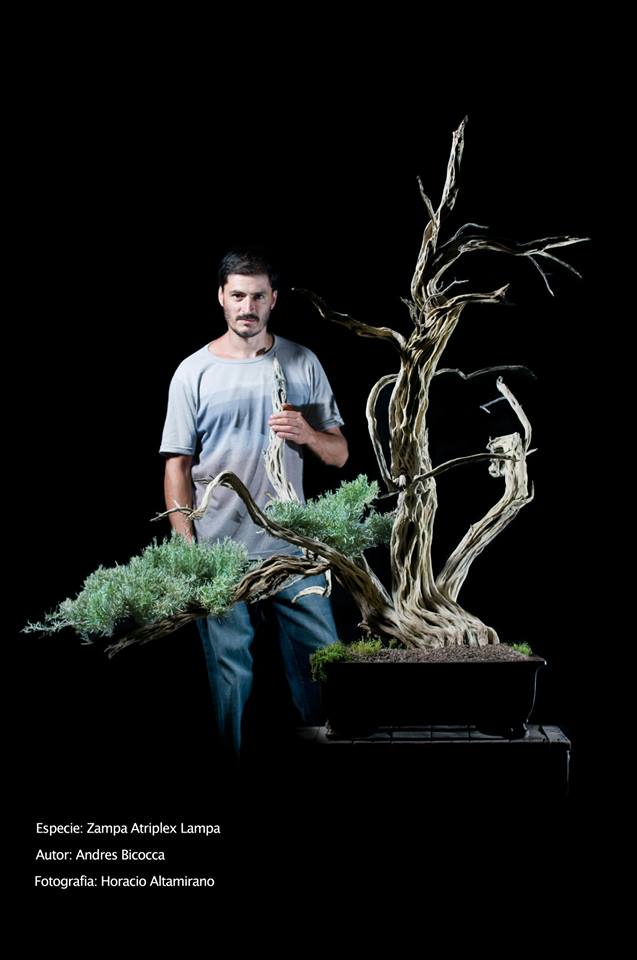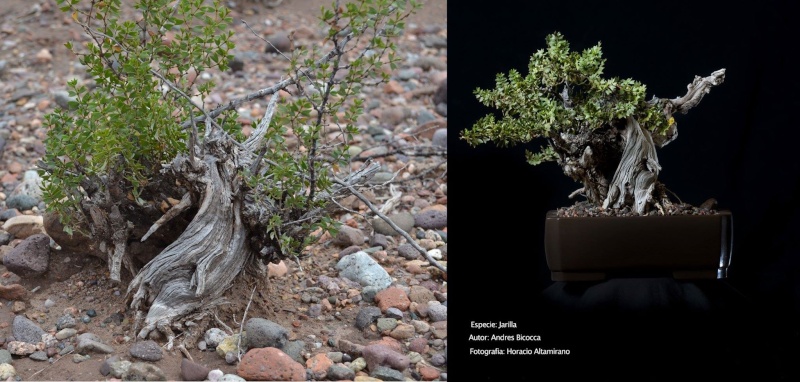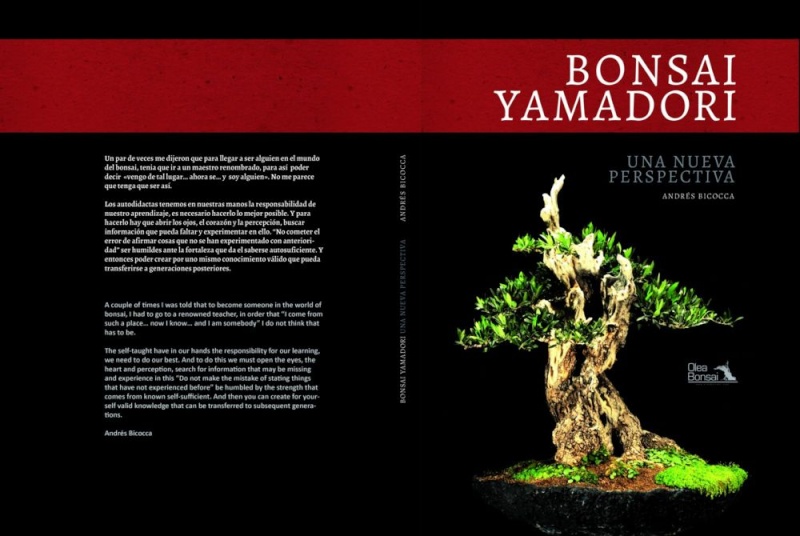 abedini

Member





Well I must say. Andres is a miracle worker, and I'm not talking about myself... hihi hhihi

To even try to remove desert plants and transplant them is monumental... Desert plants normally have very deep roots and survival rate of transplant is almost 0.

And then his trees are really spectacular! I would love a copy of his book.

Thanks for sharing
Love and Light

Andre Beaurain

Member





Wow, beautiful trees. And very interesting species to use. I had never heard of Jarilla, a genus of less than a dozen species related to the papaya. Neat. The last is the Argentina species of Saltbush. In the USA deserts we have a species of Saltbush too. Very nice trees, thank you for sharing.

Leo Schordje

Member





Hi this is the link for the book. (pdf)

Book

http://www.escueladebonsai.com/biccoca.pdf



Please see it.

Best regards Alejandro

abedini

Member





---
Permissions in this forum:
You
cannot
reply to topics in this forum