hello,
Here's a maple evolution I acquired in October 2012 until now (October 2014).
I change the container and start shaping this spring. I think the change to a flat pot in spring 2016.
Knowing that I live in the south-east of Belgium (USDA 7) believe that I can do the formatting (pruning, wirring) this fall or should I wait until next spring?  The trees are placed in a cold room without freezing during winter.
Same question for other maples.
Thank you all
fall 2012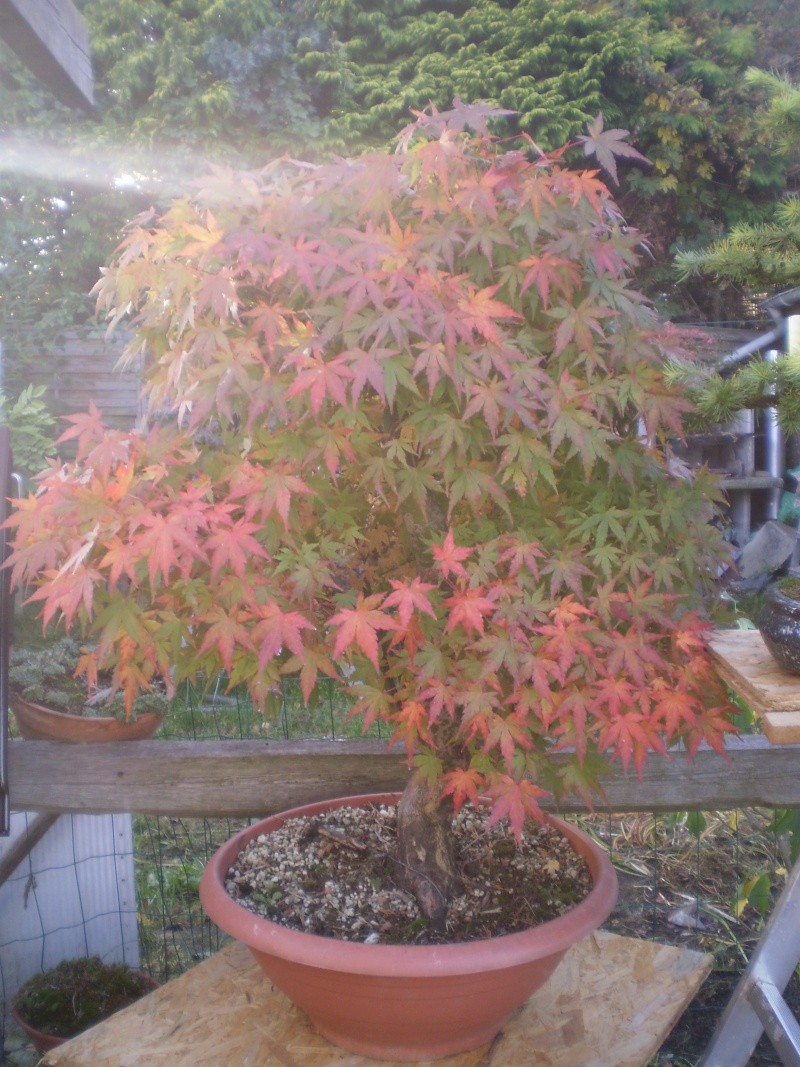 spring 2013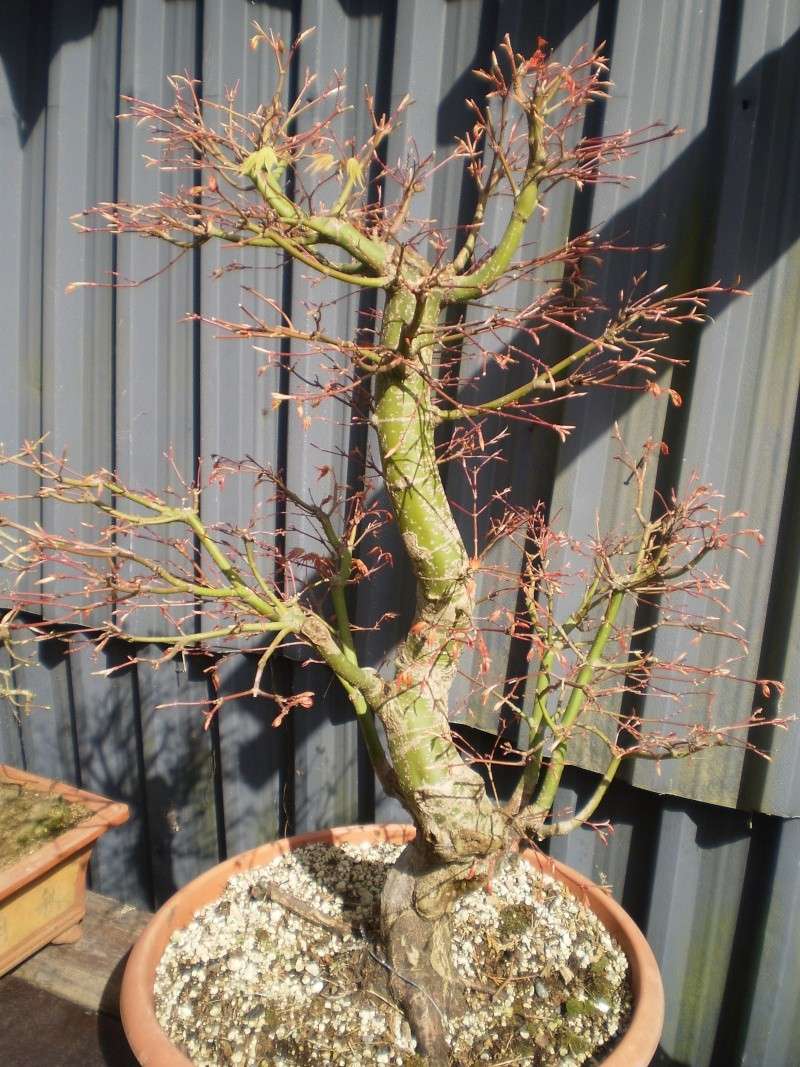 summer 2013
summer 2014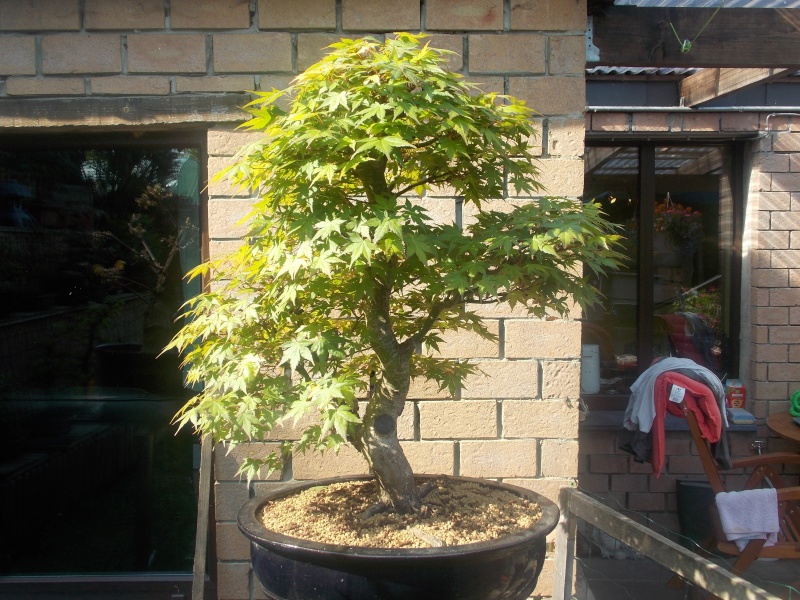 October 2014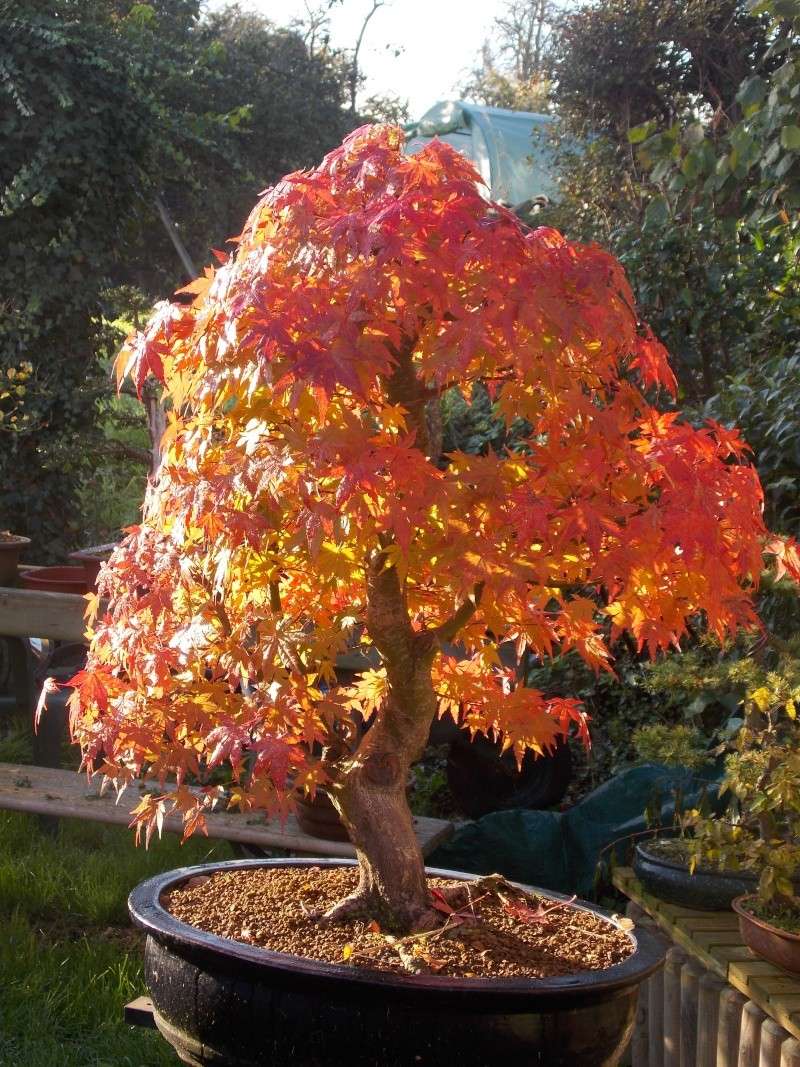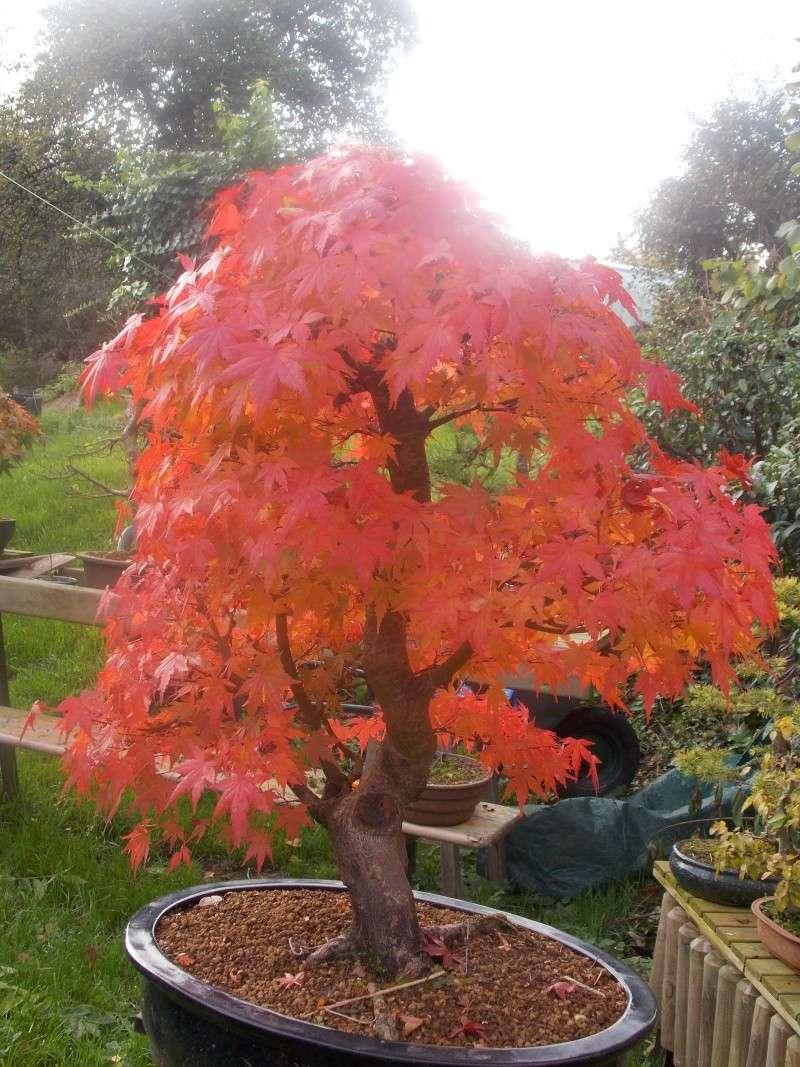 Numa

Member





Very nice progression Numa.
Your tree is beautiful, I dont know anything about maples, struggling to grow them here. But you are doing very well indeed. Im not sure if the double crown works tough?
I cant believe this beautiful tree already had 189 hits and not a single person made a comment....

Geez guys how many free laoders are hanging around here? Common, these people take time to show you something, the least you can do is say nice or terrible or give some constructive critisim...but to say nothing.... sis !
Sorry Numa I had to say something...
Love Light and Awakening people! hi hi

Andre Beaurain

Member





I only have 2 maples. Lots of elms. I prune and wire late winter/early spring.
Nice tree by the way.
Andre bringin the wood!

I don't grow maples either, but when I look at this tree my eyes are drawn to what appears unnatural- the scimitar-like branches going up the left side. Maybe it's only a trick of the light? But if not, either by clip n grow or wiring they need to bow the other direction at some point, yes?

Precarious

Member





Hello and thank you for your constructive comments.
Andre, thank you for your comments regarding the "curious", it had to be said.
The second head (the right of the two) was cut last spring
I expected that the leaves have fallen and I place the wiring for correct line of the tree
Thank you all

Numa

Member





Hi Numa

Very nice tree.

There is an opinion that the best time to do general pruning on Maples is in autumn, just as the leaves are falling (so pretty much around now). This is because they supposedly bleed heavily if pruned in spring which can increase the chance of die back.

This is the approach I've taken with mine and it seems to work fine. I also leave mine out all winter to freeze, although it may well be colder in Belgium than it is in the UK.

Regards

Richard

Richard S

Member






---
Permissions in this forum:
You
cannot
reply to topics in this forum