I finally got a chance to go visit Jim Smith's Dura Stone Bonsai Nursery and it was a wonderful experience. Jim opens up his nursery and has a free workshop the 4th Sunday of every month so I was able to go this morning. Although the weather guys said it was going to rain all day, I risked the 2 1/2 hour trip from Miami and it turned out to be a beautiful day. Jim showed up early in the morning which made the experience even more enjoyable. As you can see by the photos his nursery is very well stocked and I ended up purchasing 3
Ficus salicifolia
, a
Bucida spinosa
and a
Portulacaria afra
. Pictures are definitely deceiving as the specimen
Ficus salicifolia
pictured below are all at least 2 man bonsai. Enjoy
[img]h[url=http://www.servimg.com/image_preview.php?i=11&u=14428217]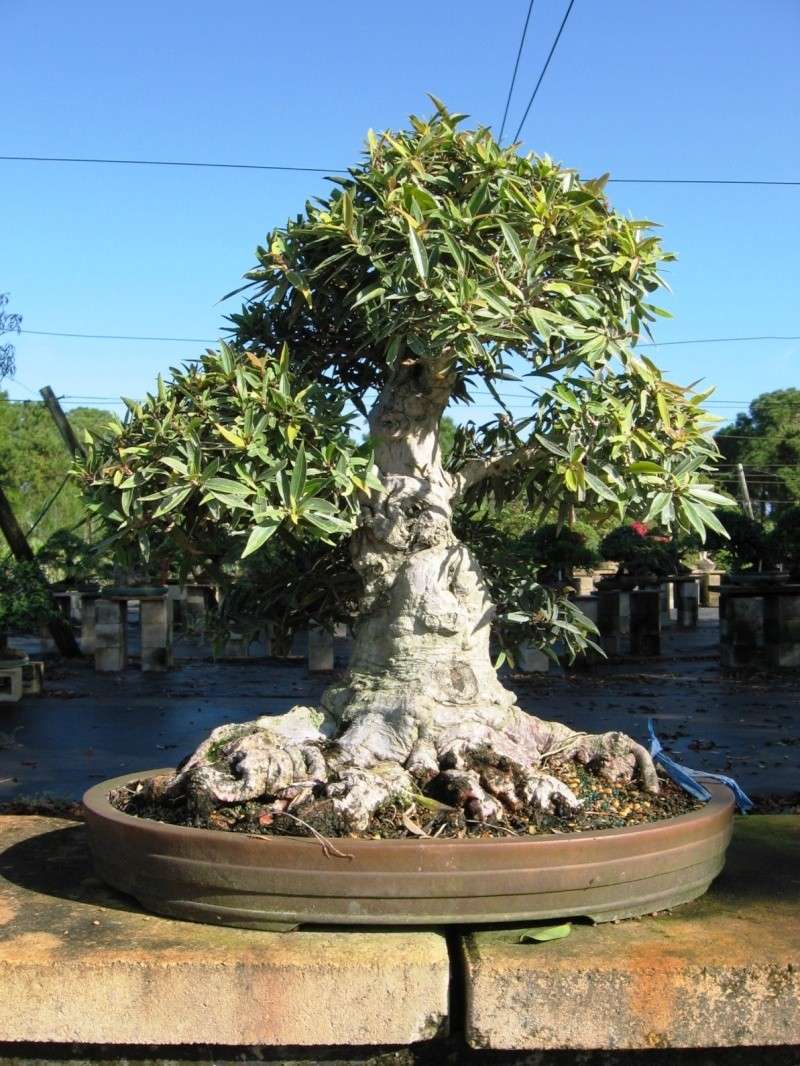 ttp://i82.servimg.com/u/f82/14/42/82/17/sign11.jpg[/img][/url]
[[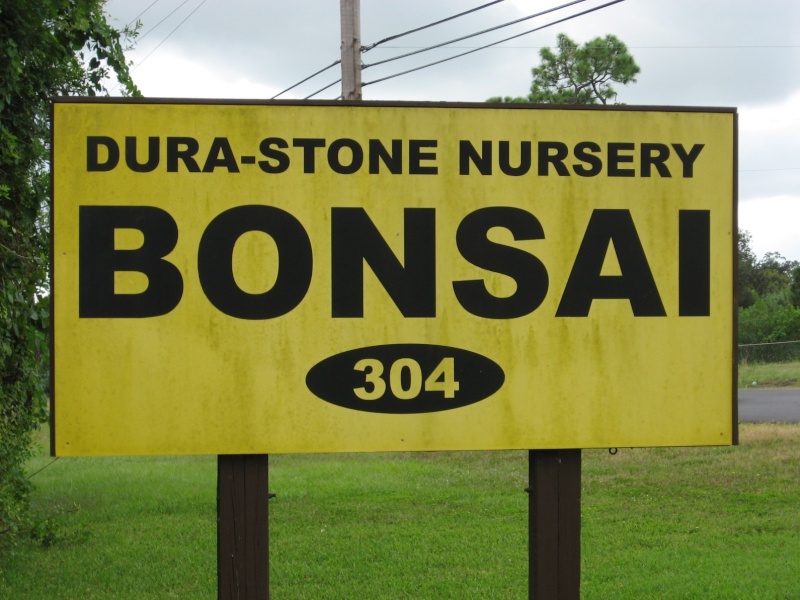 url=http://www.servimg.com/image_preview.php?i=20&u=14428217]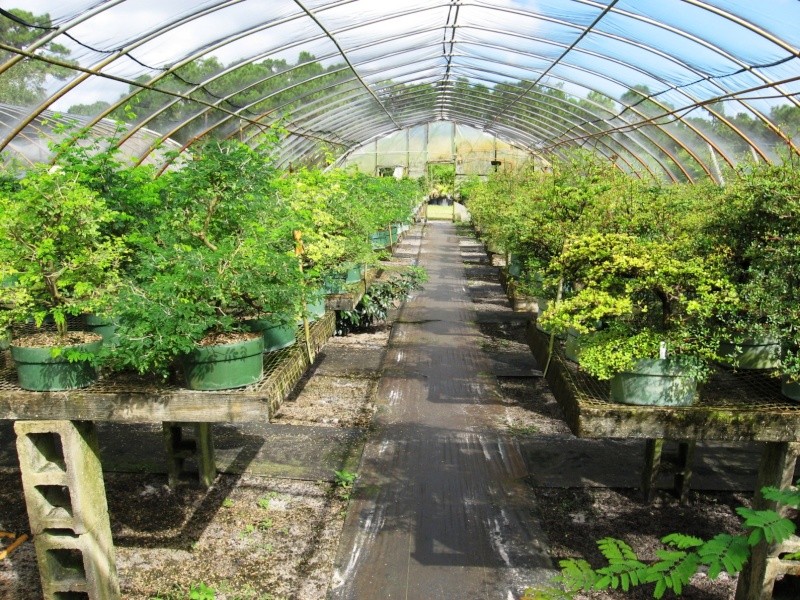 [/url][u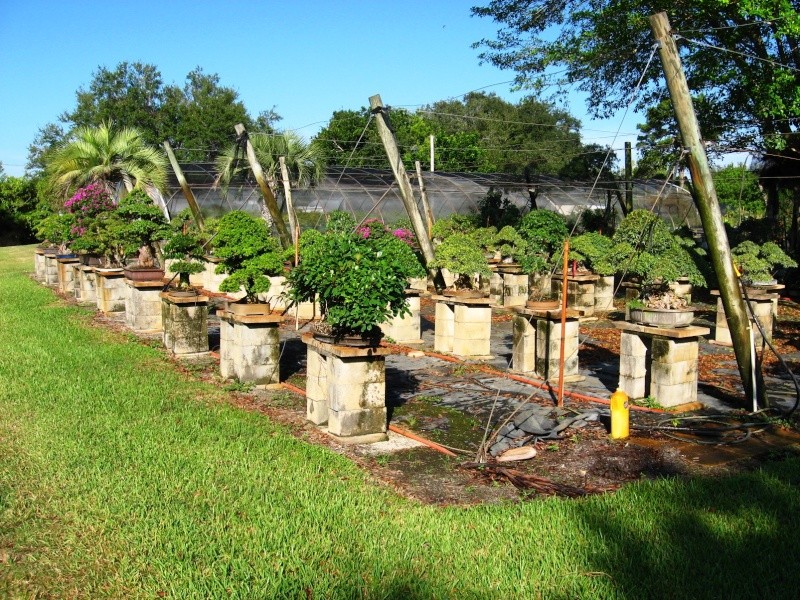 rl=http://www.servimg.com/image_preview.php?i=18&u=14428217]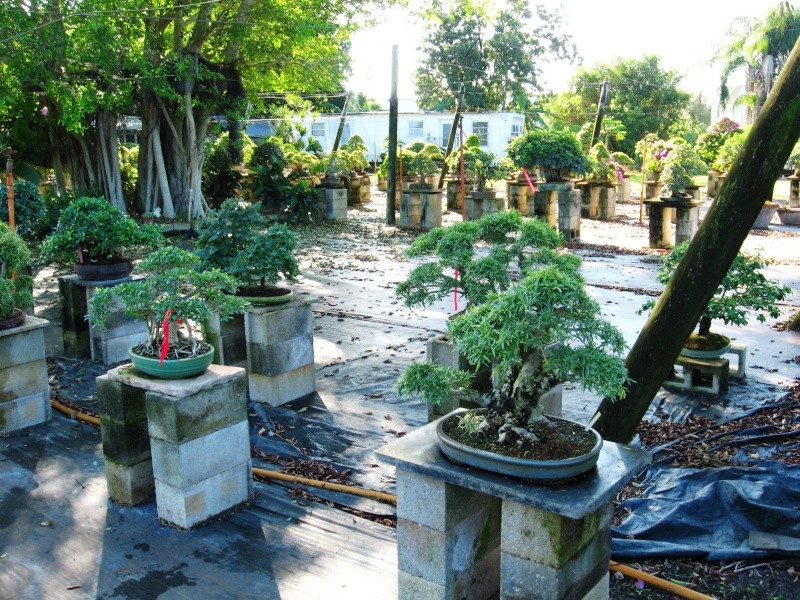 [/url]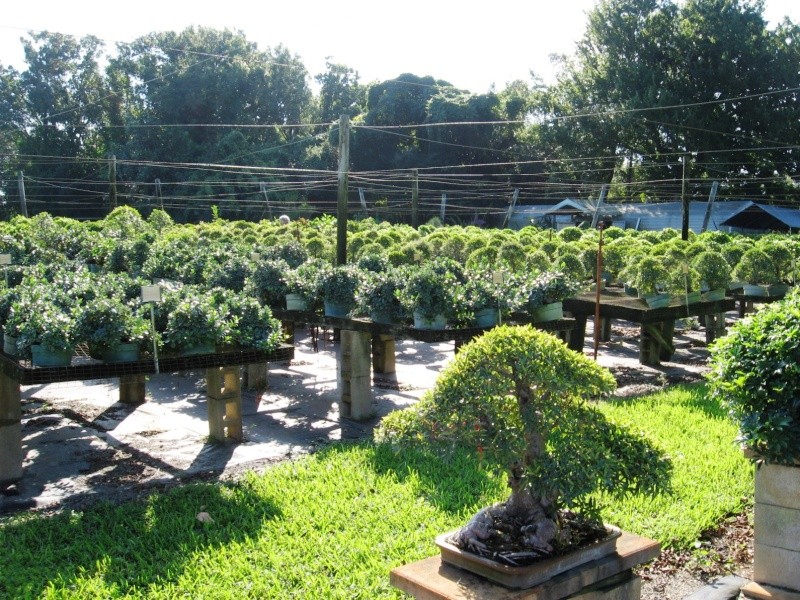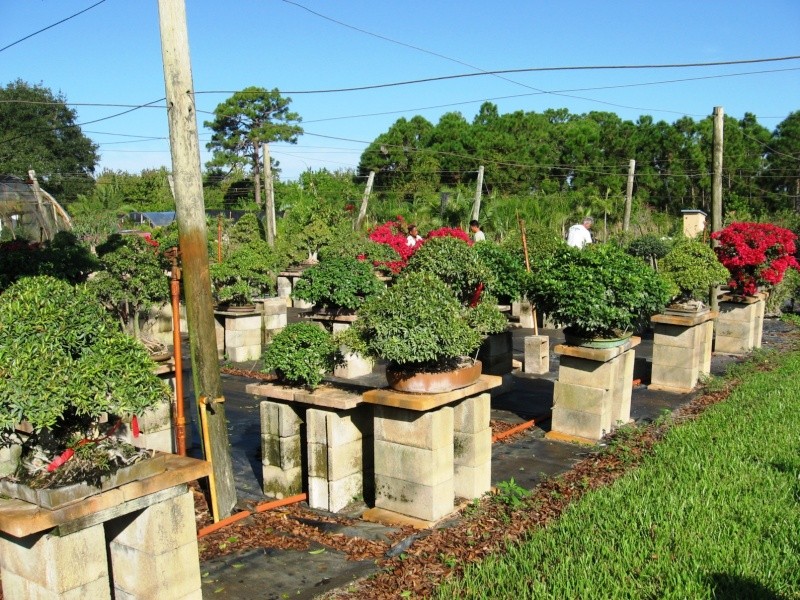 [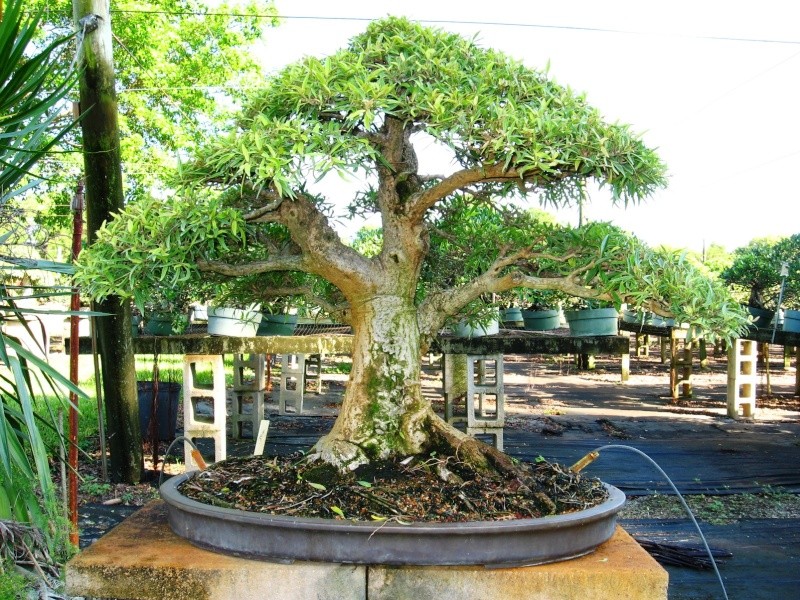 url=http://www.servimg.com/image_preview.php?i=14&u=14428217]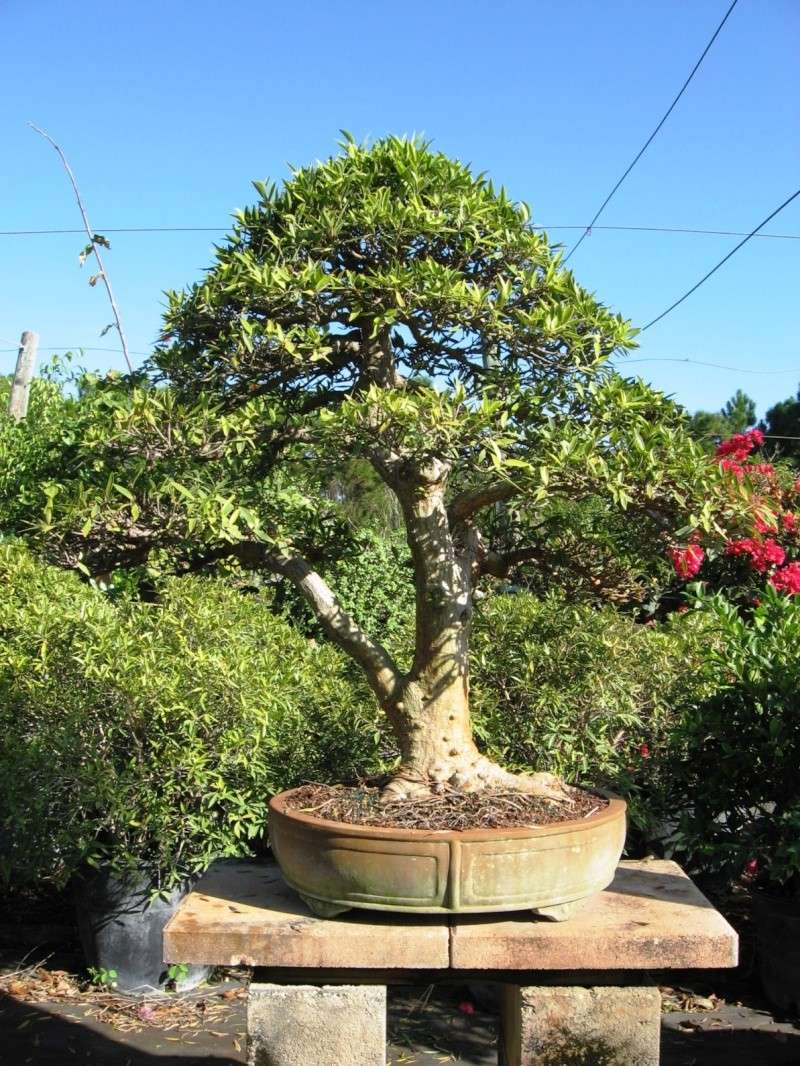 [/url]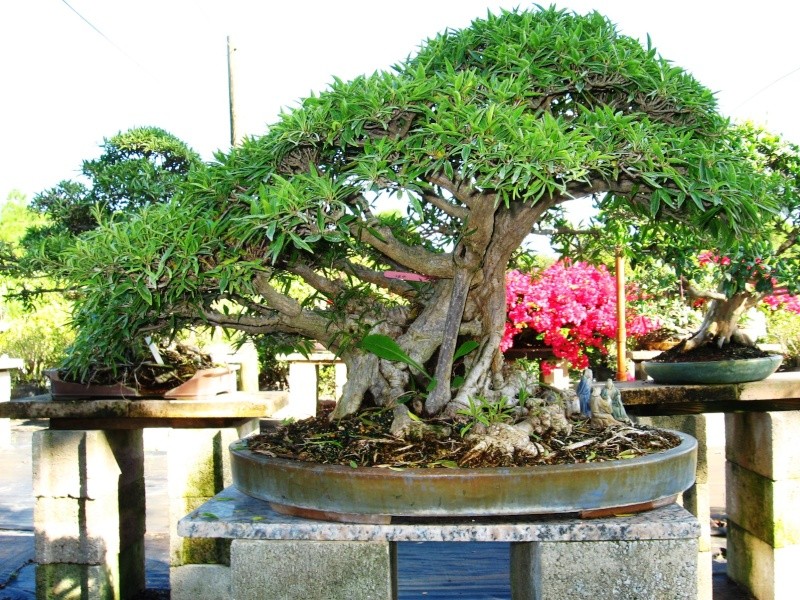 url=http://www.servimg.com/image_preview.php?i=12&u=14428217]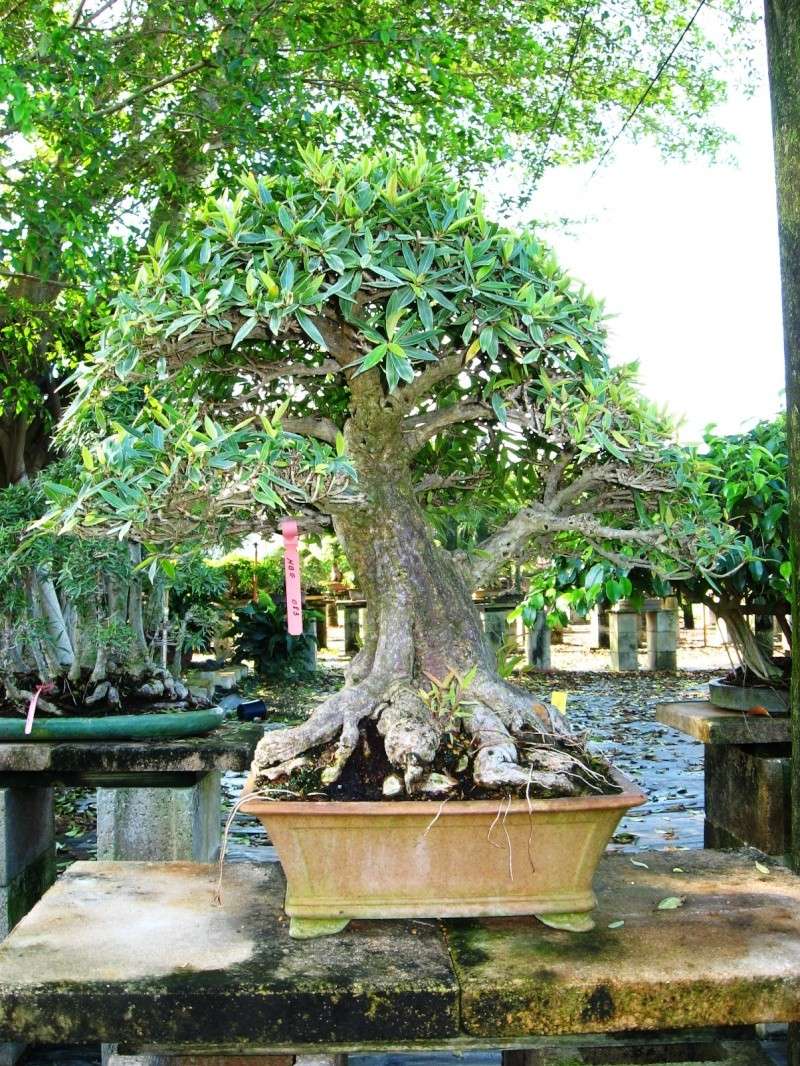 [/url]

Lazaro Quintino

Member





Thanks for the great pics.

I treasure my memories of a visit to Jim Smith's with Billy Rhodes many years ago, so it is nice to see the developments at his nursery. He has some amazing Portulacaria afra in his personal collection.

What does the one you purchased look like?

_________________
"It is not the strongest of the species that survives, nor the most intelligent. It is the one that is the most adaptable to change." - Charles Darwin.

Kev Bailey

Admin





This is one of my favorite places on our little planet.

Thanks for posting the pics. If I can make a little room in my tropical wintering space I may have to schedule a winter visit...

Mike Pollock

Member





Lizaro/Mike: I am going to Orlando in 3 weeks and stopping @Duratone. Have not been there since 1999(picked up Jerry Meislik's fig which is cover photo of his book"Exotic Ficus" ) Biggest fig I bought there was Ficus Exotica in 1996. Still one of my favorites-love the trunk. Can't wait. Going there and Pinders.Post photo of trees you purchased if possible. Thanks Dustin Mann

---
Permissions in this forum:
You
cannot
reply to topics in this forum