Hi,
I need help with this operculicarya bonsai.
I believe that it needs a pruning.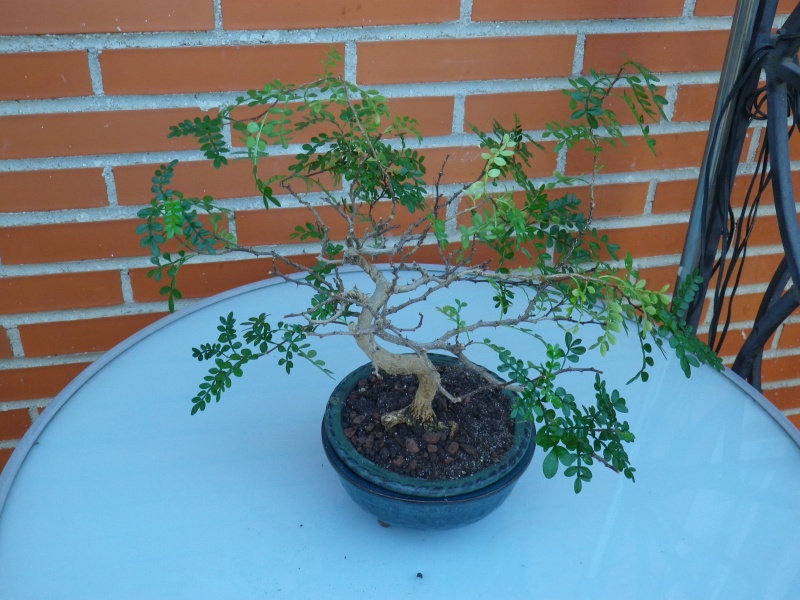 It passed a time near a wall and in that zone does not appear new branches.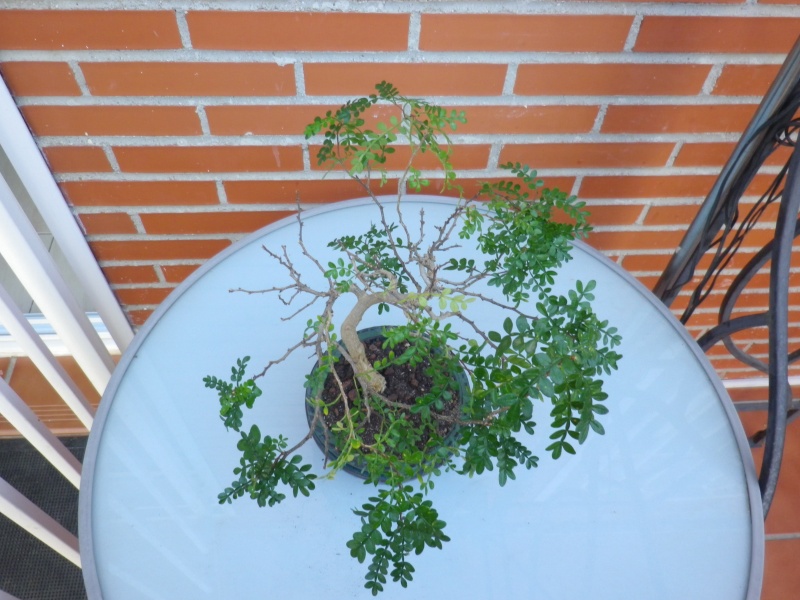 It only have new branches at the end of the old ones but not in the middle.
May I do a hard pruning? I don't know exactly where to cut.
We have this bonsai for 5 years and don't want to loose it.
When do you think it's a good time to pruning this kind of tree. We live in Spain and we are at the beginning of Autumn.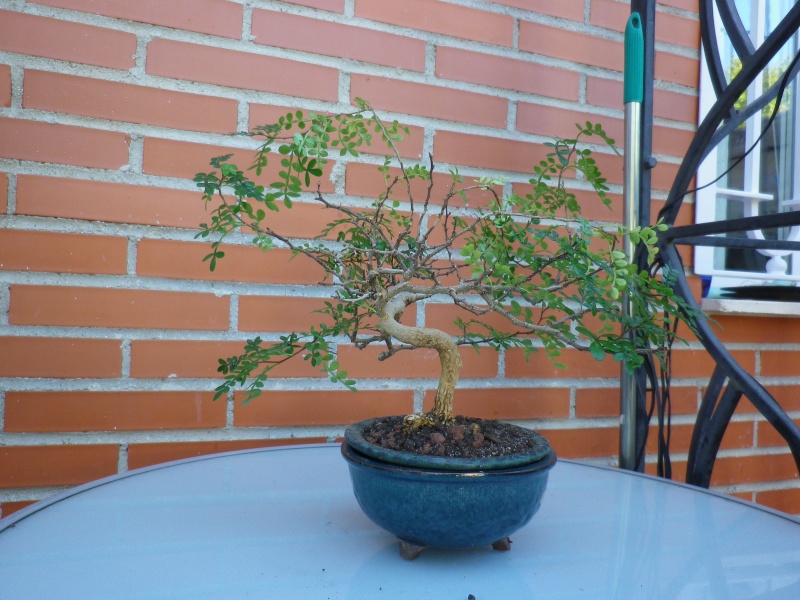 Do you know which species of Operculicarya you have? There's not much about the genus on the web -- even on know-it-all Wikipedia, and the one that is seem most commonly is called "elephant tree" and seems to be an endangered/threatened succulent from Madagascar.

It is a new genus to me.
_________________
Jim Lewis - lewisjk@windstream.net - Western NC - People, when Columbus discovered this country, it was plumb full of nuts and berries. And I'm right here to tell you the berries are just about all gone. Uncle Dave Macon, old-time country musician

JimLewis

Member





Hello ebmartin,

Your tree seems to be Operculicarya decaryi.  Of course only flowers and fruit could yield a definitive identification - but O. decaryi is by far the most common in cultivation.

It has been many decades since I have grown Operculicarya (I moved to cooler, wetter, and less sunny climes which do not suit this genus), but in my experience Operculicarya buds back very well so you should be able to prune back hard.  I would not do this until late spring or early summer when regrowth had begun with some vigor.  Unlike deciduous trees, I would not prune back during winter or you may have die-back.  If you prefer the cautious approach just prune back a few branches to see how they respond in your climate, but again, I think you will have the best response in warming weather.

Since you seem to be interested: yes, the genus Operculicarya is exclusive to Madagascar.  It is in the Anacardiaceae; the cashew, mango and sumac family.  And yes, sadly, although it is now common in cultivation, its native habitat is quite endangered – as are many to most habitats in Madagascar.
Hello Jim and David,

Thank you so much for your reply.

I'll wait until spring then.

David, can you give me some advice about what to consider at the time of pruning. On which branches to cut or by where to cut

I'll apreciate any advice.


I had an Operculicarya decaryi for many years. David Brunner's advice matches my experience exactly. I also grow a Boswellia, and several orchids from Madagascar, so I thought I'd share my experience.

Operculicarya decaryi grows when ever the day and night temperatures are warm - definitely a warm growing species - and when water is available. Where it comes from the dry season is cool, particularly at night. You can keep it growing all year long if you can place it in a spot with full sun and night temperatures above 16 C or about 60 F. If water is available, it will keep growing. It is a desert plant, so if you can't give it full sun when winter in Spain is cooler than 16 C at night, just let it dry out. Your plant is big enough, it has enough water stored in it to survive a 3 month or more spell with zero water. It will drop all leaves and look "dead" but once it warms up, and you add a little water - the buds burst with new growth. This makes it easy to winter the tree. Dry it out as weather cools, put it on a shelf somewhere where it will stay above freezing, once the leaves are gone, light levels are not important. Leave it dry and on the shelf until warmer weather returns. If you can keep it warm and sunny, it can grow all year long, it is not "obligated" to having a dry cool rest. It will likely die if subjected to frosts more than once or twice, roots will rot if soils are cold and wet. If you rot the roots off, dry it out - I have bare rooted mine, leave it dry for a month or more to "kill off" the rot, then when weather is warm, pot it up again, and resume watering. It will put out new roots. Making cuttings is easy, take cuttings, leave them on the bench to dry for at least a week. The cut end will seal itself, then pot them up and they will root.

It buds back well, even old bark has dormant buds that can sprout - so basically, once the tree is in active growth, you can cut it anywhere your artistic vision requires it to be cut. Young branches can be wired, they stay flexible for a few years. Young branches will spring back for a few seasons, so you will have to wire, then remove wire when it begins to cut in, then wire again, until it holds its shape. Old wood is brittle and difficult to bend without breaking, and also will resits taking a new shape. The natural tendency of this species is to be very upright and straight. Clip and grow gives nice results too with this species. Use both techniques to get to where you want to be.

Artistic design is not my best subject, I'll let others advise you there. You have a nice tree, I would love to own one like that, unfortunately where I live it is too cool to summer outdoors for more than a few months a year, so I let mine go.

So the keywords are - warmth plus water = growth, when cool, keep it dry.

Leo Schordje

Member






---
Permissions in this forum:
You
cannot
reply to topics in this forum