Hi All,
I purchased a Japanese Black Pine from an artist in Florida about two years ago.  I live in Dallas, TX.  Last summer the tree came down with a nasty case of needle cast, and I almost lost it.  
To treat it, here is what I have done so far:
I began to treat it with fungicide on an every other week basis.  It didn't cure anything, but at least it slowed the progress of the disease.
As the year's candles began to open up (they emerged in June, about four  months later than is usual in Dallas), I started picking off the diseased needles, and then in late October took off the remainder of the old needles.  So. . .all the needles you see in the attached photos are needles formed in 2013.  You can see they are thin, long, and not real healthy, though they are plentiful.  My problem at this point was that  the new branchlets, out of which the needles came are limp, as though they are not getting enough water.
I began to suspect a root problem, so today took the tree out of its pot, and found out that sure enough, I had lots of black dead roots, and a few healthy ones, some even putting out new white tips.
So, I decided to do a "minor" repot, surgically removed as many dead roots as I dared, left alone all of the live roots and put it back into a new mixture of pumice, akadama and lava rock.  It's the same mixture I use on my other black pines, which are all doing fine, and didn't get infected with the needle cast.
Now, I
know
I have to hold my breath and pray that the tree survives into the Spring.  No matter what I do is going to be a crapshoot.  Still, I'd like to ask your advice on some aftercare.  
1.   Do you think I would be better off leaving the tree outdoors in moderate sun and sheltering it from any frost or freeze?  Texas weather is very unpredictable this time of yer and we are going from 70 degree temperatures down to the "polar vortex" and back again in a matter of days.
2.  Or, should I move it into my greenhouse which is 20 degrees warmer than outside and much more humid?  I am wondering if the extra humidity would help keep it from drying out while it is regenerating new roots.  The downside of putting it in the greenhouse  is that the tree would only have had about a five week dormant period.  
3.  Do you have any other suggestions?
Thanks,
Tim Ahlen
Dallas, TX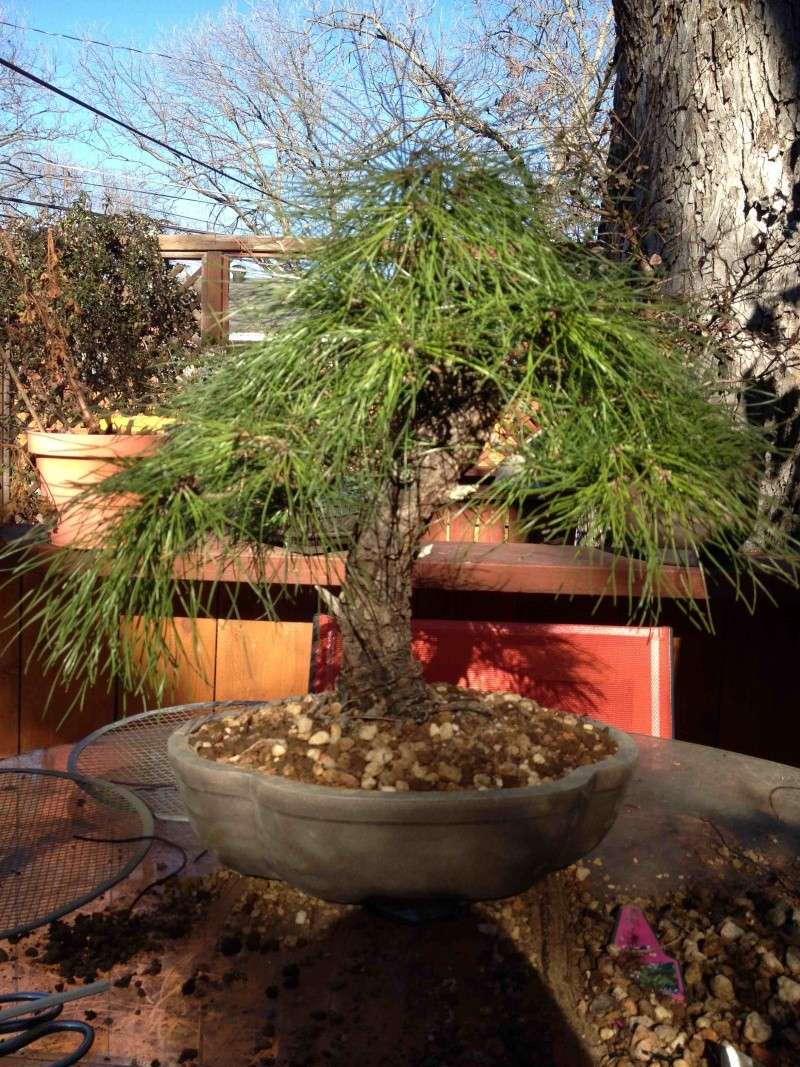 " />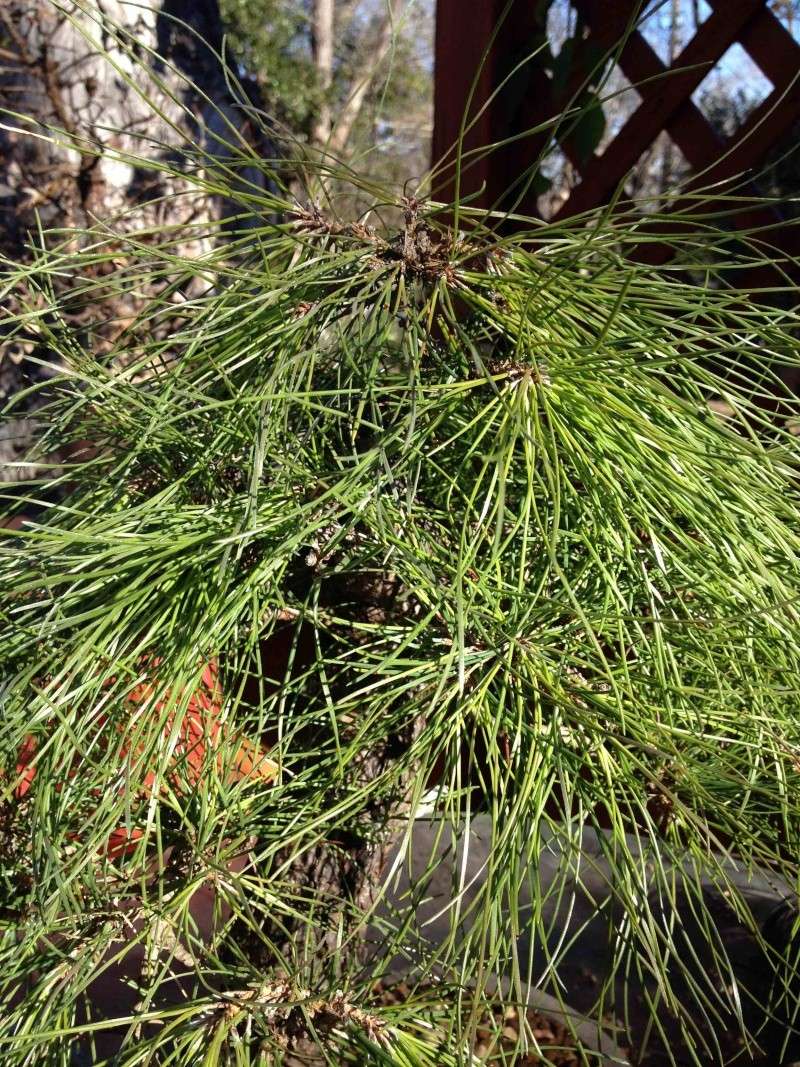 " />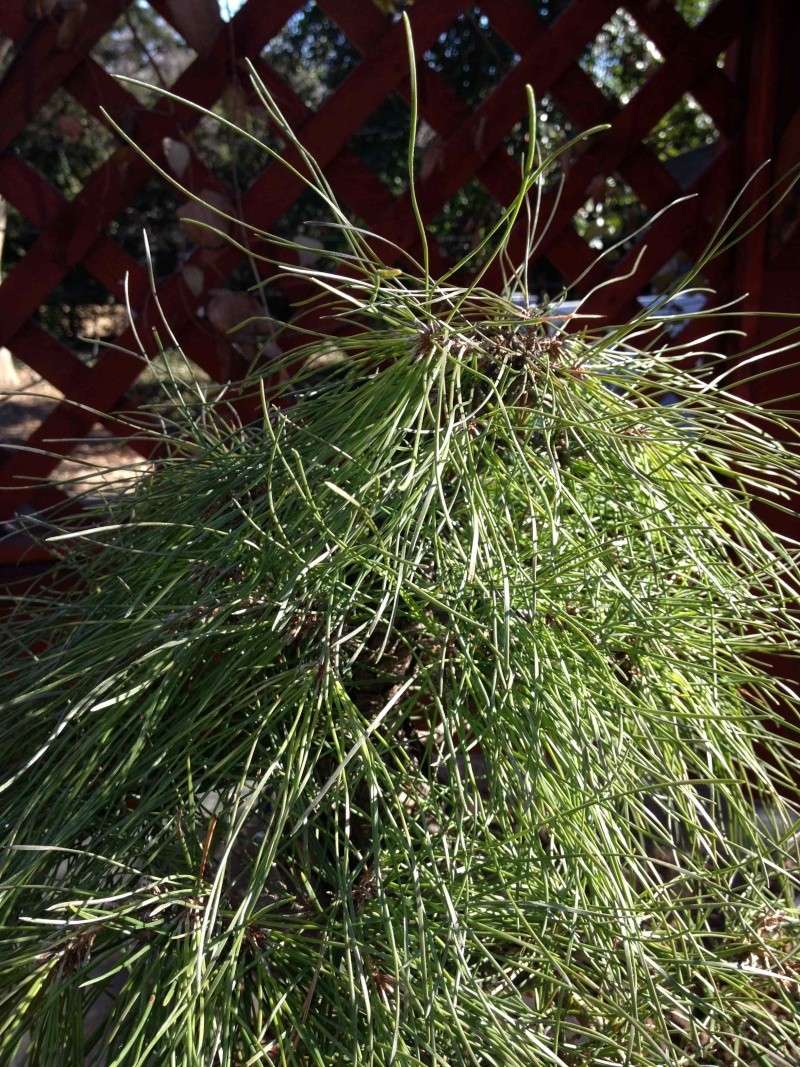 My common sense would say that temperature fluctuations like that will further stress the tree, so I would opt for the greenhouse. But when it is nice and sunny outside you might want to take the trouble to move the tree outside and vice versa.
I know that it is a chore but it will help the tree to regain some vigour.

Good luck, hope the tree pulls through.

arihato

Member





I have never seen a weeping JPB before before.

---
Permissions in this forum:
You
cannot
reply to topics in this forum