Hi Folks,
I wanted to share some photos of our clubs 5th annual Canada Day Bonsai Show.  It is a very
informal
event aimed at giving the general public a view into the wonderful world of Bonsai.  We hold it on the Canada Long Weekend as there are many events that draw 1000's of people to the local area and our show is adjacent to the big draw - "Transformations on the Shore" - a chainsaw carving contest..... our show is far enough away from the noise, in a garden that overlooks Discovery passage and Quadra Island.  After some morning cloud the sun broke out and the crowds came, we estimated that we had close to 400 in the first few hours.

Cheers Graham
The entrance to the garden/show: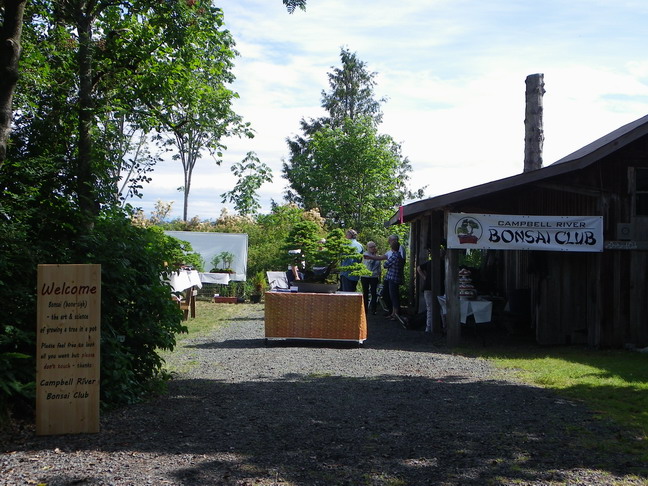 The main entrance show piece - A double trunked Mountain Hemlock
A table of Shore Pine bunjin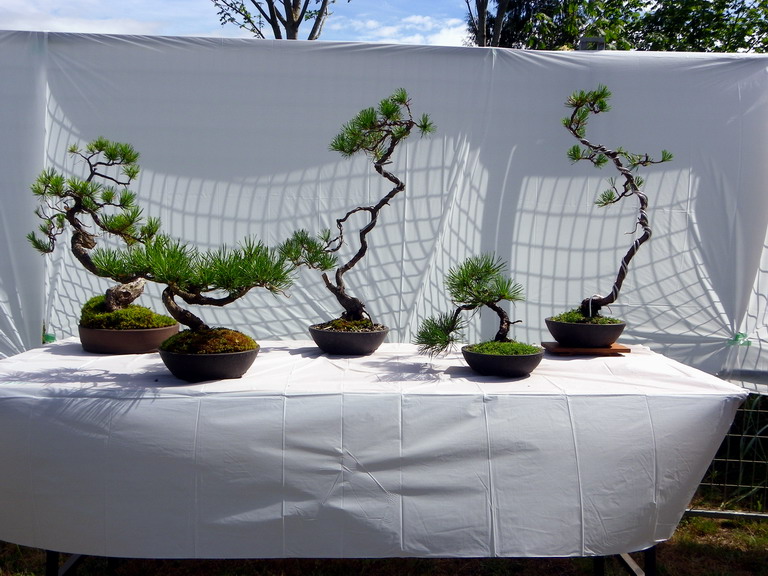 A Trident Maple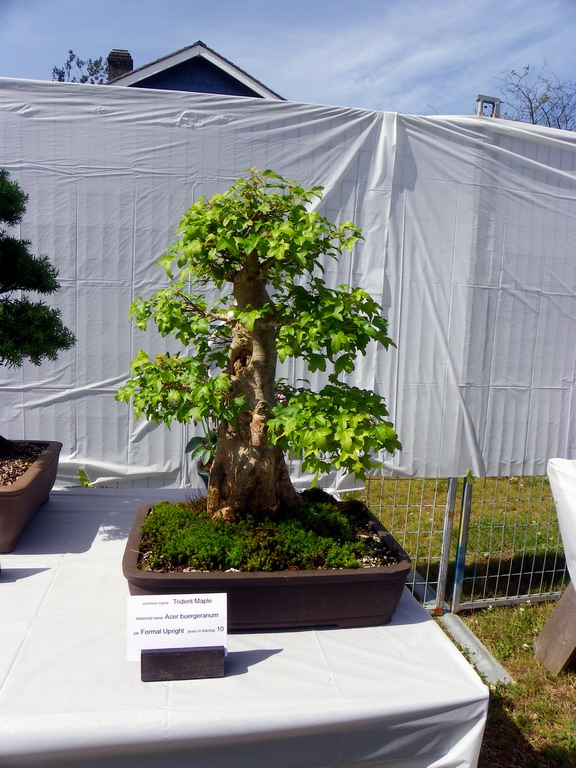 An unusual accent pot with a sedum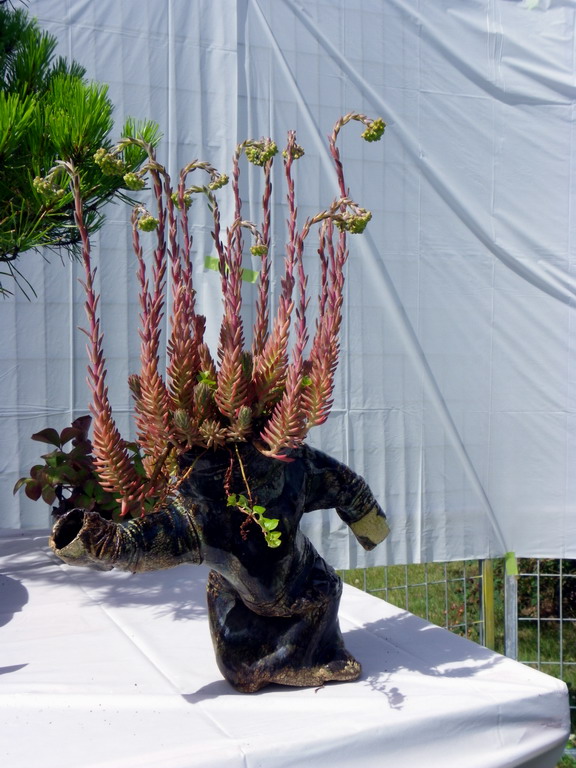 Last edited by gman on Wed Jul 03, 2013 4:58 pm; edited 1 time in total (Reason for editing : Spelling)

gman

Member





An ancient Alaskan Cw;
Another Shore Pine bunjin;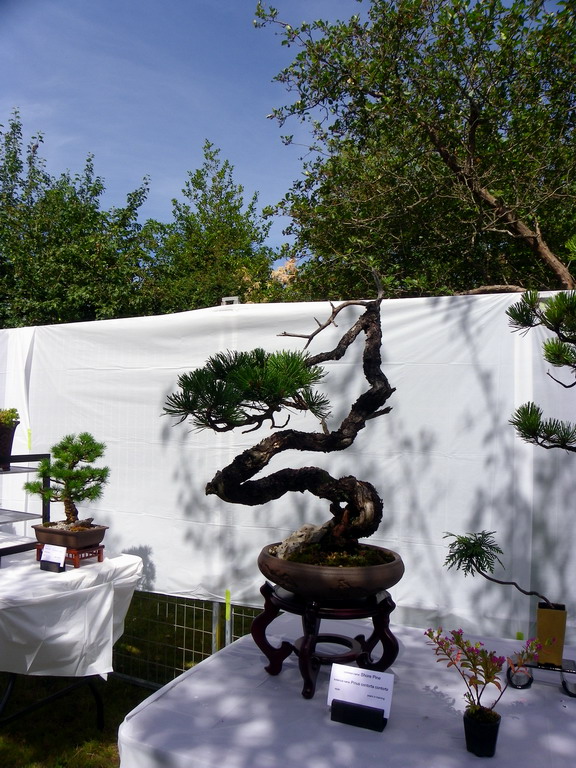 Two more large Mountain Hemlock;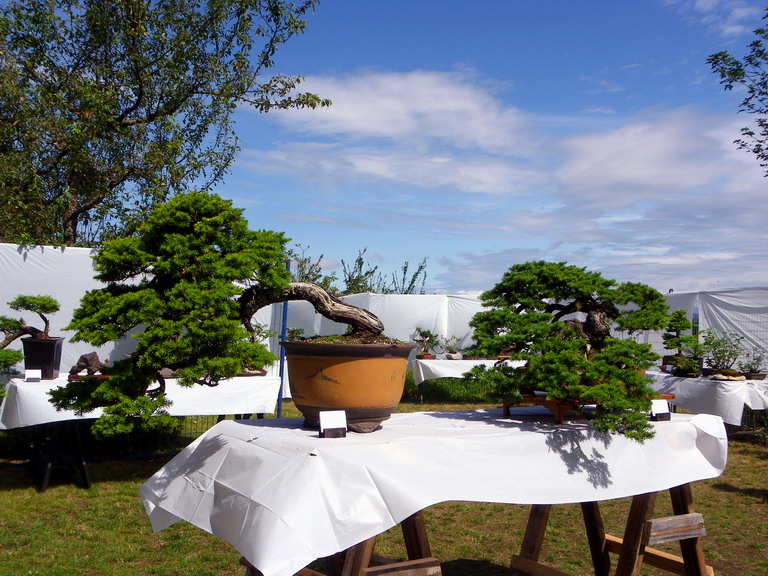 A Mountian Hemlock Cascade: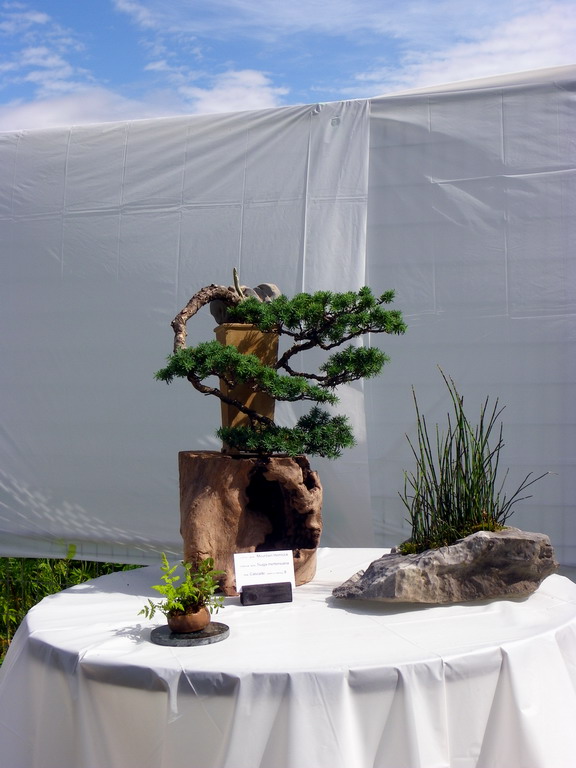 An Arch Stone (Limestone);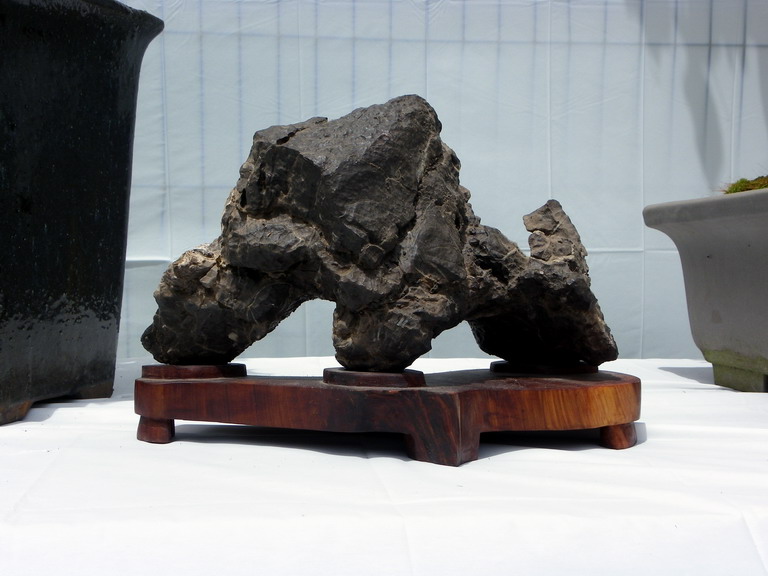 more to come.....

gman

Member





We encouraged all members (no matter what level) to show their trees;
Here is a Downy Birch, Kinnikinnick and a shore pine forest;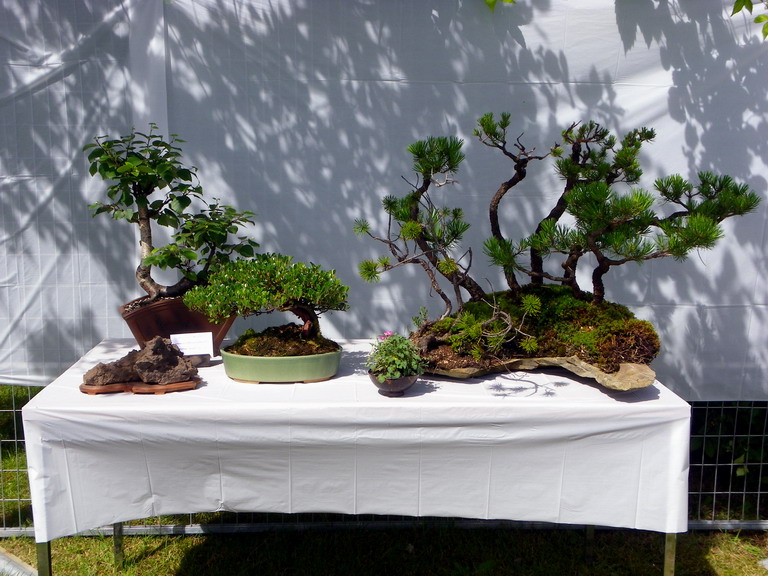 Abies Lasiocarpa, Jap. Larch, Smokebush and small Mountain Hemlock;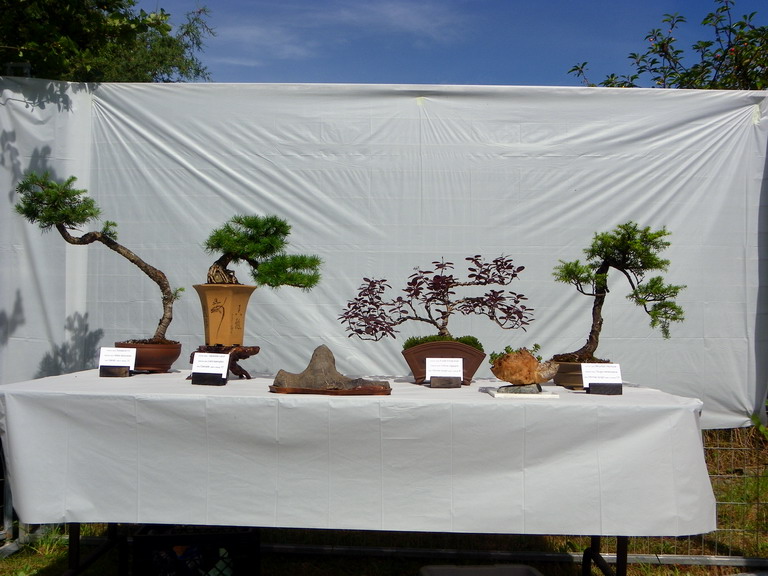 Shore Pine, Siberian elm and Ginkgo biloba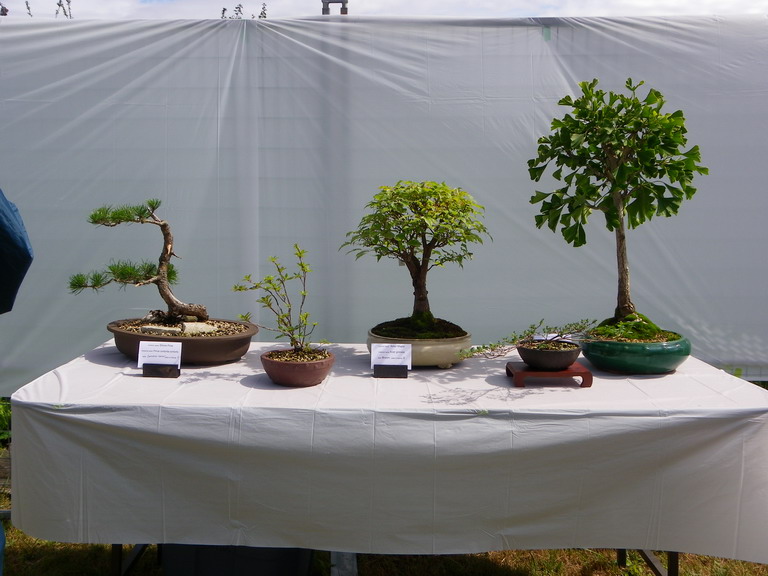 A shot looking into a section of the show;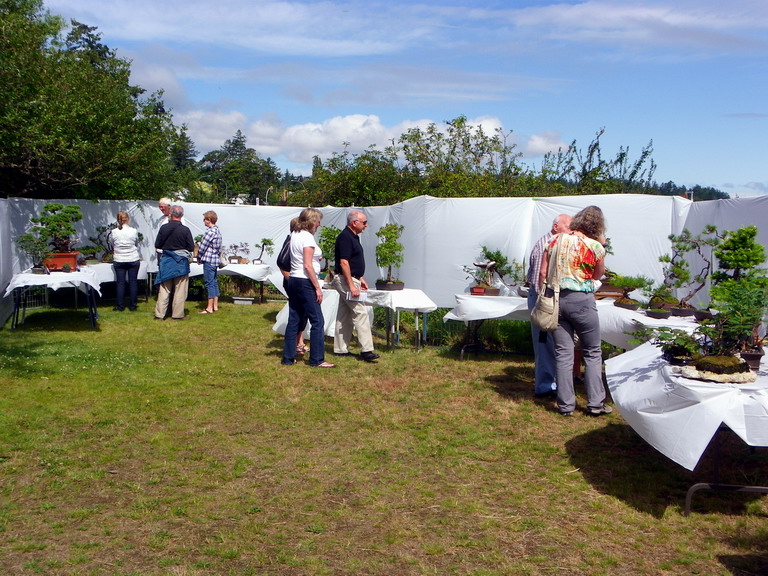 We had a demo station so that the public could watch some "first styling" being performed;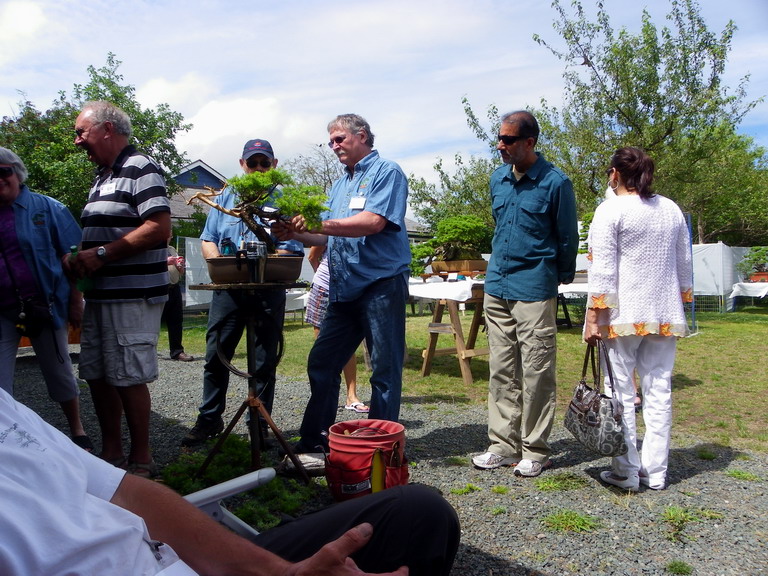 That is it for now....
Cheers Graham

gman

Member





Wonderful! Got any better pictures of those 2 hemlocks?????

Russell Coker

Member





Hi Russel,
I dont..... but I'll see if any of the other club members do as there were a few of us taking pictures..............but here is a western and mountain hemlock.  

gman

Member





thanks for posting graham, love seeing what folks have been doing w/ our NW natives.

Jason Eider

Member





Love it! You guys have a real thing for literati. Love that windswept/semi-cascade hemlock.
_________________
Jim Lewis - lewisjk@windstream.net - Western NC - People, when Columbus discovered this country, it was plumb full of nuts and berries. And I'm right here to tell you the berries are just about all gone. Uncle Dave Macon, old-time country musician

JimLewis

Member





Your club has some very nice trees. The Hemlocks are gorgeous! I like the Bunjin Shore Pine too. Its the first time that I've seen a "fish bowl" stand harmonize with a tree.

Todd Ellis

Member





Thanks, Jason - our club encourages the use of natives ......and a few of us collect every year so the newer members have access to them ....it makes for some great monthly meetings as we can complete seasonal work together on the same species.
Thanks for the compliments Jim.
Todd, we all agreed that the composition worked well - a senior members tree - he oftern has trees in the Pacific Northwest Bonsai Assoications convention/AGM when it returns north of the 49th (next time is Victoria in the fall of 2014).
Cheers Graham

gman

Member





I have to agree with Jim, that semi-cascade hemlock looks really good.

Ashiod

Member






---
Permissions in this forum:
You
cannot
reply to topics in this forum