My husband took me on a shoppingspree in the lokal gardencenter today...mothersday, and 30 years of marriage on the same day did count enough.....
I bought this lovely Acer palmatum "shaina"...coralbark acer...compact bush, with dark red leafes, sound nice for bonsaimaterial....it had many nice surfaceroots

after the photo was taken, was the roots covered again, and the pot placed in a new angle.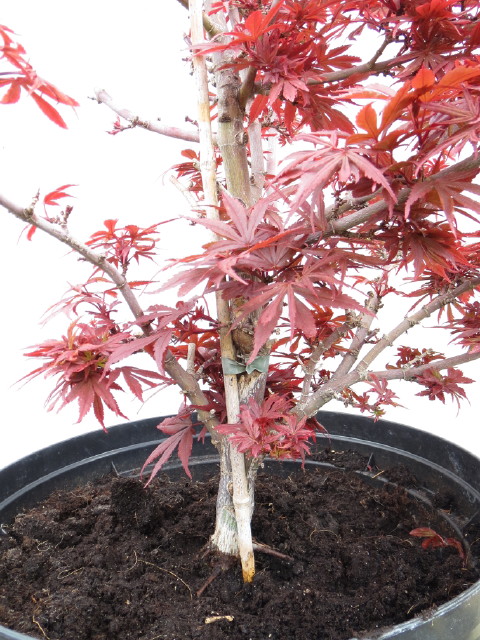 before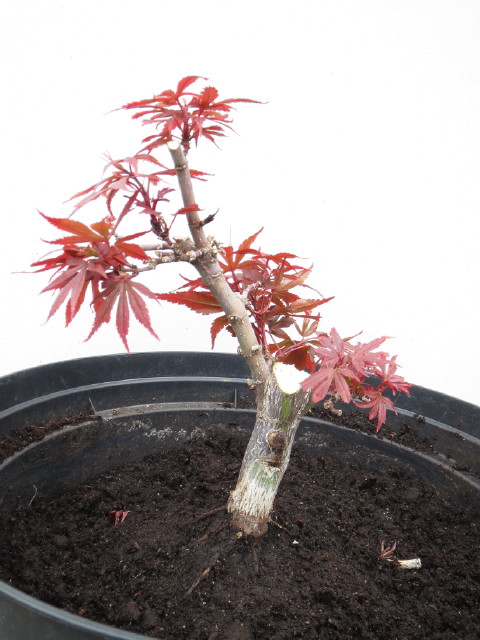 after
also this ribes found in the dark corner were ugly plants was sold cheap, was taken home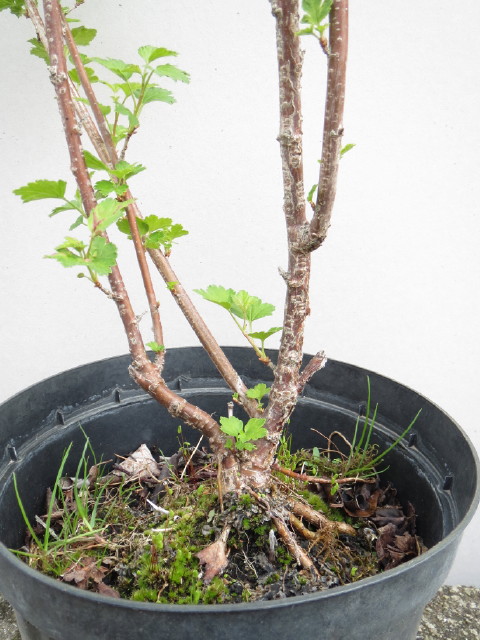 before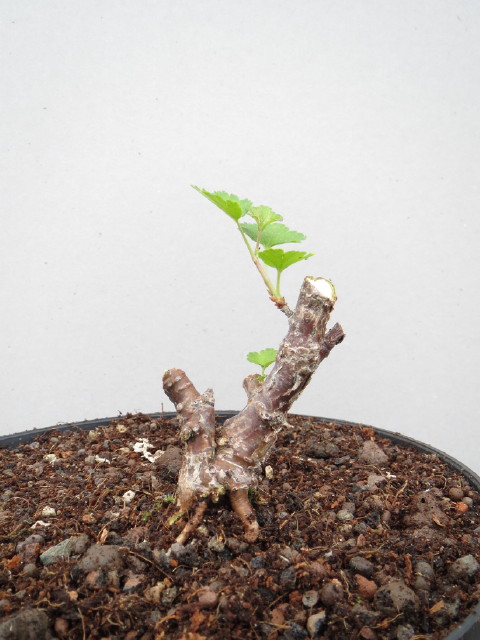 after...I hope it will become a shohin in the future...I placed the rootball in a bigger pot, in the new angle...the small plant have more buds, in atractive places.
I thought I was ower bying this kind of plants, as I have more than enough bonsai to care for...but I guess it never ends, the love for plants.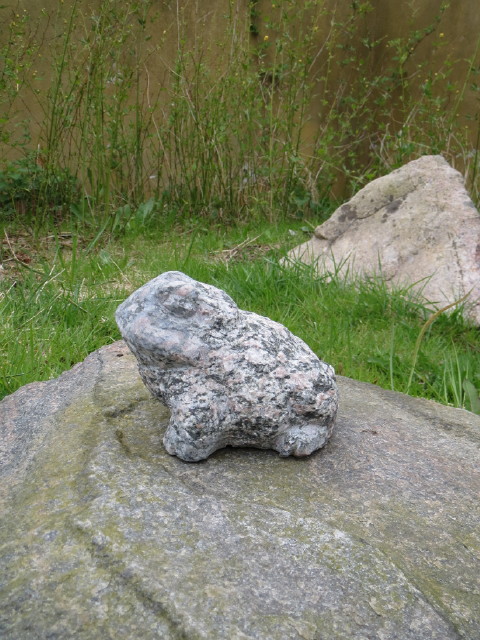 Also this natural, for a big female siced granite toad, was brought home....with gardenpatina in the future, will it be a nice memori of this day.
Kind regards Yvonne
Happy Mothers day to all!!!
Tona

Tona

Member





Hi Sunip

It was too late for this year, and no matter what did I want the growth, the old roots give this year, in both cases.

kind regards Yvonne
[quote="Yvonne Graubaek"]
I want the growth, the old roots give this year,
Hello Yvonne,
Thank you, this makes sense to me.
Sunip

Thank you for your post and happy belated mothers day to you and all the mothers out here on the forum as well

In regards to your maple, I my self recently purchased an Acer Ginnala or Amur maple and it is the same size as your tree before the cut down and in full leaf and was wondering if I am safe to cut it down hard like yourself. I am in Toronto Canada, zone 5 and currently going through spring. If it will be too late, I will wait for next spring before bud burst but if it wont hurt the tree and will encourage more growth, I would like to hard prune it as the tree is very long and leggy but otherwise growing healthy, thank you.

Saamy

Member





Hi Saamy

My maple had all its leafes, there was no more buds to open, this tell me the sapflow is slowing dawn, and it can begin to be safe to cut it hard back....while I was doing it, I thought it had been better to wait a month, untill the stalks had hardened up...but I have no sapflow after all.

Kind regards Yvonne
Thank you Yvonne

. I will perhaps wait for the new shoots to harden off a bit before cutting it back down.

Saamy

Member






---
Permissions in this forum:
You
cannot
reply to topics in this forum