I have had this larix since about 2003 if my memory is correct. It looked totally different, I bought it as a fairly young, straight tree with all young straight branchlets, conical growht, as a plant that was brought up for group planting. I bought it anyway back then. First styling was straight and simple, horizontal branches, very predictable, boring, etc.
A few years later, in 2008 i restyled it into a more literati style. Quite simple elegant style, feminin perhaps.
But still, I get bored with this tree sometimes. And with the trees I now prefer, I am thinking of getting rid of it.
It's now flowering quite abundantly, and still has a few cones from last year.
Height is about 65cm I think.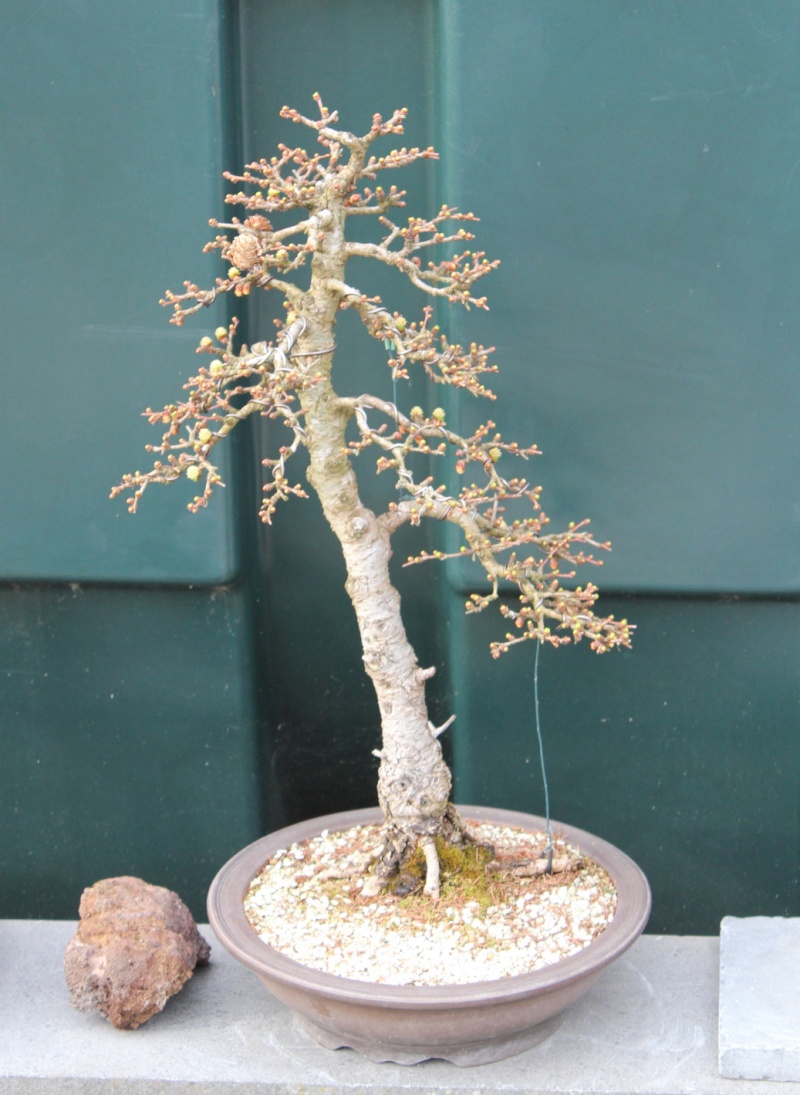 Hi, nice tree. Would you comment on backbudding of this species? I have one in developement but it needs growth closer to the trunk. Any ideas?

Thanks
The poster has now left the forum,
_________________
"Espouse elucidation"
_____________________________________
my website

fiona

Member





I don't mind if you or anyone else answers for him;)
fiona wrote:The poster has now left the forum,
That was quick!


---
Permissions in this forum:
You
cannot
reply to topics in this forum