I tried to get this tree in flower for the Swindon show 4 weeks ago, it did not happen and since then it has just been sitting here in bud.
So today it started to open and being that I am busy for the next few days I thought I would take advantage of the sun and get some Pics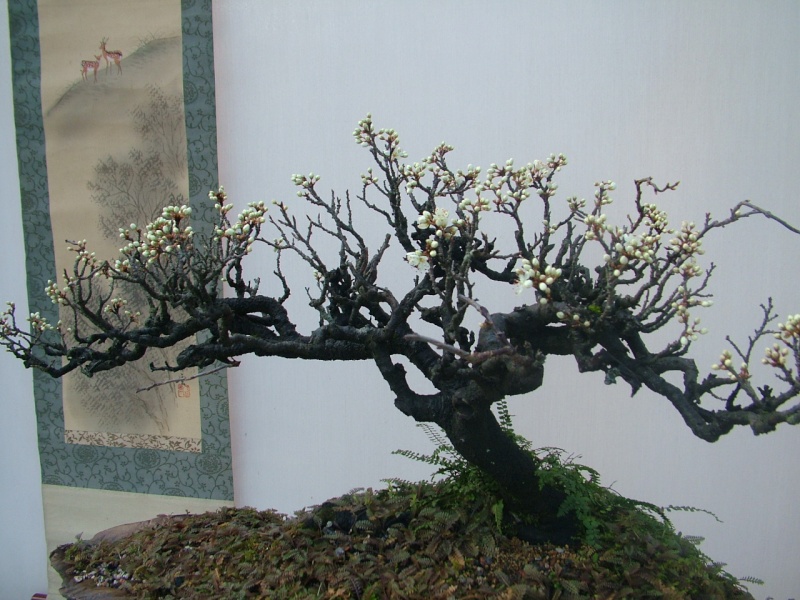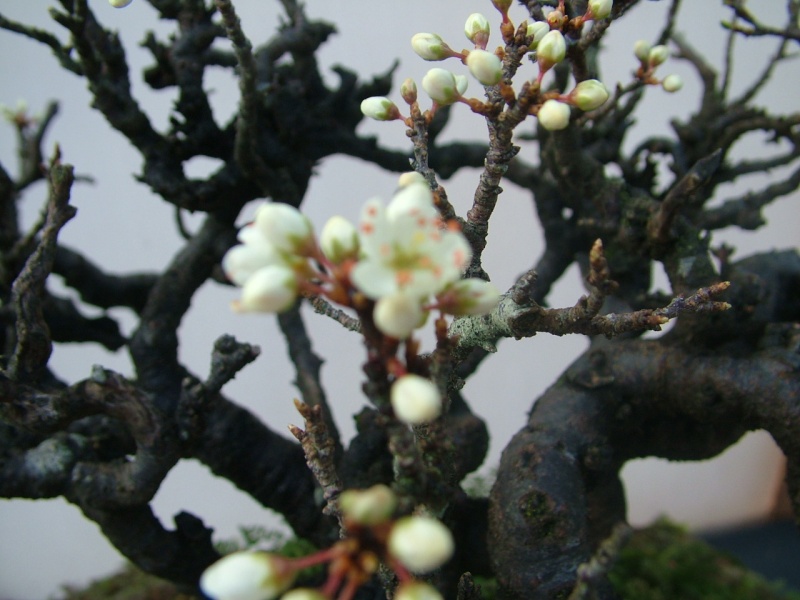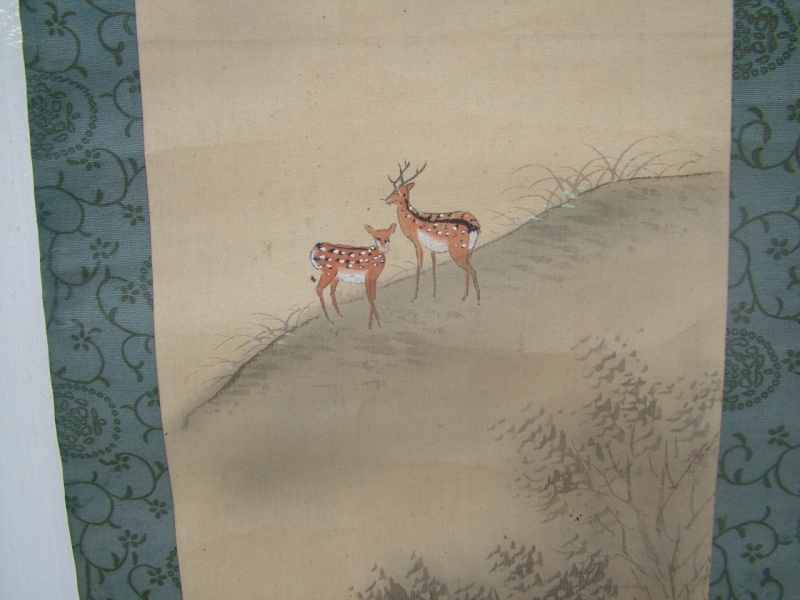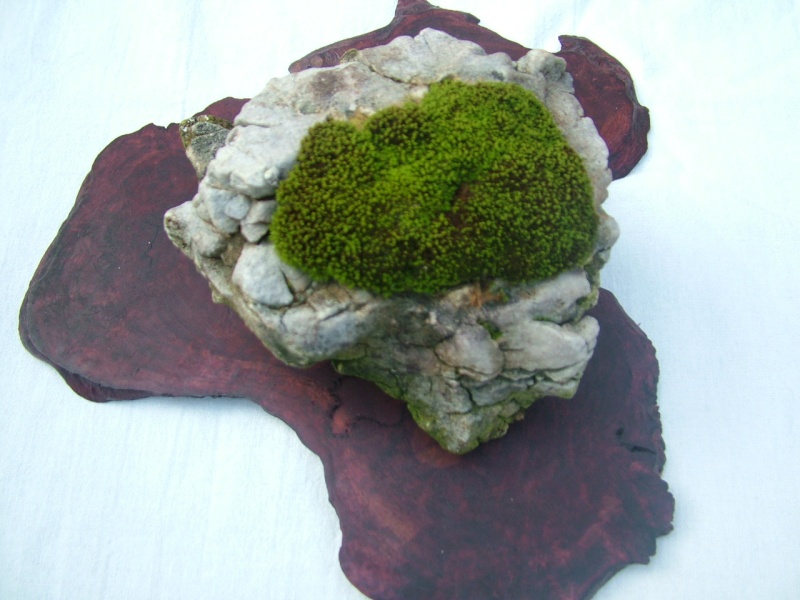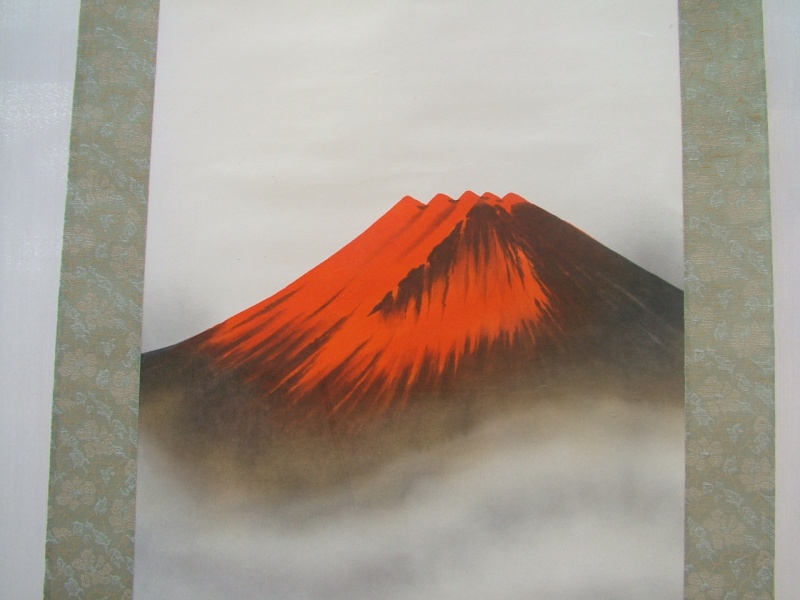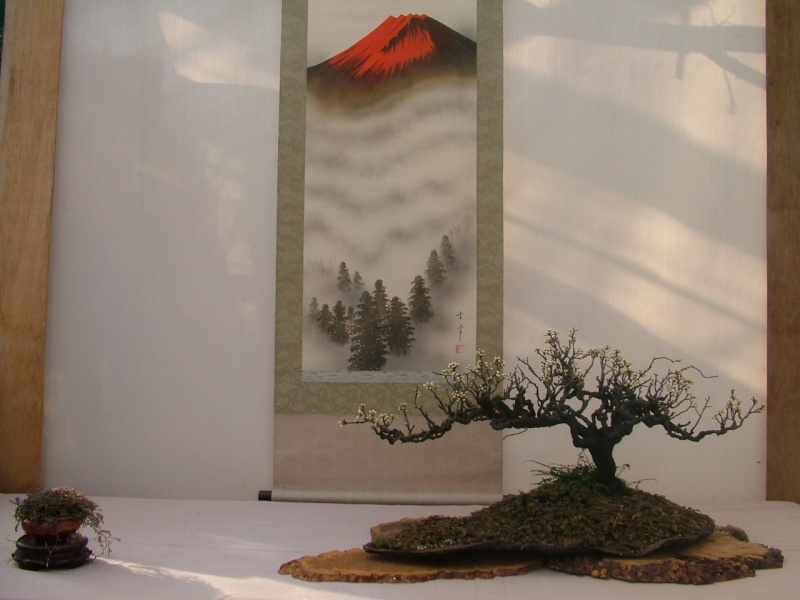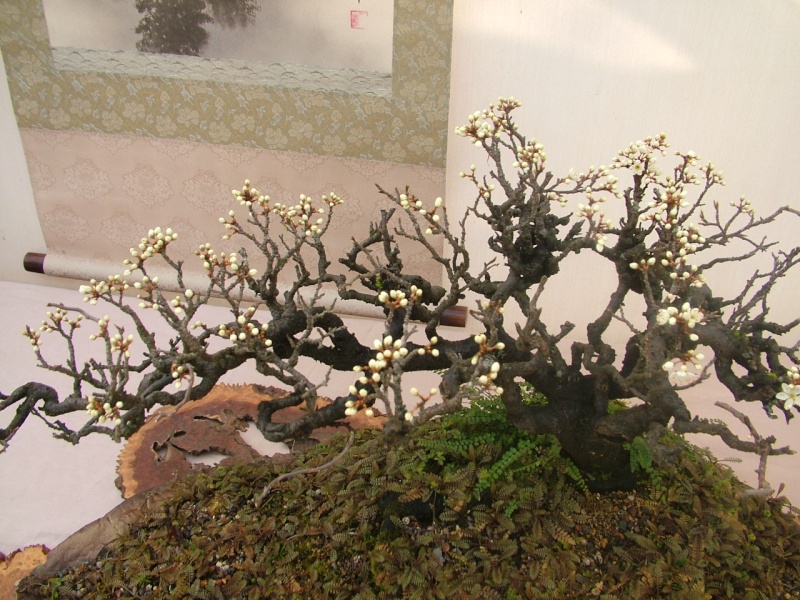 Regards Chris

chris

Member





nicely done. I'm happy you shot the inclusive one and then went back and enlarged the scroll and companion. Really helps to see details as if one was really there. Thanks Chris!

dick benbow

Member





Lovely displays Chris. I like the Sloe. The stand is great! I like the first scroll (deer) best. When I first saw Mt. Fuji I thought (I don't like this), but then I looked at the whole composition and your accent on the slab (and stand) make everything come together; the accent and tree are part of the scroll (hope this makes sense) Anyway, job well done!!!

Todd Ellis

Member





Very nice, beautiful blackthorn, very nice display too. The scroll with the deer is in better proportion to the size of the alcove, and the size of the blackthorn. I like the mountain at sunset scroll, very dramatic, but it needs to be in a larger space with a more dramatic tree. Its the main event in that small space. But I do like it.

The tree is really special. the degree of ramification is very nice.
Last edited by Leo Schordje on Thu Mar 21, 2013 2:44 pm; edited 1 time in total

Leo Schordje

Member





Thanks for posting Chris, I have no knowledge of display arrangement but the second combination is more appealing to me somehow. It also celebrates spring nicely and hopefully you will post another shot when the flowers are fully out.
Cheers
Graham

gman

Member





I prefer the first arrangement, the kakemono is less colorful , but with a smaller shitakusa, and , it's just my feeling, the table is too massive , too artificial ( it's dead wood ? ) , virtual arrangement
[img]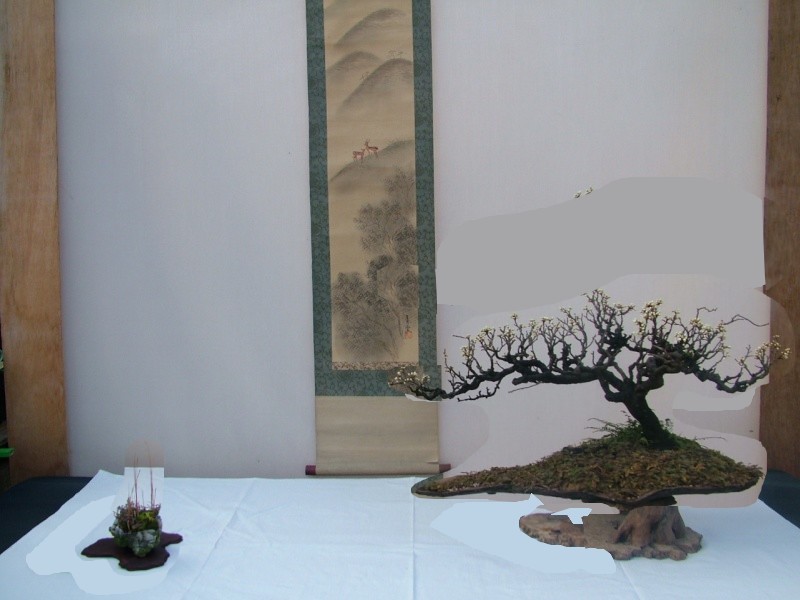 [/img]

abcd

Member





HI Dick, Todd, Leo, Graham and ABCD, thanks for your replies and comments

Todd The red Mt Fuji scroll changes the mood of the image , it brightens it and lifts it slightly, thats not to say its better than the first which by the way I like most.
One thing is for sure for me that the benefit of these old Japanese scrolls with in my western (Celtic) displays are invaluable, I am still to find a western substitute
that I am happy with, the feeling and presence in them is stunning.

ABCD
Thanks for the virt, I think the table could be lightened as well but I like to lift trees within the image and it's always a case of however much you have to work with for display you never seem to have the perfect one, table, scroll, accent etc. I am always aware of producing images with different levels and perspective.

Regards Chris

chris

Member





---
Permissions in this forum:
You
cannot
reply to topics in this forum