I am bonsai beginner from Thailand need to share bonsai tips and technique from everybody, I always seen very impressive from this site form many experience guy which I can learn a lot from them.

this is my first bonsai tree "Terminalia tripterordws Craib" form eastern of thailand
Welcome to IBC!
The first tree got a good potential,. I don't know though if it got a huge cut mark on the other side/ back. but the base is very nice.
The Phempis at it's current state will take some years to accomplish.
Do you any othe experience with Phempis acidula? If none, This is an unsolicited advice- Don't work on it yet, Do not cut the branch tips until you got the proper branch size but you can already select which branch to grow, just keep some insurance branch for future use.
regards,
jun

hi, well i am impressed , first because they are good trees for the first time and secondly because you used the scientific names of the trees, i live in khon kaen and the thais here do not know any of the scientfic names . i would be interested to know where you got the pemphis , did you go to rayong for it ?? if i can help you in any way send me a pm . regards john
jun wrote:Welcome to IBC!

The first tree got a good potential,. I don't know though if it got a huge cut mark on the other side/ back. but the base is very nice.

The Phempis at it's current state will take some years to accomplish.

Do you any othe experience with Phempis acidula? If none, This is an unsolicited advice- Don't work on it yet, Do not cut the branch tips until you got the proper branch size but you can already select which branch to grow, just keep some insurance branch for future use.

regards,

jun
thanks alot guy for ahare experience

john5555leonard wrote:hi, well i am impressed , first because they are good trees for the first time and secondly because you used the scientific names of the trees, i live in khon kaen and the thais here do not know any of the scientfic names . i would be interested to know where you got the pemphis , did you go to rayong for it ?? if i can help you in any way send me a pm . regards john
Hi john my name is john too.I live in samutprakarn and all of my pemphis come from southern not from rayong. I just colletected not too much of pemphis 4-5 tree. 6 BAECKER and other were wild wrigthia. you can contact me at my email:
el_lo_go@hotmail.com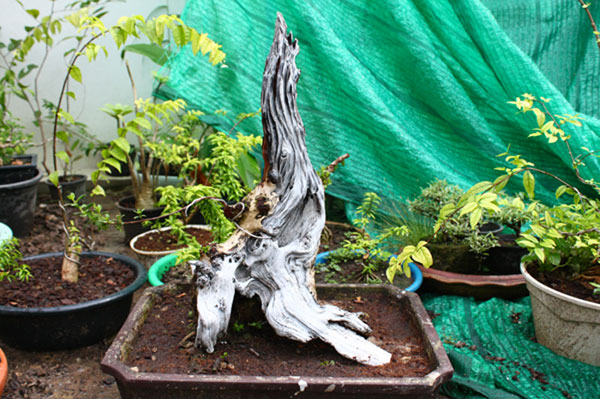 ---
Permissions in this forum:
You
cannot
reply to topics in this forum